Tips & Tricks For Flawless Foundation That Will Wow You
Getting your foundation to be flawless doesn't come without some effort! But, don't worry, these tips and tricks are easy to implement and won't take up too much of your time. Chances are, you're already doing some of them!
1. Moisturise you skin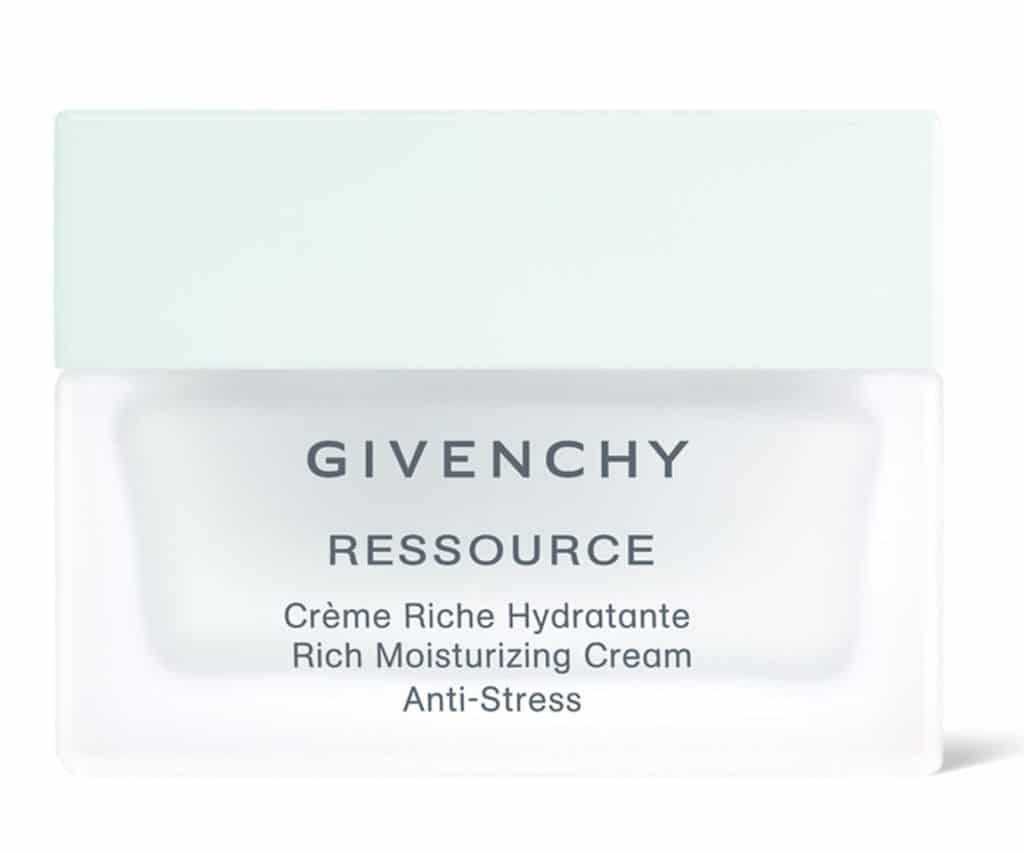 This is probably the most important tip in the article! If your skin ain't good then what goes on top of it also won't be!
Before we even get into how to layer your makeup, make sure you have a solid skincare routine. And the most important part is to make sure that you moisturise.
Skin that is not hydrated enough will crack under foundation and that will cause your foundation to look cakey. So yes, moisturise, moisturise and you guessed it- moisturise!
Check out my post on the best moisturisers for dry skin, and the best oil-free moisturisers.
2. Exfoliate Regularly
Exfoliating regularly will take away all the old dead skin cells that tend to sit on the surface of the skin. This results in a smoother canvas on which to apply makeup.
The smoother your skin, the smoother the makeup applies and the more flawless your skin will look. Exfoliating regularly also helps to keep spots and pimples away.
Yup, when you let your dead skin cells sit on your skin for a while, they develop into spots, blackheads and the like! Below I have links to a ton of tips and exfoliator recommendations!
Read: Exfoliating 101: Why You Should Exfoliate Regularly
Read: The Best Exfoliators for Dry Skin
Read: The Best Exfoliators for Oily Skin
3. Use a Primer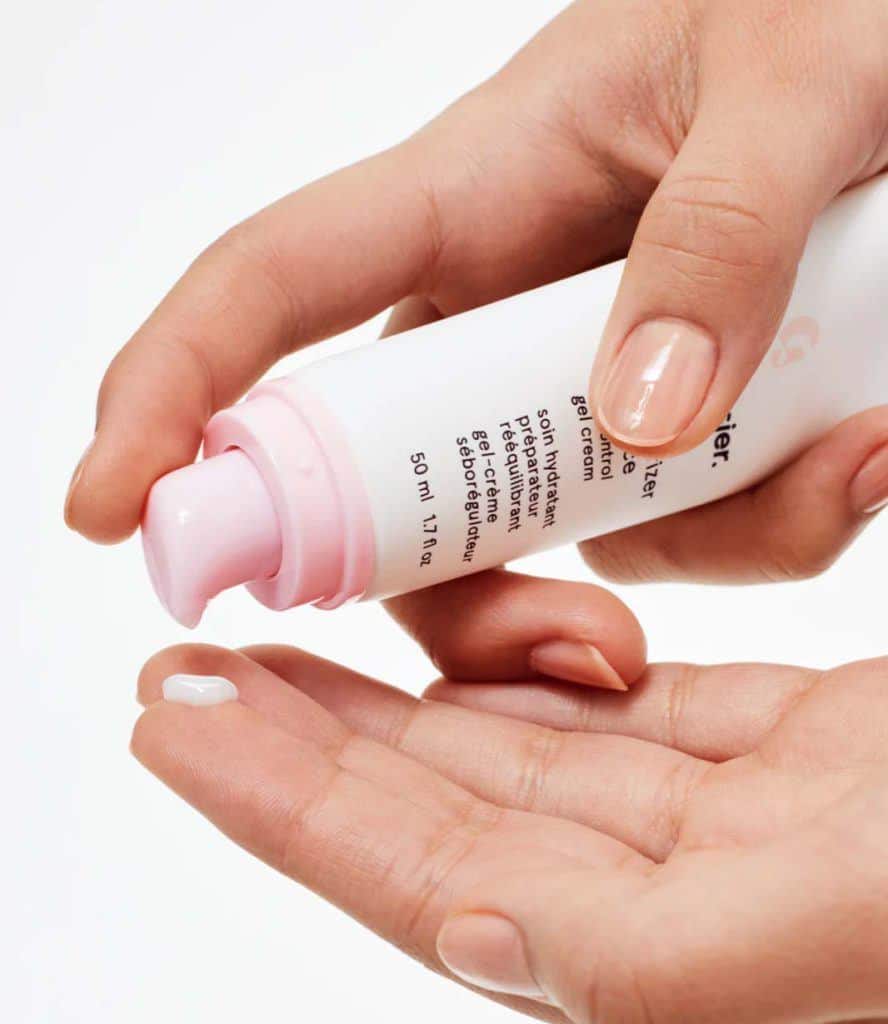 Using a primer before you apply foundation gives your skin a barrier between the skin and the foundation.
Priming helps a lot with how your foundation looks, it helps makeup stay on longer and better. It also prevents the foundation from seeping into your skin.
4. Mix Foundation With Moisturiser
This has got to be my favourite trick ever! Mixing a bit of my moisturiser with my foundation has never failed me! It's like a guarantee for your skin that it will stay soft and hydrated throughout the day.
This trick is perfect for travel days- not that we're doing much of that at the moment! By making sure that your skin stays hydrated, you will help your foundation stay on better and longer. It's a win-win all around.
5. Use a foundation that has skincare properties
Welcome to the 21 century! Did you know that there are quite a few foundations that double up as skincare? They're a hybrid of skincare and makeup and IMO, total genius.
These foundations tend to have ingredients that help keep your skin nourished and hydrated throughout the day. While you're at play, they're hard at work keeping your skin the best it can be. I've reviewed quite a few of them in this post.
6. Get your fingers to help
After you apply your foundation, use your fingers to press the foundation into your skin. This may sound dumb, but oh my, it helps so much.
When you press and dab at your foundation, you are fusing it will your skin and at the same time making sure that it has all been rubbed in properly.
This is something that I have been doing for a few years now and it's made such a difference to how my foundation looks. It really helps to give the skin that flawless finish.
7. Use the right tools
Sometimes it's not the product that's the problem, but rather the tools that you use. You need to find the one that works best for you.
My favourite way to blend my foundation in properly is with a damp beauty blender, or my fingers. But, everyone is different, so spend a few minutes figuring out what works best for you!
8. Use a setting powder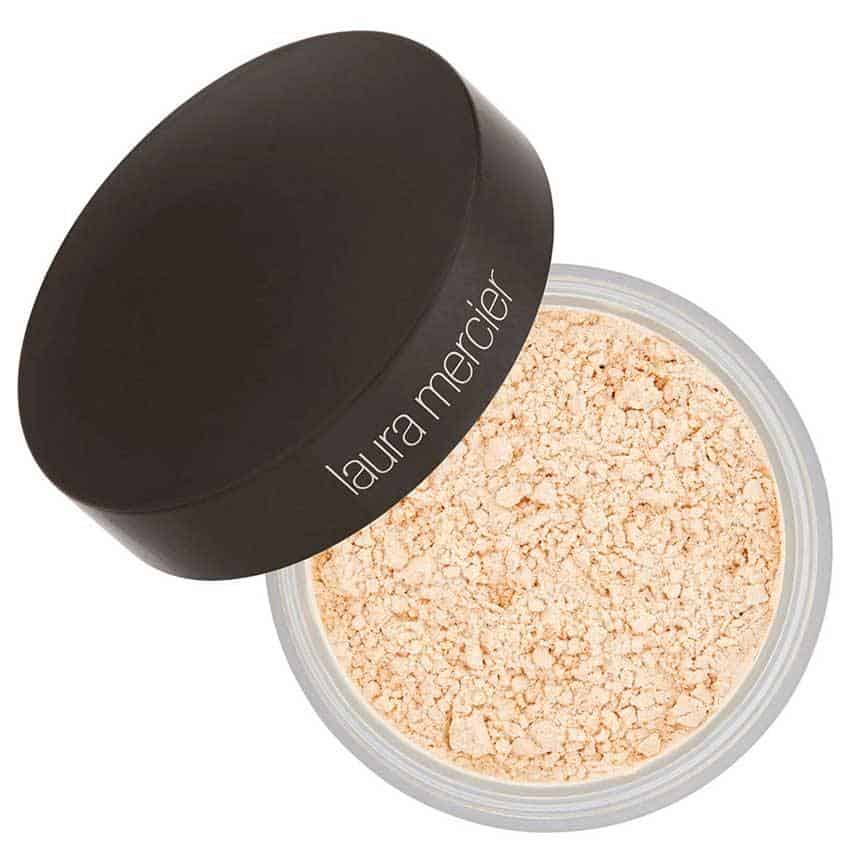 Some people believe that using a setting powder will make their foundation look cakey. And it can. The trick is finding the right setting powder and knowing where to apply it.
The reason I think using a setting powder is a must is that it gives the face a much more natural finish than foundation alone. If you have dry skin, I recommend skipping the powder on the dry areas.
I always skip under my eyes because I don't like it when they crease. That being said, using a setting powder really helps makeup look and stay flawless!
My favourite setting powder is the Laura Mercier Translucent Loose Setting Powder, but, there are plenty of other amazing ones which I have reviewed here.
9. Flawless foundation hack
This hack has been making its rounds on the internet for some time now. It sounded a little too wacked for me so it took me a while to give it a try!
Once I did though, there was no turning back! If you want flawless, smooth skin the WHOLE day, you need to try this hack!
Start with prepping your face with moisturiser and set it with setting powder before it has a chance to dry. Then use a setting spray to set the setting powder.
Once the setting spray has dried apply primer and continue your makeup as you usually would. This may sound like a complicated routine, but in reality, it only takes a minute longer and you will soon see the results are well worth it!
Not only will your makeup last longer, but it will also give your skin a smoother, more flawless finish. Who would pass on that?!
My Thoughts
Having a flawless foundation is not unreachable for anyone. It's all about figuring out what works for your individual needs and skin. I hope these flawless foundation tips have helped you figure out what you need!
Which of these tips is your favourite and do you have any that I haven't mentioned? Let me know in the comment section below!
Hollie xx
---
---
Anastasia Beverly Hills Benefit Cosmetics Bobbi Brown CeraVe Chantecaille Charlotte Tilbury Clarins ColourPop Dermalogica Dior Dyson ELEMIS Elf Cosmetics Estée Lauder Fenty Beauty First Aid Beauty Fresh Hourglass Huda Beauty Jane Iredale L'Oreal lancome La Roche-Posay Laura Mercier LORAC MAC Makeup Revolution Maybelline Molton Brown Morphe Nars Natasha Denona Neutrogena NYX Origins Peter Thomas Roth Revlon Sigma Beauty Smashbox Stila Tarte Cosmetics The Ordinary Too Faced Urban Decay YSL
---