Setting Powder Hacks: 9 Unexpected Ways to Use Setting Powder in Your Makeup Routine
Anything can be multi-functional, that's if you're blessed with the right information! Setting powder, face powder, translucent powder, or whatever else you call it is the perfect example of a makeup product that you can use in multi-functional ways!
I've put together some of the best setting powder hacks on how to apply setting powder for long-lasting makeup! Tried and tested, and I can testify that these techniques actually work and help keep makeup intact longer and better!
1. Use face powder to double-prime your eyelids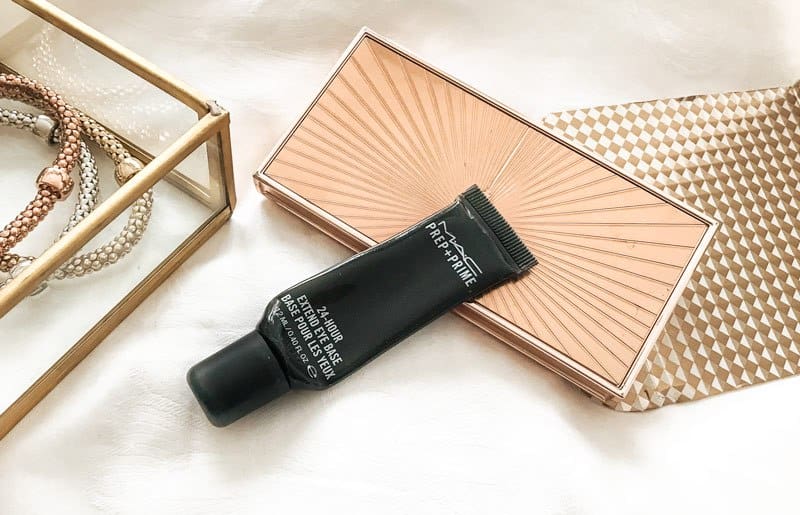 Whatever your skin type, one thing that is the same for most people is that our eyelids are oilier than the rest of our skin. An eyelid primer like the MAC Prep + Prime helps control grease and keeps your eyeshadow looking as fresh as possible.
For double protection and a great hack, try dusting a generous amount of setting powder on your eyelids right after your eye primer. This helps to soak up any oils and unwanted shine. It also helps the eyeshadow apply easier and smoother. Only do the second step if you're applying powder eyeshadow. Putting cream eyeshadow on top of powder ones does not work.
2. Set your eyeliner for long-lasting results
Before applying your eyeliner pencil along the upper lash line, makeup artist Pat McGrath recommends dusting loose, translucent powder on the lid first as a base. Finish it with another layer of translucent powder once you are done with the eyeliner application.
"It keeps the pencil from smudging into the crease when you open your eyes," McGrath says. This trick also works for liquid or gel eyeliners too!
3. Volumize Lashes with your loose powder
To achieve a full-blown eyelash effect without needing to go through more than 5 coats of your mascara, try a layer of setting powder instead.
After your first coat of mascara, lightly dust your face powder on your lashes with a brush; then add another coat of mascara, et voila! You get long and thick-looking eyelashes. Make sure to apply the setting powder coat while your mascara is still wet so the powder pigments stick to it rather than crumble.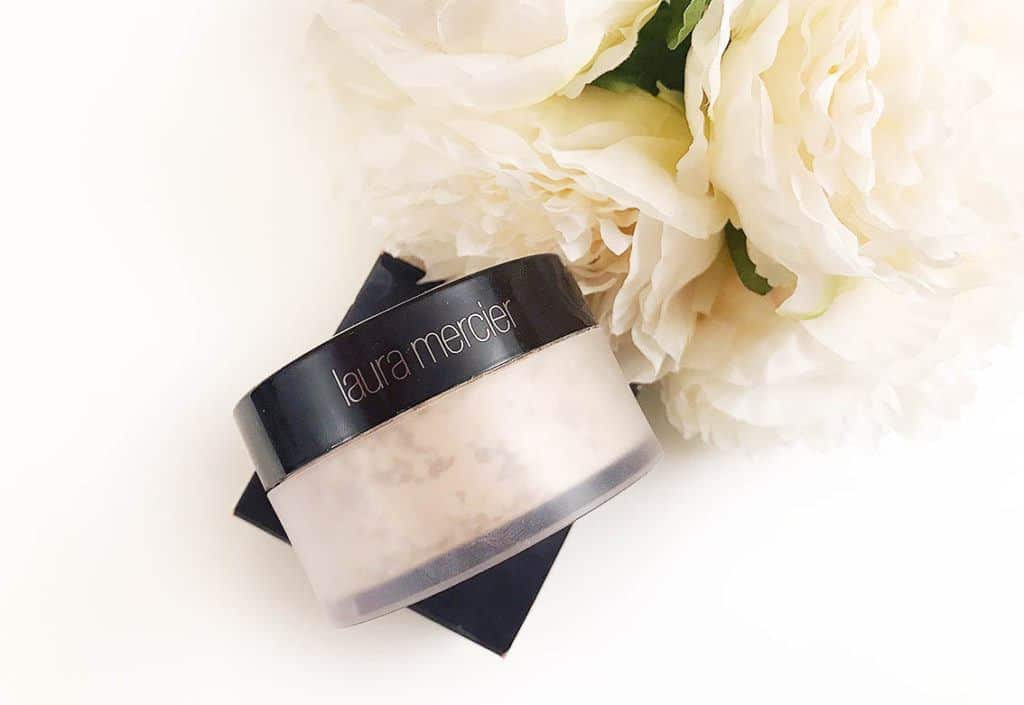 I recommend the Laura Mercier Translucent Loose Setting Powder for this tip because firstly, it's translucent and secondly it's loose which makes it easier to apply to the lashes. Use a volumizing mascara to get the best from this tip!
4. Sandbagging
If you are unfamiliar with sandbagging, it simply involves coating a generous layer of setting powder under each eye, as close to the lower lash line as possible before you start your eye makeup.
It stops eyeshadow, kohl pencils and mascara from smearing onto your lower lash line. It's a more modest version of the baking technique. I recommend using the Rodial Glass Powder, it's one of the best face powders for under the eyes.
5. Baking
Baking in makeup is a popular follow-up step after highlighting and contouring. It's a technique first used in backstage makeup and in the drag community and went viral a few years ago.
Baking involves coating a liquid foundation, or other cream/liquid face product with a heavy amount of powder. Similar to the sandbagging technique, use a wedged sponge and coat generous layers of loose powder on the highlighted areas.
Don't be intimidated by the amount of powder or how scary it looks because once you dust it off, it all disappears, all you're left with is flawless skin! The additional coat of powder helps to seal the consistency of cream underneath it.
This cream and powder combination gives a brighter, more enhanced and smoother finish to the skin.
6. Setting Powder on lipstick
After applying your first coat of lipstick, take a tissue and pull it apart to only one ply. Grab a fluffy brush and dip it into your loose powder. Take the one-ply tissue, place it over your lips and with the other hand, dab the loose powder over the tissue.
An optional step is to press your lips against the tissue to remove any excess lip product and apply the lipstick again.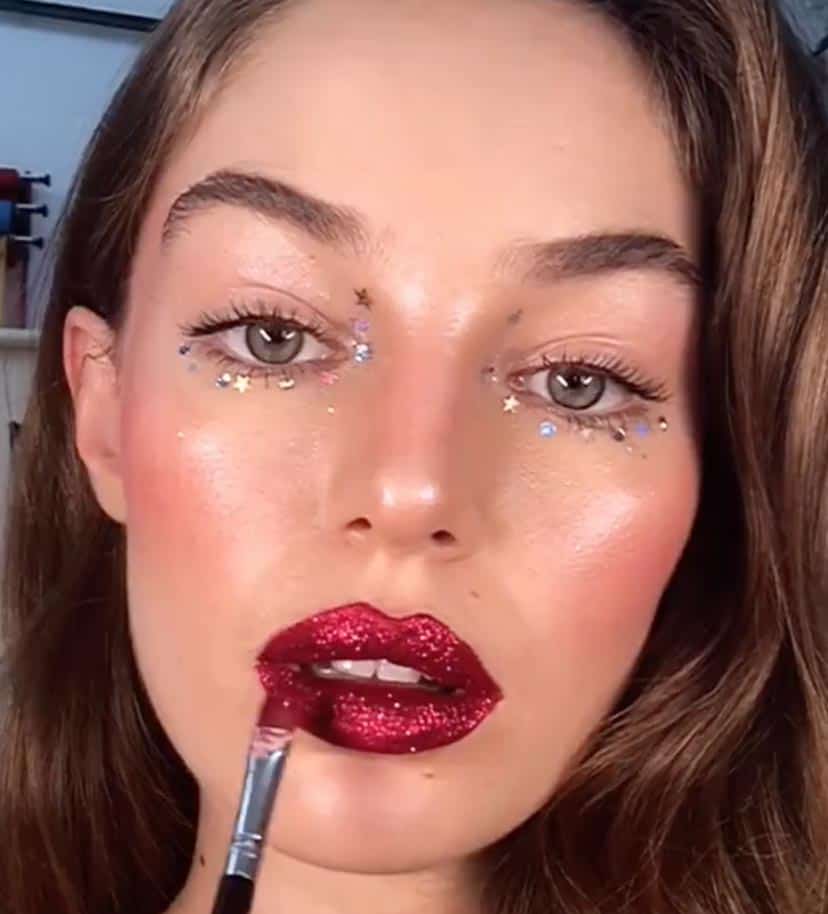 Usually once is enough, but I repeat this whole procedure (lipstick-powder-press-lipstick) 3 times for long-lasting lipstick. Three times may seem extreme, but when you find a trick that works, you stick to it!
Read my review on the best lipstick for mature skin, the best drugstore lipstick and the best moisturizing lipstick to find the best one for you!
7. Set your foundation
After applying foundation, a setting powder is an essential product that should be incorporated as the final step in your base makeup routine. Setting powder seals the moisture of your base makeup and helps it last longer.
It also prevents makeup transfer or any melting that you'll likely experience in the middle of the day, especially in the heat. The best piece of advice I ever got was to make sure to apply setting powder before the foundation and concealer dry. It helps seal it properly and let me tell you, it seriously works!
For those with dry skin, wearing face powder shouldn't be a worry at all. Setting powder is still needed to finish off your makeup. Just make sure that the setting powder is made with dry skin in mind.
Another hack for setting powder is to apply setting powder after your primer, and before your foundation. It's an age-old technique used by professionals even before the TikTok trend became viral.
For even longer-lasting makeup, consider using a setting spray after your setting powder. Not sure about the difference between the two? I cover all the differences between setting powder and setting spray here, along with a guide on which one you should use.
8. Wear face powder alone
If you're not in the mood of wearing a base but still want a filtered-effect coverage, why not try wearing a face powder alone? It still helps even out the skin tone and blur pores and lines to give you healthy, natural-looking skin. This works especially well with tinted setting powders.
Translucent setting powders generally don't cover up blemishes, but they still give the skin refining qualities. Try a non-comedogenic setting powder for that to ensure that your pores won't clog (even if you have dry skin!).
9. Fix mistakes with your translucent powder
A really useful hack with translucent powder is to fix any makeup mistakes that you made! If you've applied too much blush, highlighter, or bronzer (whether cream or powder), dust over the area with translucent loose powder to take some colour away and tone it down. It also makes the surface appear smoother and more natural.
The reason setting powder is recommended and not a makeup remover, is because a makeup remover will cause streaks and you might have to redo your makeup all over again.
If you're thinking of using a tissue, I can foresee you tugging and rubbing your skin and that's a big no-no. Furthermore, you will leave fuzz behind and trust me, that's not something you want. The easiest way to fix makeup mistakes is with a setting powder!
Recommended Setting Powders
My Thoughts on Setting Powder Hacks
These simple tips and hacks for your face powder are just a fun way to use what you have for your benefit! Setting powders are versatile, and multi-functional. They can help your makeup stay on longer and better in more ways than just with your base makeup!
UP NEXT: 30 Best Beauty Tips For Women Over 30
Hollie xx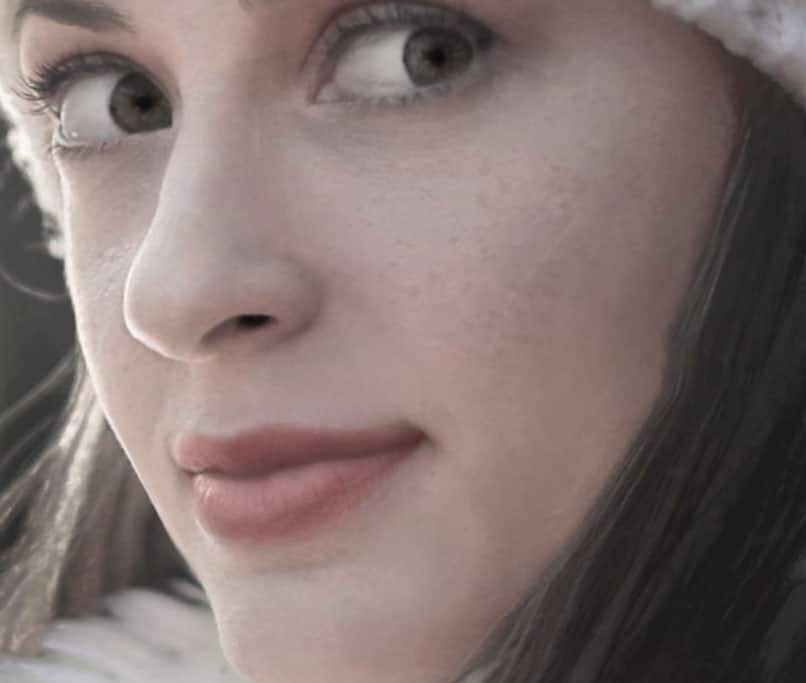 Hi, I'm Hollie, and I own BeautywithHollie.com. I love everything to do with beauty and love sharing my knowledge, advice, and beauty finds! Makeup and beauty are here to enjoy, and Beauty With Hollie is here to take the stress out of it!
---
---
Anastasia Beverly Hills bareMinerals Benefit Cosmetics Bobbi Brown CeraVe Chantecaille Charlotte Tilbury Clarins ColourPop Dermalogica Dior e.l.f. Cosmetics ELEMIS Estée Lauder Fenty Beauty First Aid Beauty Fresh Giorgio Armani Hourglass Jane Iredale L'Oreal Lancome La Roche-Posay Laura Mercier LORAC MAC Makeup Revolution Mario Badescu Maybelline Morphe Nars Natasha Denona Neutrogena NYX Origins Peter Thomas Roth Revlon Sigma Beauty Smashbox Stila Tarte Cosmetics The Ordinary Too Faced Urban Decay YSL
---