The Best Exfoliators for Oily Skin in 2023
Exfoliating Oily Skin? Many people have the misconception that exfoliating is only for dry skin. That couldn't be further from the truth! Exfoliating is for all skin types, dry, oily and combination.
Everyone has dead skin cells and getting rid of those is the exfoliator's job! Here we're going to go through the best exfoliators for oily skin. Not only will exfoliating remove dead skin cells, but it will also help keep your oily skin at bay!
Oily skin is a blessing and a curse. Good because you're less likely to have wrinkles with oily skin. I think we all know the bad side of oily skin! When there is too much oil, your pores are enlarged – the results are acne, blackheads and white bumps.
Don't worry, though! There are ways to control and manage your oily skin. Being guided through what's best for your oily skin, and knowing the right products to use will undoubtedly help you manage your oily skin better.
At the end of the article, I've included a guide on the different types of exfoliators along with tips on getting it right. Let's start with my recommendations for the best exfoliators for oily skin!
Disclaimer: As an Amazon Associate I earn from qualifying purchases on Amazon and other affiliate programs. This means on some purchases, I make a commission. It doesn't mean you spend more, it simply allows me to keep this blog going!
The Fresh Sugar Face Polish hydrates oily skin really well and leaves it smooth and soft after you wash it off. You will feel squeaky clean after using this exfoliator!
It is infused with brown sugar and strawberry seeds that scrub away dead skin cells and dissolve effectively in nourishing oils. This exfoliator is gentle on the skin and melts deeply into your skin. You don't need to worry about it irritating your skin!
Brown sugar is a natural humectant that seals in moisture and improves dull skin. The strawberry seeds are infused with Vitamin C, which is hugely beneficial to oily skin as it removes dead skin cells.
It also has nourishing and hydrating ingredients from plum seed and grapeseed oils. Plus there's linoleic acid which helps to increase the skin's collagen and elastin. Basically loads of good with very little bad!
If you love spending more on your skincare, the Fresh Sugar Face Polish is a great uncomplicated choice. This exfoliator is very simple to use and delivers just the right exfoliation that your skin needs.
PROS
Perfect for Oily Skin
True To Its Claims
Natural Ingredients
Gentle on the Face
Reduces Oiliness
Contains Vitamin C
---
Paula's Choice Skin Perfecting 2% BHA Liquid Exfoliant is a great starting point when it comes to chemical exfoliants. With a lower concentration of acid, it lets the skin adjust and get familiar with chemical exfoliants.
This exfoliant has salicylic acid, which is an ingredient that works really well with oily skin. Since BHAs are oil-soluble, they can penetrate deeper into your pores. This then helps with clearing your pores and evening out your skin, giving you the perfect radiance. It also has green tea which is excellent for anti-ageing as well as smoothing the skin.
You'll find your skin will be smooth in texture as well as a noticeable improvement in the size of your pores. The most exciting benefit is that it also helps to clear blackheads!
This exfoliator will ultimately help you with oil control throughout the day and clear up your acne within weeks. Plus, it gives you a beautiful, radiant finish with reduced lines and wrinkles.
The Paula's Choice Skin Perfecting 2% BHA Liquid Exfoliant is best for anyone who's looking for a different brand to try out and a product that works effectively at an affordable price.
PROS
Short and Reliable Ingredients
Does not include Alcohol
Non-Irritating
Unclogs Pores
CONS
Ingredients may cause the skin to be more sensitive to the sun
---
The Kate Somerville ExfoliKate Intense Exfoliator works wonders! It has all three main types of exfoliators which are physical, chemical and enzymatic (see the guide on different exfoliator types). And it is not overwhelming to the skin!
This scrub works to improve your skin texture and pores. It also helps soften the look of fine lines and wrinkles.
The ingredients of the ExfoliKate Intense Exfoliator are AHA Lactic Acid and BHA Salicylic Acid. These exfoliate the skin's dead cells and effectively remove the 'glue' that holds these dead skin cells.
For its physical exfoliator, this has silica which is a natural bead that also effectively scrubs dead cells away. There are also Papaya, Pineapple and Pumpkin Enzymes which are enzymatic exfoliators! Papaya and Pineapple have excellent mattifying properties, which are great for oily skin.
This exfoliator smooths and evens out your skin! It also helps in removing blackheads. If you love the grit and the feeling of physical exfoliants, the Kate Somerville ExfoliKate Intense Exfoliator is an excellent choice.
PROS
Triple Effective Physical, Chemical, and Enzymatic Exfoliator
Fast Results
Brightens the Face
Clears Blackheads
Hydrating
CONS
Expensive
It May be too strong for Sensitive Skin
---
The NeoStrata Oily Skin Solution is an uncomplicated but effective exfoliant! One thing to love is that it doesn't have a lot of ingredients. Instead, it focuses on ingredients that work for exfoliating as well as for oily skin.
The NeoStrata Oily Skin Solution really caters to oily skin and it's made for those with oily skin in mind. The exfoliator contains ingredients that target acne and also brighten the complexion.
Its vital ingredient is glycolic acid, an AHA chemical, that works to exfoliate dead skin cells and brighten your skin. These also prevent future breakouts!
It has glycolic acid which gently exfoliates to remove excess oil and leaves you with a radiant finish.
You'll see results straight away! Yup, that's right, after only a short time you will see a noticeable improvement in your skin and a reduction in oil.
If you have acne-prone skin, it also helps with keeping you acne-free. When using this product, it dissolves without making your skin feel completely stripped and tight.
For a dermatologist-approved option, the NeoStrata Oily Skin Solution is highly raved about when it comes to targeting oily skin and acne.
This exfoliant is definitely one of the top choices for those with excessively oily skin. It works effectively in clearing your skin and keeping oil at bay.
PROS
Dermatologically-Made
Fights Acne
Formulated for Oily Skin
Balances Your Skin
CONS
Can be too strong for Sensitive Skin
Contains Alcohol
---
The Dr Brandt Microdermabrasion Exfoliator is an extra gentle exfoliator! Even though it is gentle on the face, don't think it's not effective, it exfoliates deeply into the skin and really well too!
The exfoliator's key ingredients are lactic acid which is less irritating to the skin and provides moisturising properties. It also has jojoba oil, aloe vera and chamomile extract that gives the skin a soothing and refreshed skin feeling.
For its physical exfoliator, it has professional-grade 'aluminium oxide crystals' that effectively scrub away dead skin cells. Compared to harsh scrubs, this doesn't make your skin feel like it's been rubbed raw. Instead, it buffs away dead skin layers in the most gentle way. In turn, your subsequent creams will be able to absorb better.
This is yet another product that really keeps your oil and acne at bay! You will find that your acne and acne scars will be visibly reduced. It also improves the texture of your skin, as well as gets rid of lines and wrinkles.
If you have sensitive skin on top of being oily, Dr. Brandt's Microdermabrasion Exfoliator is a great investment for you. The exfoliator is not aggressive yet still effectively removes the dead layers of skin cells which then resurfaces healthier, cleaner skin.
Even if you don't have sensitive skin and just prefer a mild exfoliator, you can still benefit from it!
PROS
Gentle on the Face
Both a Physical and Chemical Exfoliant
Brightens Complexion
Deeply Cleanses The Face
---
The Origins High Potency Night-A-Mins is an exfoliating sleeping mask that has excellent AHA ingredients. This cream is packed with ingredients that target dullness and clear the skin away from dead skin cells.
Although it is advertised for dry to normal skin, this amazingly works extremely well with oily skin too. Use this as the last step in your routine so the AHA ingredients can work their magic effectively. It is not heavy on the skin.
In the morning, the results of this cream are wonderful! You will wake up with smooth and moisturised skin. It also controls oil production better throughout the day.
As you progressively use the Origins High Potency Night-A-Mins cream, you will notice that the oily parts of your face are much calmer. Ingredients such as Vitamin C, Vitamin E and salicylic acid fill this product which has wonderful benefits for the skin.
Looking for a reputable high-end brand? Origins have been a holy grail in people's skincare routine for years.
Their High Potency Night-A-Mins Resurfacing Cream is no exception. Marked as 'Clean' at Sephora, this is a product that guarantees clean ingredients that are safe for the skin.
If you're looking for an alternative to a physical exfoliator, the Potency Night-A-Mins Resurfacing Cream is a great overnight mask that is gentle and easy to use. You simply apply it as your last skincare step, let it sit on your face and wake up to beautiful radiant skin!
PROS
Balances Skin
Great for Oily Skin
Very Hydrating
Environmentally-Friendly
CONS
Slight Tackiness
Does not remove blackheads and whiteheads
---
Don't be fooled with the COSRX BHA Blackhead Power Liquid because not only does it target blackheads, and it is also an excellent exfoliant that is acne-fighting and soothing for the skin!
Being a BHA-rich product it penetrates deeper into your skin and unclogs pores better and more effectively. As you will notice, the ingredients for the liquid are minimal.
I love products that have fewer ingredients, and for those with sensitive skin, it also means there are fewer irritating ingredients. It concentrates on keeping your skin clear as well as minimising pores.
Consistent use of the COSRX BHA Blackhead Power Liquid also helps immensely with the reduction of oil production. BHAs have oil-absorbing properties for the pores which will keep your pores clean and oil-free and indeed, this product will help with keeping your skin clear and smooth!
K-Beauty has been rising in the skincare industry for the past few years. If you're looking to try out the goodness that K-Beauty brings to the skin, go ahead with the COSRX BHA Blackhead Power Liquid.
There's more to love, it is fairly affordable and targets more than one skincare concern. It's one of my personal favorites, read my full review on using the Blackhead Power Liquid here!
PROS
Affordable
Controls oil production
Removes blackheads
Minimizes pores
Gentle
Moisturizing
Comfortable
CONS
Needs to be gradually added to your skincare
---
Ren Ready Steady Glow Daily AHA Tonic is a fairly new drugstore range that offers clean products. Clean for your skin and clean for the environment.
If you recently wanted to switch to cleaner skincare ingredients, Ren is a good way to start your journey. If you also prefer a toner as an exfoliator, this tonic is an excellent replacement for a physical exfoliator.
Ren Ready Steady Glow Daily AHA Tonic is an exfoliator and toner in one! This is wonderful for everyday use for exfoliating and balancing your skin's pH levels.
The ingredients are naturally extracted! It has lactic acid from yeast which helps remove dead skin cells, salicin (BHA) from Willow Bark Extract which effectively minimizes pore appearance. Lastly, it has Azelaic Acid Precursors from grain that helps to even the skin tone and add radiance.
With Lactic Acid in the ingredients as well, it is fairly gentle on the skin. This toner is great as a starter acid toner if you need a new effective acid toner. It's suitable for people with oily, combination or congested skin as it dries the skin as removes the dead layer.
This tonic effectively shrinks your pores and clears your dark spots. It removes the dirt, and dead skin build-up throughout the day, leaving you with refreshed and radiant skin.
PROS
Affordable
Great Packaging
Unclogs congested skin
Balances Skin pH Levels
Helps with Acne
Vegan
CONS
Not Good for Sensitive Skin
Citrus Scent
---
Neutrogena Pore Refining Exfoliating Cleanser exfoliates your skin amazingly. This is a great drugstore steal that's dermatologist-tested and effective enough to truly smoothen the texture of your skin.
The microbeads on the exfoliator are surprisingly really fine and gentle on the skin. It also helps a lot with the removal of blackheads and efficiently cleanses your pores. With cleansed pores, there will be much less oil production on your skin.
With AHAs like Glycolic Acid and Salicylic Acid, all dirt and oil will efficiently be removed. There is also glycerin that helps with keeping your face moisturised.
This exfoliator helps with mattifying your face throughout the day and decreases the time you have to blot your face!
Who doesn't love a drugstore steal? Neutrogena has always been a reliable drugstore option and is best for those who are on a budget. If you're looking for a drugstore affordable two-in-one product, this exfoliating cleanser is a double duty that will make your skincare routine a lot easier.
PROS
Affordable Drugstore Price
Non-Comedogenic
Dermatologist-Tested
Gentle Microbeads
CONS
Not for Sensitive Skin
Skin May Be More Sensitive to the Sun
---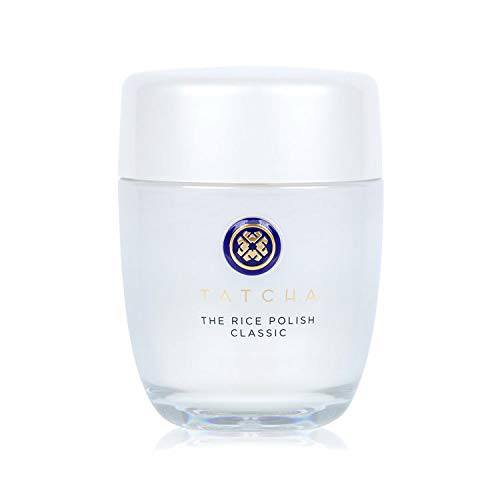 The Tatcha Rice Enzyme Powders is a great enzymatic exfoliant that delivers excellent results to your skin. It provides a non-abrasive daily exfoliation that leaves your skin smooth. This powder will give a luxurious and smooth skin experience!
What sets this apart from other exfoliators is that the physical exfoliator is a powder and it is a lot finer and more delicate compared to your classic microbead scrubs.
You can definitely customise the consistency of this product by adding a few drops of water to a tablespoon of powder which makes a thick paste. If you prefer a thinner and gentle scrub, you can always add a sprinkle of the powder to a tablespoon of water.
The ingredients include rice and papaya enzymes that help with the natural skin turnover which then leaves you with smooth and plump skin.
It also has green tea, rice, and algae which gives you a youthful radiance. When used every day, it helps reduce the appearance of fine lines, uneven skin tone, and hyperpigmentation.
I'm not a fan of many Tatcha products, but this is one of the good ones! With this Rice Enzyme Powder, you will certainly pay for the magic that this exfoliator brings to your skin. The powder is also a unique way to exfoliate your face which will be surprisingly gentle on your face since the texture is finer.
PROS
Deeply Cleanses Face
Customisable
A Little Goes A Long Way
Refreshes Your Skin
CONS
Expensive
The Scent Can Be Off-Putting
---
Exfoliating tips and FAQs
Exfoliating is an essential key to healthy-looking skin, and I'm sure you've heard conflicting opinions on exfoliating. It's either great to remove dead skin or it's too abrasive for the skin. So what's really the deal? Let's start with the basics.
Exfoliating is the process of removing dead skin cells from the surface of your skin.
Skin Cell Turnover
Our skin naturally and actively produces new skin cells, a process called skin cell turnover. It generates new healthy skin cells to keep our skin healthy and young.
When we are younger, the skin cell turnover rate is much faster, but it slows down as we age.
How does exfoliating help with skin cell turnover?
As our skin produces more skin cells, there is also a dead skin cell build-up. When left unexfoliated, it can cause acne, enlarged pores, and rough and dull skin. That's where exfoliating comes in.
Exfoliating removes the extra-thick coat of dead skin cells on the surface layer of the skin and diminishes clogged pores. When you clear these dead skin cells, you will most likely have a more effective skincare routine.
Why? Since the dead skin cells are removed and then you put on your creams, serums or moisturizers – they will be absorbed by the new healthy skin cells which will be a lot more beneficial to your skin.
What are the other benefits of exfoliating?
Now that we mentioned that exfoliation helps with the removal of dead skin cells. There are other beneficial things that exfoliation does.
Helps with slowing down the ageing process
Unclogs your pores
Increases skin cell turnover
Clears acne
Tip #1: Don't Over Exfoliate
As much as exfoliating can do wonders, it can also be damaging when overdone. Be wary of how many times you should exfoliate a week. Avoid using exfoliating products in your daily routine.
For oily skin, 2 to 3 times a week is optimal while for drier or sensitive skin, 1 to 2 times a week is enough.
Tip #2: Choose The Right Physical Grit or Granules for Your Skin
Make sure that the exfoliating agents on the scrub are not too large or too abrasive. Ground nuts like walnut shells, fruit pits and sea salt are granules that are way too large and aggressive for the skin.
Tip #3: Be gentle with scrubs
When you apply exfoliators, make sure that you are extra gentle with them. If you're too aggressive when applying, it can cause micro-tears on your skin, which you may not see on the surface but you will definitely notice the long-term damage of it in the next few years.
Tip #4: Read The Labels
When we see a product, we tend to ignore the information on the back. But it is critical we read the instructions on it and the how-tos of a particular product. Especially when it comes to AHAs or BHAs products, they have different percentages of acid concentration.
The skin will react differently depending on these percentages.
The higher the concentration, the stronger it is, so leave it on the face for a shorter time.
Tip #5: Know How To Use AHAs/ BHAs Properly
If you're new to AHAs or BHAs or need a little guidance, it is essential that you slowly add acids to your skincare. Use one product first and test out how it goes with your skin and how it reacts. Start with the smallest percentage of acidity levels and use once a week.
My Thoughts
You can't entirely stop excessive oil buildup, but, with the right products and tricks your oily skin will be a lot more manageable!
Skincare involves a lot of trial and error and it also evolves a lot over the years. What worked for you 5 years ago, may not work today! Go with your skin as it changes over the years!
For drier skin types, read my review on the best exfoliators for dry skin.
Hollie xx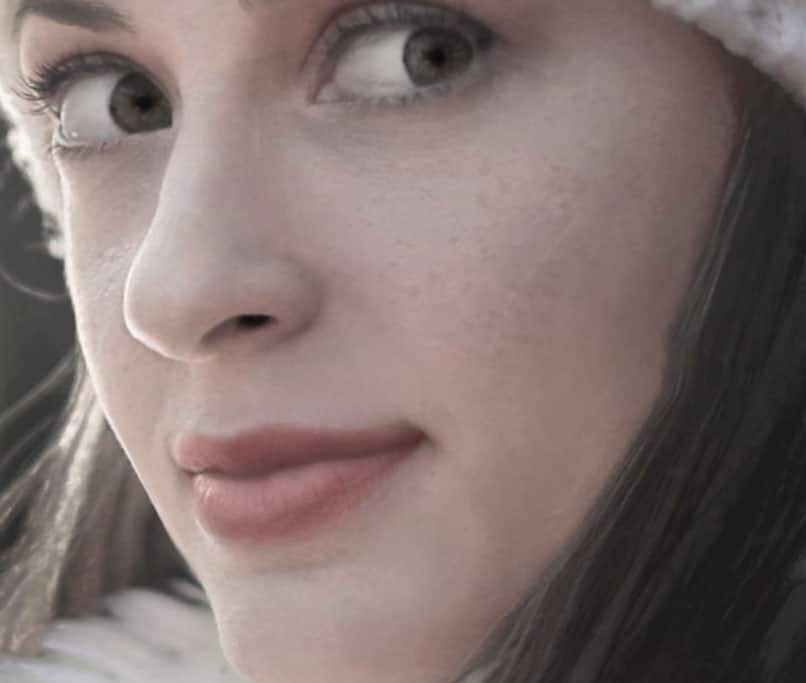 Hi, I'm Hollie, and I own BeautywithHollie.com. I love everything to do with beauty and love sharing my knowledge, advice, and beauty finds! Makeup and beauty are here to enjoy, and Beauty With Hollie is here to take the stress out of it!
---
---
Anastasia Beverly Hills bareMinerals Benefit Cosmetics Bobbi Brown CeraVe Chantecaille Charlotte Tilbury Clarins ColourPop Dermalogica Dior Dyson e.l.f. Cosmetics ELEMIS Estée Lauder Fenty Beauty First Aid Beauty Fresh Giorgio Armani Hourglass Jane Iredale L'Oreal Lancome La Roche-Posay Laura Mercier LORAC MAC Makeup Revolution Maybelline Morphe Nars Natasha Denona Neutrogena NYX Origins Peter Thomas Roth Revlon Sigma Beauty Smashbox Stila Tarte Cosmetics The Ordinary Too Faced Urban Decay YSL
---