All You Need to Know About The Benefits of Vitamin C in Skin Care
Vitamin C skincare products seem to be all the rage at the moment, many can't get enough of it, but at the same time, there are a lot of conflicting opinions about it.
Some say it's the cure to all skincare problems and others say it doesn't do anything at all to improve your skin. I think it's time we dug a little deeper to find out what vitamin C actually does, and if it has any skincare benefits.
Since Vitamins in skincare are so in at the moment, I think it's the perfect time to do an in-depth review of the different vitamins that are commonly found in skincare products.
Onto Vitamin C! We all know how essential vitamin C is in our diet, but how about our skincare?
Let's find out!
Disclaimer: As an Amazon Associate I earn from qualifying purchases on Amazon and other affiliate programs. This means on some purchases, I make a commission. It doesn't mean you spend more, it simply allows me to keep this blog going!
What is vitamin C, and what are its skincare benefits?
Vitamin C, as we know, can be found in our favourite fruits such as lemons and oranges, but, it's also a naturally occurring nutrient in our bodies. It is a potent antioxidant that the body needs to help repair and restore skin tissues. With the skin's natural process, vitamin C aids in the regeneration of our skin to help repair damaged skin cells.
This antioxidant also helps protect the skin from free radicals as well as UV ray damage from the sun. What it does is neutralizes the production of reactive molecules known as free radicals, which then reduces or prevents the damage to our cells, keeping them healthy. All very important things!
It is also the primary key to maintaining a brightened, even skin tone with smooth fine lines and fewer wrinkles. Vitamin C also helps with lightening dark spots and hyperpigmentation.
One of the most important roles that vitamin C plays is to boost collagen and elastin production. How does it do this? When Vitamin C is applied to the skin, it interacts with the amino acids in the collagen cells, which then adds oxygen and hydrogen that will boost collagen production.
Getting Vitamin C in your diet is a necessity in order to keep the body healthy, but using Vitamin C for skincare is a great way for the skin to really gain from all the benefits.
What are the different types of Vitamin C?
In skin care, there are two types of Vitamin C – pure form and derivatives. Let's break down what they are.
Purest Form
Vitamin C in its purest form is called Ascorbic Acid or L-Ascorbic Acid. Both of these terms are interchangeable and refers to the strongest form of vitamin C. When it is in its purest form, the body recognises it and utilizes it straight away.
Since it is highly concentrated, ascorbic acid or L-ascorbic acid is a lot more potent. It works almost instantly in helping the skin to brighten and protect it from free radicals as well as boost collagen.
The major drawback of ascorbic acid or L-ascorbic acid is that it is a very unstable ingredient. Meaning, it is a lot more sensitive and can be affected by multiple factors such as air, temperature, light and its environment. For it to have the best effect on your skin, all of these factors need to be in your favour.
Ascorbic acid tends to oxidize more and change in colour. It also goes bad pretty fast compared to retinol and niacinamides.
Vitamin C Derivatives
Since the purest form of vitamin C is unstable, over time skincare brands formulated and developed a more stable form of vitamin C known as derivatives. With derivatives, they are less likely to go bad when they are mixed with other ingredients and exposed to other elements.
Even though derivatives are not the purest form of vitamin C, it does not mean that they are less effective than ascorbic acid. They are still effective and can be mixed with other ingredients without losing their effect. In addition, derivatives are a lot gentler and will not cause inflammation to the skin.
Unlike ascorbic acid that the body recognizes straight away, derivatives will be broken down into ascorbic acid first for it to act its function just like with the pure form.
Vitamin C comes in many different forms, namely tetrahexyldecyl ascorbate, sodium ascorbyl phosphate, magnesium ascorbyl phosphate, 3-O ethyl ascorbic acid, ascorbyl palmitate, retinyl ascorbate, and ascorbyl glucoside.
The gold standard form of vitamin C is tetrahexyldecyl ascorbate or THD. It is oxygen stable and won't go bad when exposed to air. You can find this in your oil serums and moisturisers. This gives the creamy texture for moisturisers as well.
Other more effective and stable forms are ascorbyl glucoside and magnesium ascorbyl phosphate or MAP. These are both water-soluble that helps with smoothing and evening out skin tone.
Vitamin C, in general, is tolerated by most skin types. Although vitamin C is not as intimidating as retinol, it is still essential to give your skin a small patch test to make sure you don't react at all.
If you're a first time user of vitamin C, or perhaps a bit apprehensive to try the pure form immediately, start by choosing products with the lowest concentration of ascorbic acid. This way, you will first be able to see how your skin reacts to it.
With each application, you will only need a few drops as it is pretty strong. As you test it out and see how your skin reacts, you can work your way up to a higher percentage of concentration.
For sensitive skin, 5% is gentle and a good starting point, while if you're a little more accustomed to vitamin C, you can go up to 20%.
When to use vitamin C?
Applying vitamin C is excellent both day and night! Right after you cleanse, apply some vitamin C goodness on your face and follow by moisturising.
In the morning, make sure you apply sunscreen as this helps vitamin C protect your skin from sun damage as well as fight off free radicals.
At night, it is ideal to use a higher concentration since you are in repair and recovery mode when you sleep. Vitamin C will repair your skin from any damage that was caused over the day!
Great Ingredients to Combine with Vitamin C
The combination of vitamin E and vitamin C will give your skin double the number of benefits. This is because both vitamins are strong antioxidants that fight damage and fend off free radicals.
Ferulic Acid helps with the effectiveness of Vitamin C as well as keeping it stable for longer. It also helps with fighting free radicals and corrects skin damage.
Ingredients You Should NOT Mix with Vitamin C
Using these together will increase the skin's sensitivity to the sun which will cause your skin to have a lot more UV damage. The combination with cause your skin to peel and be red and irritated.
Both of these are already effective acids. Layering these acids will destabilise your skin's pH balance causing more harm than good.
Niacinamide will only cancel out the beneficial properties of Vitamin C and instead, it will cause redness and inflammation that can also trigger breakouts.
More tips on using vitamin C in skincare
When you purchase vitamin C, it should be a very light yellowish colour. When it starts to oxidise from yellow to orange and to a brown, you should stop using the product immediately!
Vitamin C Serums are the best to choose for your skincare as they deliver high concentrations of the antioxidant.
Store your vitamin C in an airtight, dark and cool space to keep it stabilised.
For oily or normal skin, go for pure form as it will be more beneficial for your skin type.
For dry and sensitive skin, water-soluble vitamin C derivative such as magnesium ascorbyl phosphate is less irritating.
My Thoughts
Vitamin C is truly one of the best ingredients for skin and it has a lot of research to back its claims. It helps to brighten the skin, heal blemishes and reduce hyperpigmentation as it repairs your skin. Whichever form or product you buy, consistency is the key to getting the beneficial effects of vitamin C.
There are loads of benefits to using vitamin C in your skincare routine. When used correctly, it can make a huge difference to the health of your skin.
What do you think about vitamin C? Do you use vitamin C in your skincare routine?
Hollie xx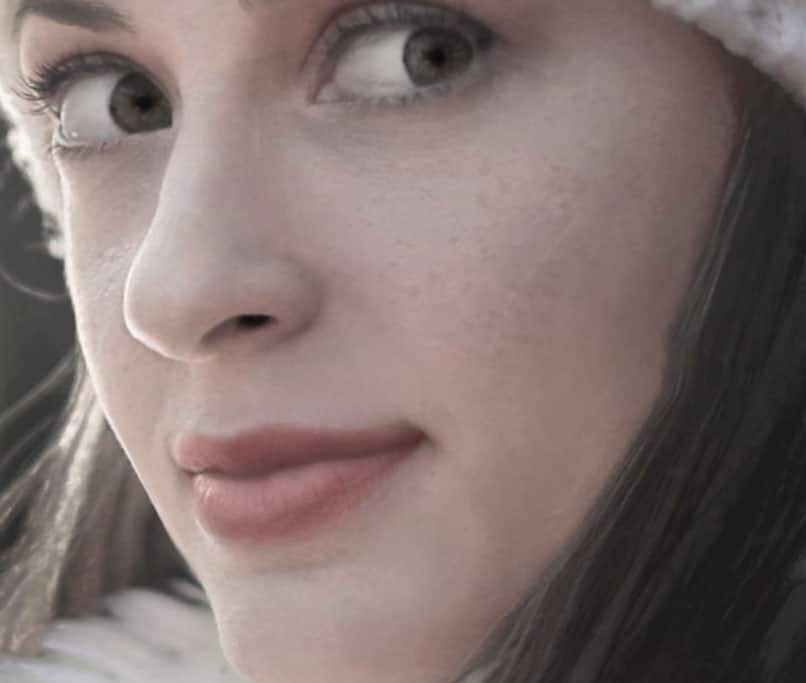 Hi, I'm Hollie, and I own BeautywithHollie.com. I love everything to do with beauty and love sharing my knowledge, advice, and beauty finds! Makeup and beauty are here to enjoy, and Beauty With Hollie is here to take the stress out of it!
---
---
Anastasia Beverly Hills bareMinerals Benefit Cosmetics Bobbi Brown CeraVe Chantecaille Charlotte Tilbury Clarins ColourPop Dermalogica Dior e.l.f. Cosmetics ELEMIS Estée Lauder Fenty Beauty First Aid Beauty Fresh Giorgio Armani Hourglass Jane Iredale L'Oreal Lancome La Roche-Posay Laura Mercier LORAC MAC Makeup Revolution Mario Badescu Maybelline Morphe Nars Natasha Denona Neutrogena NYX Origins Peter Thomas Roth Revlon Sigma Beauty Smashbox Stila Tarte Cosmetics The Ordinary Too Faced Urban Decay YSL
---