In-Depth Review Of Tatcha, Is It Really Worth The Hype?
If you're a skincare fanatic, you'll be familiar with the brand Tatcha and the huge hype that it gets! Highly Instagrammable, it seems you're not anyone to look at if you don't have Tacha products featured on your wall.
Well, I'll let you in on a little secret. My Instagram doesn't have any Tatcha products at all! And it's not just because I'm English and they don't sell it here. Nopes.
There was a time that I nearly shipped in the famous Tatcha Water Cream for an exorbitant amount of money from the US. After digging a little deeper into the product and researching the ingredients they commonly use, I'm more than a little relieved that I didn't!
What is Tatcha Skincare all about?
Tatcha is a Japanese skincare brand that's in the category of luxury. Judging by its price point, it definitely fits into the luxury price range.
The brand is based on Japanese beauty secrets that were passed down from generation to generation. It's all about less is more, which is a great start to a brand!
Tatcha adapted these ancient secrets for the modern-day woman. Based on the geisha beauty rituals, many of the products have the ingredients green tea, rice and algae. These are all impressive ingredients that really help the skin.
Green tea has anti-inflammatory properties that help reduce skin irritation. Rice is also really beneficial for the skin, it increases collagen and can help to improve sun damage to the skin.
The last main ingredient is algae which is amazing for hydrating the skin and can help reduce acne and even wrinkles! As you can see, Tatcha has its fair share of impressive ingredients that really help the skin.
Tatcha definitely has some lovely ingredients to brag about, but their biggest offence is that all of their products contain fragrance. The fragrance is only used in skincare to help you, the consumer to want to buy the product. It's basic logic that when something smells good, we are more likely to buy it. However, it can be really bad for your skin.
Fragrances in skin care can over time increase the skin's sensitivity, causing your skin to become more sensitive. In other words, it can be very problematic for your skin and it's best to avoid skincare that contains fragrance.
Each product by Tatcha has its own story and history. It's a lovely touch to add to a product, but, at the end of the day, what everyone is after are products that help the skin without damaging it in any way. I'm going to go through Tatcha's bestsellers and dissect them so you can decide if a product is worth it for you and your skin!
The Water Cream is probably Tatcha's bestseller, it's an oil-free anti-ageing water cream. It's supposed to help with skin texture and pores as well as, give your skin balanced hydration without your skin feeling oily or greasy.
It sounds like a dream product, don't you agree? Let's dig a little deeper into the ingredients. Let's start with the gold. Yes, The Water Cream has real flakes of gold to give your skin a beautiful glow. It also has antioxidant properties and helps with ageing.
Gold isn't a major antioxidant, there are far better ones so while it's a nice addition, it's not that beneficial for the skin. Another point to be aware of with gold is that if you have sensitive skin be careful. Parts of the gold can get stuck in your skin causing bigger problems. I know gold is all the rage at the moment, but sometimes it's worth sticking to boring products!
The next ingredient I want to talk about is Japanese botanicals. Botanicals are easy to get fooled by, they're natural and aren't we all trying to be more natural?! Yep sure we do, but with the correct ingredients.
Poison ivy is natural, but you wouldn't put it on your face! So too with these Japanese botanicals. The problem is that there isn't enough science yet proving that they actually help. If you have sensitive skin, I recommend keeping away from them.
The bottom line
For a moisturiser that retails at $68, you expect wow ingredients. The Water Cream's ingredients are a bit meh. Some are impressive but there's too much that can be problematic for many skin types.
Another negative is that the texture isn't so pleasant. It doesn't absorb nicely, it kind of just sits on the surface. It does contain green tea, rice and algae which are all fabulous ingredients in skincare.
My overall opinion is that the Tatcha Water Cream is overpriced and not worth buying. Save your money for the good stuff! Check out my review on the best drugstore moisturisers here or the best oil-free moisturizers here.
---
Cleansing oils are a great way to remove makeup, dirt, and sunscreen- you name it, from your skin at the end of the day. They are usually gentle on the skin and everything literally falls off. Overall, Camellia Cleansing Oil is truly not bad.
The only negatives are that it contains alcohol which is always drying on the skin and that does kind of defeat the purpose of the cleansing oil. And secondly, the Japanese oil they include is not the best for skin care. It's also an expensive oil that isn't really necessary.
The bottom line
The Camellia Cleansing Oil will do the job it's supposed to do, but… is it worth the price? No, not in my opinion. It's a regular cleansing oil that's sold for $48. Highly overpriced, a much more affordable option is the DHC cleansing oil, it does the same job for a fraction of the price. I don't know about you, but I certainly don't like throwing away money!
---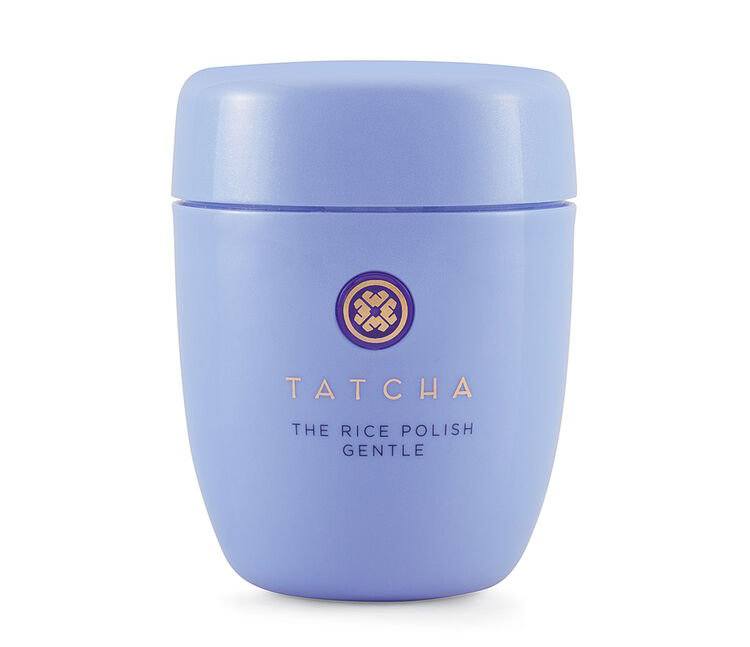 The Rice Polish comes in 4 different variations. The Rice Polish is a chemical exfoliant designed to cleanse the skin without stripping it. All 4 come in a powdery form that when comes into contact with water turns creamy.
They are: classic, deep, gentle and calming. The first 3 all contain papaya enzymes which give the skin its chemical exfoliation. The only problem with it is that papayas in skincare can be very irritating. It's a very sensitive ingredient, so if you in any way have sensitive skin be wary of these exfoliants.
The Calming Rice Polish is the only one without the papaya extract and it doesn't really have any exfoliant in its place. Seems a bit pointless to be honest, especially for the price of $65.
The bottom line
The Rice Polish may be beneficial for some. But, if you have sensitive skin, or any other skin condition, I recommend keeping away from this product. See my reviews on the best exfoliators for oily skin and the best exfoliators for dry skin.
Another point worth noting is that the Rice Polish can be a bit messy to handle. If it would be a wonderful product, I would say live with it, but since it's not quite that impressive I don't see the point of the hassle. On the positive side, these Rice Polishes are a few of the only Tatcha products without fragrance!
---
The Deep Cleanse by Tatcha is actually not all that bad. It's marketed as a gentle cleanser that doubles up as an exfoliant which is a nice touch. It is gentle on the skin and doesn't strip it.
The cleanser has some great ingredients like glycerin, which helps retain moisture in the skin. It also has antioxidants that help in many ways as well as Luffa Fruit, a lovely exfoliant.
Like most Tatcha products, The Deep Cleanse contains fragrance which whilst is a shame, it's not the biggest deal in a cleanser. Obviously, ideally, no product should ever contain any fragrance.
However, that being said, when it's in a wash-off product like a cleanser, it doesn't have time to get absorbed into the skin so unlikely to have a negative effect on the skin. The cleanser leaves the skin with a dewy finish so if you have oily or acne-prone skin be aware of that!
The bottom line
The Deep Cleanse is one of the good products from Tatcha. It doesn't have anything inherently bad about it and its ingredients are mostly good for the skin. The reason I'm not wowed by it is that it's really nothing wow! Yes, the ingredients are solid but not worth the price of $38.
---
My Thoughts on Tatcha
I haven't gone through more of their products because I feel like I already repeated myself enough! Tatcha's story and history behind each product are a lovely touch. And, I also love how it's based on ancient Japanese culture.
What I don't love are the prices of their products. They've put themselves in the category of luxury skincare, but in reality, their ingredients just don't seem to match. Besides, many of the products have questionable ingredients.
As for the fragrance, I get why they do it. Their products smell amazing and luxurious, but, it's just an unnecessary ingredient. What I do love about their ingredient list is their unique blend of green tea, algae and rice. It has so many benefits for the skin and is truly unique.
Overall, Tatcha isn't the worst brand out there, but they definitely have room for improvement. If you suffer from sensitive skin, rosacea or any other skin problem, I recommend keeping away from Tatcha, their skincare is not made with sensitive skin in mind.
Aside from that, if you love spending a lot on skincare that's not worth the price, you will love Tatcha! Although I must admit, the packaging is gorgeous, I won't judge you if you buy it for that reason alone:)
Hollie xx
Shop My Favourites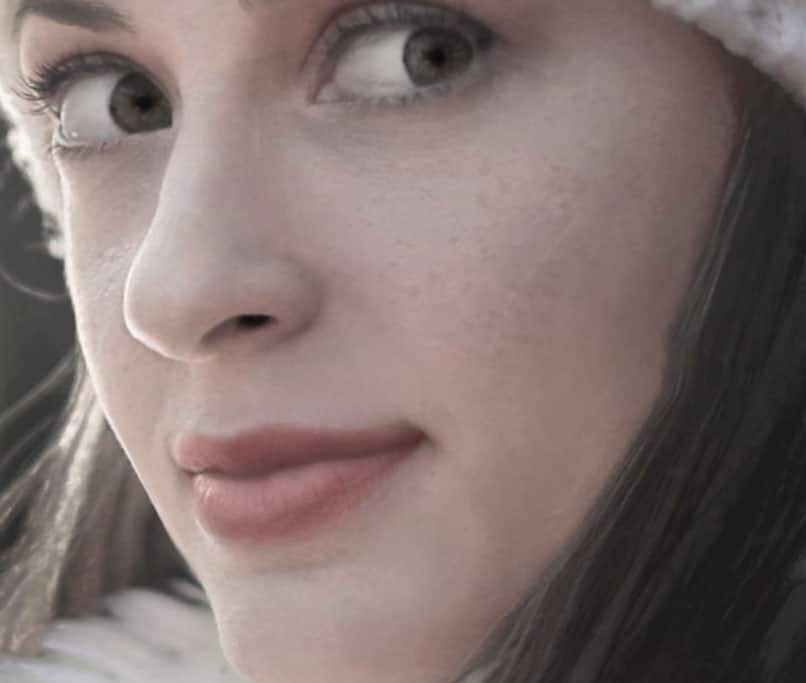 Hi, I'm Hollie, and I own BeautywithHollie.com. I love everything to do with beauty and love sharing my knowledge, advice, and beauty finds! Makeup and beauty are here to enjoy, and Beauty With Hollie is here to take the stress out of it!
Disclaimer: This article contains affiliate links. If you purchase using these links, you don't pay more, I simply earn a small commission!
---
---
Anastasia Beverly Hills bareMinerals Benefit Cosmetics Bobbi Brown CeraVe Chantecaille Charlotte Tilbury Clarins ColourPop Dermalogica Dior e.l.f. Cosmetics ELEMIS Estée Lauder Fenty Beauty First Aid Beauty Fresh Giorgio Armani Hourglass Jane Iredale L'Oreal Lancome La Roche-Posay Laura Mercier LORAC MAC Makeup Revolution Mario Badescu Maybelline Morphe Nars Natasha Denona Neutrogena NYX Origins Peter Thomas Roth Revlon Sigma Beauty Smashbox Stila Tarte Cosmetics The Ordinary Too Faced Urban Decay YSL
---