The 10 Best Facial Cleansers For Oily Skin In 2024
Oily skin brings its own set of challenges, and sometimes all it takes is a change of skincare products to get your skin back on track. Using a facial wash or cleanser designed for oily skin can help keep oil and pimples away.
Whatever the cause of your oily skin, using the correct face wash for your skin can make all the difference. I've put together the best facial cleansers for oily and acne-prone skin. Included are oil-based cleansers, gel-based cleansers and water-based cleansers, there's a face wash for skin type and every budget. Let's get into the 10 best face washes and facial cleansers for oily skin in 2024!
Disclaimer: As an Amazon Associate I earn from qualifying purchases on Amazon and other affiliate programs. This means on some purchases, I make a commission. It doesn't mean you spend more, it simply allows me to keep this blog going!
Fresh products are a favourite by many for the simple reason that they work! This cleanser is a personal favourite! It's a 3-in-1 product that cleanses, removes makeup including mascara and other hard-to-remove makeup, and it soothes the skin at the same time!
It's one of my favorite cleansers because of how gentle it is, yet it still removes everything it touches!
The Soy Face Cleanser has impressive ingredients including Amino acid-rich soy proteins, which help improve the skin's elasticity. It also has cucumber and rose water, both of which are known for their soothing and calming properties.
Lastly, the cleanser contains Borage seed oil which helps to nourish and soften the skin. All of that is really lovely, but ultimately, it's how the cleanser fares that impresses, and the Soy Face Cleanser is a winner at that! It's a super gentle cleanser for the face and eyes, and even with the rose water ingredient, it doesn't irritate the eyes at all.
It cleanses the skin, unclogs pores and removes dirt all without stripping the moisture barrier. It feels comfortable and leaves the skin feeling fresh without it feeling over-cleansed. It's my go-to cleanser at the moment and I'm really enjoying it!
---
CeraVe has some of the most straightforward, uncomplicated skincare products on the market today. They are reliable, and affordable and do their job perfectly without all the fluff that many skincare brands are all about!
The CeraVe Foaming Facial Cleanser is a gentle, non-irritating foaming cleanser. It starts as a clear gel that transforms into foam when it comes into contact with water. It cleanses your skin and helps to remove excess oil without stripping the skin of its essential oils.
This cleanser may not look like an impressive skincare product, but don't judge a book by its cover! Its ingredients are super impressive, with every care taken to look after your skin and reduce the oil.
The ceramides help to repair the natural skin barrier that so often gets damaged. It also contains hyaluronic acid which helps your skin know how much oil to produce as well as helps it get enough moisture.
Aside from all its fabulous ingredients is it also fragrance-free which is a must-have for those with sensitive skin. Overall, it's an amazing cleanser with all the benefits you need for oily skin!
---
Many are under the misconception that oil-based cleansers don't work for oily skin. Well, that couldn't be further from the truth and the Oskia Renaissance Cleansing Gel is proof of that.
Its unique texture of gel to oil works marvellously well on all skin types, including oily and sensitive. The cleanser starts off as a pink balm which when mixed with water, turns into a cream.
It's really hard to sum up this fabulous cleanser in a few short paragraphs because it's that impressive! It removes makeup, dirt and any other impurities without irritating the skin, and without leaving any leftovers! But that's not all it does.
It gently exfoliates the skin without the use of any acids, brightens dull skin and helps to maintain the skin's natural pH level. It's a favourite by many because of its gentle cleansing capabilities alongside how it leaves the skin clean without stripping it!
A small negative is that it contains some fragrance, so I don't recommend it if you have very sensitive skin. Another disadvantage is that it's on the pricier side, however, you only need a small amount at a time so the cleanser lasts a while.
---
For some, oil-based cleansers do the trick, yes, even for those with oily skin (check out the DHC Deep Cleansing Oil), but for others, a water-based cleanser works better. Introducing the Neutrogena Hydro Boost Water Gel Cleanser.
It's another affordable, simple cleanser that does its job without all the fluff! Part of the Hydro-boost collection by Neutrogena, it's infused with hyaluronic acid which locks moisture and hydration into your skin ensuring your skin doesn't dry out over the day. Glycerin is another main ingredient in this cleanser, it improves the skin's natural barrier and also makes the skin softer.
This cleanser works a charm, it removes all makeup and dirt from the day and it's hypoallergenic & non-comedogenic, so it won't clog your pores.
A common misconception about cleansers is that in order for them to be effective, they can't be too gentle on the skin. This couldn't be further from the truth, it's all in the ingredients, not how 'clean' your skin feels after cleansing.
A gentle cleanser with the right ingredients will effectively clean your skin, simply without the harshness that other cleansers have.
The Neutrogena Hydro Boost Water Gel Cleanser is lightweight and not sticky on the skin. It has some fragrance but only a very small amount so unless you have very sensitive skin; it shouldn't be a problem.
The Neutrogena Hydro Boost Water Gel Cleanser leaves your skin deeply cleansed with it feeling softer and if you suffer from redness, you can expect it to be reduced too!
---
La Roche Posay Effaclar Purifying Cleansing Gel is specifically formulated for oily, blemish-prone skin and is suitable for ultra-sensitive, intolerant or allergy-prone skin.
It has been dermatologically tested to make sure even those with the most sensitive skin don't react to it. In fact, it has been recommended by over 90,000 Dermatologists worldwide, so this is a cleanser you can trust!
Formulated with Zinc Pidolate, it helps to cleanse the skin and remove excess oil without affecting the skin's natural barrier. It also has Lipo-Hydroxy Acid which is a gentler form of salicylic acid.
It has exfoliating properties as well as helps the skin remove dead skin cells and give it a smoother texture.
Why is the La Roche Posay Effaclar Purifying Cleansing Gel loved by so many? It's really very simple! The cleanser controls oil, reduces acne, improves the skin's texture, and at the same time is affordable! On top of all that, it is also oil-free, soap-free, paraben-free and alcohol-free!
---
It seems like an oxymoron, but if you have oily skin and you use the wrong skincare products, your skin can feel dry and oily at the same time. I know because I've experienced that lovely phenomenon.
There's a simple solution to avoiding that and it's choosing skincare products that don't strip the skin. Cosrx Low pH Good Morning Gel Cleanser is a fabulous cleanser that cleans the skin without taking the essential oils that the skin needs.
It is a mild and gentle cleanser that has a low pH value and is known for helping remove excess oil in oily skin. It's formulated with BHA which helps to wash away dirt and impurities. Its other main ingredient is tea tree oil, which helps soothe irritated skin.
Cosrx Low pH Good Morning Gel Cleanser is vegan, cruelty-free, paraben-free, and without any artificial fragrance. It has a natural fragrance from the tea-tree oil which shouldn't be a problem for sensitive skin.
If you suffer from acne, breakouts, or just oily and uneven skin, you will love this cleanser! It will transform your skin into smoother skin and a more even skin tone! Oh ye, it's also affordable! Check out the bestselling BHA Blackhead Power Liquid for more fabulousness from Cosrx!
---
On to a more luxurious cleanser, we have the Clarifying Cleanser by Tata Harper. Don't be put off by its price, this cleanser is worth the extra cash! Not only do Tata Harper cleansers cleanse the skin, but they also treat the actual skin concern, which in this case is oil!
The Clarifying Cleanser is a foaming gel cleanser specifically designed for blemish-prone and oily skin. It deep cleans the skin by targeting the impurities to give your skin a deep clean. It leaves the skin with a lovely matte finish, without leaving your skin feeling dry or stripped.
One of the things that people love best in this cleanser is the cooling, refreshing formula. Another thing is that the ingredients are kept minimal with only 12 ingredients used to make this fab cleanser. Did I mention that all of the ingredients are natural?
Some core ingredients within this formula are Prickly Pear Enzymes that provide gentle exfoliation without irritation or over-drying. Wild Crafted Juniper Fruit helps balance oil and sebum without disrupting the natural pH balance for a healthy-looking, matte complexion.
Chlorella helps nourish the skin to soothe redness and calm irritation, plus it gives the formula its signature green colour. Mint Extract provides a cooling sensation and gives the formula its crisp, vibrant scent.
This cleanser has a slightly different way to use compared to the standard way to use a cleanser. Instead of starting off with wet or damp skin, apply the cleanser to dry skin, leave it on for 1-2 minutes and rinse off. This cleanser leaves the skin looking and feeling clean, refreshed and glowing!
---
Another budget no-frill cleanser for you! This gentle, non-stripping cleanser will leave your skin feeling clean and refreshed. It's dermatologist-tested for sensitive skin, and clinically proven to be hypoallergenic and non-comedogenic, you can be sure it won't clog your skin or cause irritations.
You can use this cleanser to treat acne-prone skin and it's safe to use every day because of its gentle formula. It easily removes all makeup and dirt that has accumulated over the day.
One thing to be aware of is that the Cetaphil Facial Cleanser for dry skin has a very similar packaging, so when you purchase it make sure you're buying the correct one. I made this mistake myself and couldn't understand why my skin wasn't reacting well to the cleanser!
---
Micellar water is one of the best ways to cleanse acne-prone skin, as well as skin that is prone to oil. It looks like regular water, but it's infused with ingredients and skincare benefits for your skin.
The reason they are loved so much is that they are much less likely to strip your skin of its essential oils. The way it works is that it traps dirt and impurities with its unique 'micelles' ingredient. These attract dirt like a magnet and lift them off your skin, leaving the rest of your skin alone.
Garnier SkinActive Micellar Foaming Face Wash is safe to use in the morning and evening thanks to its gentle formula. In the morning, simply apply some of the product to a cotton wool pad and gently sweep it over your skin.
In the evening, you can repeat the same process, or if you have stubborn makeup you can use it as a regular cleanser. Apply to wet skin, massage into your face and rinse off!
This cleanser is super-gentle and can be used on your eyes without causing irritation. It will leave you with soft and clean skin! It is also super affordable and is oil-free, fragrance-free and paraben-free.
---
Ideal for those with combination and sensitive skin, this cleanser leaves it feeling more hydrated without it feeling oily. Powerful, yet gentle this face wash gives the skin its ultimate cleanse.
With impressive ingredients to boast about, it's loaded with antioxidants. Formulated with kale, green tea and spinach it's like power food, but, for your face!
The Youth To The People Kale + Green Tea Superfood Face Cleanser has a gel-like texture that helps to prevent build-up in your pores while at the same time ensuring a healthy pH balance.
Kale is high in vitamins C, E and k giving your skin loads of benefits. The spinach gives your skin moisture and helps with cooling it down. Lastly, green tea has anti-inflammatory properties, ideal for those with blemish-prone and acne-prone skin.
Since it is so gentle, you can use it in the morning and evening without it stripping your skin.
---
Skin Care Tips for Oily Skin
The general rule for all skin types is that the more times you wash your face, the drier and more irritated your skin becomes. That's true even for oily skin. I recommend cleansing twice a day, in the morning and evening.
However, if you find that your skin is sensitive and you are suffering from excess redness, I recommend only washing your face in the evening when you're showering. Reducing the number of times you get your face wet, will help to reduce skincare concerns for sensitive skin.
Cleansers are used to remove makeup and all the dirt that's accumulated over the day. Always use warm water to remove water, not too hot and not too cold for the best results for your skin.
Check out my post on the best skincare tips for oily skin that you need to implement into your skincare routine!
Check out some of our other oily skin reviews, we have the best exfoliators for oily, and the best full coverage foundations for oily skin.
Ingredients to look out for in a face wash for oily and acne-prone skin:
Salicylic Acid: This helps to remove excess oil from the skin as well as removes dead skin cells that can cause spots and inflammation.
Glycolic Acid: Loaded with exfoliants and antioxidants, glycolic acid is effective in treating acne and shedding old, dead skin cells as well as improving the production of collagen.
Niacinamide: One of the most effective ingredients in treating oily skin is niacinamide. Part of the vitamin B family, it tightens and minimises large open pores and helps to improve uneven skin tones.
Benzoyl Peroxide: A common ingredient in many cleansers for oily skin. Benzoyl Peroxide treats acne and breakouts by destroying the bad bacteria and helping skin cell turnover.
My Thoughts
Having oily skin can be a challenge, especially when your skin is sensitive too. While all of the cleansers we've included today are the best ones for oily skin, everyone's skin is different.
What works for one person's skin, may not work for another person. No matter how much we understand skin and skincare ingredients, we still don't fully understand and there is a little trial and error that each and every person needs to do.
Before using a product, always do a patch test first to make sure the product works for your skin and does not cause a reaction.
Hollie xx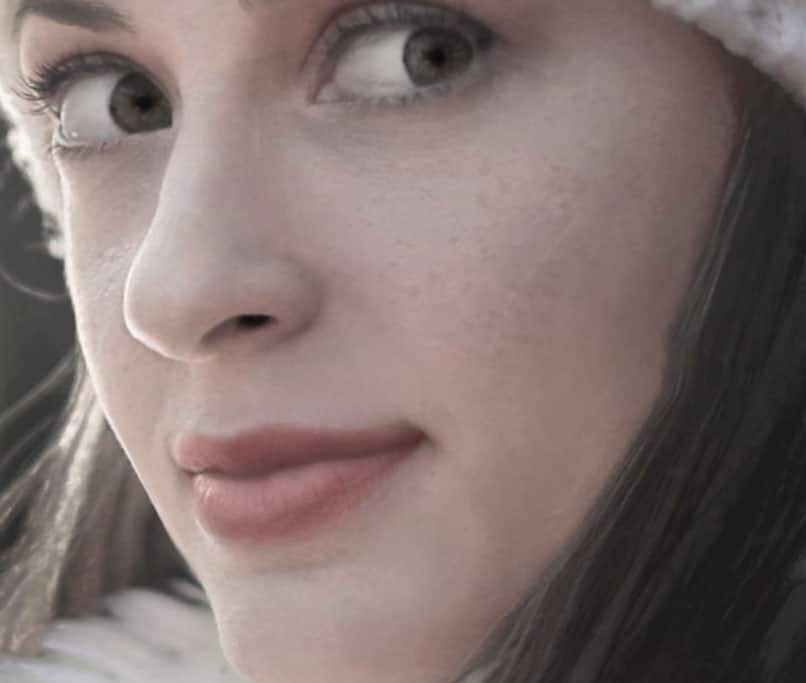 Hi, I'm Hollie, and I own BeautywithHollie.com. I love everything to do with beauty and love sharing my knowledge, advice, and beauty finds! Makeup and beauty are here to enjoy, and Beauty With Hollie is here to take the stress out of it!
---
---
Anastasia Beverly Hills bareMinerals Benefit Cosmetics Bobbi Brown CeraVe Chantecaille Charlotte Tilbury Clarins ColourPop Dermalogica Dior e.l.f. Cosmetics ELEMIS Estée Lauder Fenty Beauty First Aid Beauty Fresh Giorgio Armani Hourglass Jane Iredale L'Oreal Lancome La Roche-Posay Laura Mercier LORAC MAC Makeup Revolution Mario Badescu Maybelline Morphe Nars Natasha Denona Neutrogena NYX Origins Peter Thomas Roth Revlon Sigma Beauty Smashbox Stila Tarte Cosmetics The Ordinary Too Faced Urban Decay YSL
---