All You Need to Know on How To Clear Acne Scars For Good
If you've suffered from acne, then you'll know how frustrating it is when you're finally rid of the acne and you have scars in its place.
Sometimes, the scars and hyperpigmentation can take a lot longer to vanish than the actual acne itself.
Getting smooth skin can seem like a lifetime away, however, with these tips you will be able to clear your acne scars in no time.
How can you effectively fade acne scars?
Well for starters, there are different types of acne scars that we should take note of. If you've tried everything to heal these spots and have not succeeded, you probably have not pinpointed what type of acne scar it is.
Here I've brought you some essential facts and information that will really help with the process of fading and clearing acne scars.
First, try and do a little skin test to know the texture and colour of the scars on your skin.

Step 1: Run your clean fingers along your face
Step 2: Feel the texture of your skin, feel whether the acne scars are raised or not
Step 3: Look closely at the colour of the spots – the colour will tell a lot about what scar or hyperpigmentation it is
Now that you've checked your skin, let's get into what they are and how you can clear these scars.
The term 'acne scars' has become a blanket statement for all types of discolouration, hyperpigmentation and aftermath of pimples. Acne scars basically refer to multiple different marks that acne or pimples leave behind.
Different Types of Acne Scars
There are three main types of acne scars:
Post-Inflammatory Hyperpigmentation (PIH)
Post-Inflammatory Erythema (PIE)
Atrophic Scarring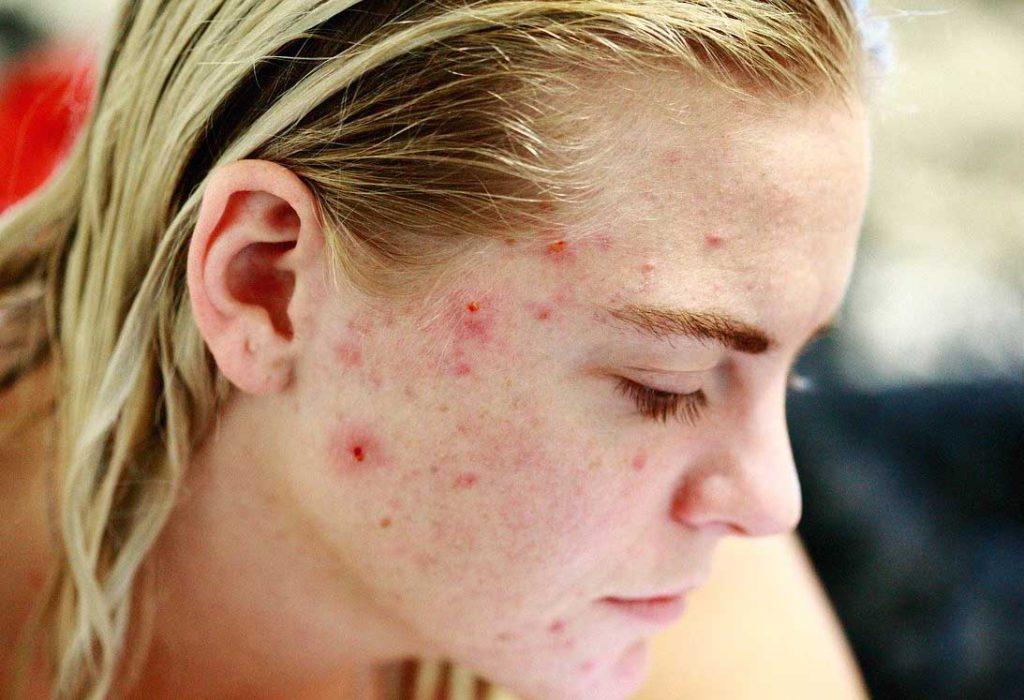 After a breakout, acne scarring and post-inflammatory hyperpigmentation can occur. These two are quite different and have different ways to fade them as well.
What are the definitions of Acne Scars and Post-Inflammatory Hyperpigmentation?
"Acne scars are usually the result of inflamed blemishes caused by skin pores engorged with excess oil, dead skin cells and bacteria." an explanation on acne scars according to the American Society for Dermatologic Surgery or ASDS.
In a wonderful article about Post-Inflammatory Hyperpigmentation or PIH, Angela Palmer on verywellhealth.com explains, "Post-inflammatory hyperpigmentation, or PIH, is the medical term used to describe discoloration of the skin that follows an inflammatory wound. It is the skin's natural response to inflammation."
What makes them different from each other?
Acne Scars, like the Atrophic Scarring, leave much deeper scars. They are a lot more difficult to 100% get rid of. The damage that has caused these scars have scarred the skin on a much deeper level. When there is a loss of tissue, it causes pitted or depressed areas kind of scars while an overgrowth of tissue leaves a raised scar.
With Post-Inflammatory Hyperpigmentation or PIH, it is not true scarring. What it essentially means is that the scars do not damage the follicle of the skin. It is a form of skin pigmentation that responds to injury by producing an increased amount of melanin. In turn, it leaves dark spots on the skin.
PIH scars are flat. They are simply darker spots than your surrounding skin, they range from pink to red, purple, brown, or black colours.
Post-Inflammatory Hyperpigmentation (PIH)
Post-Inflammatory Hyperpigmentation or PIH is any black or brown scars on the skin. These spots are caused by the overproduction of melanin. PIH is the most common hyperpigmentation concern when it comes to acne scarring, and that's good news for you because these scars are easier to clear.
When your skin gets pimples, it's the sun exposure and even ageing that triggers the PIH to produce more melanin that leads to flat brownish scars.
How to treat Post-Inflammatory Hyperpigmentation (PIH)?
The best way to fade PIH is to use skincare products that will speed up the skin renewal process. When choosing products, the recommended and effective ingredients to fade this type of scars are:
Alpha Hydroxy Acid (AHAs)
Alpha Hydroxy Acid or AHA is an exfoliating acid that helps with the removal of dead skin. It increases cell turnover, which effectively removes the layer of dead skin to reveal healthier plump skin.
Mandelic Acid, Glycolic Acid and Lactic Acid are AHAs that you should look out for when choosing the right products to fade acne scars.
Niacinamide helps to brighten and reduce hyperpigmentation. It contains antioxidants that improve the skin's tone and texture. This ingredient also helps to increase the collagen production that the skin needs to rejuvenate. Not only that it gives ample hydration that will help to reduce hyperpigmentation as well.
Retinoids are another effective ingredient that will increase cell turnover. It helps the skin to shed the layer with the discolouration and unveil smoother skin. With that, it also helps fight hyperpigmentation as well as increase collagen production.
Vitamin C is a skin brightening ingredient that helps with the process of fading acne. It also helps to prevent enzymes that produce melanin pigments from causing darker spots in the skin. Plus, it blocks the abnormal pigment production to prevent dark spots further.
For a more natural approach, you can use items that most of you will already have in your home pantry.
Natural Remedies:
Apple Cider Vinegar has multiple benefits of detoxing as well as fighting bacteria. It contains citric and lactic acid that kills acne and prevent it from inflammation. Apple Cider vinegar's astringent properties help to restore the skin's natural colour and smooth out the skin's texture.
When applying it, take note that you don't directly apply apple cider vinegar directly on your face because it is strong and might cause burns. Make sure to dilute ½ cup of apple cider vinegar to ½ cup of water, then use a cotton swab to apply it onto your face like a toner! For sensitive skin types, it is best to mix in more water.
Lemons are a well-known source of Vitamin C. They also contain alpha-hydroxy acid and natural antibacterial properties which makes lemons very useful for acne treatment.
The citric acid in lemon is highly effective to lighten hyperpigmentation. Mix the same amount of lemon juice into water and apply to your acne marks. Leave on for about 15-20 minutes then rinse off with warm water.
Aloe Vera is another natural scar remedy that helps to repair damaged skin.
If you have an aloe vera plant at home, simply cut off the leaf and scoop out the gel in it. Place the gel in the bowl, then apply it to your face. Gently massage it onto the acne mark. You can do this 3-4 times daily!
If you want to amp up it a little, you can put drops of tea tree oil into the gel and massage it on the acne marks.
Post-Inflammatory Erythema (PIE)
Post-Inflammatory Erythema or PIE is red or purple-ish marks that are caused by acne scars. The redness is caused by the dilation done to the capillaries near the surface of the skin.
When there is trauma to the skin, the body will increase blood flow to the inflamed acne, the red marks are the result of the broken capillaries.
The leading causes of PIE are inflamed acne, sunburns and over-exfoliation. When you squeeze and pick pimples, it will cause more trauma and inflammation to your acne. I know how tempting it is to squeeze pimples, but in reality, you're doing more for your skin if you don't!
Atrophic Scarring
Atrophic scarring refers to deep scars that are caused by broken skin tissues. When there is not enough collagen in your skin, acne scars won't be able to be repaired quickly enough to fix the damaged tissues.
The Types of Atrophic Scarring
Ice Pick Scar – triangular dent
Rolling Scar – bumpy or round dent
Boxed scar – a 'box-like' dent or square dent
How To Treat Post-Inflammatory Erythema (PIE) and Atrophic Scarring?
These types of scars require laser or microdermabrasion treatments. It is best to visit a dermatologist to determine the best treatment for you. Here are some treatments that you can do to help fade Post-Inflammatory Erythema (PIE) and Atrophic Scarring.
Chemical Peel is the most common method, especially for Atrophic Scarring. Applying chemicals on the surface of the skin, it will destroy the damaged layer of the skin. This then causes your skin to peel, which will reveal a fresh and healthy layer of skin.
The new layer decreases the appearance of atrophic scars. Be aware that chemical peels take a few days/weeks to really show drastic improvement. Sometimes, your skin needs time to heal from it.
There is a range of chemicals used in this treatment – for mild chemicals you have glycolic acid while for a much deeper peel, they use phenol.
Laser Resurfacing helps to stimulate new skin tissue and collagen, which then improves the tone and texture of the skin. There are multiple laser treatments such as vascular lasers which have 'selective thermolysis' that will destroy blood vessels in the dermis layer. Pulsed-Dye Laser (PDL) and Potassium Titanyl Phosphate (KTP) Laser, which uses laser heat to improve skin's texture and collagen.
Subcision is another surgical procedure that is best for treating rolling atrophic scars. Often, treatments like micro-needling and chemical peels are combined with subcision.
This method, it loosens the area around the indented scar, which then creates a new wound that can heal properly.
Micro-needling or skin-needling therapy involves rolling a group of needles over your skin in different directions. These needles are used to puncture your skin which causes new collagen to form.
Micro-needling therapy will help a healthier layer of skin to grow and it will increase collagen.
Talk to your dermatologist before trying any of these methods.
Prevention
Treat Acne As Soon As Possible
When your acne starts to form, get it under control as soon as possible. You can immediately use over-the-counter acne treatments. Treating it quickly you will help to keep the breakouts to a minimum as well as prevent the acne from developing more severely.
Stop Picking Your Pimples!
I know it can be really tempting to just squeeze the ugly red dots on your face. But it will do more damage than good. When you press or squeeze your pimples, it can cause infections and further spread acne. Basically, you don't gain anything, you only increase the chances of your acne getting worse!
Applying sunscreen every day is crucial and this is something that I often talk about. Not only will it benefit your skin in the long run, but it will also help to prevent your acne scars from getting darker further. Ultimately with sunscreen, you're protecting your skin from hyperpigmentation, discolouration and melanin production.
My Thoughts
I hope you have a better understanding of your skin and how to remedy it. It's important to remember that you need to be patient when it comes to clearing your acne.
You may not see results right away, but with the right products and preventative measures, your skin will slowly get back to its former glory.
If you do have severe acne scarring, it is best to go to a dermatologist to get it checked to know the right and best procedures for it.
The most important thing you need to know before clearing your scars is to identify the scars that you have. This way, it will help you understand what you are fixing and it will be easier to find effective ways to treat it.
Prevention is better than cure. So once acne starts to appear, make sure to treat it right away!
Hollie xx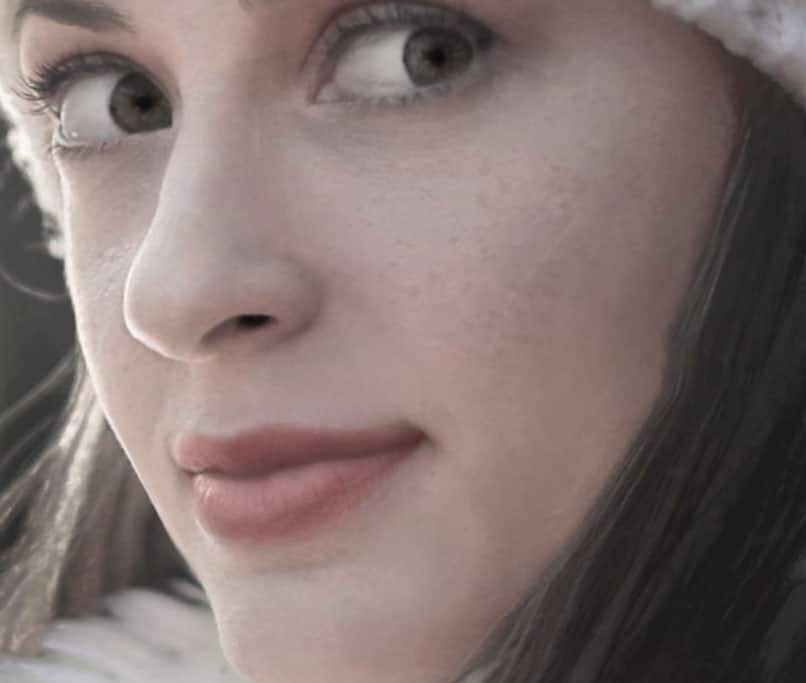 Hi, I'm Hollie, and I own BeautywithHollie.com. I love everything to do with beauty and love sharing my knowledge, advice, and beauty finds! Makeup and beauty are here to enjoy, and Beauty With Hollie is here to take the stress out of it!
---
---
Anastasia Beverly Hills bareMinerals Benefit Cosmetics Bobbi Brown CeraVe Chantecaille Charlotte Tilbury Clarins ColourPop Dermalogica Dior Dyson e.l.f. Cosmetics ELEMIS Estée Lauder Fenty Beauty First Aid Beauty Fresh Giorgio Armani Hourglass Jane Iredale L'Oreal Lancome La Roche-Posay Laura Mercier LORAC MAC Makeup Revolution Maybelline Morphe Nars Natasha Denona Neutrogena NYX Origins Peter Thomas Roth Revlon Sigma Beauty Smashbox Stila Tarte Cosmetics The Ordinary Too Faced Urban Decay YSL
---