The Different Types Of Foundation In Makeup And How To Choose The One For You
Welcome to the world of base makeup, where the foundation reigns supreme. Whether you opt for a lightweight tinted moisturizer or a high-coverage foundation, they all fall under the foundation category.
As a makeup enthusiast myself, I vividly recall the confusion I experienced when confronted with the myriad types of foundations. Determining the ideal foundation for your skin type, navigating through the options, and selecting the one with optimal staying power can be overwhelming.
But fear not! In this comprehensive guide, I will unravel the mysteries of each foundation type, providing detailed explanations and answering all your burning questions like- Which foundation is best for which skin type? How to choose between all the different types of foundations? Which has the best-staying power? Get ready to discover the perfect foundation match that will enhance your beauty and leave you feeling confident and flawless.
Liquid Foundation
Liquid foundation is a pigmented liquid, most often water-based. It comes in all types of finishes as well as all coverages and is the most widely used foundation with the most choice available. From drugstore foundations to luxury ones, there's a foundation for everyone.
Liquid foundation is a beginner-friendly type of foundation, known for its effortless application and seamless bendability. It can be applied with a brush, beauty blender, or even your fingertips, making it highly versatile. This makes it an ideal choice for those new to makeup, as it is difficult to go wrong with its application.
What are the benefits of a liquid foundation?
Liquid foundation is great for evening out your skin tone and ideal for getting a flawless finish. It fills in open pores, covers lines and wrinkles without settling in them and is buildable. It's also the best type of foundation for full coverage and long-lasting makeup.
What skin type is liquid foundation best for?
Nowadays with so many amazing foundation formulas, every skin type can benefit from every foundation. However, that being said, those with dry skin can benefit a lot from a liquid foundation which usually has a non-drying, hydrating formula.
Pros and Cons of Liquid Foundation
Pros
Easy to apply
Buildable
Non-drying
Great choice of shades
Best for long-lasting
Best for full-coverage
Cons
Can look shiny
If applied wrong can look cakey
Can oxidize
Powder Foundation
Powder foundation comes in two formulas, pressed powder and loose powder. The pressed powder has a more dense coverage, whereas the loose powder is more lightweight.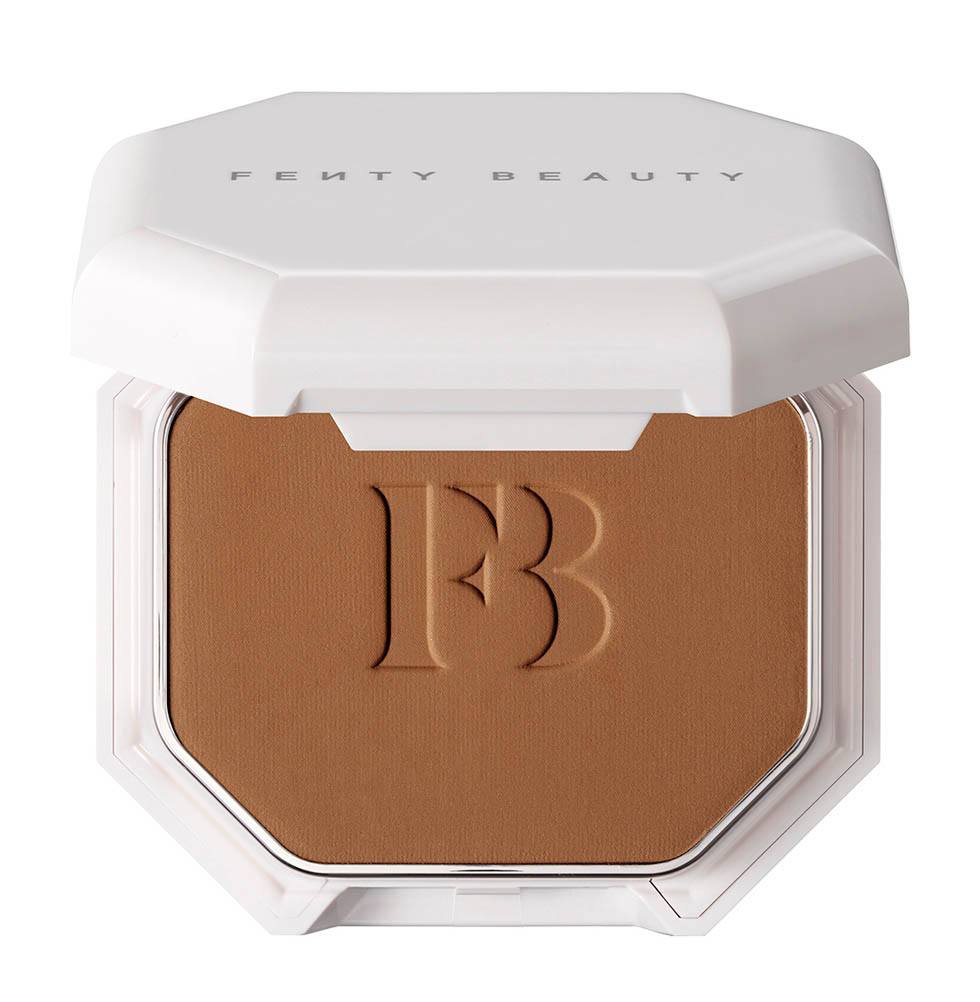 Powder foundation is easy to blend into the skin, but you need to use the correct tools. Use a kabuki brush or beauty blender for seamless and smooth application.
What are the benefits of powder foundation?
The benefit of powder foundation is that it doesn't get oily, shiny or oxidize over the day. The disadvantages of a liquid foundation are the advantages of a powder foundation. While it's most commonly recommended for those with oily skin, powder foundation can be suitable for normal to dry skin, provided you use a hydrating moisturizer before.
What skin type is powder foundation best for?
Powder foundation is best for oily and acne-prone skin. It's also great for the heat, if you're prone to sweating in the summer, you'll love a powder foundation to keep your skin oil-free throughout the day.
Pros and Cons of Powder Foundation
Pros
Absorbs excess oil
Unlikely to clog pores
Ideal for the summer
Good for a matte finish
Blurring effects
Buildable
Cons
Can be hard to apply
Can look patchy
Often poor range of shades
May not cover bad acne or scars properly
Cream Foundation
Cream foundation is a type of foundation in makeup that has a creamy consistency and texture. It is formulated with a higher oil content compared to other types of foundation, giving it a thicker and more emollient texture.
What are the benefits of cream foundation?
Cream foundation is the perfect marriage of liquid and powder foundations. It combines some of the qualities of both making it a very popular foundation choice.
The cream foundation has a natural finish that's easy to apply and blend, similar to a liquid foundation. It's similar to a powder foundation in the way that it's got a denser texture and is layerable and buildable. Cream foundations come in both matte and satin finishes.
What skin type is mineral foundation best for?
Since cream foundations are usually oil-based, they are often recommended for dry, sensitive and mature skin types who want medium to full coverage. Cream foundation stops the skin from drying out and giving a patchy finish. The CoverGirl + Olay Simply Ageless Foundation is a great cream foundation, which features in my review the best foundations for aging skin.
Pros and Cons of Cream Foundation
Pros
Moisturizing & hydrating
Buildable
Smooth finish
Long-lasting
Good for a dewy finish
Cons
Can look too heavy if applied incorrectly
Too oily for oily and acne-prone skin
Stick Foundation
Stick foundations are essentially the same as cream foundations, just in a stick format. What I love about a stick foundation is how easy it is to apply.
What are the benefits of a stick foundation?
The main benefit of a stick foundation is that it's so easy and effortless to use. Ideal for travelling with, or even keeping in your purse for a quick touch-up when you're out and about.
What skin type is stick foundation best for?
Since the formula of a stick foundation is the same as a cream foundation, stick foundations are also ideal for dry and aging skin. This is mainly due to the rich and creamy formula that doesn't dry out the skin. Just be aware when using a stick foundation that a lot more product applies to the skin with a stick than when using a cream foundation in a tub. Make sure to blend, blend and blend. A stick foundation is a perfect foundation for getting full coverage for dry, aging and mature skin.
Pros and Cons of Stick Foundation
Pros
Easy to apply
Smooth application
Can double as a concealer
Highly pigmented
Cons
Pricey for the amount you get
Sometimes applies too thick
Cushion Foundation
Cushion foundation is a lesser-known type of foundation, and to be honest, there isn't a huge choice of them on the market. Originally only available on the Korean market, there are becoming more available in the West.
Cushion foundation is pretty much the same as liquid foundation, only in more convenient packaging. The foundation is hidden under a cushion, using a sponge you press down on the cushion to get the foundation.
What makes cushion foundation really popular is that it's mess-free and is easier to carry around. That being said the coverage is more sheer to medium coverage than full coverage. Don't expect the full coverage from a cushion foundation that a liquid foundation gives you.
What are the benefits of a cushion foundation?
Aside from cushion foundations being more portable, you're also less likely to waste any product with a cushion and it looks more natural on the skin. Easy to apply, easy to blend, it's easy to see why its popularity is on the rise!
What skin type is cushion foundation best for?
All skin types can benefit from a cushion foundation, especially dry and aging skin because the soft texture doesn't dry out the skin.
Pros and Cons of Cushion Foundation
Pros
Absorbs excess oil
Unlikely to clog pores
Travel-friendly
Creamy texture
Blendable
Mess-free
Cons
Not high coverage
Is often pricier than other foundations
Mineral Foundation
Mineral foundation is one of the most confusing foundation types out there. Loose powder foundation is often mistaken for mineral foundation, but actually, they're 2 different types of foundation.
Mineral foundation is always lightweight with finely ground powders. One of the most well-known mineral foundations is the BareMinerals Original SPF 15 Powder Foundation.
What are the benefits of mineral foundation?
Mineral foundations are loaded with skincare ingredients and benefits as well as SPF. Lightweight and comfortable to wear, they give the skin a flawless finish.
What skin type is mineral foundation best for?
Mineral foundations usually have skincare ingredients, making them the ideal choice for sensitive and problematic skin. There are mineral foundations that help mattify the skin making them perfect for oily skin, and there are mineral foundations that help give brighten the skin giving it an extra glow, perfect for aging and mature skin.
Pros and Cons of Mineral Foundation
Pros
Never cakes
Comfortable
Skincare benefits
Made with SPF
Non-irritating
Tinted Moisturizer
Tinted moisturizers are one of my favorite types of face coverage because although it's not really a foundation, it fits into the foundation category. With the no-makeup-makeup look all the rage at the moment, a tinted moisturizer is the perfect way to get that look.
But what exactly is a tinted moisturizer? A tinted moisturizer is exactly as it sounds. It's a moisturizer that has pigment in it, it moisturizes your skin with the added benefit of beautiful coverage. Easy to apply, you can use a beauty blender, brush or my favorite way- your fingers!
Tinted moisturizers are usually sheer to medium coverage with a very natural-looking finish. That being said, you can get hybrid liquid foundations that have moisturizing ingredients that give fuller coverage, like the ColourPop Pretty Fresh Foundation.
What are the benefits of tinted moisturizer?
The benefit of tinted moisturizer is that you get coverage and moisturized skin in one product. It gives natural-looking coverage with skincare benefits.
What skin type is tinted moisturizer best for?
A tinted moisturizer is best for aging, mature and dry skin. Due to its skincare benefits, it gives a second-skin finish and doesn't settle into lines and wrinkles or cause dryness. However, it can work for all skin types because everyone needs moisturized skin.
Pros and Cons of Tinted Moisturizer
Pros
Has skincare ingredients
Natural finish
Doesn't dry out the skin
Moisturizing
Cons
Doesn't give full coverage
CC Cream
CC cream stands for color correcting or complexion corrector. It neutralizes imperfections by using the opposite color in the color wheel. Instead of you using color-correcting makeup like concealer and foundation, a CC cream does it all for you. Use a beauty blender or brush to apply your CC cream.
What are the benefits of CC cream?
A CC cream improves dull skin and helps to even out the skin tone. It helps give the skin a flawless base to apply your makeup on. CC cream is usually more lightweight in texture compared to traditional foundations making them more comfortable to wear.
What skin type is CC cream best for?
Suitable for all skin types, CC creams are best for those with imperfections like hyperpigmentation, redness and dark circles. However, CC creams are usually oil-based which isn't ideal for oily-prone skin.
Pros and Cons of CC Cream
Pros
Color corrects
Skincare ingredients
Multi-purpose makeup
Usually contains SPF
Cons
Not usually full coverage
Limited shade ranges
BB Cream
BB cream stands for beauty balm or blemish balm. It's kind of similar to a tinted moisturizer, only does more than just moisturizing. It's a 3 in 1 product that acts as a primer, moisturizer and foundation.
What are the benefits of BB cream?
The benefit of a BB cream is that you get an all-in-1 product for 3 tasks! Ideal for those who are always in a rush, as well as those who prefer quick makeup routines. Easily confused with a CC cream, a BB cream is lighter in texture and provides more skincare benefits as opposed to the color correcting of a CC cream.
What skin type is BB cream best for?
BB cream is most suitable for dry, normal, mature and combination skin. Those with oily skin may find that a foundation with oil control and a more mattifying base will better suit their needs.
Pros and Cons of BB Cream
Pros
Lightweight coverage
Multi-tasking product
Skincare benefits
Usually contains SPF
Natural finish
Cons
Not full-coverage
Limited shade range
Limited oil control
Other Factors To Consider Before Choosing Your Foundation
Now that we've covered all the different types of foundation and face coverage, you should have a better understanding of what type of base makeup you want. However, there are a few more factors to consider.
Coverage
Within each foundation type, you can get different levels of coverage. Depending on your skin type and needs will determine which type of coverage you should get.
For a no-makeup-makeup look, look for a base with sheer to medium coverage. For long-lasting makeup, you should opt for medium to full coverage. Another factor to think about is your skin type. Aging and mature skin generally look better with lighter coverage, whereas oily skin may do better with fuller coverage.
Finish
The finish of your foundation is another really important factor to consider before buying a foundation. Do you like your makeup matte, dewy, satin or natural?
Longevity
Lastly, you need to think about how long you want your base makeup to last for. If you have a long day out you may want a longwearing foundation, on the other hand for day to day wear, you may not need that.
My Thoughts On the Different Types of Foundations
Whether you're new to makeup or not, base makeup can be confusing. There are so many different types of foundations and base coverages available it can make your head spin!
I hope this clarifies some of the confusion surrounding foundation categories in base makeup. It's important to note that not all base makeup products fit neatly into a specific foundation category. There is often overlap, for example- between powder foundations and setting powders, tinted moisturizers, and BB and CC creams. The beauty industry offers numerous hybrid foundations, like the Kosas Revealer Skin-Improving Foundation.
Gaining a solid understanding of the main foundation types and their functions will help minimize confusion and make informed choices.
Hollie xx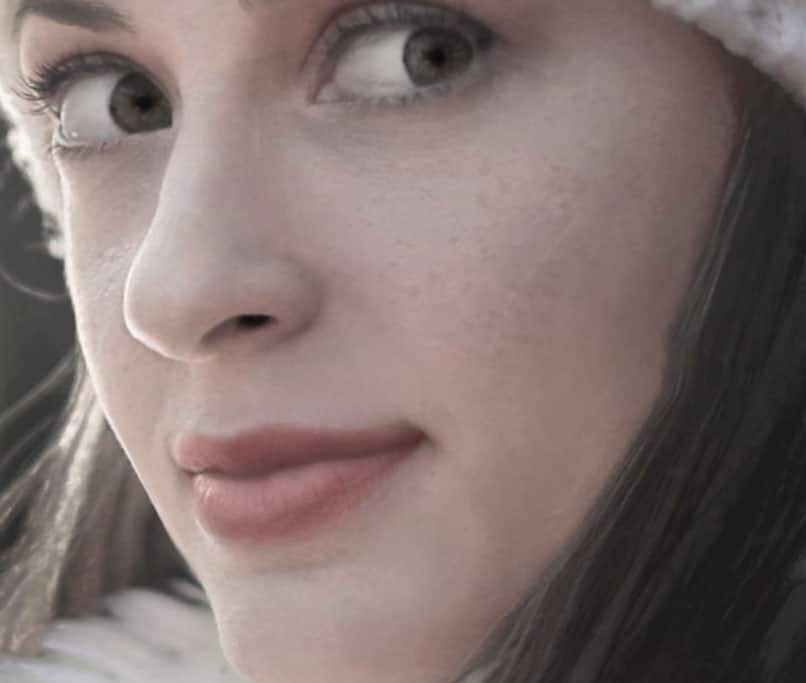 Hi, I'm Hollie, and I own BeautywithHollie.com. I love everything to do with beauty and love sharing my knowledge, advice, and beauty finds! Makeup and beauty are here to enjoy, and Beauty With Hollie is here to take the stress out of it!
---
---
Anastasia Beverly Hills bareMinerals Benefit Cosmetics Bobbi Brown CeraVe Chantecaille Charlotte Tilbury Clarins ColourPop Dermalogica Dior Dyson e.l.f. Cosmetics ELEMIS Estée Lauder Fenty Beauty First Aid Beauty Fresh Giorgio Armani Hourglass Jane Iredale L'Oreal Lancome La Roche-Posay Laura Mercier LORAC MAC Makeup Revolution Maybelline Morphe Nars Natasha Denona Neutrogena NYX Origins Peter Thomas Roth Revlon Sigma Beauty Smashbox Stila Tarte Cosmetics The Ordinary Too Faced Urban Decay YSL