The Ultimate Guide to Different Types of Eyeshadows and Their Gorgeous Finishes
Like all makeup products, the choice of eyeshadows is endless. With so many types of eyeshadows as well as all the different finishes, knowing what to buy can be confusing.
I have always been a fan of eyeshadow, it's a really fun and creative way to add color and character to your face. Choosing the right eyeshadow doesn't need to be hard or complicated.
That's why I've put together this guide on all the different eyeshadow types, and the different types of eyeshadow finishes. Choosing the right eyeshadow for you and your skin will be easy!
Compact Powder Eyeshadow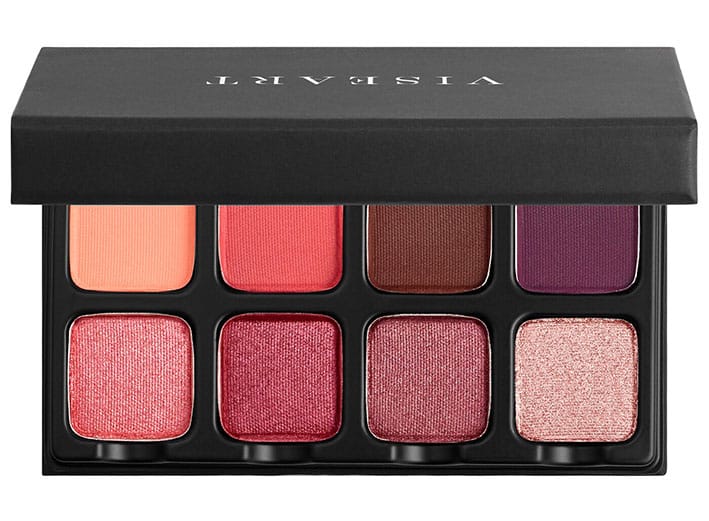 The most common type of eyeshadow is compact powder. Looking back at history, it was probably also the first. The first recordings of eyeshadow are from the ancient Egyptians, who made kohl as well as colored eyeshadow from rocks and minerals.
Powder eyeshadow has come a long way since then. Available in endless shades, from neutral to smokey and pastel to bright. You can buy them individually or in a palette. Powder eyeshadows are my personal favorite because there's so much choice, and I simply love a gorgeous eyeshadow palette!
Pros and Cons of Powder Eyeshadow
Pros
Easy to apply & blend
Endless color options
Buildable
Longlasting
Cons
There's often fallout
Can be drying on the skin
Who is a power for?
Compact powder eyeshadow is ideal for anyone and everyone but, it's particularly great for beginners to eyeshadow because of how easy it is to use. Since powder eyeshadows are so versatile, there are loads available for sensitive eyes too.
Loose Powder Eyeshadow
Loose powder eyeshadow is the same as powder eyeshadow, only not pressed, resulting in a loose, finely milled powder consistency. Available in a wide range of shades and finishes, including matte, shimmer, satin, metallic, and glitter. They are most loved for their dazzling capabilities.
Use a small blending brush to apply the loose powder. Dip the brush in and tap off the excess to control how much you apply. For an even more intense pigmentation, wet your brush slightly before using it, or spray it with setting spray.
Loose glitter eyeshadow also falls under the loose powder category, but it needs to be applied slightly differently. Since the texture is loose, you can't apply it straight to the eyes, you need to apply eye primer first so that the glitter has something to stick to.
Pros and Cons of Loose Powder Eyeshadow
Pros
Intense pigmentation
Easy to blend
Customizable application
Range of finishes
Cons
Fallout is common when applying
Messy packaging
Requires practice
Who is a loose powder for?
One of the biggest drawbacks of loose powder eyeshadow is that it's messy to apply and takes time and skill to perfect your technique. While it's not hard to master, it requires patience and time! Loose powder eyeshadow is for those who love intense pigmentation and love being creative.
Pro tip: Always apply your loose eyeshadow before your base makeup so you can clean up the fallout without ruining the rest of your makeup. Get more eyeshadow tips here.
Cream Eyeshadow
The second most common type of eyeshadow after powder is cream eyeshadow. It comes in a variety of packaging including pots, sticks, tubes and pencils. With a creamy texture, it's easy to apply and easy to blend. Use your fingers or a brush to get a fabulous eye look. The color is often richer and less dull than powder eyeshadows. Also, cream eyeshadows are often made from hydrating ingredients.
Pros and Cons of Cream Eyeshadow
Pros
Non-drying
Smooth and blendable
Long-wearing
Quick and easy to apply
No fallout
Cons
Limited precision
Prone to creasing
It can be hard to build up
Who is a cream for?
Cream eyeshadow is best for those with dry skin. Unlike powder eyeshadows, cream ones don't dry out the eyelids or cause itchiness. Cream eyeshadow is also ideal for aging and mature skin because it doesn't settle into lines and wrinkles, creating a smoother more seamless finish.
Liquid Eyeshadow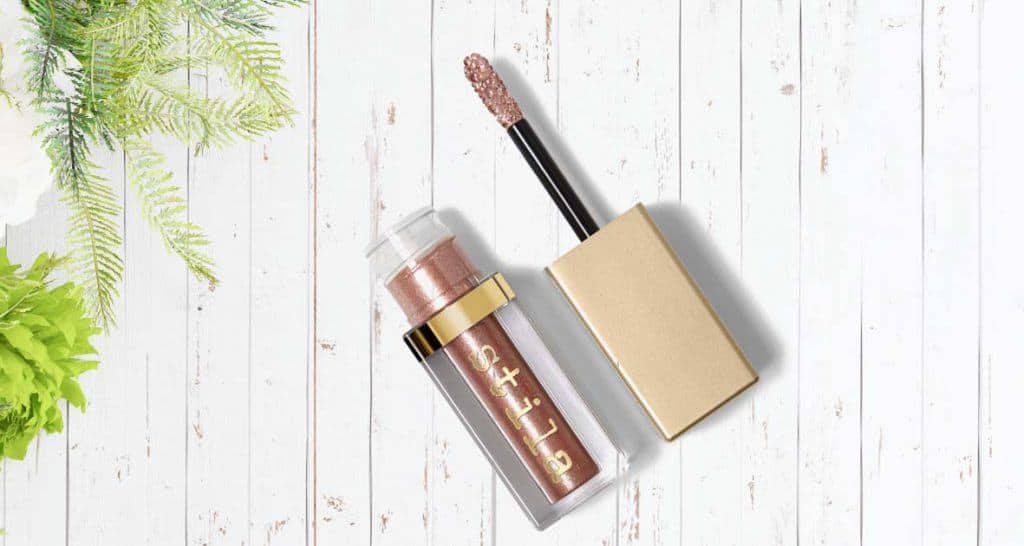 Liquid eyeshadow has the ideal balance of cream and powder when it comes to texture. It isn't as thick as a cream eyeshadow, yet is smoother and easy to apply than powder eyeshadow. Apply it with the doe-foot applicator that it comes with and blend it out with your fingers or brush.
One of my favorite liquid eyeshadows is the Stila Magnificent Metals. They're intensely pigmented, easy to use and have stunning shades!
Pros and Cons of Liquid Eyeshadow
Pros
Non-drying
Blends easily
No fallout
Dries quickly
Cons
Liquid can be hard to control
Prone to smudging and creasing
Who is liquid for?
Liquid eyeshadow is similar to cream eyeshadow in the way that it's ideal for dry and mature skin since it doesn't dry out the skin, nor does it settle into lines or make them appear larger. That being said, liquid eyeshadow isn't really suitable for oily eyelids as it makes them oilier.
Stick Eyeshadow
Stick eyeshadow is similar to cream eyeshadow in texture, although not quite the same. Eyeshadow sticks are often made from wax-based formulas giving them the stick shape and a less creamy consistency than cream shadows. But that's not all the wax-based formula does, it also helps the eyeshadows stick to the eyes making them less prone to creasing than cream eyeshadows.
Easy to apply, swipe it on the eyes and blend it with a brush or fingers. Eyeshadows sticks are extremely convenient to apply and perfect for keeping in your purse for a quick touch-up.
Pros and Cons of Stick Eyeshadow
Pros
Easy to apply
Convenient
Ideal for travelling
Buildable
Mess-free
Longlasting
Cons
Limited shade range
Not as easy to blend as other eyeshadows
Not good for detailed looks
Who is stick shadow for?
Eyeshadow sticks are perfect for anyone who likes quick and convenient makeup. It's one of the easiest types of eyeshadow to apply, it's mess-free and hard to get wrong. They're perfect for beginners to make-up as well as makeup pros. Oily skin may find the stick formula too creamy for them.
Gel Eyeshadow
Gel eyeshadow isn't so well known, for the main reason that the choice available is very limited. Another reason is that some gel eyeshadows are called liquids, probably because they are better known! Most gel eyeshadows come in a shimmer or glitter finish.
Gel eyeshadow has a thicker consistency than liquid eyeshadow, but thinner than cream eyeshadow. The gel formula is lightweight and cool on the lids. It blends more like a liquid, is easy to use and has amazing staying powers. Apply with your fingers or brush.
Pros and Cons of Gel Eyeshadow
Pros
Easy to apply
Rich color payoff
Can be used as eyeliner
Longlasting
Dry quickly
Usually oil-free
Cons
Limited shade range
Can take time to get the hang of
Who is gel for?
Gel eyeshadow is a great choice for those with oily eyelids who want more of a creamy consistency. The creamy texture adheres to the skin, making it more resistant to the natural oils on the eyelids. Gel also works incredibly well for combination skin.
Baked Eyeshadow
Baked eyeshadow is exactly as it sounds, it's baked. The reason it gets baked is because it's made with oils and other liquids to create a paste. Baking gives it a powder texture, giving you the benefits of power and cream in one.
Baked eyeshadows usually have a unique dome shape which is the baked trademark look. While it applies smoother than the traditional powders, it's also less pigmented. Apply it wet for a more intense look.
Pros and Cons of Baked Eyeshadow
Pros
Can be applied wet or dry
Easy to apply and blend
Versatile
Soft and smooth texture
Cons
Fragile texture
Outer layer is often hard
Can be more work when using wet
Who is baked shadow for?
Using baked eyeshadow dry is ideal for beginners. Its biggest selling point is how smoothly and easily it blends, all without the shades being overpowering. Using it wet can be a bit trickier so I don't recommend it for those just starting out.
The Different Types of Finishes
Matte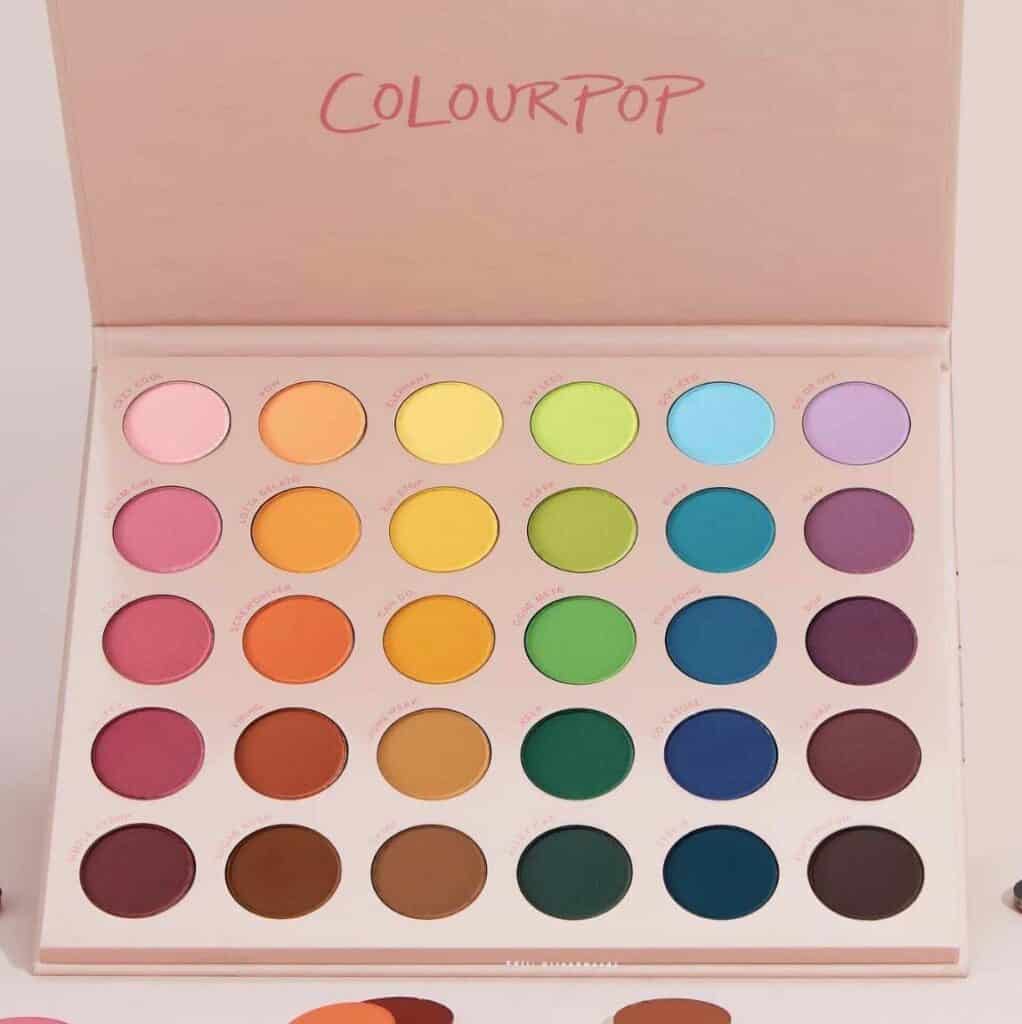 Almost every makeup look starts with a matte base which is a flat, non-shimmering shade. Most eyeshadow palettes come with at least one or two matte shades because they are a staple. You can also get entire palettes of only matte shades, like the ColourPop Matte About Hue. Matte finishes are usually highly pigmented and come in all shades. Due to their lack of shimmer and glitter pigments, mattes are easy and soft to blend.
Satin
If you want a bit of shimmer while still keeping your makeup sophisticated, a satin finish is what you need! The finish is in between a matte and shimmer, giving your eyes a radiant, luminous glow.
Shimmer
If you're looking for more shimmer than a satin finish gives, the next level up is shimmer eyeshadows. They contain fine, light-reflecting particles that are easy to blend giving your eyes a luminous, shimmery effect. A gorgeous palette full of stunning shimmers is the Natasha Denona Bronze Eyeshadow Palette.
Glitter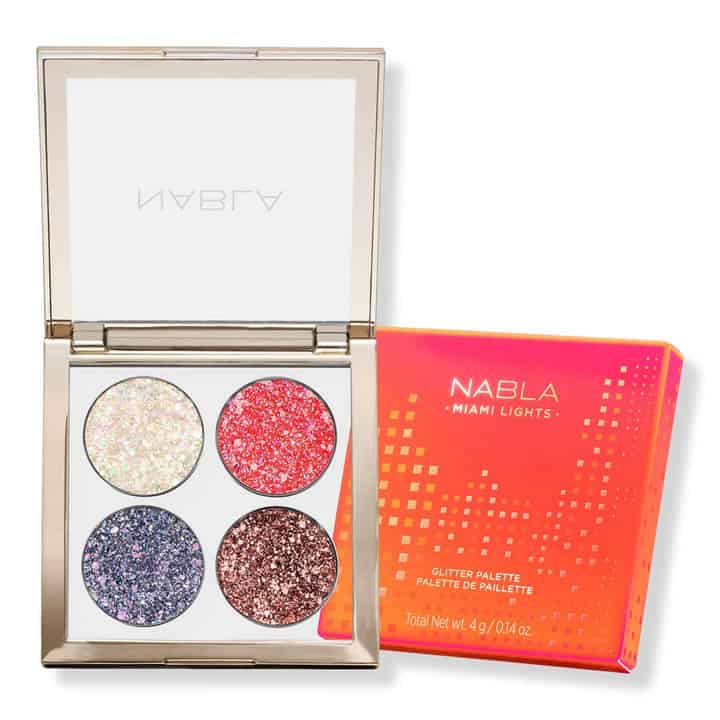 A glitter finish is one step up from shimmers. They contain larger, more prominent glitter particles, creating a bold and dazzling effect on the eyelids. Glitter eyeshadow comes in a range of textures from finer ones to chunkier ones. The chunkier the texture, the harder they are to apply but, you get more sparkle and shine too. One thing to be aware of is that there is often more fallout with glitters, so use a primer or glitter glue to prevent it.
Metallic
A metallic finish is another high-shine, sparkly finish, but, it's different to glitters and shimmers because it's designed to mimic the appearance of metals, such as gold, silver, bronze, or copper. Metallic shades are usually creamy and easy to apply with fine, highly reflective particles. Get luxury to affordable metallic finishes with these eyeshadow dupes.
My Thoughts
Eyeshadows have come a long way in the last decade. With so many types and finishes, there's something for everyone. And there's something for every budget too, including amazing cheap palettes!
Hollie xx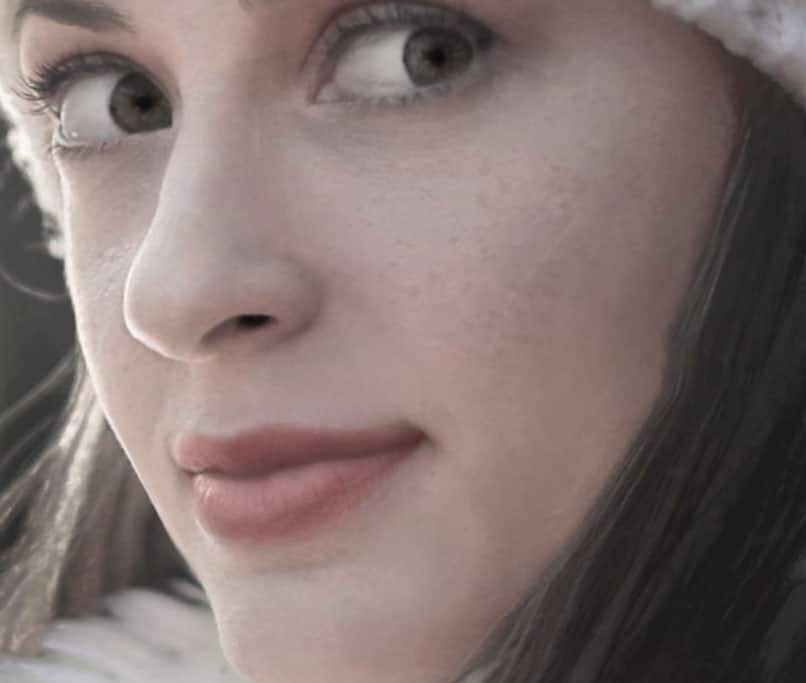 Hi, I'm Hollie, and I own BeautywithHollie.com. I love everything to do with beauty and love sharing my knowledge, advice, and beauty finds! Makeup and beauty are here to enjoy, and Beauty With Hollie is here to take the stress out of it!
---
---
Anastasia Beverly Hills bareMinerals Benefit Cosmetics Bobbi Brown CeraVe Chantecaille Charlotte Tilbury Clarins ColourPop Dermalogica Dior Dyson e.l.f. Cosmetics ELEMIS Estée Lauder Fenty Beauty First Aid Beauty Fresh Giorgio Armani Hourglass Jane Iredale L'Oreal Lancome La Roche-Posay Laura Mercier LORAC MAC Makeup Revolution Maybelline Morphe Nars Natasha Denona Neutrogena NYX Origins Peter Thomas Roth Revlon Sigma Beauty Smashbox Stila Tarte Cosmetics The Ordinary Too Faced Urban Decay YSL
---