Natasha Denona Bronze Eyeshadow Palette Review- Is it worth the price?!
Natasha Denona is back with a new palette release, and if you love quality beautiful eyeshadow palettes that have neutral shades, then the Natasha Denona Bronze Palette is made for you!
Natasha Denona eyeshadows palettes are known for their exceptional quality and you'll see that the Bronze Palette is no exception!
Disclaimer: This article contains affiliate links. If you purchase using these links, you don't pay more, I simply earn a small commission!
Is it worth the price?
Before I get started on the Natasha Denona Bronze Eyeshadow Palette review, let me do a little explaining. Do you know how some eyeshadow palettes are pricey purely because of the designer's name?! Well, that is not the case here.
Natasha Denona palettes sure are pricey but their eyeshadows are seriously worth every penny! From the most beautiful colours to the soft buttery pigments and quality ingredients, it's hard to find a fault with them!
Anyways, enough blabbering…on to the Natasha Denona Bronze Eyeshadow Palette!
The new palette is perfect for the summer. It's full of bronze and neutral colours, which complement golden tans. That being said, it's useful all year round, the browns and golds match the autumn leaves too.
It's a full-sized palette with 15 new shades and comes in diverse a mix of formulas and finishes. It ranges from hydrating and smooth textures, and sultry cream powder mattes, to vibrant duo chrome, and of course ultra-reflective metallics and shimmers. I think that covers every finish possible:)
The packaging comes in the standard Natasha Denona luxurious case which of course has a full-sized mirror included. That's always a must in a quality eyeshadow palette.
What's even more of a reason to love this palette is that, in comparison to all of Natasha Denona's full-sized palettes, this is one of the more affordable releases. Retailing at £60/$69, it's cheaper than some of her others.
Yes, I know that's still pricey for an eyeshadow palette, but that's Natasha Denona for you!
Natasha Denona's Biba Palette and Gold Palette are some of her best eyeshadows to date. The quality, colour story, and just the overall usefulness of the two palettes are the main reasons.
It seems Natasha Denona and her team have been keeping their ears and eyes open, because, now we've been blessed with a mix of the two: the Natasha Denona Bronze Palette and boy is it gorgeous!
Eyeshadow Shades
The palette is made from the highest quality of pure coloured pigments, chroma crystals, and a concoction of mineral pearls. All these ingredients make the glitters and shimmer worth their name!
True Copper – A warm copper shade with a white reflection. It sets to a smoothly textured glitter finish.
Suntan – A medium brown with warm undertones perfect for tanned skin. It sets to a silky matte finish.
Sundown – A medium-light yellow-brown close to the colour of terracotta pots. Sets to a solid matte finish.
Deep Dive – This is a deep brown shade that has a purple undertone so it looks close to an eggplant's colour. It sets to a semi-matte finish with a really subtle shimmer.
Rhodium – This is a medium warm purple with a nice silver reflection when it settles to a shimmer finish.
Magma – Magma looks like a true brown shade. It's a medium-dark brown with a nice velvet matte finish.
High Degree – A shimmery copper shade with reddish undertones.
Alloy – This is a beautifully vibrant bronze colour with a shimmery golden reflection. It almost looks like it has a slight pink undertone.
Ridge – A medium warm mustard that sets to a matte finish.
True Bronze – A foil bronze with a warmer undertone in comparison to the shade Alloy. Sets in a fine glitter finish.
Gloaming – This is a burnt umber colour with a really buttery and light bronze shimmery finish.
Palladium – This shade is a warmer version of the shade True Bronze. It's a mesmerizing pinkish taupe in a glitter finish.
Bliss – Bliss is the only duo-chromed shade in the palette and it is absolutely wow! It has pink with golden-green reflections in a shimmer finish.
Silk – This is a more neutral undertones copper shade with a textured glitter payoff.
Beach – A warm nude in a matte finish and is one of the most versatile shades to include in an eyeshadow palette.
The shades contain a lot of beautiful golds and bronzes as well as a few peach undertones from the warm brown shades. It also has a few neutral and cool undertones found especially on the reflective shades.
I love how they added a touch of cool tones to a warm palette, making it all the more versatile. It also incorporates a couple of purplish and pinky undertones, but, the most exciting shade in the palette is the duo-chromed Bliss shade!
The duo-chromed Bliss shade is very similar to the VR Rose Venus shade in Pat McGrath's Divine Rose I palette. That could be a key reason why this palette is a bestseller!
Because on top of the super practical yet dazzling bronze colour story, it's a more affordable option than Pat McGrath palettes. And Natasha Denona is no quality compromise against the Divine Rose palette. So it's really a great option to have! A win-win!
Natasha Denona's eyeshadow formulas are in a league of their own. There really is nothing negative to say about this palette! It's love at first sight:)
Final Thoughts
I guess bronze is gonna be my theme this summer because I love this palette! While it's on the pricey side, it's a palette that worth the investment! From the quality to the color story, they thought of everything!
What shades are you excited to try out first on the Natasha Denona Bronze Eyeshadow Palette? Let me know in the comments below!
Natasha Denona Bronze Eyeshadow Palette can be bought from Sephora / Look Fantastic UK
Hollie xx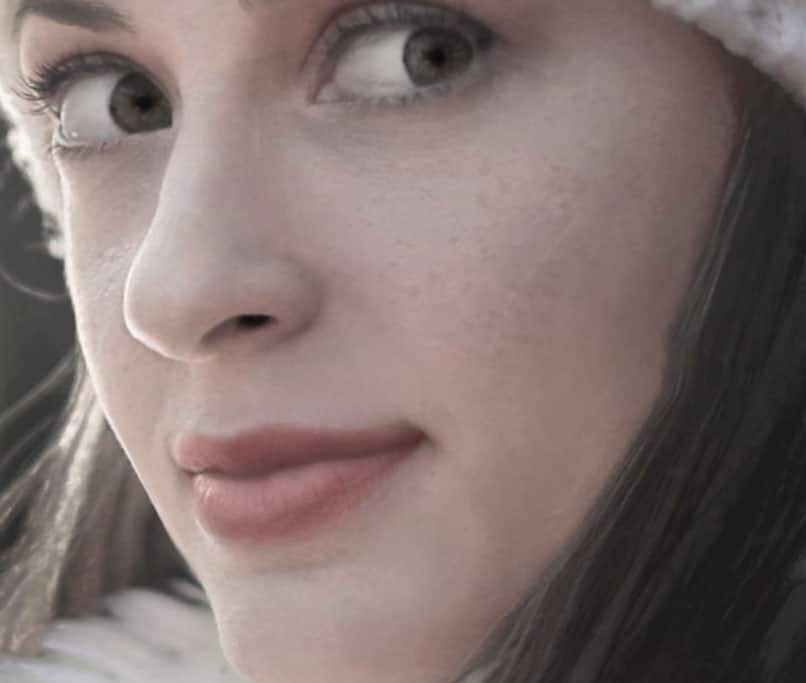 Hi, I'm Hollie, and I own BeautywithHollie.com. I love everything to do with beauty and love sharing my knowledge, advice, and beauty finds! Makeup and beauty are here to enjoy, and Beauty With Hollie is here to take the stress out of it!
---
---
Anastasia Beverly Hills bareMinerals Benefit Cosmetics Bobbi Brown CeraVe Chantecaille Charlotte Tilbury Clarins ColourPop Dermalogica Dior e.l.f. Cosmetics ELEMIS Estée Lauder Fenty Beauty First Aid Beauty Fresh Giorgio Armani Hourglass Jane Iredale L'Oreal Lancome La Roche-Posay Laura Mercier LORAC MAC Makeup Revolution Mario Badescu Maybelline Morphe Nars Natasha Denona Neutrogena NYX Origins Peter Thomas Roth Revlon Sigma Beauty Smashbox Stila Tarte Cosmetics The Ordinary Too Faced Urban Decay YSL
---