Why Givenchy Should Be Your Skin's Ressource For Moisture
If only there was a way to keep the skin constantly hydrated without needing to top up on moisturiser throughout the day, it would be a dream come true. Why can't our skin be more like cactuses or tropical moss?!
Unfortunately, most of us need to rely on skincare products. The good thing is, there are skincare products that know how to keep the skin moisturised for days at a time!
One of these awesome, fabulous, brilliant skincare lines is the new Givenchy Ressource Skincare Collection. It's literally going to be your moisture reserve for days!
Disclaimer: This article contains affiliate links. If you purchase using these links, you don't pay more, I simply earn a small commission!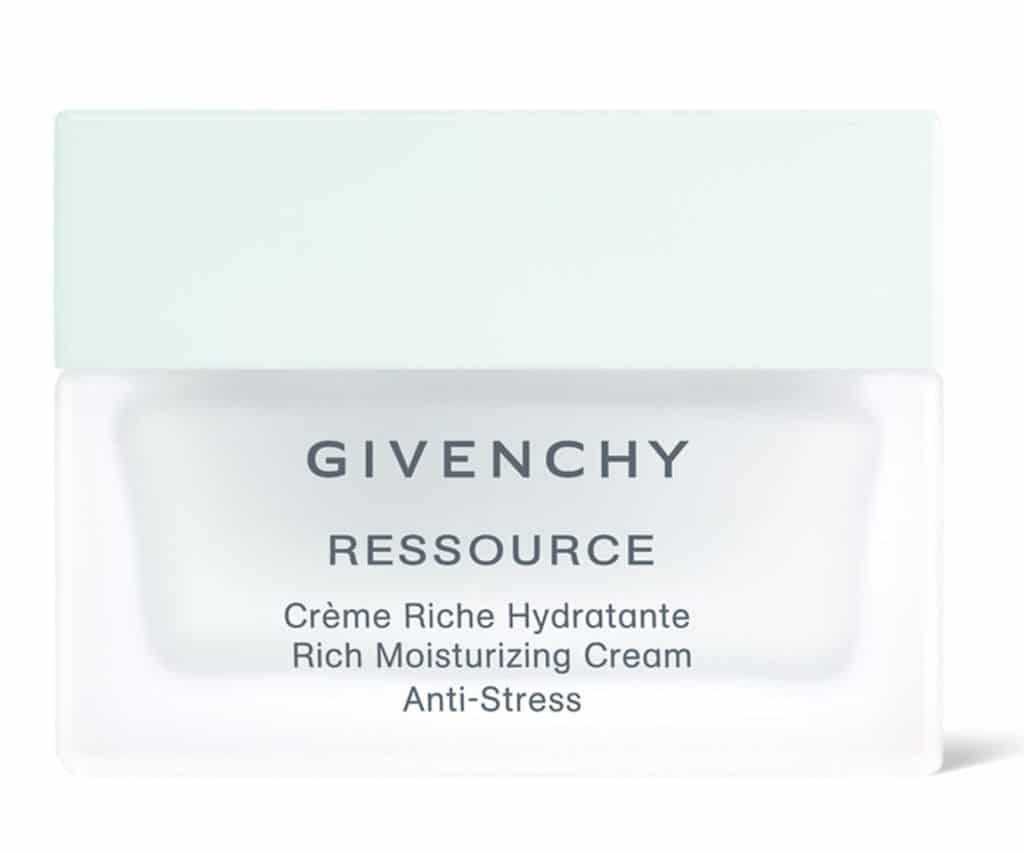 The Givenchy Ressource Rich Moisturising Cream aims to provide your stressed skin with instant hydration. It's a daily moisturiser targeted at relieving dry skin. Made with 96% natural ingredients, the formula features the brand's Beauty Moss Complex ingredient.
This is a patent formula consisting of vegetal moss with an everlasting flower to rebalance natural water circulation within the skin. At the same time, it helps you minimise the visible appearance of stress. Moss sounds a little funky, to be honest, but I was excited to see how it fared.
I love the minimal packaging, totally delightful, it's a semi-matte glass capped in plastic mint green. It's classy to look at and definitely luxurious in every aspect. It's a small glass tub, containing 50ml of product that retails for $63 in the US and £58 in the UK.
The cream has a lovely floral scent which is very relaxing, the texture of the cream is rich and cool.
While it's meant to be used daily, one application of the hydrating cream offers the skin an intensive boost of moisture that lasts up to 72 hours. Almost similar to what you'd get from a face mask.
It instantly soothes and nourishes dry skin, and provides much-needed comfort to irritated skin.
The cream feels slightly thick to the touch, but it doesn't feel sticky or oily. It just seems to have a noticeable weight to it.
On the face, it immediately feels really cool, refreshing and soothing. Despite having a heavy consistency, it doesn't feel heavy at all on the face.
The cream seeps into the skin quickly rather than simply sitting on the surface. In fact, once it's rubbed into the skin, it turns into a lightweight creamy texture.
With only a few dots of cream on each side of your face, you will get the desired results. I really like how the cream doesn't feel like a layer of product on the skin, instead, it feels like the product truly merges with the skin without any tackiness involved!
Wear Test
After almost two weeks of use, I'd say it has done some significant changes to my face. For someone with combination skin, I get really flaky parts around my nostrils, my eyebrows, and on the curve of my chin despite having a decent amount of oil on the rest of my face.
The Givenchy Ressource Rich Moisturising Cream has helped my skin drastically in these areas. I've noticed that the flaking disappeared after only a few uses and the dry areas look a lot more supple.
Givenchy's new face serum is mainly here to combat your stressed skin and the good news is that it works for all skin types!
Like the moisturising cream, the serum is made mostly from natural ingredients. In the case of the serum, it's 97% natural origin ingredients. What's lovely about this serum is that it is suitable for those with even the most sensitive skin. It's a loaded serum that moisturises, evens out and maintains complexions, and revives tired faces.
Packaged in an airless pump glass bottle, the design is similar to the moisturiser cream, it also has a mint green plastic cap. It's beautiful and simple with the luxury brand's logo embedded on top of the cap.
Despite the bulky packaging, it only contains 30ml of the serum for $66 or £58. So yes, pretty pricey but this is Givenchy we're talking about!
This serum's formula is incredibly lightweight. It's a stark contrast to the thick oily substances that serums are usually made from. It also has a wonderful floral scent that's subtle and doesn't last for too long.
You don't want too many smells coming from all the different products that you use. A smell that doesn't linger for too long is in my eyes a good thing!
Givenchy's Ressource Fortifying Moisturising Concentrate is enriched with passion fruit extract and also has its unique Beauty Moss Complex ingredient.
The serum targets the skin's dehydration and helps balance its moisture retention. Thus, ironing your skin so that it's free from creases and dry lines.
Its consistency is a smooth gel with a touch of oil to it. It's slippery and runs smoothly on the skin. This serum goes before the moisturiser so on bare cleansed skin, it feels like silk. it feels really lovely and luxurious on the skin. It also takes a really quick to dry which is always a pleasure.
One thing I really like about this serum is that when it dries it doesn't feel hot. Some serums I've tried tend to do that and it's not the most welcoming feeling. Well, no need to worry, you won't be having any of that with the Givenchy Ressource Fortifying Moisturising Concentrate.
Wear Test
I was not disappointed with this serum. It has a beautiful feel to the skin and makes it just so comfortable and glowy after. I've worn it twice daily and it hasn't given me any problems.
No redness or negative skin reactions and certainly no breakouts or itching. Just a youthful-looking face all over. It's a really lovely serum with equally lovely results!
The Givenchy Ressource Soothing Moisturising Lotion is a nourishing face lotion that's for all skin types. It is the first step in Givenchy's Ressource routine and this enables the rest of the range to work more effectively.
It's made with 98% natural ingredients along with the same complex moss and flower formula.
Similar to the Givenchy serum, it comes in an airless pump bottle. However, it's not made from glass material, instead, it's an opaque all-plastic bottle designed the same as the rest of the Ressource skincare line.
A beautiful mint green cap really has some luxurious quality to it. It contains 200ml worth of lotion for $44 or £40.
This face lotion is enriched with calming liquorice extracts which instantly soothe and refine the skin's texture. So be gone annoying face bumps! From the bottle comes out a thick white creamy product that has that lovely signature Ressource aroma of summer flowers.
The lotion has a gripping texture to it but is not sticky or tacky. It just clings to the skin and really gets absorbed without any effort.
Wear Test
I really like this lotion. Somehow, it doesn't feel like lotion and feels more like a creamy mask. It takes its time in drying, about 15-20 minutes, but that's pretty common. And while that's a little too long for my liking, the results are well worth the wait! The skin feels like velvet when the product has dried!
The biggest difference I've noticed in my skin is the overall texture. It really did smooth out my face!
Is Givenchy Ressource Skincare Collection Worth It?
Whenever it comes to expensive products, I'm a little cautious! On the one hand, I absolutely love this skincare range, on the other, it's really expensive and honestly, a luxury. You can find good, affordable skincare products that won't break the bank. Then again, that being said these products are really fab and do everything that they're supposed to do!
Check out some of my other skincare reviews for more affordable options and for products that you won't be able to live without!
Final Thoughts
The Givenchy Ressource Skincare Collection is really one of the loveliest most effective skincare collections I've tried! However, since it is on the (very) pricey side I don't think it's necessary to get all of the products.
Each product has worked brilliantly on its own. I feel like it's a skincare line that works really well without depending on other products from the collection.
Givenchy Ressource Skincare Collection can be bought from Nordstrom
Hollie xx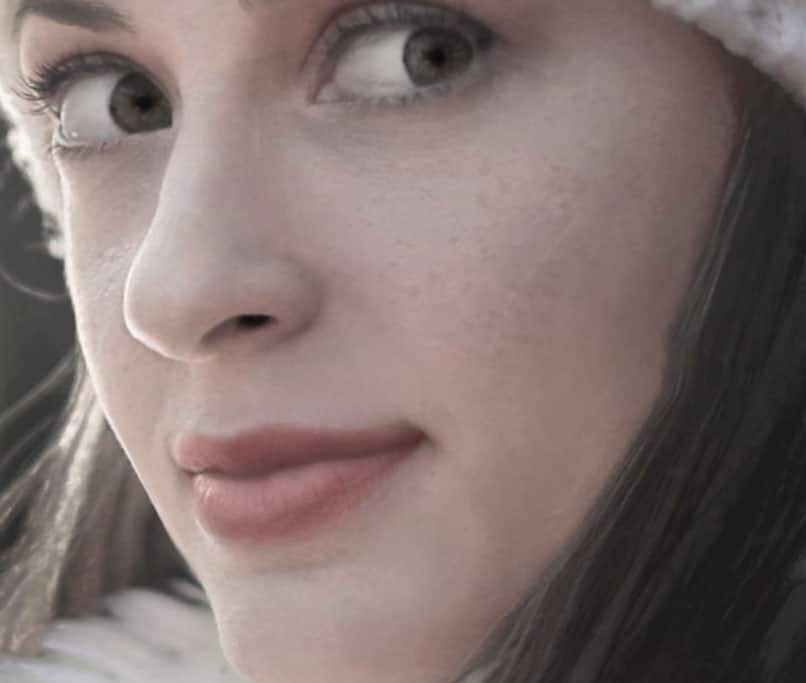 Hi, I'm Hollie, and I own BeautywithHollie.com. I love everything to do with beauty and love sharing my knowledge, advice, and beauty finds! Makeup and beauty are here to enjoy, and Beauty With Hollie is here to take the stress out of it!
---
---
Anastasia Beverly Hills bareMinerals Benefit Cosmetics Bobbi Brown CeraVe Chantecaille Charlotte Tilbury Clarins ColourPop Dermalogica Dior e.l.f. Cosmetics ELEMIS Estée Lauder Fenty Beauty First Aid Beauty Fresh Giorgio Armani Hourglass Jane Iredale L'Oreal Lancome La Roche-Posay Laura Mercier LORAC MAC Makeup Revolution Mario Badescu Maybelline Morphe Nars Natasha Denona Neutrogena NYX Origins Peter Thomas Roth Revlon Sigma Beauty Smashbox Stila Tarte Cosmetics The Ordinary Too Faced Urban Decay YSL
---