Moving along with our Vitamin series for skincare – we have the most reliable active ingredient, Vitamin B, particularly Vitamin B3. We explore here what Vitamin B is, what its benefits are, how it helps and how to incorporate it into your skincare. Read More
---
With makeup solidly under her belt, Huda Kattan takes the beauty world by storm once again with her own brand new skincare line, Wishful! In her makeup-free and clear skin campaign for her skincare brand, she announced her first-ever product for Wishful – the Yo Glow Enzyme Scrub. Read More
---
Vitamin C Skincare products seem to be all the rage at the moment. The thing is, there's a lot of conflicting opinions on it. Some say it's the cure to all skincare problems and others say it doesn't do anything at all to improve your skin. I think it's time we dug a little deeper to find out what vitamin C actually does, and if it has any benefits. Read More
---
Eve Lom's skincare products are known for their elegance and quality, and these Rescue Peel Pads are no exception! They are time-efficient, exfoliate the skin amazingly and the packaging is super pretty! Before I get into this review I'm going to talk a little about exfoliating since it's a topic that is greatly misunderstood. Read More
---
As time and trends fly by, it's hard to keep up with every beauty trend. We constantly want to up our beauty game and follow what's in, what's new and what's trending. What better way to save time than to put the top 5 celebrity beauty secrets to the test. Read More
---
At-home facial and beauty devices are on the rise and it's no surprise. We're a generation who never want to age and when devices like these are released, well, we all gotta have one! You can use them from the comfort of your home and they are very cost-effective! One particular brand has been making big waves with beauty technological advances over the last few years is the NuFACE Facial Toning Device! It helps reduce fine lines and wrinkles through facial stimulation. Read More
---
Ole Henriksen Banana Bright Eye Crème is a best-seller and it's not without reason. Many top beauty influencers have reviewed this cream and rave about it. With an astounding four-star rating at Sephora and almost 22 sold every hour, you wonder what makes this eye cream became the holy grail eye cream for so many! Read More
---
With the skincare industry booming, there is an overload of products and information. While this is amazing it is also more confusing. What ingredients and products are really essential? Retinol is one of those ingredients that has been creating a lot of noise recently. What is retinol and does your skin really need it? Read More
---
Exfoliating for Oily Skin? Many people have the misconception that exfoliating is only for dry skin. That couldn't be further than the truth! Exfoliating is for all skin types, dry, oily and combination. Everyone has dead skin cells and getting rid of those is the exfoliators job! Here we're going to go through the best exfoliators for oily skin. Not only will exfoliating remove dead skin cells, but it will also help keep your oily skin at bay! Read More
---
If you've suffered from acne, then you'll know how frustrating it is when you're finally rid of the acne and you have scars in its place! Sometimes, the scars and hyperpigmentation can take a lot longer to vanish than the actual acne itself. Getting smooth skin can seem like a lifetime away, however, with these tips you will be able to clear your acne scars in no time. Read More
---
Finding skin care products that you love can sometimes feel like winning the lottery. It's hard to get it right for your individual needs. Moisturising is one of the most important steps in skincare and not one to skip! The Olay Regenerist Micro-sculpting Cream Face Moisturizer is a bestselling moisturiser on Amazon. Are you wondering why? Let's find out! Read More
---
As we explore more skincare brands that use more natural ingredients, we will dive into Drunk Elephant and their latest release Drunk Elephant Face Mask F-Balm! Drunk Elephant has become one of the fastest-growing skincare brands at the moment, and they're not showing any signs of slowing down just yet. They are vegan, eco-friendly and cruelty-free! Their packaging is an eye-catcher, with beautiful bright colours combined with white, giving them a clean yet fun look. Read More
---
Over the past few years, clean brands have been popping up left, right and centre. While it's great to have so many options, it does get harder to tell which brands or products are genuine and which ones are just in it to keep up with the Jones. Read More
---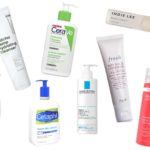 Redness, rashes and acne-prone skin are tough to handle, especially for our sensitive skin sisters out there! It can also be frustrating to pick and choose the right products that your skin won't react to. In the past three decades, there are reports of an increase in sensitive skin for both men and women. While we won't go into the causes of that now, we will help you keep your sensitive skin at bay, with these 10 best facial cleansers for sensitive skin in 2020! Read More
---
For many people, the first thought that comes to mind when thinking of winter is fun in the snow, warm hot chocolates and cosy evenings. Whilst all that can be true, the reality is that it's also cold! Sometimes so cold that it gets to the bones. A lovely side effect that many of us suffer from because of the cold is dry skin! With the right tips and tricks, this winter you can say goodbye to dry skin. Here I will share with you my top 10 skin care tips for the cold winter months. Read More
---
I have tried many self-tanners, but the Beauty By Earth's best selling Organic Self-Tanner completely blew me away. It easy to see why it's a bestseller. It has all the advantages that a self-tanner should have, without any of the drawbacks. Read More
---
After a long and fun summer, we are back and excited about the new year ahead of us. I know in many countries it still feels like the middle of the summer, but here in the UK, you can sniff autumn in the air. I love this time of year, it has the feeling of a fresh new start to it and combined with the season changing, it is the perfect way to begin the year. And there's no better time than now to update your beauty routine too. After a sun-soaked summer, it's time to get your skin nourished and ready for the colder months.
---
Having sensitive skin isn't easy. In fact, it can be a right old pain. Use the wrong product and the reaction isn't always so pretty. Lucky for you, nowadays we have so many products that are made specifically with the sensitives in mind. Read More
---
I'm always on the lookout to try new masks. For me, the perfect evening in is to have a spa night which obviously includes a mask. The Simply Pure Leave on Water Mask caught my eye because I had never tried out a water mask before. It definitely piqued my curiosity. Read More
---
Sometimes all your skin needs is a simple product with few ingredients. So many of the products that we use have way over too many ingredients, many of which if we knew what they were we would never buy the product, to begin with. Read More
---
Whether you are a Kardashian/Jenner fan or not you have to admit that almost anything they touch turns to gold. Personally, I am not a fan of them, I find their disillusioned way of thinking very irritating. However, there have millions of fans who would buy anything that says Kardashian or Jenner on it. Before parting with your hard-earned money lets have a little look to see what Kyle Jenner's latest range is all about. Read More
---
It's called the Embryolisse Lait-Creme Concentre but in my opinion, you can call it the magic cream. I have been looking for the perfect moisturizer for a long time and I think I have finally found it. It has everything I was looking for in a moisturizer plus many added benefits. Read More
---
Having dry skin is highly uncomfortable and can be irritating at times. It also has a ripple effect on the makeup you wear. Your makeup can't look flawless if your skin is flaky and cracking underneath. It will cause your makeup to crack. Treating your dry skin properly will eliminate your problems and one of the best ways is with your moisturizer. With the right moisturizer, you can say goodbye to dry skin. Here I have put together the best moisturizers for dry skin in 2019. Happy shopping! Read More
---
If you have never used a sheet mask before it's high time you did! Instagram is flooded daily with photos of face masks. You are probably wondering, what is a sheet mask and do they actually work or is it just for the image? Let's dig deeper and find out the truth! Read More
---
If you're reading this, I guess you have open pores. The first thing to do is to thank your Mom and Dad because it's genetic! Just like the colour of your hair is genetic, so too, your skin and open pores are genetic.
Can you make your pores smaller? This is something I often get asked. To be honest, it ain't that simple, however, there are things that you can do to help them appear smaller. Read More
Freckles are a bit like marmite, you either love them or hate them. And the haters are usually the ones who have freckles. At least it was like that in my case. Let's delve deeper and find out what are freckles and can you get rid of them, but first, let me tell my personal freckle story! Read More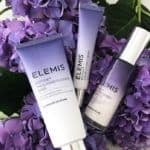 If you do a survey and ask people if they get enough sleep at night, most will say they don't. Because, that's how most of us are, constantly in a race against the clock, and sleep is usually the first thing to go. Well, the Elemis Peptide4 is to the rescue! With some magic the Elemis Peptide4 makes your skin look like you've slept 8 hours. If you can't get it, at least you can fake it! Read More
Wana know a little secret? Until not that long ago, I had no idea what exfoliating was. I always knew it was a step in cleaning one's face, however, I didn't know what it actually did. Now, since I've aged, (yup, I'm 30:|) well, I kind of hit the age that I need to exfoliate regularly! So, yes, I now know what it is! What exactly is exfoliating and how often should one do it? Read More
The minute I saw the Tri Balm by Frances Prescott advertised, I knew I had to get my hands on one. It's an all-in-one cleanser, exfoliator and moisturiser. What makes it unique from all other beauty products on the market, is its unique application. It comes in a twist-up stick, kind of like a deodorant. I was very curious to see how it would work as I've never come across a product like it! Read More
Everyone has gotta agree with me on this, no one likes wasting their hard earned money on a rubbish product. When I saw the Ziip Beauty Nano Current Skincare Device, my first thoughts were, my gosh- that's a lot of money. If this product doesn't work, that's a huge waste. So let's find out what it does and if it really does what it claims to do! Read More
What could be more fun than a mask which has glitter in it?! I have never thought that a mask could be pretty, but hey, the new GlamGlow Glitter Mask has proven that it's possible! One of the things I love most is that it has put the fun back into skincare. So often it becomes a boring chore, which then makes it easier to neglect (I'm good at that!). However, when it has the fun factor in it, it sure changes things. Read More
It's not often that I treat myself, due to the expense and the lack of time. However, being pregnant my skin has been terrible, I've been exhausted and I could really do with a little pampering! There's no better place for that than the Clarins Spa. I have always been a fan of Clarins products, which are all plant-based, now I'm totally sold on their facials too. I came out feeling like a new person and totally relaxed:) Read More
Wild Berry Skin Peel is an exfoliating mask which is well worth getting to know. Michael Todd Beauty has taken skin care masks to a whole new level! Its 100% organic and formulated with a ton of healthy ingredient which will make your skin feel and look amazing:) I think Michael Todd Beauty doesn't get enough hype and after reading this review I'm sure you'll agree with me. Read More
As a fan of Pixi products, I get very excited when they bring out new ones. Pixi products are high in quality and at the same time not too expensive. What's not to love? I have put together a few of my favourite new products that are worth buying and that I know you'll love:) Read More
Wearing makeup is fun and however much we love it, when it comes to the end of the day we always have to remove it. The skin around the eyes is the most sensitive area on the face so make sure to take extra care in choosing which products to use to remove your eye makeup. There are 2 factors in determining a good eye makeup remover. One is that it has to remove ALL your eye makeup, including waterproof mascara and eyeliner. The second factor is that your eyes won't be irritated in the process. Read More
For the past month, I have been obsessed with finding the best face primer that exists. I am embarrassed to admit how many hours upon hours I have spent researching. Waaaay too many, but once I'm on a mission, I don't give up:) My goal was to find a face primer that not only helps makeup last longer. It also had to be good for the skin. Judging by the amount of time it took to find one, I think I can say it's a tough combo. However, all my hard work did not go to waste. After many, many hours I came across Nude by Nature Perfecting Primer. It really is the holy grail of face primers. Read More
Having the right tools in life is half the trick to getting the perfect results. Without good tweezers, well, having good brows sure will be hard to achieve. I usually get my eyebrows threaded about once a month, but there are always those cheeky hairs that need plucking in between visits. For this, my dears, we need good tweezers. I have put together a few of the best tweezers for eyebrows that are on the market at the moment. Between these tweezers that I have written about, you will surely find the perfect one for you. Read More
Before you say that you're young and you don't need anti aging products, a lot of the products also prevent aging and lines. So why not prevent your skin from getting lines to begin with! I have put together a few of what I think are the best anti aging beauty products on the market. Read More
Now that its summer and the sun is out, it's time to hit the beach and get that perfect beach body. By this, I, of course, mean sunbathing for a beautiful golden tan. With all the excitement involved with warm dreamy weather, it's easy to lose focus and forget how dangerous the sun can be. Now, don't get me wrong, I love the sun and I love tanning but over the years I've learnt how to do it safely and I'm going to share my tips with you here!Read More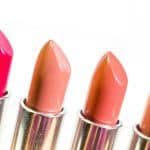 I'm always looking out for hacks and shortcuts to make my beauty routine quicker and more efficient. I have put a few of my favourite ones together to share them with you:) Read More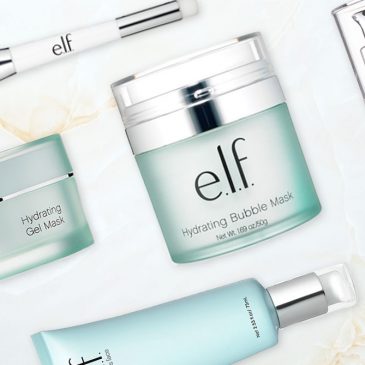 The Hydrating Bubble Mask by Elf Cosmetics is one of the best hydrating masks on the market and it cleans out pores too. Also its not called a bubble mask without reason- using it literally feels like a bubble bath on your face! Read on to find out all the benefits you'll get from using this product:) Read More
Is this moisturiser really magical like its claimed to be? I love Charlotte Tilbury products, for the most part. I got a few samples of this moisturiser to try out. I'm going to share the results with you in this Charlotte Tilbury Magic Cream Review. Lets see if this really is a magic cream! Read More
Do you find it hard to remove your eye makeup? Is your skin sensitive? Read on about the Lancôme cleansing fluid – Galatéis Douceur. Its one of the gentlest cleansers I've used. Read More
Caroline Hirons Double Cleanse Review by Pixi
I have always loved products by Pixi. They seem to know exactly what a woman's skin needs and get it spot on every time. So when Pixi collab with the amazing skincare guru Caroline Hirons you know you have to get your hands on it! I'm sharing with you this Caroline Hirons Double Cleanse review because I think its a great cleanser. Any product of Pixi and Caroline Hirons is bound to be good:) Read More
Do you wake up in the morning hating those black circles under you eyes?! You're not alone! When I see my eyes in the morning it honestly makes me feel tired:) There are many different methods on how to get rid of dark circles around your eyes. I am going to share with you the methods that I find work best for me and I hope they will help you…Read More
There has been a lot of talk recently on the Shills Purifying Black Mask with a lot of very mixed reviews. Some people say it's the best mask out there and others that it's a waste of money.
Like you, I was also confused as to whether is really works so I bought the mask and I've tried it out quite a few times now….Read More

Do you have constant dry skin in the winter? This is a common problem that many people face every winter. Some get it worse than other with their skin cracking and bleeding.
There are ways to try and prevent dry skin in the winter. I have put together a list of 6 different things that you can do to give
yourself soft and healthy skin the whole year round. Read More
I have been using some of these skin care products for quite some time. Now that I have really gotten to know them in how they react to my skin I'm excited to share them with you in this post of clarins skin care reviews.
My skin is oily in the T-zone and dry in other areas. Obviously, this is only my experience with these products, everyones skin reacts differently so make sure you always test it first. I hope you enjoy. Read More