Best Luxury Makeup Products That Are Worth The Splurge
In general, names and brands do not impress me, it's the product itself that needs to impress to get my approval! I love cheap and budget brands, and just because a product is a luxury brand, it does not make it a better product.
However, that being said, there are some luxury makeup products that I've grown extremely attached to because of how remarkable they are! Here I've put together some of the best luxury makeup products that are worth every penny!
As a beauty blogger, I've tried out loads of different makeup products from loads of different brands. And let me tell you, I have high standards when it comes to what passes the test. These makeup products are a cut above the rest in terms of quality and application and are 100% worth the cost!
Disclaimer: This article contains affiliate links. If you purchase using these links, you don't pay more, I simply earn a small commission!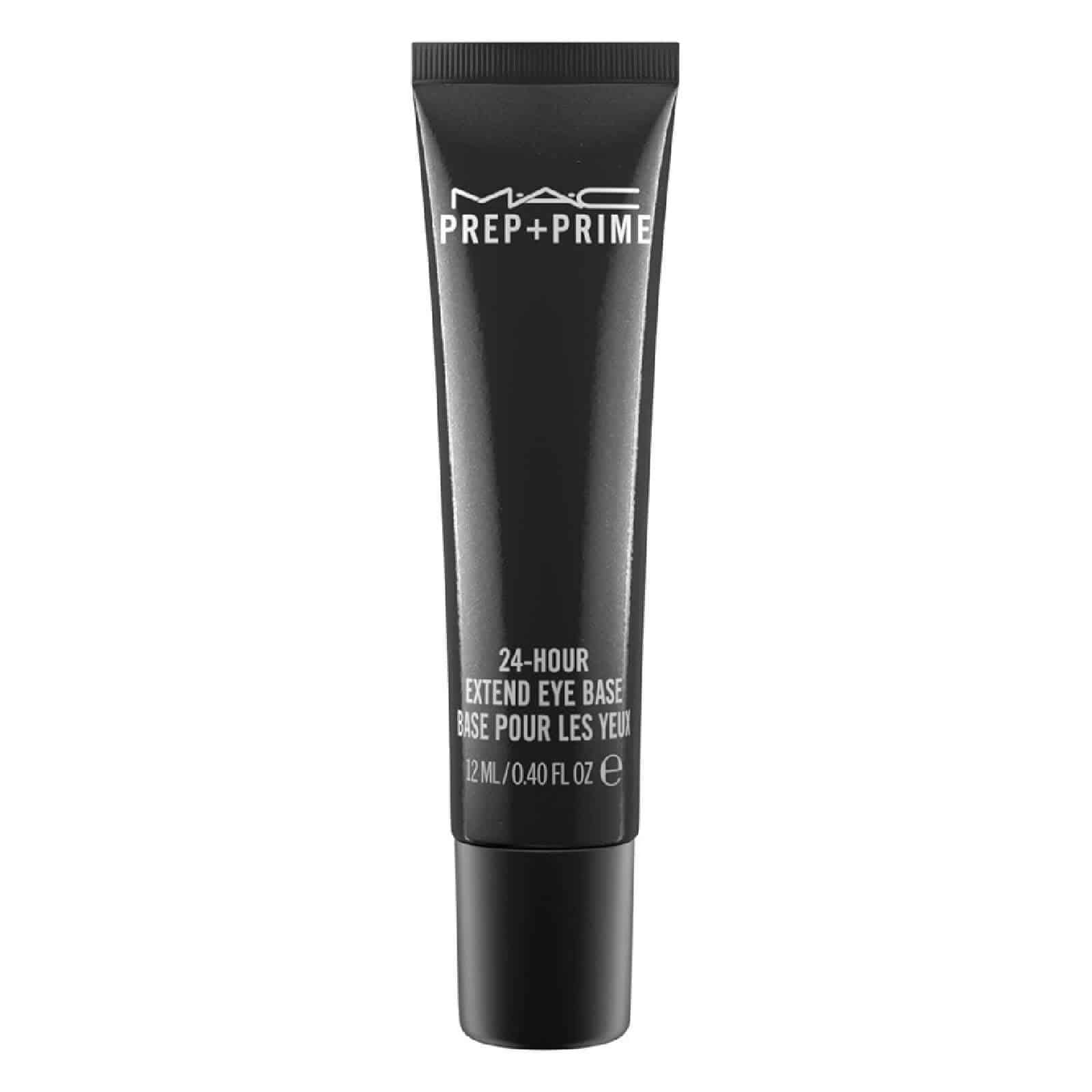 There's no point in having beautiful eye makeup if it's not going to last properly. I know all too well about such scenarios! I would apply my makeup and a mere hour later my eyeshadow would be creased.
Aside from it not looking nice, it's also embarrassing! I tried out many eyeshadow primers from many different brands and none of them really solved the problem. That was until I discovered the MAC Prep + Prime 24-Hour Eye Base.
The MAC Prep + Prime 24-Hour Eye Base changed my experience with eyeshadow. What was a huge complex for me, suddenly disappeared with this eye primer!
No longer do I need to worry about my eyeshadow creasing or smudging. Even heat and sweat do not have an effect on this primer. It's literally a magic product! It's like glue and doesn't let makeup budge!
Since Prep + Prime is so strong, I recommend applying only a small amount at a time, especially if you have sensitive eyes. I only use a pea-sized amount each time and it does the trick.
Because you only need such a small amount each time means that the primer lasts for a really long time. It doesn't need replacing very often making it a very good investment! Read my full review on the Prep + Prime.
---
Finding a foundation that works for me took some time. All too often foundation makes people look older because it sets into fine lines creating a more wrinkled aged look.
The definition of a good foundation, in my dictionary, is when you can't see that one is wearing a foundation. The foundation simply covers discolouration and any blemishes and scars giving a smooth flawless look.
I've tried out many many 'natural' foundations and while they were good, most of them still made me look a few years older. That was until I discovered the Giorgio Armani Neo Nude Foundation.
The truth is, finding the right foundation is all about knowing your skin type and what works for it. My skin type is combination skin, but as I'm getting older, I'm noticing that it's drier than it was a few years ago.
Armani is known for its amazing foundations, they really have some of the best foundations out there! They are comfortable, and natural-looking and their colours are on point.
They have a range of foundations from full coverage like their Designer Lift Foundation, medium coverage like their Luminous Silk Foundation, and light coverage like the Face Fabric Foundation and the Neo Nude Foundation.
All of their foundations are natural-looking but my all-time favourite is the Neo Nude. The reason is that it has a supernatural, skin-like finish, but at the same time, it gives ample coverage.
It doesn't accentuate any lines and it doesn't look cakey on the skin. Another thing I love is how comfortable it is to wear. It's super smooth and silky to wear, with a velvety touch to it. Applying it feels like applying moisturizer and that's probably due to its hydrating ingredients! It blurs imperfections and hides any visible pores.
It's the ideal foundation to get a no-makeup makeup look! It gives a skin-like finish with just the right amount of coverage! It leaves the skin with a beautiful dewy glow that is hard not to love!
The Neo Nude Foundation comes in 17 shades, which is not a huge range of shades. If you usually have trouble finding your foundation shade, then check out my review on the foundations with the most inclusive shades.
---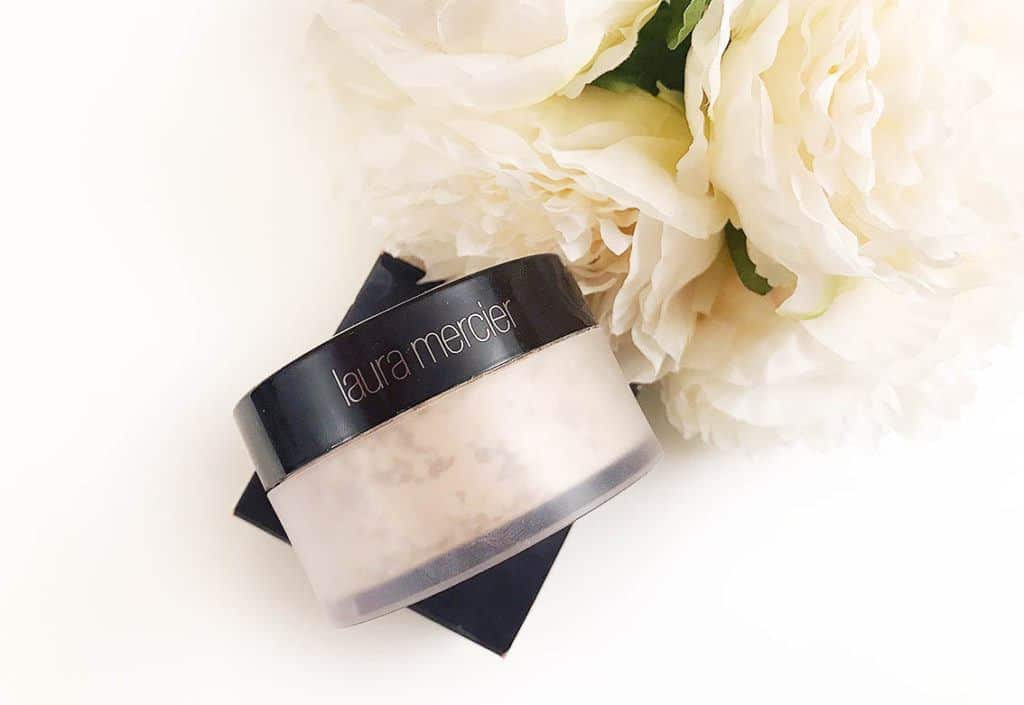 Using a setting powder is really a must if you want your foundation to last all day. Honestly, there was a long time when I didn't use a setting powder and the difference in how my makeup lasted was huge! A setting powder helps set your makeup, giving it extra hours of wear.
The Laura Mercier Translucent Loose Setting Powder is one of the best setting powders in the makeup world! The reason is, that it sets your makeup without leaving a trace of powder in sight.
Many setting powders leave a white cast on the skin making your makeup appear cakey and heavy. Not the Laura Mercier Translucent Loose Setting Powder! It blends straight into the skin without settling into fine lines and without leaving your skin dry and cakey.
It helps your makeup stay on longer and better- according to Laura Mercier the setting powder stays on for 16 hours and that claim is 100% accurate!
If you are prone to oily patches appearing over the day then a setting powder will do wonders for your skin. A setting powder will help your makeup stay matte throughout the day.
Laura Mercier Loose Setting Powder comes in 3 shades. Translucent- for fair to medium skin tones, Translucent Honey- for skin tones with olive and golden undertones and lastly, Translucent Medium Deep- for medium-deep to deep undertones.
There are only 3 shades, but it's more than enough because the shades are translucent so they aren't actually leaving colour on your skin. Naturally, I use the lightest shade because my skin is super fair. You can check out my full review of the Laura Mercier Setting Powder.
---
Once you've set your makeup with a setting powder, you know what comes next? Yup, a setting spray! It's like the seal for all your makeup, use a setting spray and your makeup will not budge for hours.
There are loads of different setting sprays on the market, some target dry skin, some target oily, some are extra long-lasting and others have hydrating properties.
What all good setting sprays have in common is keeping the makeup intact even in the heat and when you break a sweat. That's exactly what Urban Decay has created! Their All-Nighter Setting Spray is a winning setting spray! They have quite a few different setting sprays, but my favourite is the regular All-Nighter spray.
Unlike some setting sprays on the market, the All-Nighter will never cause your skin to feel sticky or heavy. It doesn't make the makeup look cakey, in fact, it's the opposite, this setting spray will help your makeup look better than ever!
The All-Nighter setting spray has a unique formula called Temperature Control Technology. This ensures that even when you sweat, are hot, or are in windy conditions, your makeup stays cool and protected! And, let me tell you, this setting spray seriously works! You can read my full review of the All-Nighter here.
The All-Nighter Setting Spray has a vegan formula and is for all skin types, from oily to dry. It doesn't settle in the pores, what it does instead is, help your makeup stay on longer and better. You can expect 16 hours of flawless, smooth, unsmudged makeup with this setting spray!
---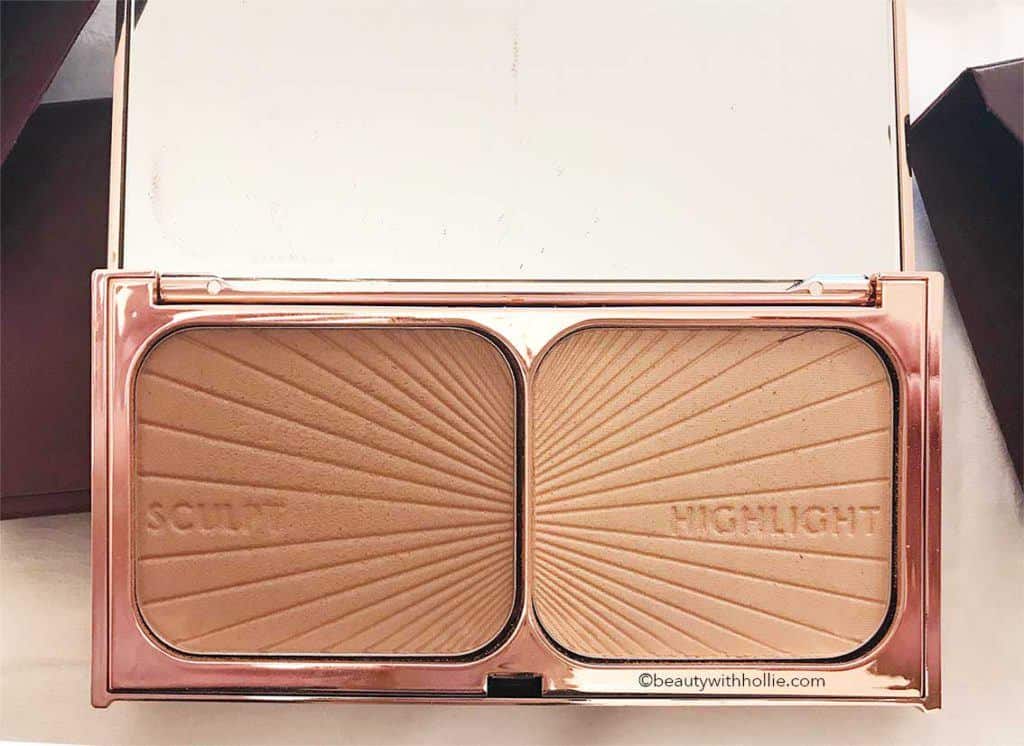 If you have pale skin and you're looking for a bronzer or contour that won't make you look orange, then bingo! Let me introduce you to the Filmstar Bronze & Glow. It may be pricey, but it is worth every penny! Until I discovered it, I really struggled to try to find a bronzer that suits my skin colour.
This palette is not only ideal for pale skin. It comes in two options, light-medium and medium-dark. What makes it better than most other contours and bronzers is that it has the perfect tone. It's not orange, yet it's also not brown. It gives a beautiful sun-kissed glow that blends in naturally with your skin.
The one disadvantage of the Filmstar Bronze and Glow is that the highlight that comes in the palette is not so useful. Firstly, it's a tad too dark for pale skin and secondly, who wears as much highlighter as they wear contour?
Charlotte Tilbury should really sell the contour as a product on its own, or at least rearrange the shades so that the contour has 3/4s of the space and the highlighter a 1/4.
Aside from these minor complaints, the Filmstar Bronze & Glow is a winner. Word of warning- before you buy it: you'll probably get addicted so be aware! Read my full review of the Filmstar Bronze & Glow!
---

With brows being all the rage the last few years, having neatly shaped ones has never been so important! We may have moved on from the stark, over-defined Cara Delevingne brows, but we still need the trusted brow tools to fill in the gaps and give the browns some shape.
Now the trend is all about neat 'messy' brows. Don't make the lines too sharp, and don't make the shape too neat, rather aim for full brows that have some definition to them.
Some people can achieve this with a brush and eyeshadow. But for those like me who prefer an eyebrow tool, there is nothing quite like the Anastasia Beverly Hills Brow Wiz.
The Brow Wiz is a double-ended brow tool, one end has the pencil part and the other has the brush part. What makes the Brow Wiz stand out from its competition is the nib of the pencil.
It's super-thin making it extremely easy to apply and extremely hard to mess up your eyebrows with! That's the part I love best! Since the tip of the pencil is so thin if you make a mistake it's not so noticeable. It also ensures that the strokes look more natural, being thinner makes them look more like hair.
Anastasia Beverly Hills Brow Wiz comes in 12 shades ranging from light brown to nearly black. I've tried quite a few brow pencils and double-ended brow tools, but it's the Brow Wiz that I keep coming back to. I have really sparse eyebrows and using the Brow Wiz is easy and gives me delightful eyebrows!
It may cost more than using eyeshadow and a brush, but the results are well worth it! Read my full review of the Brow Wiz.
---
You can't get more classical and regal than the Chanel Rouge Allure Intense Long-Wear in the colour Pirate. Chanel is famous for its red lipstick, it's iconic, timeless and totally beautiful!
The Chanel Rouge Allure Intense Long-Wear lipstick comes in over 20 shades of luscious lip colours. If you want the famous Chanel red lipstick then Pirate is the colour you're after.
Aside from the stunning colours you get to choose from, lipstick has a lot to boast about. It has intense full coverage pigmentation, it's long-lasting and leaves your lips with a beautiful satin finish.
You don't need to worry about your lips drying out with this lipstick, it's infused with Sweet Almond Oil and Sappan Wood that help to smooth, moisturise and protect your lips throughout the day.
Chanel Rouge Allure Intense Long-Wear Lip Colour is a lipstick worth investing in! Why? Because it's one of those luxury makeup pieces that are timeless and iconic.
It's true, you can buy lots of cheaper red lipsticks that are impressive too, but if you want luxury, the Chanel Rouge Allure Intense Long-Wear is a must-have!
My Thoughts
These are some of my favourite luxury makeup products that are a staple in my makeup collection! When I find a product I love, it gets a permanent place in my makeup stand! Many of these are all staples in my makeup routine which you can read more about.
Hollie xx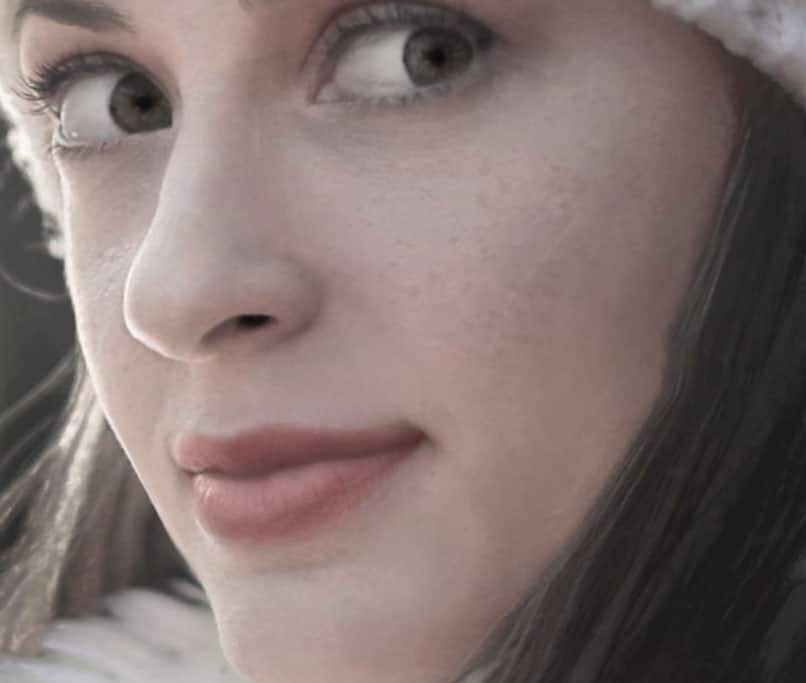 Hi, I'm Hollie, and I own BeautywithHollie.com. I love everything to do with beauty and love sharing my knowledge, advice, and beauty finds! Makeup and beauty are here to enjoy, and Beauty With Hollie is here to take the stress out of it!
---
---
Anastasia Beverly Hills bareMinerals Benefit Cosmetics Bobbi Brown CeraVe Chantecaille Charlotte Tilbury Clarins ColourPop Dermalogica Dior e.l.f. Cosmetics ELEMIS Estée Lauder Fenty Beauty First Aid Beauty Fresh Giorgio Armani Hourglass Jane Iredale L'Oreal Lancome La Roche-Posay Laura Mercier LORAC MAC Makeup Revolution Mario Badescu Maybelline Morphe Nars Natasha Denona Neutrogena NYX Origins Peter Thomas Roth Revlon Sigma Beauty Smashbox Stila Tarte Cosmetics The Ordinary Too Faced Urban Decay YSL
---