My Easy Morning Makeup Routine: 6 Minute Natural Everyday Look
As a mother of 5 kids under the age of 11, you can imagine I am quite busy. My busiest times of the day are the morning and evening and since I'm not such a morning person, waking up before my children to get ready for my day is simply not an option.
That's not to say I haven't tried to be that person, but, my good intentions have never panned out! I have always been a night bird and despite my many attempts to change that, I've come to realise I probably never will:)
That means I get ready at the same time as my kids, which doesn't leave me much time and every minute in the morning counts!
Even if you don't have children, many people struggle to find the time in the morning for some self-care and makeup, be it an early morning job or other commitments.
For me, the only solution was skipping my makeup routine (which wasn't an option!) or coming up with a routine that gives me beautiful makeup in very little time! I chose the latter.
I've come up with a fuss-free, foolproof makeup routine that only takes me 6 minutes, and it includes everything that I want it to include. Here I'm sharing with you my easy natural-looking 6-minute morning makeup routine!
6-Minute Easy Morning Makeup Routine
Before starting your makeup in the morning, make sure you've done the necessary skincare steps that you should do, most importantly, moisture and wear SPF.
Onto the fun part- makeup!
1. Eye Makeup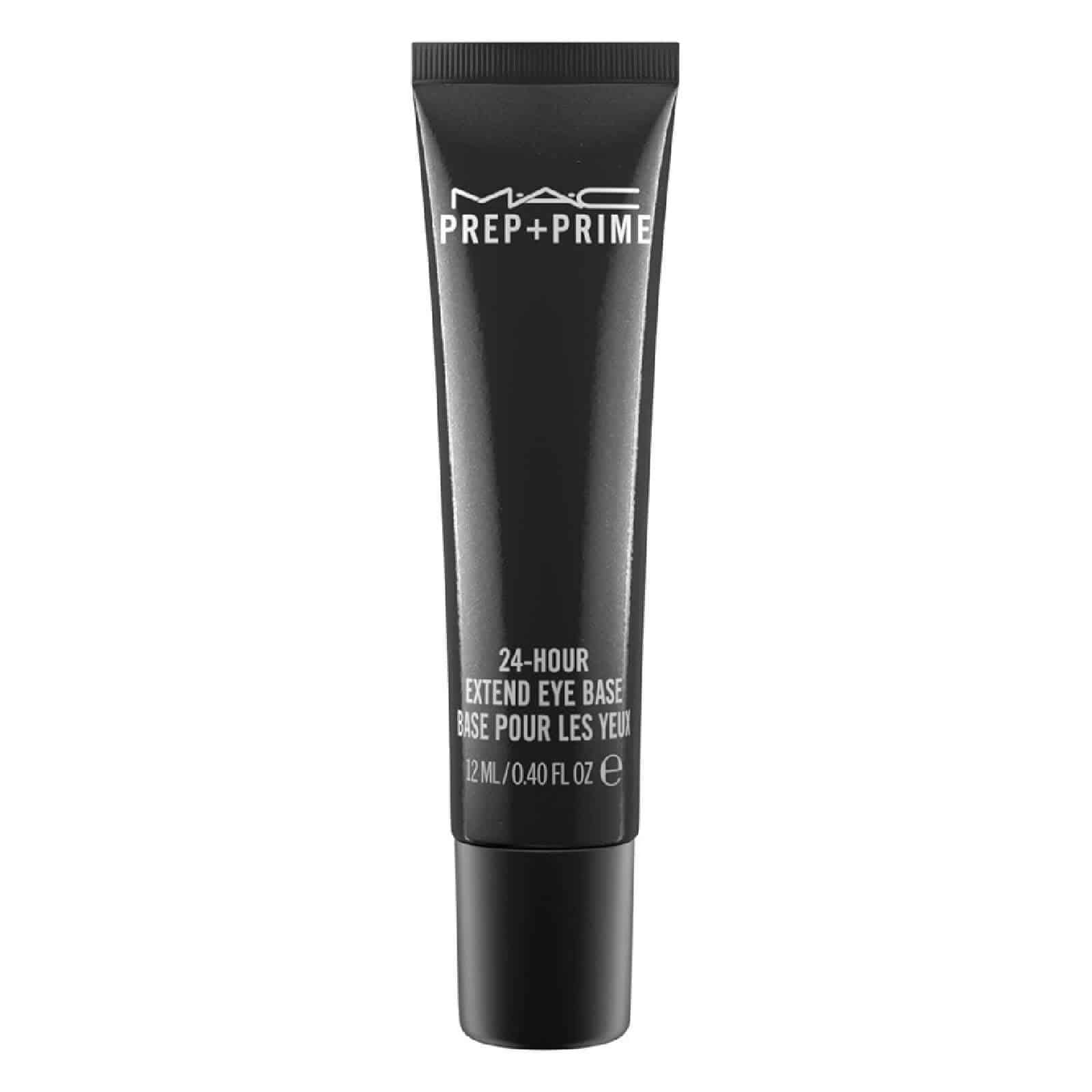 I always start my makeup routine with my eyes and eyebrows. This is because there can sometimes be fallout and also, once my base is done I don't like to touch it.
If you do your eye makeup after your base, you generally need to touch your face. So I avoid that by starting with my eyes.
I start with applying an eye primer and then move straight onto my eyebrows. Whilst I do my eyebrows the eye primer dries and is ready for application when I get to it.
My favourite eye primer is the MAC Prep + Prime 24 Hour Eye Base. I have very oily eyelids and this primer is like glue, once applied, the makeup does not budge. Another favorite of mine, which isn't as strong and more suitable for sensitive eyes is the Urban Decay Eyeshadow Primer Potion.

Filling in my brows is an extremely important step in my makeup routine. Simply because I wasn't blessed with much eyebrow hair! My head has too much hair, but somehow my eyebrows are very thin and sparse. If only my head could have shared some of the hair with my brows!
There are a number of ways to get thicker brows, permanent ways like microblading and more affordable ways like an eyebrow pencil. My go-to brow pencil is the Anastasia Beverly Hills Brow Wiz.
It's a double-ended eyebrow pencil that has a super fine nib that makes it really hard to make mistakes with, it also means each stroke looks realistic and hair-like. The whole process takes me about 1 minute, I simply fill in the empty gaps, giving my brows a fuller look with more shape and character.
Moving onto eyeliner. This is probably the longest step in my makeup routine because to get eyeliner right, you need to apply it slowly with a steady hand.
I don't rush this step because the last thing I want is crooked eyeliner! Using an angled brush and black powdered eyeshadow, I apply the eyeliner. I only apply it to my top lashes and while I don't do a winged eye, I do make it thicker on the outer eye so that it opens my eyes up.
On a regular day, I don't apply eyeshadow because I prefer a natural, no-makeup makeup look. However, sometimes if I'm looking extra tired, I'll apply a neutral base to my eyelids.
2. Base Makeup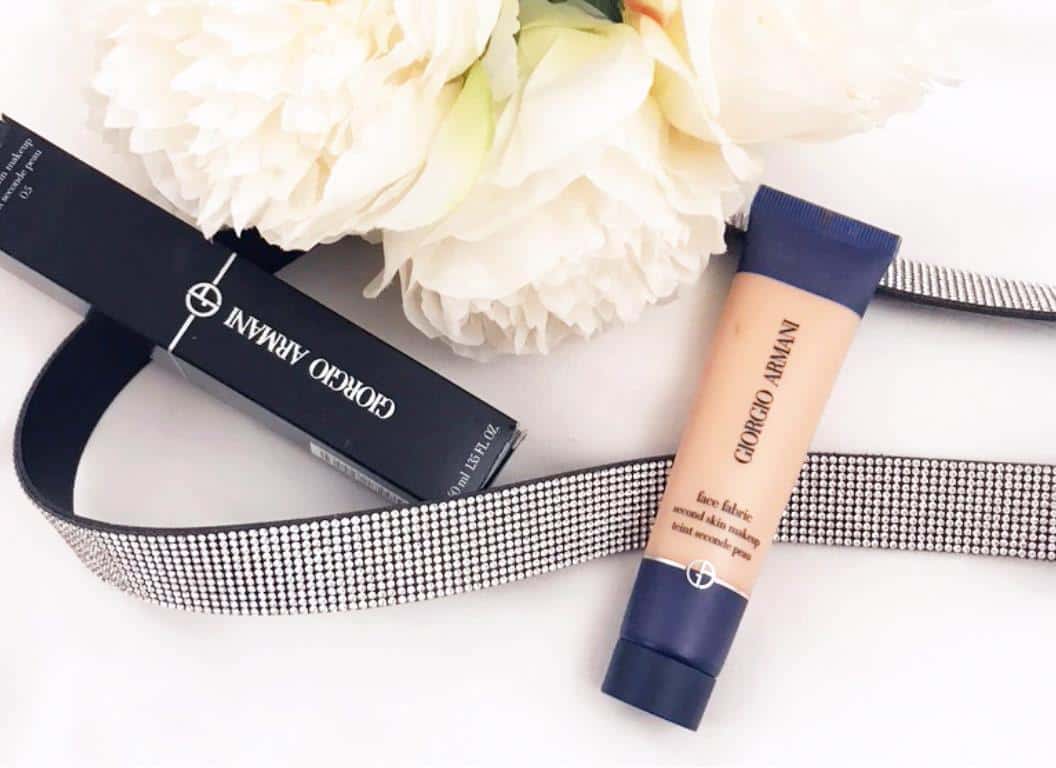 Once my eye makeup is done, it's time for some base makeup. Bear in mind that I've already prepped my skin. I start off my base by applying to the Armani Neo Nude Foundation.
It has the perfect balance of the softest, velvety texture, with a natural-looking finish that doesn't dry out the skin. For more affordable options, read my review on the best drugstore foundation.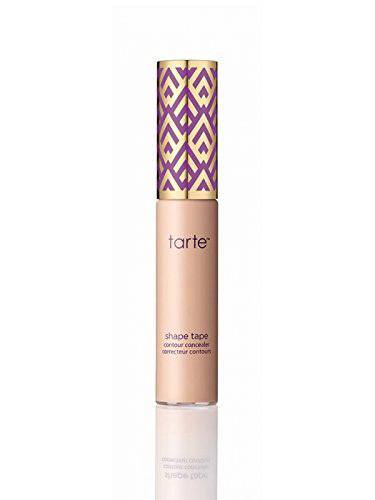 Once my foundation is done, I move on to concealer. There are loads of good concealers out there from drugstore concealers to concealers for mature skin. I apply concealer under my eyes and on any spots and discolouration.
Check out these hacks on how to apply concealer– believe it or not, there's an art to it!
3. Setting Powder
The trick with setting powder is to apply it before your base sets and dries. It's far more effective when the setting powder actually does the setting of the makeup.
One of my go-to setting powders is the Laura Mercier Translucent Loose Setting Powder. It doesn't look cakey on the skin, keeps oil at bay all day, even around the T-zone and best of all, it doesn't dry out the skin.
I use the puff from Laura Mercier to apply it, you can use a brush but a puff gives it a stronger set. That being said, you can use any puff, it doesn't need to be Laura Mercier!
Also, check out my review on the best setting powders where I cover all budgets and types of setting powders.
4. Contour & Blush
Applying contour correctly has never been too hard because my cheekbones make themselves known. What was hard, however, was finding the right contour shade for pale skin– not too orange and not too red.
It took me about 10 years to finally find a product that suits my skin tone and it's made the whole morning process so much easier! The Charlotte Tilbury Filmstar Bronze and Glow is the perfect shade.
I only use the contour shade on a day-to-day basis, I only wish they sold it alone too! It's easy to apply and never looks too much.
After applying contour, I apply a small amount of blush to the apples of my cheeks, and a touch on my forehead and chin, simply for some added colour!
5. Mascara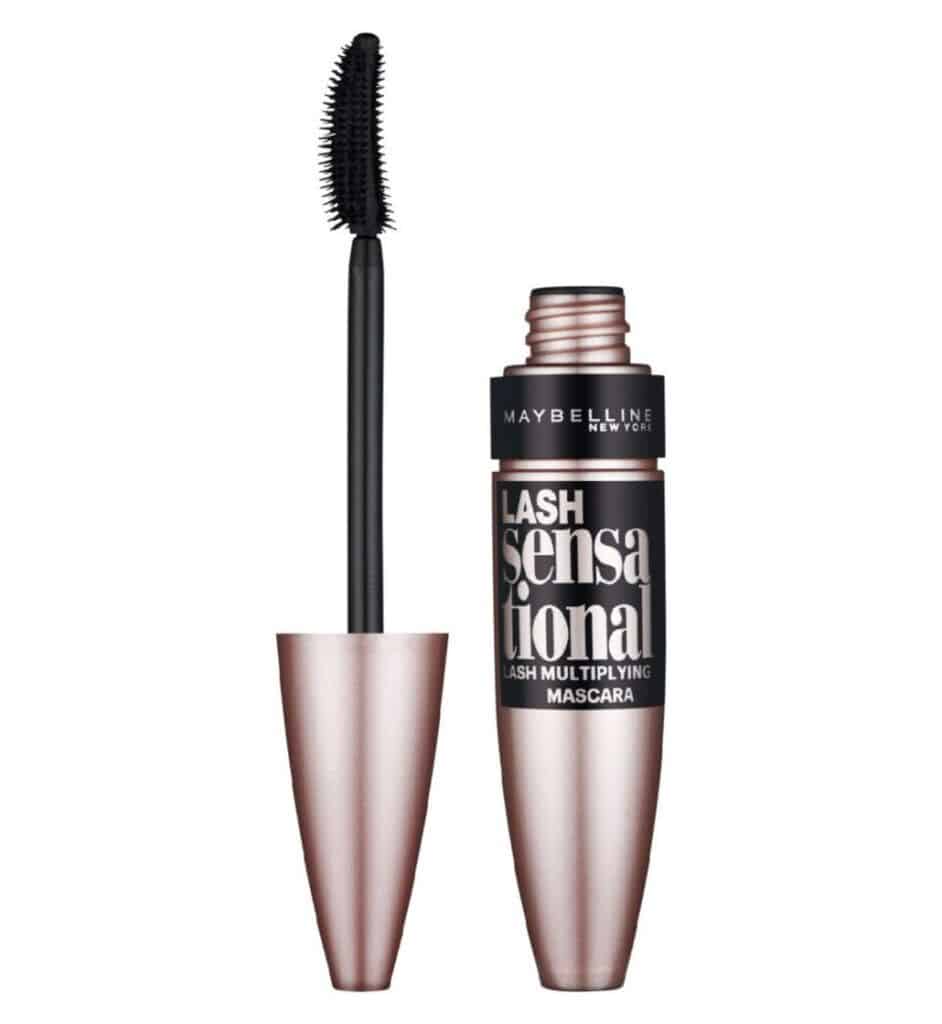 The last step in my 6-minute makeup routine is applying mascara. No look is ever complete without a dash of mascara. Applying mascara doesn't take me very long, I don't like thick clumpy mascaras so after 2 or 3 swipes, I'm usually done! Find the mascara for you in The Best Mascaras for Sensitive Eyes and The Best Drugstore Volumizing Mascaras.
My Thoughts On My Easy Morning Makeup Routine
That's it for my 6-minute makeup routine. It's simple, and quick yet includes everything I want it to include! It's all about finding the right products that work for you.
All the steps take me about a minute each, I said it's a 6-minute routine because it includes the time it takes to take my makeup out and put it back after. I finish it all with a little spritz of my favourite perfume- the Jimmy Choo Illicit Eau de Parfum!
I hope this has given you inspiration on how to make your makeup routine simpler and easier!
Hollie xx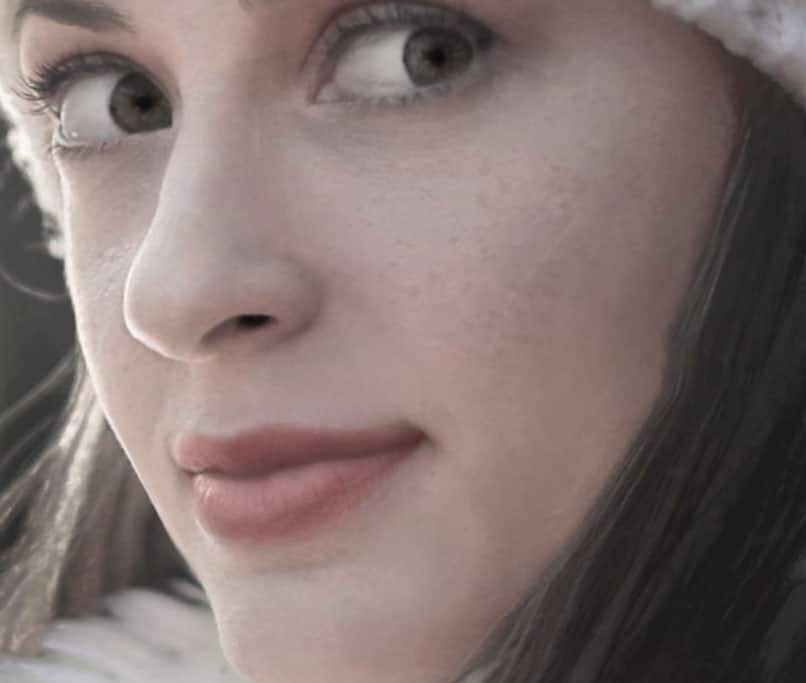 Hi, I'm Hollie, and I own BeautywithHollie.com. I love everything to do with beauty and love sharing my knowledge, advice, and beauty finds! Makeup and beauty are here to enjoy, and Beauty With Hollie is here to take the stress out of it!
---
---
Anastasia Beverly Hills bareMinerals Benefit Cosmetics Bobbi Brown CeraVe Chantecaille Charlotte Tilbury Clarins ColourPop Dermalogica Dior Dyson e.l.f. Cosmetics ELEMIS Estée Lauder Fenty Beauty First Aid Beauty Fresh Giorgio Armani Hourglass Jane Iredale L'Oreal Lancome La Roche-Posay Laura Mercier LORAC MAC Makeup Revolution Maybelline Morphe Nars Natasha Denona Neutrogena NYX Origins Peter Thomas Roth Revlon Sigma Beauty Smashbox Stila Tarte Cosmetics The Ordinary Too Faced Urban Decay YSL
---