The 10 Best Tinted Sunscreens For The Face in 2024
It's been a practice for many (myself included) to alternate between foundations and BB/CC creams with tinted sunscreens. Especially when comfort and climate call for it.
Tinted sunscreens are an amazing alternative to your everyday lightweight coverage foundations. Sometimes, they can even pass off as a pretty decent medium to full coverage foundation.
Tinted sunscreens are the perfect solution for many situations. They're perfect for going to the beach, hiking, and really all outdoor activities. They are a fav of mine on makeup-free days.
Your skin gets the protection it needs with the additional benefit of some evened-out skin and a little glow.
Sunscreens are the most essential item we need to include in our plethora of skincare products. But with the number of skin care products that we need to use on a daily basis, it becomes pretty taxing.
So I say hallelujah to beauty items that merge both skincare and makeup together. Like tinted moisturizers, hydrating foundations, SPF primers, tinted sunscreens, and more.
Here I have put together the 10 best-tinted sunscreens for your face in 2024! Get ready for sun-kissed, glowing skin without touching a foundation!
Disclaimer: As an Amazon Associate I earn from qualifying purchases on Amazon and other affiliate programs. This means on some purchases, I make a commission. It doesn't mean you spend more, it simply allows me to keep this blog going!
The holy grail of sunscreens!
SPF: 30
Shade Range: 4 – Fair, Light, Golden Light, Medium
Coverage: Light to medium
Texture: Cream
If you take your skincare seriously but still adore makeup, Suntegrity's Natural Moisturising Face Sunscreen is your bestie.
This product can act as your primer, moisturiser, and foundation on top of being a mineral sunscreen. It's not called a '5 in 1' product for nothing! This sunscreen really takes it to the next level and sets a high standard for others!
It has a matte finish and is extremely lightweight on the face with more than satisfactory coverage. The texture isn't thick or oily as you would expect from sunscreen. It glides on smoothly and easily and literally melts into your skin!
It is parabens and fragrance-free too and totally safe and recommended for those with sensitive skin.
Suntegrity "5 In 1" Natural Moisturizing Face Sunscreen is packed with youth promoting antioxidants, hyaluronic acid, red algae, and astaxanthin (an anti-oxidant and anti-inflammatory compound).
It also contains certified organic natural ingredients like aloe vera, jojoba, sunflower, pomegranate, cucumber, and green tea that help hydrate and rejuvenate your skin!
Talk about an abundance of benefits. This product has got plenty and no wonder it's on the Environmental Working Group's 2017 list of "Best Moisturizers with SPF".
Pros
Healthy and safe
Good coverage
Moisturises and hydrates
Broad Spectrum SPF
Vegan
Fragrance-free
Cruelty-free
For all skin types
Multi-use
Suntegrity "5 In 1" Natural Moisturizing Face Sunscreen – Tinted, Broad Spectrum SPF 30 can be bought from Nordstrom | Amazon
---
The fact that it's clean skincare makes it so much better!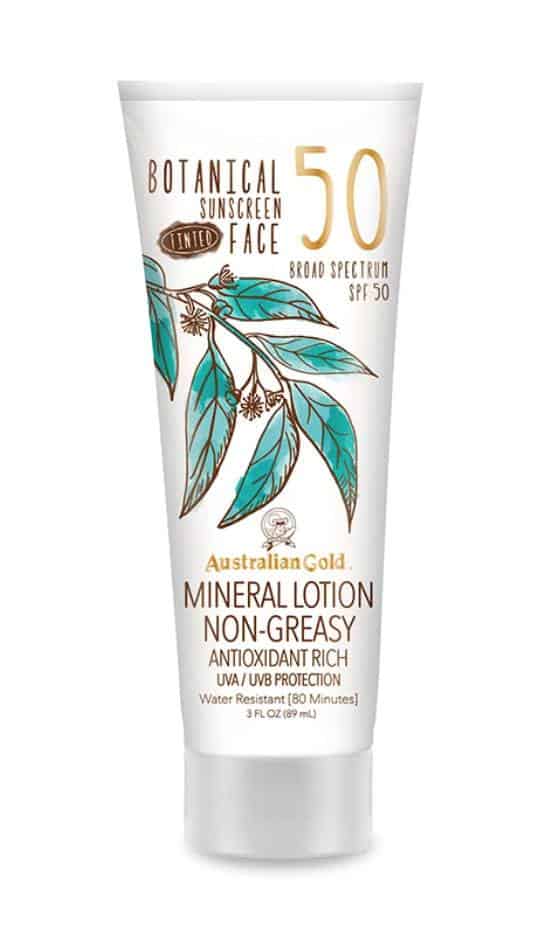 SPF: 50
Shade Range: 3 – Original, Medium, Dark
Coverage: Medium
Texture: Cream
When a product is a huge bestseller like this one, you know you need to check it out. The Australian Gold Botanical Sunscreen Tinted Face Lotion has the loveliest texture, it almost feels like whipped cream.
It's extremely lightweight and it applies to the skin like a dream, you don't need to rub or irritate your skin. It glides on and sinks in beautifully. It has a matte finish making it perfect for applying alone or under makeup.
If a subtle tint is your thing, you will love this tinted sunscreen. The tint is there, but it's super natural-looking, giving a no-makeup makeup look! It doesn't sink into fine lines and wrinkles making it all the more natural!
Formulated with impressive ingredients like Red Algae, Vitamins A and E as well as Iron, Folic Acid and three Amino Acids. All these ingredients ensure maximum sun protection and also loads of benefits for the skin.
Pros
Great coverage
Moisturises and hydrates
Broad Spectrum SPF
Fragrance-free
For all skin types
Matte finish
Water-resistant
Made for sensitive skin
Hypoallergenic
Cons
The shade range is limited
Australian Gold Botanical Mineral Lotion can be bought from Ulta
---
SPF: 30
Shade Range: 3 – Dark, Light, Medium
Coverage: Medium to Full
Texture: Cream
The 2-in-1 formula has been designed specifically to work with oily skin. And work the magic it does, on both men and women. It's targeted at men but we think it works just as well on women's skin!
It replenishes your skin with deep hydration to help you maintain balanced surface moisture.
This tinted cream boasts impressive coverage for sunscreen, so I say they should correct their ads and say it's a 3-in-1 product!
Reviews are in awe of its nourishing effects as a sunscreen alone! And fans agree that it is one of the best alternatives for a moisturiser.
It's creamy to the touch and the finish is plush and velvety. Wearing this under the sun will make you feel like you're a fish in a bowl. Because it's not heavy yet keeps your skin consistently cool.
When removed, there are no signs of redness or irritation. It's been formulated to be non-irritating and non-allergenic so there's a feat for everyone.
Pros
Superb coverage
Moisturises
Skin firming
Broad Spectrum SPF
For oily to combination skin types
Moderately priced
Menaji Power Hydrator PLUS Broad Spectrum Sunscreen SPF30 + Tinted Moisturiser can be bought from Look Fantastic | Amazon
---
FINALLY, a sunscreen that doesn't contain heavy, oily, greasy pore-clogging ingredients!!!
SPF: 50
Shade Range: 2 – Light/Medium, Medium/Dark
Coverage: Light to medium
Texture: Cream
The Sun Shield is another bomb tinted alternative to a medium coverage foundation. The coverage is fantastic and hides most skin irregularities. It blends seamlessly onto the skin and it doesn't rub off so easily.
The finish is a nice matte, skin-like finish. Skin-like as in imagining the feel of your skin after using a nice face scrub. That's what people are loving about this product!
It's lightweight in every aspect. And I mean that positively. The finish. The texture. The feel of it when applied. The impressive part is that even with the lightweight features, it's still a medium, buildable coverage.
With this sunscreen, you are guaranteed to get all the SPF shields you need without giving you any rashes. Feel free to stay longer under the sun than usual without any side effects on your skin!
If you're not a fan of the tint, MyCHELLE has a non-tinted version with the same amazingly impressive formula.
Pros
Great coverage
Blends naturally on skin
Vegan and Gluten-free
Broad Spectrum SPF
For all skin types
Moderately priced
Lightweight
Oil-free
Silicone-free
Cons
Impractical spout/dispenser
MyCHELLE Dermaceuticals Sun Shield Liquid SPF 50 can be bought from Thrive Market
---
This product makes wearing sunscreen enjoyable!
SPF: 40
Shade Range: 1 – Tinted
Coverage: Light to Medium
Texture: Cream
I find this product a very effective moisturising sunscreen. Every time the day ends and it's time to remove everything I notice how glowing and bright my skin is. It covers up perfectly on my skin and hides all fine lines and dark spots!
It's also surprisingly buildable but, I advise against that as it is a sunscreen and not as lightweight as the others. Just go along with re-applying throughout the day as indicated to get the best effects.
I have also actually tried this on with makeup and I think it doubles up well as a concealer. I did not need to use a separate concealer because it covered my blemishes brilliantly. I love its multi-use aspect of being a sunscreen, moisturiser, foundation and concealer!
It has a refreshing dewy finish and combines perfectly with the skin. It's not lightweight but it does not grease either.
If you're not a fan of the only tint that's offered, just like the previous product this one also has a non-tinted version with the same formula.
Pros
Great coverage
Brightens and moisturises
Hides blemishes and fine lines
Blends naturally
Broad Spectrum SPF
For all skin types including sensitive and combination
Fragrance-free
Cons
Pricey
Only one tint shade
EltaMD UV Daily Tinted Face Moisturizer Broad-Spectrum SPF 40 can be bought from Amazon
---
A tinted sunscreen that doesn't make your skin orange!
SPF: 50
Shade Range: 3 – Original, Face Shield Glow, Face Shield Bronze
Coverage: Medium
Texture: Cream
If you want a guaranteed tinted sunscreen that does not leave your face with any white cast or chalky residue, you need to try this sunscreen!
You'll always look forward to re-applying it just because it wears fluidly and seamlessly in-between applications.
You won't need to worry about any white lines or dried-up products left on your skin. It spreads nicely and easily on the skin. The coverage is fantastic and will disguise your skin beautifully along with impressive SPF.
The Sunforgettable Total Protection Face Shield from Colorescience is a breakthrough for sunscreens. As we're all aware, UV rays don't just come from the sun. UV rays can also come from the handy devices in our pockets.
It offers great sun protection and UV radiation from devices. Yes, that means even when you're working on your computer, your face will be protected and kept cool!
The product is water and sweat-resistant as well. The sunscreen feels hydrating too and I think it is a phenomenal sunscreen for both indoors and outdoors.
It doesn't feel sticky, even after a considerable amount of time and re-application is a breeze because the cream layers up nicely.
Pros
Water and sweat-resistant
Good Coverage
Hydrates
Blends naturally
Broad Spectrum SPF
For all skin types
Colorescience Total Protection Face Shield SPF 50 can be bought from Amazon
---
SPF: 20
Shade Range: 3 – Light, Medium, Dark
Coverage: Light to Medium
Texture: Cream
Spring has been claimed by the pandemic and suddenly we're nearing Summer already! And I don't know if it's just me, but I am already feeling the warmth even if locked indoors.
Feel the same? Then be prepared for the oncoming climate with the Omorovicza Complexion Perfector.
This sunscreen is light, yet has very buildable coverage and covers well enough to even out spots and complexion.
This brilliant product provides you with the benefits of sunscreen, concealer, foundation, moisturiser and anti-ageing cream all in one unique formula! It's just brilliant, mark my word!
The Omorovicza Complexion Perfector is no ordinary tinted cream! It is a hybrid between makeup and skincare and it provides just so many benefits.
This tinted sunscreen delivers lots of nourishment to the skin, and while it works as a makeup product it is equally a skincare product that you truly need especially for summertime.
Pros
Vegan
Good Coverage
Hydrates
Blends naturally on the skin
Broad Spectrum SPF
For all skin types
Omorovicza Complexion Perfector SPF 20 can be bought from Space NK
---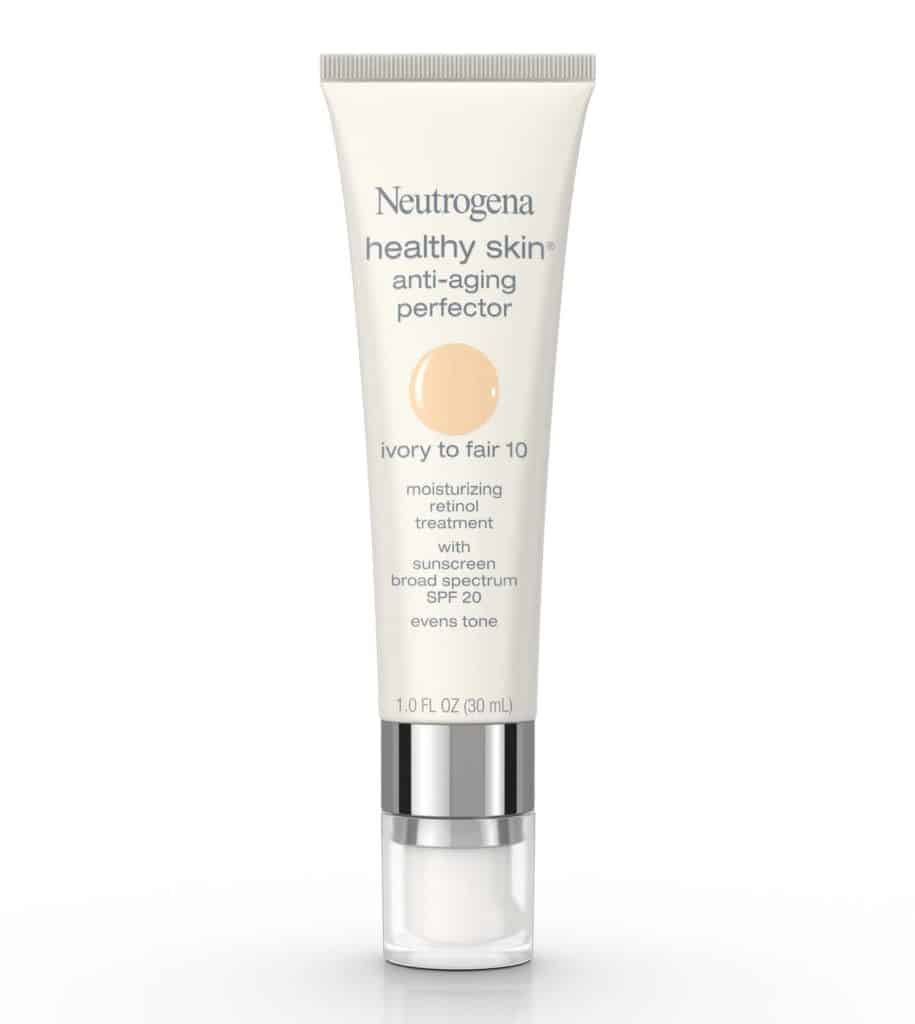 SPF: 20
Shade Range: 6 – Ivory/Fair (10), Fair/Light (20), Light/Neutral (30), Neutral/Tan (40), Tan/Medium (50), Medium Deep (60)
Coverage: Light
Texture: Liquidy cream
Neutrogena says this product's purpose mainly falls under the sunscreen category, but I tell you what. The number of people coming out with smoother and evened-out complexion will make you think it's a day cream with SPF!
The tint hides imbalances and slight imperfections but still exposes just enough wonderful quirks like freckles. It's best for really going au naturel with a generous, healthy side of sun protection.
Among the tinted sunscreens that we have so far, this one has the most amount of shades offered. It's a spectacular range of sunscreen.
They recommend applying sunscreen after using your face oil which I appreciate. Not a lot of sunscreens out there can mix with oils, usually, oil messes with the sunscreen making it wear off faster than it should.
It dries to a nice dewy-matte texture and leaves the skin glowing and refreshed. What more can you ask for from a skincare product?!
Pros
Water-resistant
Great light coverage
Hydrates
Moisturising Retinol Treatment
For all skin types
Smoothens skin texture
Improves complexion
Broad Spectrum SPF
Affordable
Cons
Not suitable for acne-prone skin
Neutrogena Healthy Skin Anti-Aging Perfector with Broad Spectrum SPF 20 can be bought from Amazon
---
SPF: 20
Shade Range: 3 – Light, Medium, Dark
Coverage: Light
Texture: Light Cream
Introverts unite! The Dermalogica Sheer Tint is truly sheer despite having a tint. But no complaints here.
I love the minimalism of this product and how perfectly suited it is for those who prefer to stay snug in their homes. It evens out the complexion just fine and is a great sunscreen to wear indoors or for quick errands and walks outdoors.
The product has an iridescent quality that makes you glow. You can build up the coverage where you need it and just spread it lightly over the rest of your face for a consistent look.
A little goes a long way, and since it is also a moisturizer, it keeps your coverage from getting oily. It's fragrance-free too and does not cause any irritation whatsoever. Truly a great skin companion for those who don't want strong coverage.
The best part is that it is transfer-free, you won't find any stains on your favourite new jumper!
Pros
Moisturises and hydrates
For dry to combination skin types, including sensitive and compromised
Broad Spectrum SPF
Fragrance-free
Cons
Pricey
Too sheer for some
Dermalogica Sheer Tint SPF 20 Sunscreen can be bought from Look Fantastic / Nordstrom
---
SPF: 40
Shade Range: 2 – Light/Medium, Medium/Dark
Coverage: Light to Medium
Texture: Cream
This is an illuminating and colour-correcting sunscreen. By that I mean it acts like a concealer and leaves your skin radiant-looking. It covers up well any discolouration and doesn't leave your skin oily.
Talk about functional skincare products, especially for us ladies tired of hypes! Definitely a superb product with SPF.
It helps with the overall skin appearance of the skin as well and reduces acne spots. At this point, I'm not sure if it's a primer, sunscreen, day cream, or whatnot. Try it out and let me know what it is for you!
The finish has a beautiful silky shimmer to it. At first, the product looks orangey for both shades, but as you blend it along through your face, it transforms like magic.
Pros
Great sun protection
Moisturises and hydrates
Colour-correcting
For dry to combination skin types
Broad Spectrum SPF
Reduces dark spots
Great tint pigments
Cons
Not the best for oily-prone skin
Dr. Dennis Gross Skincare Instant Radiance Sun Defense Sunscreen Broad Spectrum SPF 40 can be bought from Amazon
---
Advantages of Using Tinted Sunscreens
Sunscreens help our skins age gracefully and are imperative to use daily no matter the weather.
Although sunscreens don't come in 40-shade ranges, that's because their main function is to protect our skin. The added shades and tints are nice little perks to even out the skin tone.
One of the main reasons that I use tinted sunscreens is because they protect my skin from ageing. They also balance out the more obvious contrasting tones on my face, regardless if they are full-coverage or not.
They're a must for going swimming too as opposed to wearing full makeup. Not that I'm not guilty of doing so. (I still like my beach photos looking glamorous!)
I use them all the time. Not just on extra hot days but just generally for days that I don't feel like wearing foundation makeup, but still want my complexion to look nice and even.
Common SPF FAQs
Why do you still need to wear sunscreen even if you never get a sunburn?
There are 2 separate reasons for wearing sunscreen, one is to protect your skin from getting burnt and the other is to protect your skin from harmful ultraviolet (UV) rays.
While people with darker skin do have some natural protection that prevents them from getting burnt, they don't have protection from UV rays. So yup, sorry but everyone needs to wear sunscreen when out in the sun.
Can children wear SPF that's sold for adults?
Children can wear sunscreen that's made for sensitive skin without a problem. This is because the sunscreen that's for sensitive skin is made in the same way as sunscreen for babies.
When does the bottle expire?
Most sunscreens say the expiration date on the bottle. But there are always a few that break the rules, in those cases, it's safe to assume that you can use it for up to 12 months.
Is it a must to wear every day?
Generally speaking, if you are not going to be locked up in your house all day, you should wear some sort of SPF. For many people, that's covered in their moisturiser or foundation. If it's winter or it's not a sunny day then that should be sufficient.
However, in the summer and it's sunny that is not enough to protect your skin from UV rays. If you will be out in the sun for any substantial amount of time you will need at least an SPF30 – 50.
How often should you apply when in the sun?
To get the best protection from the sun you need to apply your sunscreen at least 30 minutes before you are exposed to the sun. Reapply every 2 hours after that. I know this sounds like a lot of work, and it is. But in the long run, it is worth it.
Applying sunscreen can be annoying, but skin cancer can be a life sentence. Sunscreen also protects the skin from premature ageing and lines.
What SPF Count is right for you?
Having a high SPF count in your sunscreen is optimal, but an SPF 30 does just the right job of screening your skin against UVB radiation, including the ones coming off of our gadgets.
That is, as long as you don't stay under the sun for too long, or that you make it point-blank to re-apply as indicated. The longer you plan to stay under direct sunlight, the more SPF you need, or the more re-application you will need to do.
Ultraviolet rays and Broad Spectrum
Not all sunscreens protect against both UVA and UVB. Broad-spectrum SPF does that for you. But what are UVA and UVB exactly anyway? These are the two most basic ultraviolet rays that are emitted from the sun and reach the surface of the Earth.
They are both responsible for playing roles in causing skin cancer. UVA is more dangerous as it penetrates deeper into our skins. And the fact that it plays a greater role in skin ageing and is emitted in exponentially larger amounts than UVB.
Whereas UVB is the culprit for sunburns but doesn't penetrate well enough even through glass and other obstructions, hence our need for sunglasses.
UVBs are generally blocked by some other material covering the skin like fabric, glasses, sunscreen, etc.
UVA, on the other hand, is a more sinister ray that's present any time of day, even at night. Hence the notion that sunscreen must be worn at all times possible, even indoors.
Broadspectrum is a term for sunscreens containing formulas that block against both UVA and UVB.
All of the products I've shared today have broad-spectrum SPF so I lessened the hassle of you looking for one, and that you concentrate on other traits.
Final Thoughts
While sunscreens are a must, tinted sunscreens, on the other hand, are a bonus feature. I just wish that companies start making shade ranges for tinted sunscreens as they do with foundations.
Hollie xx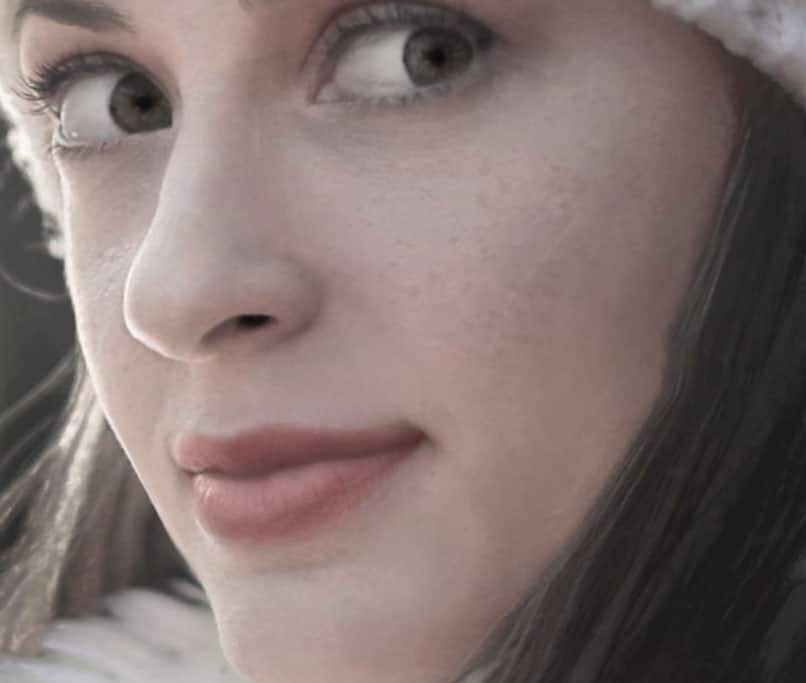 Hi, I'm Hollie, and I own BeautywithHollie.com. I love everything to do with beauty and love sharing my knowledge, advice, and beauty finds! Makeup and beauty are here to enjoy, and Beauty With Hollie is here to take the stress out of it!
---
---
Anastasia Beverly Hills bareMinerals Benefit Cosmetics Bobbi Brown CeraVe Chantecaille Charlotte Tilbury Clarins ColourPop Dermalogica Dior e.l.f. Cosmetics ELEMIS Estée Lauder Fenty Beauty First Aid Beauty Fresh Giorgio Armani Hourglass Jane Iredale L'Oreal Lancome La Roche-Posay Laura Mercier LORAC MAC Makeup Revolution Mario Badescu Maybelline Morphe Nars Natasha Denona Neutrogena NYX Origins Peter Thomas Roth Revlon Sigma Beauty Smashbox Stila Tarte Cosmetics The Ordinary Too Faced Urban Decay YSL
---