How To Repair Dry And Damaged Hair Without Help From The Hairdresser
Having beautiful, silky hair is one of my dreams! For some, it comes easily and for others, it comes with a few windy roads along the way.
When I say I've been there and done that, trust me, I've been there and done that. My hair has always been dry, and from overusing hair products it became very damaged too. Searching for split ends became my hobby.
I'm sure I'm not alone in that.
Hair is an amazing outlet to showcase our personalities. From straightened to permed, and dyed to styled, the choices are endless. This week it's jet black twin buns. Next week it's straight platinum blonde. The sky's the limit and the fun is infinite.
After the many changes that hair goes through to try to keep up with our moods and lifestyle, it can just—ploop! You wake up one day and now it's the hair commanding your personality.
Hair needs the right nutrition and care for it to live, pretty like humans. Learn to take care of your hair with this guide on how to repair dry and damaged hair!
Disclaimer: As an Amazon Associate I earn from qualifying purchases on Amazon and other affiliate programs. This means on some purchases, I make a commission. It doesn't mean you spend more, it simply allows me to keep this blog going!
1. Wash infrequently and with cold water
Washing hair with cold water may sound like a nightmare to you. But as the saying goes, we suffer to look nice, well in this case you need to suffer to save your hair!
Washing your hair with cold water will help to prevent frizz and further curling. How? Well, when we use hot water to rinse, the heat gets retained in our hair. The heat helps shape our hair quicker, a lot like irons and hair dryers.
When cold water is used, moisture is retained in our scalp and hair strands by closing the pores. With more moisture in our hair, our hair relaxes and is less likely to form tangles or frizz.
2. Change your commercial shampoo to Argan Oil Shampoo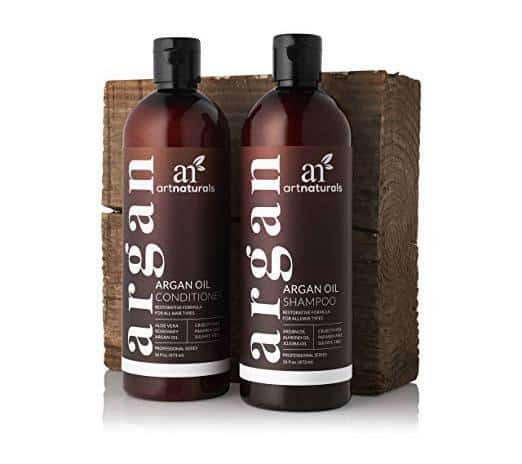 Argan Oil is the go-to ingredient for hydrating and repairing hair. It repairs hair by providing all the hydration that the hair needs to become unsusceptible to dryness and friction.
Argan Oil shampoos are also natural and always sulfate-free. This means your hair will retain its natural oils and get cleansed too.
I do want to share that sulfates in hair products aren't all bad. They're responsible for the lather our shampoos make and they effectively remove all the dirt lying around.
The negative side to sulfates is that they are too good of a cleanser that they tend to strip away everything including our natural oils. Plus they're irritants for those with sensitive skin.
If you have damaged hair, I recommend using a sulfate-free shampoo because it's best to try and keep as much of the natural moisture that you already have. Check out the best shampoos for damaged and dry hair here.
3. Comb your hair when it's damp, not wet
Your hair stretches and bends more when it's wet. So when you comb your wet hair, you are more likely to break the hair.
Wait a little bit until your hair is damp until you dry it. This way your hair isn't too dense and the comb will be able to glide easily without forcefully breaking apart the strands.
4. Do not blow your hair dry (literally)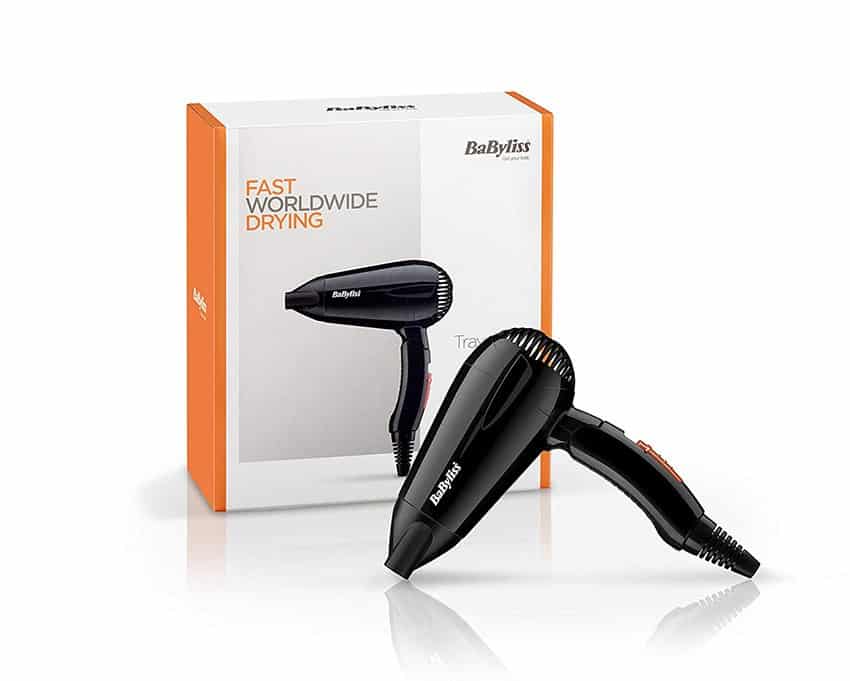 It's common knowledge that any way we dry our hair, we always somehow damage it. The worst way to blow dry your hair is when it's fresh out of the shower.
It's actually okay to use a hairdryer. But do it the right way. Towel dry or air dry your hair to a damp state, and THEN you can use a hairdryer to do the rest.
Make sure to stop when the majority of your hair is wet-free. It's best not to overdo it to a point where the strands are dry and heated up. Check out these hair dryers for stress-free styling!
5. Iron your hair when it's dry
When your hair is already dry and damaged, ironing isn't in your best interest. But if you must, then prevent further damage and give room for healing, by waiting until your hair is totally dry. As in when your hair roots are 100% dry. Not wet or damp.
This is because when you iron your hair and you can see a lot of vapour, it means you've literally sucked your hair dry instead of just simply styling it. To prevent all that, make sure your hair is free from all remnants of water. Your hair will thank you later!
6. Moisturise your hair with Hair Masks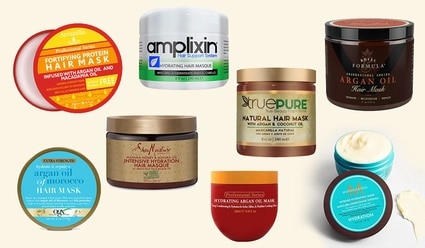 To help repair damaged hair means giving it all the moisture it needs. You can apply hair gels and masks to really get that moisture in.
Check out my post on the best hair masks for damaged hair here. They are all effective and powerful hair masks that will revive your hair back to its smooth and youthful look.
7. Comb out tangles and frizz with leave-on conditioners
This one I've learned since I was a teen. When my hair gets too tangled, I reach out for a leave-on conditioner and apply some directly on my tangled hair and a few on my hairbrush's teeth.
Then I gently start combing from the tips of my hair, working my way up to the roots. I really recommend this to anyone who's got super damaged hair. Within a couple of weeks, you'll see definite results. Just make sure not to use too much of the product.
It's always better to brush your hair from the tips to the roots. It helps prevent split ends and more breakages.
8. Trim your split ends
If you've been searching for the perfect solution to getting rid of your split ends, it's time someone told you the truth.
The only way you can get rid of split ends is by cutting them off! There, you've got it, don't believe any amazing product that will guarantee you split-end free hair after a week. There's no such thing.
The split end will only go once you physically remove it! The only product I can recommend to solve split ends is your trusted scissors. Trust me, they do a great job at it;))
I know how satisfying this is, but don't try to pick on the ends and completely strip them apart! I am very guilty of this, but in reality, it only worsens the problem!
Prevent further cuticle damage by not splitting your hairs to their core. That makes cell regeneration slower and worse, any nourishment from products you use won't distribute to the split hair strands.
My Thoughts
These are all great and easy remedies that you can do at home regularly. Keep in mind that it takes time to rehabilitate hair. But I'd say with the tips here, I guarantee you'll see improvements.
Home remedies don't always get your dry and damaged hair back to its 100% glory. They can only do so much by lessening and reversing adverse effects.
When your efforts have reached their maximum, don't hesitate to get an overhaul down at your local parlour.
Keep in mind that your rebond or keratin treatment won't last long. You'll have to maintain it and the same tips can become your maintenance routine. By doing so, you can say goodbye to dry and damaged hair and hello to your new, silky tresses!
Hollie xx
---
---
Anastasia Beverly Hills Benefit Cosmetics Bobbi Brown CeraVe Chantecaille Charlotte Tilbury Clarins ColourPop Dermalogica Dior ELEMIS Elf Cosmetics Estée Lauder Fenty Beauty First Aid Beauty Fresh Hourglass Huda Beauty Jane Iredale L'Oreal lancome La Roche-Posay Laura Mercier LORAC MAC Makeup Revolution Maybelline Milani Molton Brown Morphe Nars Natasha Denona Neutrogena NYX Origins Peter Thomas Roth Revlon Sigma Beauty Smashbox Stila Tarte Cosmetics The Ordinary Too Faced Urban Decay YSL
---