11 Fringe Hairstyles For Short Hair That Are Trending Now
Many people make the mistake of thinking that short hair is much harder to manage than long hair. Actually, it's not! It's just different and it's all about getting the right hairstyle.
Adding a fringe or bangs to your hairstyle adds so much from personality to more styling choices. Get inspired with these 12 easy fringe hairstyles for short hair that are on-trend now!
1. Curly Bangs in a Lob
Looking for a classy but down-to-earth look? Take it from Selena whose curly fringe defines that girl-next-door aesthetic. Check out some more short hair from celebrities here!
---
2. Layered Fringe Hairstyle
A deep, layered fringe will make you forget about your comb. This one's a style that is friendly for travellers.
With this hairstyle, you can wake up from a long bus ride, toss your hair around, and be instantly groomed. No laziness here, just a low-maintenance fringe style that looks good even without hair sprays or combs.
---
3. Short & Wispy
Not so gifted with a pair of scissors? That's alright! A blunt cut can easily be remedied by simply parting your fringe in the middle. Although to be honest, blunt cuts are all the rage right now!
This fringe style is low maintenance that won't ever look messy— because it makes "messy" look like a synonym for totally carefree!
---
4. Sleek Layered Side Part
Some people can pull off any look- that's Chrissy Teigan for you! Although to be fair, this is a pretty easy look to pull off! This fringe hairstyle is a classic pair to any haircut, long or short!
The upkeep can require a little bit of effort when it comes to styling it, but the results are well worth it. The look pairs up with any outfit and occasion! Turtle necks? Yes. Sweaters? Yes. Low-cut tops? Absolutely!
Most face shapes do well with a sleek side-parted fringe too in case you're worried about that.
---
5. Blunt French Look
Dense-haired ladies will love trying out an avant-garde fringe like this. It's a fringe that won't cover up your beautiful face, but still, give you a sense of security over your forehead.
While this particular fringe hairstyle will remind you always to have a comb in your pockets, the overall aesthetic this style does to your face is worth it!
---
Is your hair going grey? Check out these awesome hairstyles for grey hair!
6. Long and wispy
Taylor Swift may be controversial in her music but I think we can all agree she's a bombshell in her looks! Especially in her fringe hairstyles.
This one, in particular, is a style that proves even those with sharp angles can style a fringe! A full straight fringe without any layers on the side really does upgrade a short haircut.
Play around with the parting and you've got a hairstyle to match your whole wardrobe. When doing a style like this, just be wary of how much you're cutting off the sides, make sure it complements your facial features!
---
7. Straight Baby Bangs
A French fringe can be even more French when you trim it shorter! It's an edgy fringe hairstyle that not many are brave enough to try!
Be one of the few to be brave, and you'll be amazed at how feminine yet dominating this hairstyle can make you feel. It styles beautifully with straight, wavy or curly hair!
Just make sure to keep the fringe straight and volumised. Style this kind of fringe with a blow dryer when it is completely dry to get that fabulous volume.
---
8. Baby Side Bangs
Fringes can be elegant too! Check out how Lily's Audrey Hepburn-inspired fringes accentuate her face shape. And if you think you've got a face shape the world needs to see, show it off with baby side fringes!
When cutting a style like this, arrange your fringe equally over your forehead. Cut it with the scissors facing upwards to get that jagged effect.
---
9. E-girl streaks for short hair
TikTok has revived the late 90s/early 2000s style and I would've never expected this one to make a comeback! It's the semi-dyed hairstyle that makes you look like you have a fringe, without actually having a fringe!
First seen on Rogue from the X-Men comics, it's now seen around every Gen Z profile. And I'm totally digging this hairstyle, with the current era's makeup style. I love a good beauty history repeat for any decade!
---
10. Wavy lob
Before going for a curly lob, you might want to try out waves first to test the waters. It looks incredibly charming and instantly sprinkles some charismatic facade on you!
Wavy lobs are also low-maintenance when it comes to styling and combing. Although you may want to stock up on mousse and hairspray. This hairstyle is a fringe for girls who love styling hair buns!
---
11. Wavy Side Part Hair
Another hairstyle with Taylor Swift rocking her bangs! This inspo is the epitome of what a regal fringe style can be. This hairstyle requires you to style all of your hair, including the fringe, in a deep side part.
That will give you the volume and oomph to get that tsunami wave fringe. The rest of your hair will look like ripples caused by that amazing fringe hairstyle you got going on there.
Suffering from greasy hair? Read these lifesaving tips on how to manage oily and greasy hair
Final Thoughts
I hope you've picked up some inspo with these 12 fringe hairstyles for short hair! Fringes can work for everyone, no matter your face shape.
You just gotta get the right style for you. And when you do, don't forget to take lots of pictures of it for the lookbook, that way, you'll know which ones to get the next time!
Hollie xx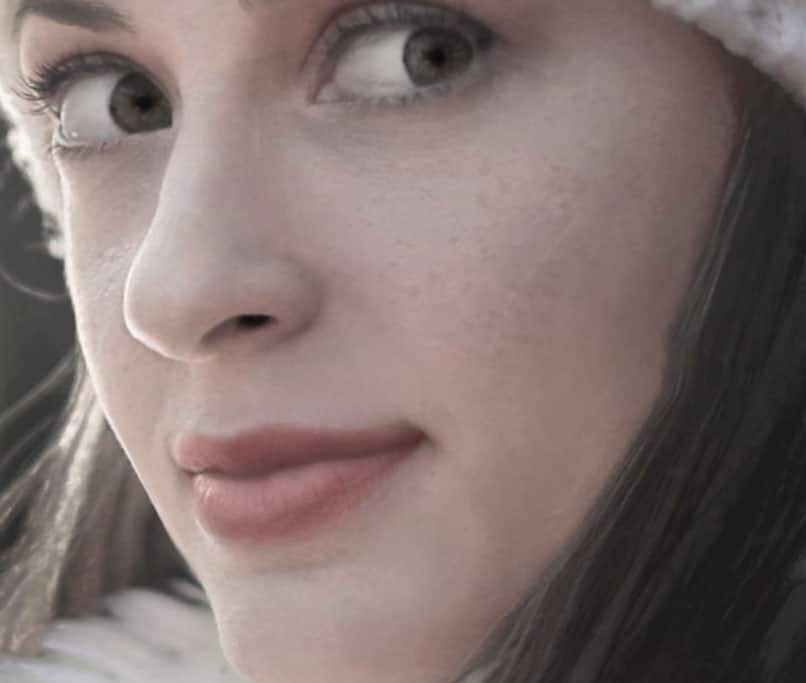 Hi, I'm Hollie, and I own BeautywithHollie.com. I love everything to do with beauty and love sharing my knowledge, advice, and beauty finds! Makeup and beauty are here to enjoy, and Beauty With Hollie is here to take the stress out of it!
---
---
Anastasia Beverly Hills bareMinerals Benefit Cosmetics Bobbi Brown CeraVe Chantecaille Charlotte Tilbury Clarins ColourPop Dermalogica Dior Dyson e.l.f. Cosmetics ELEMIS Estée Lauder Fenty Beauty First Aid Beauty Fresh Giorgio Armani Hourglass Jane Iredale L'Oreal Lancome La Roche-Posay Laura Mercier LORAC MAC Makeup Revolution Maybelline Morphe Nars Natasha Denona Neutrogena NYX Origins Peter Thomas Roth Revlon Sigma Beauty Smashbox Stila Tarte Cosmetics The Ordinary Too Faced Urban Decay YSL
---