Get Rid Of Oily Hair Fast With These 10 Tips
Not only does oily hair feel awful for the person experiencing it, but it can also make a dent in one's self-confidence. Oily hair can be the makings of a bad day. I'll rephrase that- oily hair has been the making of many bad days!
Fortunately, there are many solutions for oily and greasy hair! Just like skincare, hair care is a personal thing. Customise your hair care for your specific needs and you can get rid of oily hair faster than counting to 10!
We've put together 10 tips to help you get rid of oily hair fast! With just a few simple changes, oily hair will be a thing of the past.
Disclaimer: As an Amazon Associate I earn from qualifying purchases on Amazon and other affiliate programs. This means on some purchases, I make a commission. It doesn't mean you spend more, it simply allows me to keep this blog going!
1. Clean Your Hairbrush
Hygiene always helps, with everything really! If you wash your clothes, clean your makeup brushes and pretty much any other object that frequently comes in contact with your body, then you should understand that your hairbrush also needs cleaning!
Dirt and oil get lodged into the tiny spaces of your hairbrush. And if you let it sit that way, all you're doing is putting your hair in a merry-go-round.
Simply soak your brush in a soap and water mixture for a few minutes every other day and you'd be surprised at what a difference it can make.
---
2. Brush Your Hair The Right Way! (With the Right Brush)
One of the best tips I was ever taught is to brush your hair from its ends and up, especially after washing it.
Hold down the middle of your hair and gently brush the ends and tips to detangle them, and slowly work your way up, instead of starting at your roots.
Your scalp pores are more delicate and open after a good wash, if you tug your hair by combing it when it's wet, it will cause hair to fall out as well as split ends. By starting at the tips, you will prevent any tugging on the roots and it will help you a great deal!
But that's not all, you might also be using the wrong brush! I've written a great deal about this in my hair brushing article. Check that out if you'd like to know more!
---
3. Avoid Playing With Your Locks
Lock twirling, head-scratching, running fingers through your hair — the more you play with your hair, the worse it will look. I know how hard it is to resist, but, brushing and touching your hair frequently will stimulate oil glands.
It draws scalp oil down into the strands and adds extra oil to your hands. Basically touching your hair is a no-no, so keep those hands busy with something else!
---
4. Use Oil/Blotting Paper
Blotting paper for oily hair is an actual thing! Thanks to a certain Nunzio Saviano, there's a way to absorb all the excess oils on your scalp without overly washing your hair.
It's a dry shampoo blotting paper but what it actually does is remove the oil and grease from the hair.
Made out of rice paper, the sheets are infused with a proprietary powder formula that works to absorb excess oil from hair without weighing it down or adding a dull, powdery residue.
Simply pat a sheet over your scalp and other oily parts of your hair like you would with blotting paper on your face!
---
5. Wear It Down
Wear your hair down especially after washing. It's typically best to let it dry first before doing any styling to prevent the hair strands from becoming brittle and coarse.
Although for those with really straight hair, it won't hurt to wear it up right away, since the oil will run down and spread quicker since the route is straight and smooth.
---
6. Air Dry
Styling irons and heated blow dryers are great shortcuts. Although they can also make your hair look greasy faster. Especially after using them in high-heat settings. Your scalp will think it's been dried out and will act to quickly moisten it up resulting in grease.
It's best to let your hair air dry or use a blow dryer in a cooler setting. By doing so you won't need to wash your hair as frequently and you'll avoid heat damage at the same time.
---
7. Condition Your Tips
Conditioner weighs hair down, causing it to lie closer on the head which helps to accumulate sebum and oil easier. Whether using an in-shower or leave-in conditioner, try to apply it from the midway point of your hair and down.
This trick will also focus the conditioner's moisturising properties on the parts of your hair that don't get enough of it. Especially when you have wavy or curly hair down, but have an oily scalp. It also puts more care onto your split ends!
Even better, adjust your routine so that you're not using a conditioner with every wash. It's simply not necessary unless your hair is extremely dry or dehydrated.
---
8. Skip The Alcohol & Go For Tea Tree Oil, Apple Cider or Aloe Vera
While alcohol is good for drying out your scalp against excess sebum, there are other non-irritating oil-fighting ingredients that are more natural.
Opt for tea tree oil, apple cider vinegar, and aloe vera which can do just as good of a job minus the disadvantages of alcohol.
Apple cider vinegar has astringent properties that help remove excess oil from the skin, including your scalp. When properly diluted, an apple cider vinegar hair rinse may help balance the pH of the scalp, prevent hair product buildup, and maintain proper oil balance.
If you're not keen on smelling like a garden salad, there are Apple Cider Vinegar shampoos out there specifically formulated for your hair!
Tea tree oil is also good for dandruff which can be a part of oily hair. It has antibacterial properties, reduces itchiness and improves greasiness.
---
9. Try Shampoos For Dandruff
Speaking of tea tree oil and dandruff, I really recommend you try tea tree oil out as well as other shampoos that are for dandruff. Sometimes, it's hard to say which came first, the greasy hair or dandruff. The egg or the chicken?!
Needless to say, you'll want to get rid of both! Shampoos formulated for dandruff have drying properties that can help out with your excess oil problems. Just steer clear of ones with alcoholic ingredients.
Typically you'll find menthol or other peppermint-like substances in place of alcohol.
---
10. Wash Less Frequently
Wash often, but not too often. A common misconception is that washing hair will wash away the grease. Well, it technically will, but it will also get your hair used to be washed often, which in turn makes it produce more oil, more regularly.
If you wash your hair less frequently, your hair will get used to it too and will produce less oil naturally.
---
Final Thoughts
These oily hair tips are all fairly easy to do and most require just a little bit of tweaking to your usual routine. Nothing too grand, costly, or time-consuming. It's the little things that make the big differences!
I hope you'll enjoy incorporating them into your hair routine and enjoy eventually eliminating your oily hair!
Hollie xx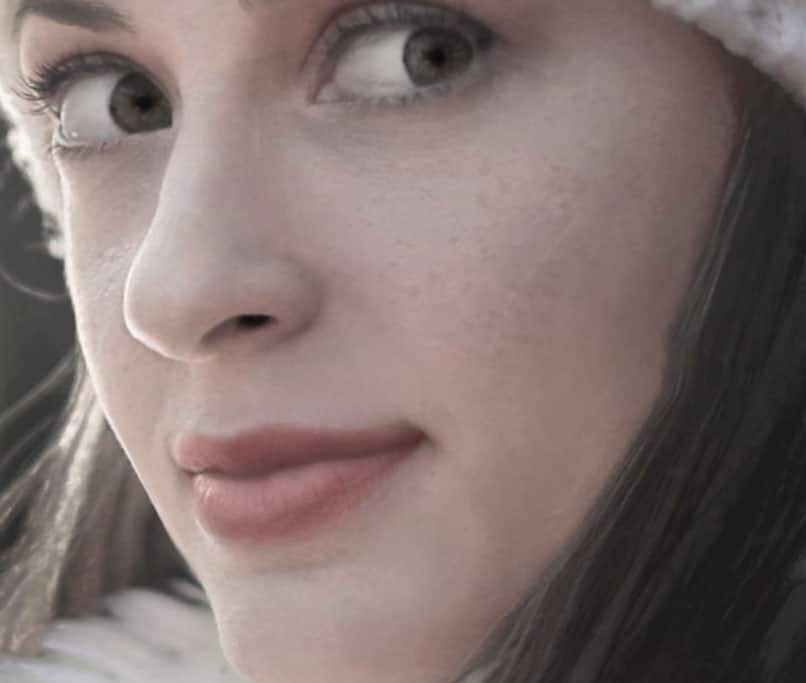 Hi, my name is Hollie, and I own BeautywithHollie.com. I love everything to do with beauty and love sharing my knowledge, advice and beauty finds! Makeup and beauty are here to enjoy, and Beauty With Hollie is here to take the stress out of it!
---
---
Anastasia Beverly Hills Benefit Cosmetics Bobbi Brown CeraVe Chantecaille Charlotte Tilbury Clarins ColourPop Dermalogica Dior ELEMIS Elf Cosmetics Estée Lauder Fenty Beauty First Aid Beauty Fresh Hourglass Huda Beauty IT Cosmetics Jane Iredale L'Oreal lancome La Roche-Posay Laura Mercier LORAC MAC Makeup Revolution Mario Badescu Maybelline Morphe Nars Natasha Denona Neutrogena NYX Origins Peter Thomas Roth Revlon Sigma Beauty Smashbox Stila Tarte Cosmetics The Ordinary Too Faced Urban Decay YSL
---