Juvia's Place New Nude Lip Collection Review
Welcome to nude paradise fellow nude lovers! Juvia's Place New Nude Lip Collection features three different lip formulas in a multitude of different nude shades and tones.
You'll find a nude for every skin tone and shade. There are velvet matte lipsticks (The Nude Velvety Matte Lipstick), lip liners (The Nude Luxe Lip Liner), and lip glosses (The Nude Lip Gloss).
No need to mix and match products from other brands to get the perfect colour! Juvia's Place New Nude Lip Collection has all you need for your dream nude lips in this collection.
Disclaimer: This article contains affiliate links. If you purchase using these links, you don't pay more, I simply earn a small commission!
Juvia's Place typically likes to release bold and fun colours in their products but this time they've gone for a nude collection to appease your nude cravings.
The collection consists of 12 velvety matte lipsticks that retail for $14 each, 6 long-wearing lip liners at $10 apiece, and 7 high-shine lip glosses in 2 different formulas for $13 each.
These babies come in 12 shades of three different undertones: peach, brown, and mauve. They're hydrating velvety matte lipsticks that provide highly pigmented, creamy and smooth long-wear lip makeup. They set to a beautiful velvety finish. And the best part is, they're transfer-proof!
Packaging
The gold and ombre pink packaging make these lipsticks look like a designer brand's special edition launch. It's chic and luxurious. The inner bullet case is real metal, and its rectangular casing has a nice deluxe feel to it. They look and feel beautiful in every way. For $14 apiece, it's a great first impression.
Shades
It was pretty hard to choose which shade I really wanted and needed the most! Looking at the swatches, they all look wonderful and flattering on my skin tone. Even the deepest shade, Cocoa!
It's no surprise the shades make for a hard time in deciding. Juvia's Place New Nude Velvety Matte Lipsticks were made to be all-inclusive and flattering for everyone, even with just 12 shades to offer at the moment.
Me – A warm-toned peachy pink nude
Libra – A rosy peach nude
In Vogue – A muted peach nude
Mademoiselle – A warm peachy nude
Cocoa – A deep dark chocolate nude
Toffee – A creamy mocha chocolate nude
Muted – A cool chocolate brown nude
Lady – A deep brown peachy nude
Kebi – A soft cool-toned pink mauve nude
A Mauve Moment – A mauve rose nude
Chic – A warm-toned soft mauve nude
2020 – A light brown mauve nude
Application & Formula
The shades I have are In Vogue (Nude Peaches), 2020 (Nude Mauves), and Toffee (Nude Chocolates). These lipsticks are infused with hyaluronic acid to ensure you won't go through the aftermath of chapped lips typically caused by matte lipsticks.
When swatched, the formulas look incredible and unbelievably textured! They look like expensive butter dyed in nude colours. You can tell they're very creamy from their swatches alone.
On my pale lips, the pigments were absolutely shocking, to say the least! They even scared me thinking they were too pigmented for me, even as nudes!
Luckily, they blend really well and with a little puckering, they looked fab! One firm swoop of a layer is enough to cover my lips. I definitely feel like these lipsticks were a bargain, their quality is up there and they'll last a while!
The shade In Vogue is a muted peach nude with neutral undertones. I love how it looks more like a true peach colour than anywhere orangey. It's surprisingly an easy shade to wear for my super pale skin. And the same goes for the nude chocolate shade Toffee.
This shade almost looks like a burgundy lipstick with brown undertones, rather than berry. It has a slight red tint to it too. Just enough to make my pale lips look like they're wearing lipstick!
The nude mauve 2020 shade is easily my favourite of the shades I picked. I wish I can say the same for the actual year 2020! Mauve is a stunning light brown mauve with berry undertones. Nothing too flashy, but they definitely make others look at you twice. It's very flattering for my lips and skin tone, and for most nude and neutral eye makeup!
These lipsticks have been nothing but a joy to wear. From the swatching to the application, they have this deluxe quality to them. And the sensation of them gliding on your lips will be of the most pleasurable experiences. They're creamy, smooth, and lightweight!
The Juvia's Place Luxe Lip Liner is a long-wearing cream pencil that glides seamlessly to define and fill in the lips. It comes in 6 shades that match all of their lip glosses and velvet matte lipsticks perfectly.
Packaging
These lip liners come in twist tube packaging. All sturdy plastic and bright pink remind me a lot of Barbie. The shades, however, will make Barbie go stand in a corner because these look very true and realistic on the lips. Even though they are highly pigmented just like the lipsticks!
Shades
Love Me is the nearest shade to my actual lip colour. It's full of pigment for a nude pink colour, which in all honesty, is a great shade for lipsticks with pink, red, mauve, and berry undertones only.
It can perhaps pull off a seamless scheme with darker shades, but not for light shades. Although, if you don't mind some duo-tint look to your lip, then it's a wonderful shade to choose between the 6. Especially, against Sweet Nothing which has an orange undertone to it.
Scorpia – A darkened plum
Kola – A chocolatey brown
So Rare – A golden muted brown
Lush – A dark rose
Love me – A pinkish brown
Sweet Nothing – A soft brown beige
Application & Formula
I like the lip liner. There's nothing bomb about it, but the pigment and texture are really nice quality. It glides on quickly and smoothly and doesn't crumble or mould on the lips but grips nicely on the surface.
I like that for a cream formula, it dries fast and nicely too. It doesn't run and creates veins on the edges of the lips. For $10, I say they're worth the try!
The Nude Lip Glosses come in 2 different finishes. There's the Juvia's Place The Glass Gloss in 3 shades, and the Jvia's Place The Lip Reflect in 4 highly-pigmented shades.
Packaging
The lip glosses come in clear acrylic tube bottles with twist caps. They come with large or full-sized doe-foot applicators. Still following the same gold and Barbie pink theme, these glosses look just as wow!
Shades
The Glass Gloss is a non-sticky sheer high-shine finish gloss. They have shimmer finishes for sparkly lip lovers.
The Glass Gloss – It's Glass
The Glass Gloss – It's Electric
The Glass Gloss – So Glazed
The Lip Reflect Gloss is a creamy lip gloss for wet lip looks. They don't have any shimmer but are super dewy and pigmented, giving a plump look to your lips.
Lip Reflect – Caramel Rose
Lip Reflect – Sis
Lip Reflect – Kiss me
Lip Reflect – Barely There
Application & Formula
I loved wearing these products even though I'm not a big fan of lip glosses overall. They feel like cooling creams on the lips and don't feel heavy or sticky.
The Glass Gloss in the shade- It's Electrics is a pink shimmer sheer gloss that defined my lips naturally. Plump without that fake big lips look if you know what I mean. It's perfect for my pale lips. It makes them look healthier and the soft pink tint from the shimmer makes all the difference.
The Lip Reflect Glosses are something unique to me. They're so pigmented they could almost pass for a dewy liquid lipstick. Even without wearing any lip liners underneath, the Barely There shade is obviously there!
The same cooling cream texture can be felt when wearing lip gloss. While they're not shimmery, they're still very reflective and have a plumping effect. Out of all the lip products, I'm most amazed by this one, considering that I really like the velvet matte lipsticks! These are just something else.
When topped on another lip product, it doesn't ruin the one underneath, nor does it make the formulas bleed. It simply sits merrily on top and gives your lips a beautiful highlight!
My Thoughts
Need I spell it out? The Juvia's Place New Nude Lip Collection is worth your money. They have great formulas, shades, and durability. All while being very reasonably priced. I love that they have discounted bundles too and that makes them all the more price-worthy.
Juvia's Place New Nude Lip Collection can be bought from Ulta
Hollie xx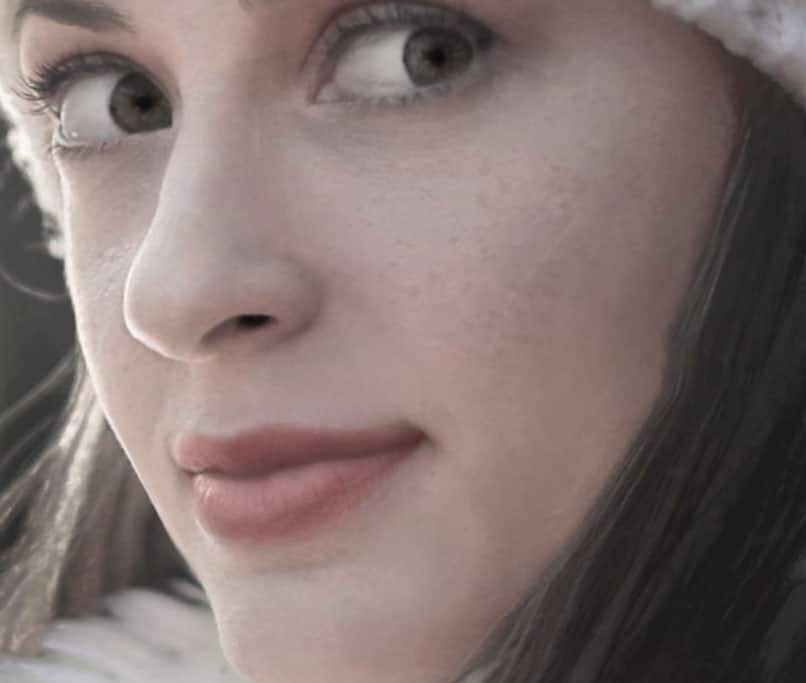 Hi, I'm Hollie, and I own BeautywithHollie.com. I love everything to do with beauty and love sharing my knowledge, advice, and beauty finds! Makeup and beauty are here to enjoy, and Beauty With Hollie is here to take the stress out of it!
---
---
Anastasia Beverly Hills bareMinerals Benefit Cosmetics Bobbi Brown CeraVe Chantecaille Charlotte Tilbury Clarins ColourPop Dermalogica Dior Dyson e.l.f. Cosmetics ELEMIS Estée Lauder Fenty Beauty First Aid Beauty Fresh Giorgio Armani Hourglass Jane Iredale L'Oreal Lancome La Roche-Posay Laura Mercier LORAC MAC Makeup Revolution Maybelline Morphe Nars Natasha Denona Neutrogena NYX Origins Peter Thomas Roth Revlon Sigma Beauty Smashbox Stila Tarte Cosmetics The Ordinary Too Faced Urban Decay YSL
---