Summer Skincare Routine for Combination Skin
If your skin tends to be oily around your forehead, nose and chin, but dry across your cheeks, welcome to the combination skin club! What's not so welcoming is our skin gets even more complex during the summer season.
The heat and humidity make the oily T-zone look shinier and tend to exaggerate the dry patches on your cheeks. Finding the perfect balance between hydration and oil-controlling skin-care products can be a bit tricky.
That's why we're sharing today a fool-proof combination skincare routine for the summer!
Summer Skincare Routine for Combination Skin- Tips & Tricks
Even though combination skin is one of the most common skin types, its solution is one of the trickiest. It's hard to find a moisturising or mattifying product that won't aggravate one area of the face or another.
Combination skin can also behave better or worse depending on the season. So a one-product that fits all for combination skin is a hoax. It's annoying to have more than one skincare product for each need but unfortunately, that's the reality!
It's a must that you go along and adjust your skincare routine with your skin's ever-changing habits as well as your skin's different oily and dry needs. We've put together some easy tips for getting it right with minimum effort and bother!
Product Specifications
While there are a ton of skincare with specific labellings for specific skin problems, like- cleansers for acne-prone skin, face masks for dry skin, or tinted moisturisers for sensitive skin… it's pretty rare or even non-existent to come across products labelled for combination skin!
For a pretty common skin type, to have no particular products for it is baffling. What it really shows is that no one product will do the trick for your skin.
Essentially combination skin types have both dry and oily skin, meaning you need to use more than one product!
Since this is a combination skincare routine for the summer, we'll stick to the basics and most necessary skincare that you need. We'll go over those regimen steps, with guides on what ingredients you should look out for.
1. Cleanse
In general, combination skin needs gentle skincare products, so as to not disrupt the dry, oily, and possibly blemish-prone areas. Products that don't contain soap are a must, especially in your cleansers.
This helps prevent and suppress inflammation, excessive dryness and irritation. Going soap-free allows the skin to calm down and start healing itself.
If you're unfamiliar with soap in skincare, look for sodium palmate in the ingredients. This is soap made with sodium hydroxide and palm oil.
Sodium cocoate is soap made with sodium hydroxide and coconut oil. Sodium palm kernelate is soap made with sodium hydroxide and palm kernel oil.
These ingredients are known to be irritants for compromised and sensitive skin. And for the most part, combination skin is just that so it's best to avoid these ingredients altogether.
What you should look out for in a cleanser is the ingredient AHA/BHA. These are powerful ingredients that cleanse well but are mild on the skin layers.
They cleanse combination skin correctly and help to reduce pores, unblock pores, and remove bacteria responsible for acne lesions and breakouts.
How to cleanse combination skin during summer:
Actually, your usual twice-a-day cleansing regime stays the same! Use a mild and gentle cleanser in the morning and night with lukewarm or room-temperature water.
It's not mandatory to use one particular type of cleanser. Be it cream, gel, or micellar. What's most helpful though is to steer clear of the irritant ingredients, and keep watch for the good ones.
2. Tone
Choosing a toner for combination skin can be difficult. Avoid toners with fragrances and irritating ingredients like witch hazel and of course alcohol-based ones too.
An effective, balancing toner for combination skin would ideally be one with skin-repairing ingredients such as ceramides and fatty acids. The fatty acids are needed for moisture and hydrating qualities as toners can be drying, even for alcohol-free ones.
Antioxidants are also welcome. And the cell-stimulating ingredients AHAs and BHAs should always be present.
How to use a toner on combination skin during summer:
Apply toner using a cotton pad over your dry and problem areas with gentle gliding and patting motions. As for your oily areas, soak the cotton pad with toner, and stick it on your oily skin.
This one's called a "toner mask" and a neat trick for combination and oily skin. Let it sit for about three to five minutes so the cleansing compounds can really work their way into your oily areas.
It's the quickest, easiest way to hydrate, calm and even out oily skin in under five minutes, instead of applying several layers of skincare products. Using this technique helps balance your combination skin, especially on the onset of sebum overload during summer.
3. Moisturiser and Sunscreen
If you've been following the blog for a while, I probably sound like a broken record. But…I still need to say it: don't forget the sunscreen! This is the holy grail in looking after your skin.
Every skin type and shade needs sunscreen regularly. It's the most effective anti-ageing product when it comes to both natural and unnatural skin damage.
For combination skin, it's highly recommended to use mineral sunscreens. These are sunscreens that contain zinc oxide and/or titanium dioxide. They reflect UV light preventing them from causing further damage and deterioration of skin conditions.
The general idea as to why mineral sunscreens are better for combination skin (and all skin types for that matter) is that mineral sunscreens deflect UV rays. While on the other hand, chemical sunscreens merely absorb UV rays and convert them into heat for the body to release.
How to use sunscreen on combination skin during summer:
Instead of applying your products separately, use a handy moisturiser with SPF. Even better, use a tinted moisturiser with SPF so you're guaranteed zero white casts even if it's a mineral sunscreen type! Follow the product's instructions to the T and you'll have well-cared-for combination skin.
If you prefer using a moisturiser separately, you'll want to use an oil-free, alcohol-free one. An oil-free moisturiser guarantees your dry areas will still get all the moisture and hydration it needs without compromising your oily (and sensitive or acne-prone) areas. An oil-packed moisturiser will, however, make your oilier areas much worse.
If you have extremely dry and dehydrated areas, you're gonna have to put in a little more effort. Use a thicker moisturiser for your dry areas, and a separate water-based one for your oily areas.
To correctly do this 2-in-1, apply your oil-free moisturiser first. You can apply it to your whole face. Then, you may use your thick moisturiser exclusively on your dry skin only. This allows ample moisturising for dehydrated skin and moderate moisturising for the rest.
Final Thoughts
That's it for my guide on the summer skincare routine for combination skin. As you can see caring for combination skin is actually really easy. It may have an extra step or 2, which I know can be annoying, but the results are really worth it.
What's most important is to stick to products and ingredients that work for combination skin, and your skin will thank you later! Combination skin isn't hard to care for, it's getting the right care for it that can seem hard!
Hollie xx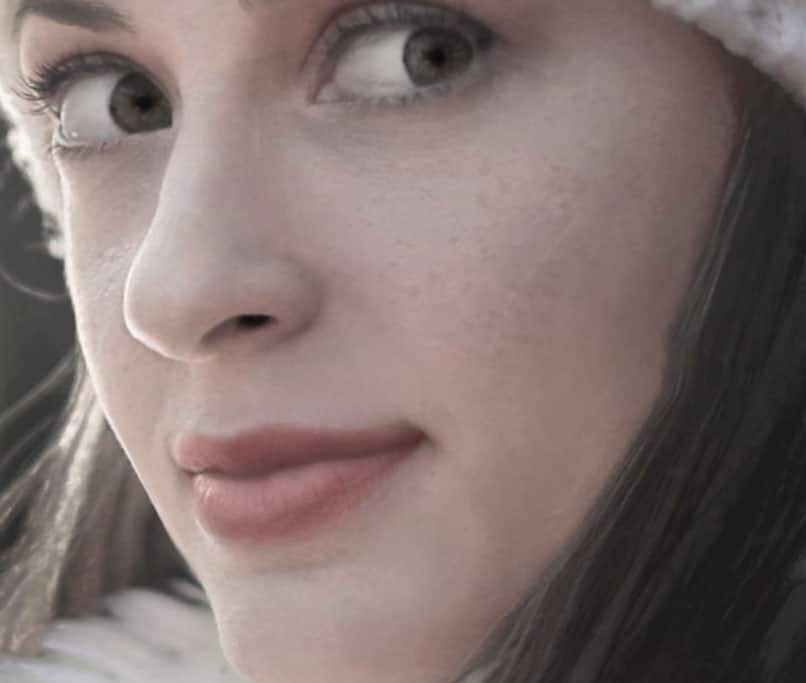 Hi, I'm Hollie, and I own BeautywithHollie.com. I love everything to do with beauty and love sharing my knowledge, advice, and beauty finds! Makeup and beauty are here to enjoy, and Beauty With Hollie is here to take the stress out of it!
---
---
Anastasia Beverly Hills bareMinerals Benefit Cosmetics Bobbi Brown CeraVe Chantecaille Charlotte Tilbury Clarins ColourPop Dermalogica Dior Dyson e.l.f. Cosmetics ELEMIS Estée Lauder Fenty Beauty First Aid Beauty Fresh Giorgio Armani Hourglass Jane Iredale L'Oreal Lancome La Roche-Posay Laura Mercier LORAC MAC Makeup Revolution Maybelline Morphe Nars Natasha Denona Neutrogena NYX Origins Peter Thomas Roth Revlon Sigma Beauty Smashbox Stila Tarte Cosmetics The Ordinary Too Faced Urban Decay YSL
---