What is Toner for Skin Care and Should You Use One?
Skincare is a chemistry equation. Use the right stuff and you've got skin that's perfectly balanced inside and out. Use the wrong stuff and you'll be left in a loop of recurring problems.
The question is, which skincare products do you need to balance your skin? After quite a few people messaged me about whether they should use a toner in their skincare routine, I've decided to do a whole blog post on exactly that!
What is a toner in skincare for and what exactly does it do? Do you need to use one? Let's go right into it!
The 411 on Toners
What is a Toner?
According to dermatologist Joshua Zeichner, 'Toners are skincare products that have the consistency of water'. They contain oil contradicting ingredients such as alcohol to combat oiliness since that was traditionally what toners were for.
Previously toners were formulated to have high concentrations of alcohol and therefore were drying. Today's toners, however, contain a variety of soothing, brightening, and anti-ageing ingredients. Some even have ingredients that help clear up acne and hydrate or moisturise your skin!
Toner products today are much more versatile and less drying or irritating. With new formulas in today's market, toners take back what they're truly meant to do, which is to re-balance your skin's pH levels.
If you want to talk science, a toner is a fast-penetrating liquid that delivers to the skin a quick hit of hydration and mostly helps with removing some lingering dead cells that might've been missed with your cleanser. The result: clean and glowing skin.
How is it Different from Micellar Water?
Micellar water is mostly used for removing makeup. It helps break down makeup particles, especially those committed to sticking to your skin. Micellar water helps in removing oil and dirt from your pores but they're not always 100% effective in cleaning out all the trash from there.
On the other hand, toners are used to deep clean your pores thoroughly, and then tighten up your skin. They help close open pores and maintain the pH of your skin. It's more of a skincare product than your average micellar water that simply removes any product or foreign particles.
Toners leave a lingering effect like tightening, balancing, brightening, and a plethora of other effects (depending on the ingredients and products), whereas micellar water doesn't.
Choose The Right Toner For Your Skin
The old type of toners shouldn't scare you from trying out today's toners, no matter what your skin type is! They have changed so much since then and everyone can benefit from using one.
They help balance your skin's acidity level and do so much more to complement your cleanser. Check out my review on the best toners for sensitive skin.
Oily Skin
While the old toner formulas are still quite effective for oily skin, they have a high amount of alcohol in them, which isn't necessary for everyone. That's why there are acid toners for those with excessive sebum.
Acid toners have seemingly taken over the toner market, and for good reason: After cleansing, they can help chemically exfoliate the skin and really slough off whatever grime and dead skin cells are hanging out on the surface of your complexion.
Even more specific, those with oily skin can look for exfoliating toners. They do exactly what both your exfoliating products and cleansers do, only without the adverse side effects like the necessary peeling or burning.
Dry Skin
Those with dry skin are long-time haters of toners, mostly because of what toners traditionally did to the skin- constant drying.
That's a thing of the past now as dry-skinned people can reach for a toner that will moisturise and hydrate their skin while keeping it clean and balanced.
If you've got dry skin, look for toners containing hydrating peptides, marine extracts, and algae. That is according to cosmetic dermatologist Loretta Ciraldo, MD.
These are cleansing hydration that complements the structure and formula of a toner without adding any oils to your toner product.
Sensitive Skin
Yes! Even sensitive skin can get in on the toner fun. No need to be afraid of toners. After all, there are water-based toners too if you're really getting anxious just thinking of the prickling pain (Good news: there is no prickling pain!).
If you have very sensitive, rosacea-prone or overly dry skin, avoid acid-based toners! This means, stray away from acids meant for oily skin as those have ingredients such as alcohol or acids that aren't so good for you.
Instead, look for alcohol-free toners, calming toners, or toning lotions under clean beauty. There are a lot of them actually and these types of toners are what work best not just for sensitive skin types, but are mostly great for all the other skin types too.
Acne-Prone Skin
If you have acne-prone skin, look for toners containing salicylic and /or glycolic. These are mild but powerful cleansing agents for your breakouts as opposed to using just benzoyl peroxide.
Those with acne-prone skin can benefit so much more from toners than what is believed to be the norm. You'll be helping your troubled skin by balancing your pH levels and deep cleaning your pores to reduce the risk of acne.
Normal Skin & Combination Skin
Normal and combination skin types can get away with all types of toners in reality. But if we're talking about the best and safest, go for what's good for sensitive skin. Try to avoid alcohol ingredients as best you can, because toner is still a toner, even without alcohol.
Alcohol-free acid toners are great at rebalancing and tightening your skin without going extreme. Look for hyaluronic acid toners and other hydrating toners to get a 50/50 for your skin.
Do I Need a Toner?
Now, it's down to this. With all the great things toners can offer, are they really necessary? They're not, actually! Toners are great follow-ups or complementary products for your cleansing routine if your skin seems to be lacking something that your usual products aren't fixing.
They're great to use during the summer when you need the extra cleaning but most times, it's really up to you if you need it and if you have the time. Cleansing and moisturising are a lot more important so never use a toner instead of those!
Just know that when you do use a toner, they have only good things to offer as long as you're using the right one.
Final Thoughts
What did I tell you? Toners aren't that bad! In Asia, toners were always and still are a staple in skincare.
Toners were the first cleansers before cleansers were even popular. They do a good job at keeping your pH levels just right, especially after soaping up, washing, exfoliating or cleansing!
Hollie xx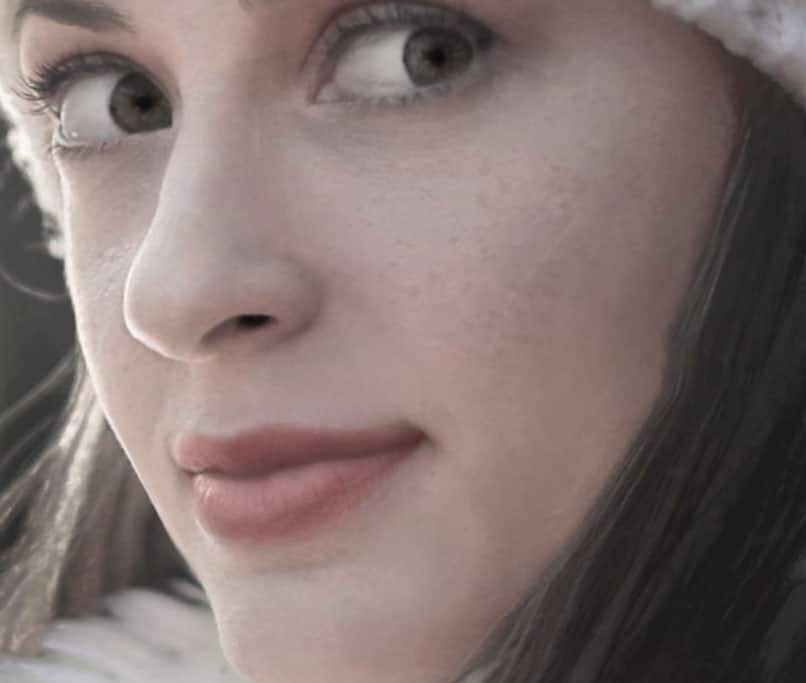 Hi, I'm Hollie, and I own BeautywithHollie.com. I love everything to do with beauty and love sharing my knowledge, advice, and beauty finds! Makeup and beauty are here to enjoy, and Beauty With Hollie is here to take the stress out of it!
---
---
Anastasia Beverly Hills bareMinerals Benefit Cosmetics Bobbi Brown CeraVe Chantecaille Charlotte Tilbury Clarins ColourPop Dermalogica Dior e.l.f. Cosmetics ELEMIS Estée Lauder Fenty Beauty First Aid Beauty Fresh Giorgio Armani Hourglass Jane Iredale L'Oreal Lancome La Roche-Posay Laura Mercier LORAC MAC Makeup Revolution Mario Badescu Maybelline Morphe Nars Natasha Denona Neutrogena NYX Origins Peter Thomas Roth Revlon Sigma Beauty Smashbox Stila Tarte Cosmetics The Ordinary Too Faced Urban Decay YSL
---