The Best Highlighters for Pale Skin in 2023
Highlighters are like the icing on a cake, they are the final touches to a makeup look, taking it from drab to fab! They add extra sparkle, giving you a dazzling look!
But, for pale skin, highlighters can be a problem, trust me, I know! With one of the fairest skins around, finding makeup that works is a real struggle.
All too often, highlighters are darker than my skin colour, which kinda defeats the purpose of the highlighter altogether. Highlighters are supposed to bring out the features you want people to notice, so getting them right is really important.
That's why I've compiled a list of the best highlighters for pale skin. So that people like you and me can also party hard without our makeup looking like clowns.
Disclaimer: As an Amazon Associate I earn from qualifying purchases on Amazon and other affiliate programs. This means on some purchases, I make a commission. It doesn't mean you spend more, it simply allows me to keep this blog going!
The Hourglass Ambient Lighting Palette features three shades of Ambient Lighting Powder in one palette. All three shades have a natural-like reflection making it the perfect highlighting palette for pale skin.
It has fancy Photoluminescent Technology that filters out harsh light and refines the appearance of the complexion by using high-tech, soft-focus finishing powders.
The powders can be used individually or layered for a multidimensional glow. It's an award-winning highlighting palette that's lightly pigmented and very finely milled, helping you achieve a gorgeous finish to any look.
Hourglass Ambient Lighting Palette Shades:
Dim Light: This is a neutral peach beige powder that has a perfect balance of warm and cool tones to blur imperfections. Dim light is also cool enough to use as a contour, the pigmentation is so subtle and neutral.
Incandescent Strobe Light: This shade has a beautiful opalescent pearl powder that is exclusive to this palette only. It brightens the complexion with a celestial glow. This is a stunning shade when dusted all over the face and also makes for a beautiful highlighter. It's full of shine and shimmer for the ultimate glow.
Radiant Light: A sun-kissed golden beige that enhances the overall complexion for a healthy sun-kissed glow. It is a gorgeous bronzer that perfectly warms and balances even the palest of skin tones.
To achieve a seamless colour for pale skin, use a light, gentle hand.
Pros
It has warm tones and cool tones that both flatter pale skin
Quality packaging
Finely milled with satin textures
---
Bobbi Brown Highlighting Powder has one of the most beautiful airbrushed effects a highlighter can have. It's a highlighting powder that you can have full control over and allows you to build up the intensity with ease. This is especially necessary for pale skin tones where the slightest amount of pigment shows in an instant.
The pearly powder formula with the rosy pink highlights gives a natural luminosity in most of the shades. The shimmer can still be very blinding and the colour still sheer or controlled, whichever way you like it!
It can be applied with a brush or a finger swipe and is long-lasting.
Bobbi Brown Highlighting Powder is available in 5 shades that all work amazingly on pale skin. They are:
Bronze Glow: A shimmering warm gold. Use the slightest brush pressure to warm up your pale skin. It gives a natural tan, perfect for when you need that extra bit of natural-looking colour.
Pink Glow: This is a soft subtle pink shimmer that's ideal for a natural, daily glow. The colour is gorgeous and it blends seamlessly with the foundations.
Sunset Glow: This pink with gold shimmer is the ultimate summer highlighter for all skin tones. And it is arguably a rare warm-toned pigment for pale skin that's not too intense in color.
Afternoon Glow: A soft pink-purple that is very buildable and velvety smooth to the touch. This highlighter leaves a dramatic finish that will make your cheeks look like they are subtly wet with light. This shade really catches attention!
Moon Glow: This is the most gold of them all. It is a much warmer gold than the Bronze Glow. While I think it suits pale skin colours, I think your skin needs to be warm-toned to actually pull it off.
Pros
Mirrored compact, quality packaging
Finely milled shimmers
---
MAC Mineralize Skinfinish Powder Highlighter is a luxurious, slow-baked highlighter and is gorgeous to look at, as well as to use, of course! You can use it for buffing onto your skin for highlight, or you can blend it all over for a sheer luminous glow to your face.
It's formulated with the MAC Multi-Mineral Complex and vitamin E ingredients. These are some of the best quality highlighters around, they are buttery and soft to apply and last amazingly throughout the day!
This highlighter has a really natural and soft shimmer to it that makes it perfect for pale skin. While the highlighter comes in a few shades, not all of them work well with pale skin.
Below are the shades that work beautifully with pale skin:
Lightscapade: This is a beautiful gold/pink shimmer with a tint of purple but the overall feel is bright and glowing. This will really show you off as "lit from within". It gives a beautiful glow when applied and the light reflection looks seamless with the rest of your skin.
Soft & Gentle: A pinkish nude shimmer that is the perfect highlight for pale skin. It's very neutral and yet the colour is distinct against the skin.
Cheeky Bronze: This shade has warm golden pink with a subtle shimmer. The formula is buttery and the shimmer impressively lasts the whole day. Though it has warm undertones, when applied discreetly, can make pale skin look more alive.
Pros
Dermatologist tested
Ophthalmologist-tested
Non-acnegenic
Finely milled shimmers
Baked mineral formula
---
This highlighter is a makeup innovation! It's a silky luminous, long-wear BB highlighter that brightens, perfects and corrects. That's not all, it's also got fancy makeup Photo Optic Technology that brightens areas where shadows fall on and highlights facial features. 
Not only is this going to give you some serious highlights, but it also doubles up as a dewy-finish concealer. It minimizes imperfections including blemishes, dark circles, fine lines and wrinkles.
The suitable shades for pale skin are:
0N Soft Pink – This is a neutral pink soft shimmer. It has that girl-next-door pinky tone that will brighten your skin. The sparkly BB cream also has considerable coverage in it. It's a must-try hybrid BB concealer/highlighter for pale skin tones!
1C Light – Warm nude shimmer. This is an ideal soft reflective concealer that hides skin imperfections well, lasts seamlessly, and does not emphasize dryness and wrinkles. As a highlighter, it applies and stays perfectly on the skin even with its cream formula. The shimmer looks close to a nicely moisturized face, subtle yet effective.
Pros
Integrated brush and quality packaging
Multi-use concealer and highlighter
Wet shimmer finish
Lightweight cream formula
---
The NYX Born to Glow Liquid Illuminator is a game-changer. Some people like to add a very tiny bit of this into their foundation for a glowy finish. I like using this in the high points of my face by just adding a tiny bit.
If I am going for an intense glow, I like adding an additional highlighter that I use on top as well. But the subtle shimmer is all I need for my everyday makeup look. One thing to be aware of is that a little goes a long way, so use it sparingly if you have fair skin.
It's made with a moisturising formula too so it sinks and blends perfectly into your skin. You can expect a smooth dewy finish.
You'll be surprised by how good it is as a highlighter. It can go head to head with more expensive cream highlights. This is because the formula is super light on the skin. The glowing effect is a perfect balance of a naturally shiny and dewy look.
It can also be used in quite a few ways, from a strobe cream to applying before foundation or you can mix it with foundation and add a faint glow to the face. You can also directly apply at the high points of your face to add the final touches. Basically, the sky is the limit and the options are endless!
Each method you use will give your face a slightly different look; however, the end result is the same. A dewy reflective finish with varying intensities of light reflection.
The shade Sunbeam has a peach-pink undertone and would look pretty on most pale skin tones.
Pros
Travel-friendly packaging
Blends easily
Does not feel greasy
Feels lightweight on the skin
Acts as a good primer and concealer too
A little goes a long way
Great under-flash photography as well
---
The Too Faced Diamond Light Multi-Use Highlighter is infused with real crushed diamond powder and light-reflecting pearls. It creates a rainbow-like glow that lights up your complexion.
The skin's reflection when wearing this highlighter can very well be compared to a diamond's glow. It's a custom highlighter that can be applied anywhere.
The formula started out as a hand-poured liquid that becomes a pressed powder. This ensures that no two highlighters will ever look the same- just like a real diamond! I love that!
It comes in 2 shades which are perfect for pale skin, they are:
Fancy Pink Diamond: This highlighter has a mixture of gold and peachy pink tones. The shade is perfect for fair and pale skin tones. It can create it look blinding and subtle, depending on how much you apply. You'll find this highlighter doesn't add texture to the skin, it's smooth-looking and extremely glowing.
Diamond Fire: This highlighter has an icy white, cool shimmer. It's an absolutely beautiful shade, especially for pale skin tones. I can see this icy shade being beautiful on a lot of different skin tones too, not just the pale ones!
It's a buildable highlighter that doesn't patch, so you can have a sheer look or a blinding one!
Pros
Beautiful, quality packaging
Sheer buildable pigment
Highly reflective finish
Blends and sinks into skin great
---
The Anastasia Beverly Hills Moonchild kit is a collection of 6 metallic powder highlighters. These shades are the best-matched cool tones for pale and fair skin. Surprisingly, medium and deep skin tones are equally raving about it.
I love that it's a palette and that you have so many options for your highlighting needs. You can really go to town with this palette. The palette can be used wet or dry, depending on the intensity you want, usually wet creates a much more intense look.
It has a silky-textured powder that easily layers to create a customised glow with an intense, shimmering finish. The colours are made up of icy white, iridescent blues, lilacs and pinks.
The super-soft, buttery shades are effortlessly buildable and can double up as eyeshadows which I love. And you know I'm all for multi-use products.
It's a really versatile palette for those who like to experiment with colour and layering. All the colours work with pale skin but below I've done a rundown on each shade.
Shades for Pale Skin:
Blue Ice: This is a diamond white with a blue shimmer. It has an icy white base with blue sparkle and shimmer. The coverage is buildable semi-opaque, which is stunning and lightly metallic on the skin. Pale skin can't mess up with this one.
Star: Star is a light silver with subtle, cool undertones and a metallic sheen. It is exceptionally metallic with over-the-top reflective shimmers.
Purple Horseshoe: It is a light pinky-lavender with iridescent purple and pink shimmer.
Pink Heart: Pearly white with pink shimmer. Pink is a universal shade and gives pale skin a gorgeous glow to it. It applies almost translucent but turns shimmery pink as it catches the light.
Lucky Clover: An iridescent shade that has a pale green and golden base with yellow shimmer.
Blue Moon: This is an icy blue with a silver shimmer. Perfect for recreating an ice look, although it would look great as an eyeshadow too.
All the shades are extremely versatile and can really be used anywhere you want an extra shimmer and shine!
Pros
Cruelty-free
Long-wearing formula
Highly-reflective
---
A loose highlighting powder can be tricky to use because of the fallout that tends to come with it. But the Wet n Wild MegaGlo highlighter turns any beginner into a pro.
It has a very buildable formula that blends really well without excessive fallout and its micro-fine pearl pigments combine to boost your skin's glow for a glorious highlight.
The colours are true and pigmented and the shimmer and shine last until it's time to wash it all off! A little goes a long so for pale skin, apply it sparingly. It's on par with expensive luxury highlighters, the texture and feels like a designer dupe.
Shades for Pale Skin:
I'm So Lit: This is a pale pink with a mauve shimmer. It's an all-year-round shade for pale skin and it's a flattering highlighter for most everyday, natural makeup looks.
You Glow, Girl: This is an apricot, pink shimmer. You Glow, Girl is almost a gold shade but the pink undertone easily makes it a great blend for pale skin. You can rock this shade as long as you don't get too carried away or it may look too much.
Pros
Cruelty-Free
Fragrance-Free
Vegan
No excessive fallout
---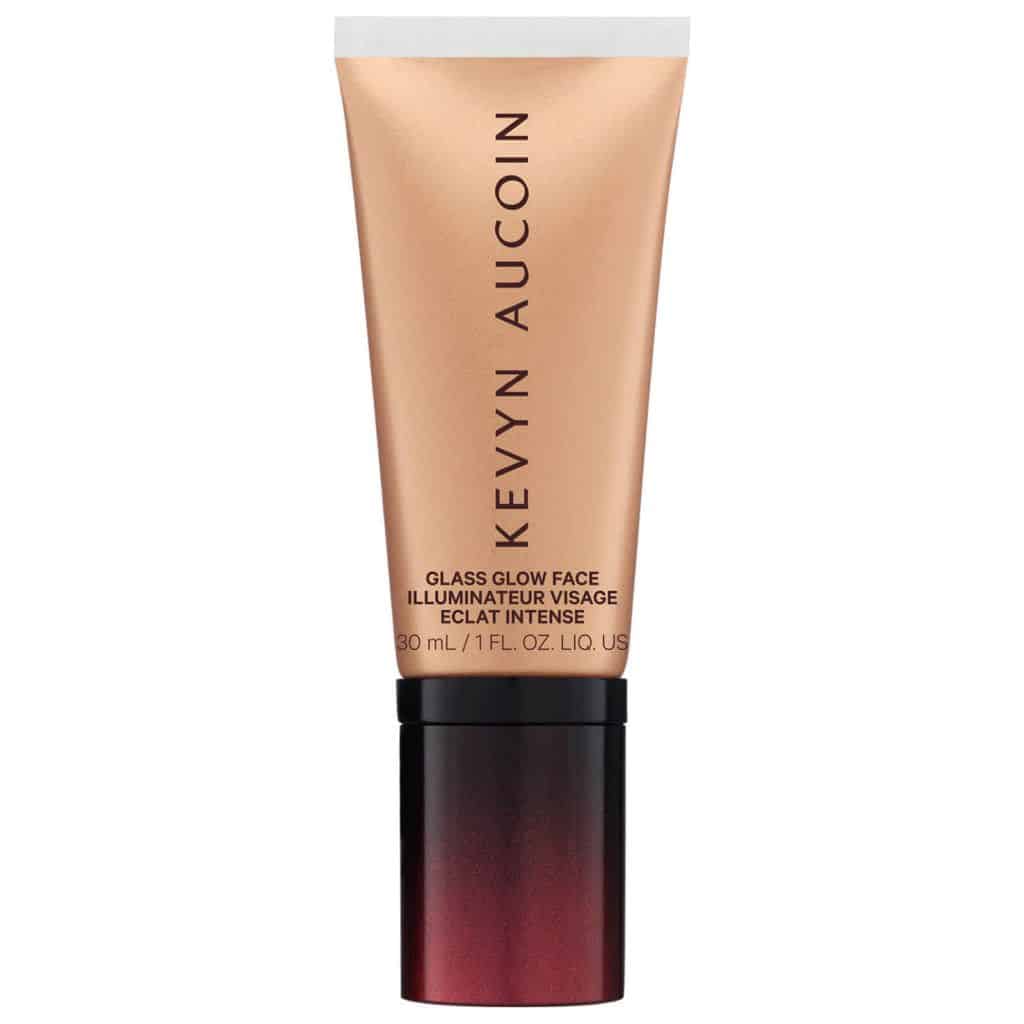 This body gloss is a unique universal highlighter for your face and body that creates youthful-looking, well-hydrated skin, with a glassy complexion.
The Kevyn Aucoin Glass Glow Gloss is a multi-purpose highlighting gel. And for dry skin, it can be mixed with your moisturiser for a more hydrating and silky reflection.
The formula is a non-sticky gel that sinks into the skin and leaves all the shimmers and glows on the surface. You can build it up for the perfect highlighting amount. It can be applied with just about anything and it won't ruin your base makeup!
Shades for Pale Skin:
Pixie Dream: Pixie Dream is a white ultra-reflective pale pink shimmer. Use it on your eyes, face high-points, body- anywhere you need highlighting.
Solar Quartz: This is a yellow-toned shimmer, a shade perfect for balancing the palest of skin tones. The yellow tone offers a nice warmth to the face.
Crystal Clear: This is a beautiful translucent colour that blends with all makeup looks. Whether you're going for warm sunset makeup or cool ice-toned looks, it will make your skin glow.
Prism Rose: This is a golden, peach shimmer. You can use it for your warmer makeup looks. However, with a really small amount and light strokes, you can get away with this for every makeup.
Pros
One tube is a LOT of product
Non-sticky, blendable gel formula
Glossy, reflective finish
Long-wearing formula
---
The Illamasqua Beyond Powder is a competitive multi-use highlighter. It is baked with finely milled powders and shimmers. This compact highlighter gives you incredible value for money as a little goes a long way.
The shade range ensures there is a perfect highlighter for every skin tone and makeup style, even for pale skin. On the skin, it doesn't feel like a powder but it coats your skin with subtle iridescent light that's super flattering.
This highlighter is very fine with no chunky glitter which means it blends seamlessly onto the skin. It looks effortlessly beautiful and smooth. It's a really big compact highlighter and lasts a while.
Shades for Pale Skin:
OMG: This is a muted gold shimmer with a slight peachy that is easily the everyday shade in this line. It's not too dark for pale skin and it's buildable like the rest of these highlighters.
Deity: This is a white, warm-toned shimmer with green undertones. If you haven't found your summer highlighter yet, this could be it. It's almost translucent but the golden shimmer will flatter pale skin as it reflects. The gold tone on this one is just perfect.
Daze: This is a white powder with lavender shimmer.
Electric (10th Anniversary Edition): This is a lilac white, duo-toned pink and blue shimmer. This is not your everyday natural look colour, but, if you are looking to stand out, I highly recommend this shade! It's perfect for those with pale skin that want to add some more colour to their highlighters.
Pros
Long-wearing formula
Ultra-reflective
Non-patchy powder formula
---
How to Apply Highlighter
Highlighter is usually a finishing touch kind of makeup (before setting sprays!) They pop out the best when they're applied on nicely concealed areas, this gives the highlighters an even canvas for your highlighter.
You can use a variety of application tools. A sponge or makeup brush is the best, and spraying them a little or dampening them is the most ideal for a lasting pigmented shimmer effect.
When it comes to application, opt for a highlighting eyeshadow brush or a fan brush. These brushes are ideal when used on the cheekbones and brow area. For a fan brush, lightly dust it flat on your cheekbones and go back and forth. The motion will transfer your highlighter seamlessly.
For a highlighting eyeshadow brush, do a side-to-side motion, and buff the product by doing small circles. Start the circles big near your ears and make them smaller as you work them inward.
A makeup sponge is also great. You can apply a sleek line of highlighter on your cheekbones and other high points of your face. Buff the product out by doing light pats as you apply the highlighter for a flawless application.
If you are more into using your fingers, cream and gel highlighters are the best option for you. Powder highlighters can be more challenging to work with when using your fingers.
Other Areas That You Can Highlight
Other than your cheekbones, there are many other areas where you can apply a highlighter to add a bit of oomph. Highlighters don't just accentuate your good features, they can also "fake" good features.
Temples to the tops of your cheekbone in a C-shaped curve – highlighting this area creates the illusion of a longer neck and slimmer face.
Tip of your nose – highlighting this area can accentuate or make your nose look higher and pointed.
Centre of your forehead – To accentuate the centre of your forehead, you can sweep some highlighter down the centre of your forehead towards the bridge of your nose. Start at the centre of your hairline on your forehead and sweep straight downwards. If you want a more dramatic highlighting effect, then you can sweep the highlighter all the way down the bridge of your nose. Highlighting your forehead draws attention to your brow bones and eyes. And a good highlighter can mask any fine lines and wrinkles with a reflective shimmer.
Bridge of your nose – highlighting this part can make your nose look slimmer, straight, and/or longer.
Inner corners of your eyes – this can make your eyes look bigger and more youthful. It also helps in emphasizing the shape of your eyes, whether you want your natural eye shape accentuated, or your eye makeup look.
Brow bones (just above and below your brows arcs) – The areas just below your eyebrows will catch a lot of light, so this is an ideal and beautiful area to highlight. It also gives more depth to your face especially if your brow bones are a bit flat.
Above your upper lip or cupid's bow – highlighting this part helps draw more attention to your lips and creates the illusion of plump-looking lips.
Over the centre of your chin – highlighting the centre of your chin can also help draw attention to your lips as well as give them more depth. If you want your chin to look more forward, a highlight will do the trick. Just be careful not to apply too many highlighters to this area. You only need light dusting.
Final Thoughts
Most of these highlighters are really beautiful to look at just sitting on the pan and even more stunning when used on pale skin!
Remember to always use a light hand first and decide from there if you want a booming face or not! Contouring and highlighting often come together so check out the best contours for pale skin!
Hollie xx
UP NEXT: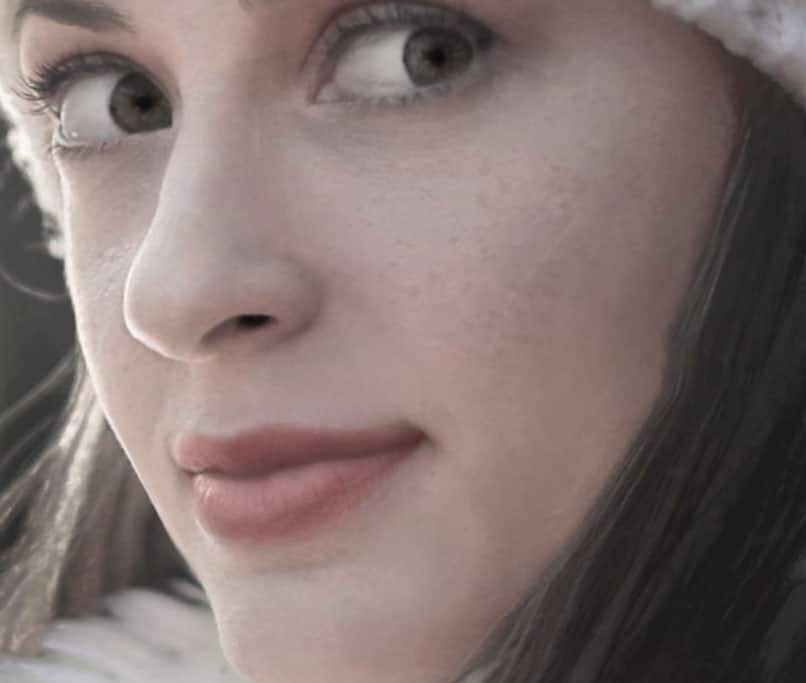 Hi, I'm Hollie, and I own BeautywithHollie.com. I love everything to do with beauty and love sharing my knowledge, advice, and beauty finds! Makeup and beauty are here to enjoy, and Beauty With Hollie is here to take the stress out of it!
---
---
Anastasia Beverly Hills bareMinerals Benefit Cosmetics Bobbi Brown CeraVe Chantecaille Charlotte Tilbury Clarins ColourPop Dermalogica Dior Dyson e.l.f. Cosmetics ELEMIS Estée Lauder Fenty Beauty First Aid Beauty Fresh Giorgio Armani Hourglass Jane Iredale L'Oreal Lancome La Roche-Posay Laura Mercier LORAC MAC Makeup Revolution Maybelline Morphe Nars Natasha Denona Neutrogena NYX Origins Peter Thomas Roth Revlon Sigma Beauty Smashbox Stila Tarte Cosmetics The Ordinary Too Faced Urban Decay YSL
---