10 Best Christmas Gifts for Every Makeup Lover
It's the most wonderful time of the year again! I get it, we're all scratching our heads thinking and frantically looking for the best gifts to give our loved ones this Christmas.
There are tons of deals left, right and centre this holiday season, and we're all looking for the best ones. But worry no more, you have come to the right place!
So kick back and relax as we guide you through the best choices from affordable to high-end, to well-known brands, celebrity-owned makeup lines and as well as trailblazer brands.
Whether you're a makeup enthusiast or absolutely clueless about the makeup world and just looking for a gift to give a makeup-obsessed or makeup newbie in your life, I guarantee you there is something here for everyone. Let's dive into the Best Christmas Makeup Gift! Put your stress to the side and happy shopping!
Disclaimer: As an Amazon Associate I earn from qualifying purchases on Amazon and other affiliate programs. This means on some purchases, I make a commission. It doesn't mean you spend more, it simply allows me to keep this blog going!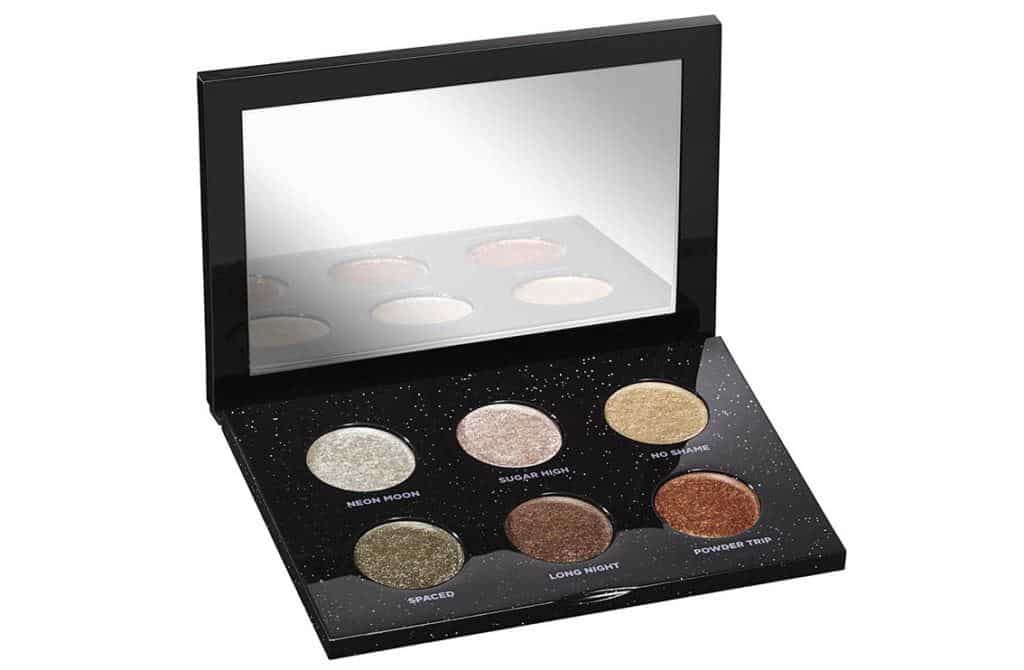 Can a post like this ever be complete without an Urban Decay Palette? I think not! Meet the Urban Decay Exclusive Party Favor Palette. They call it Moondust Eyeshadow because it is truly out of this world.
This palette is a party in a palette. From the sparkly packaging to the actual shades of metallic glitter. The palette comes in 6 different shades.
The overall palette is more cool-toned but it does include one very sparkly warm-toned copper. Either way, you'll be the centre of attention wearing this palette. It's the perfect way to the new year!
Urban Decay Exclusive Party Favor Palette can be bought from Urban Decay
---
Who doesn't love a good pair of false lashes?! The Ardell Mega Volume Lashes Gift Set is a limited edition and comes with three pairs of falsies in different styles.
I love how the styles aren't too dramatic despite the thickness, they look really impressive. The best part is that this false lashes gift set is affordable and fairly priced.
Without the need for trimming, these lashes will give an instant makeover to your eye! Pretty impressive!
Ardell Mega Volume Lashes Gift Set can be bought from Amazon
---
As the name suggests, the Golden Goddess Set is all about getting that sun-kissed golden skin. And who says that's only for the summer? With this set, it's highly achievable now too!
Tucked inside a makeup bag are all the tools you need to achieve the look. Luxury Eyeshadow Palette in The Golden Goddess (0.18 oz.): a palette with four harmonious eye colour wardrobes that offer you a complete desk-to-disco eye look.
It includes the classic eyeliner in Sophia, full-fat lashes mascara in glossy black, cheek-to-chic blush in ecstasy, lip cheat lip liner in Pillowtalk, K.I.S.S.I.N.G lipstick in stoned rose, and lip lustre lip gloss in Ibiza nights.
It's amazing how this set can get you on from your office desk to your date, and the party without needing to change makeup.
Although there are no shades in matte, you'll love the frost finish for sure! Especially as it's PARTY SEASON!
The Golden Goddess Set by Charlotte Tilbury can be bought from Nordstrom
---
4. Beauty Box Set by Lancome
This affordable yet complete set of makeup essentials is a great gift choice. Beauty Box Set by Lancome comes with everything you would need to complete a full skincare and makeup routine. 
It offers two options: the Glow set and the Glam set. The only difference between the two is that they include different shades of lipstick and eyeshadow palettes. They are both a steal since the sets are a collection of bestsellers from Lancome with a supposedly total value of $460.
I love how complete the set is to the point that it includes a makeup remover, mascara base, and an eye smoothing cream—it's like skincare to make up real quick. I can think of a ton of my girlfriends who would be delighted with these Beauty Boxes! (Me included!)
Beauty Box Set by Lancome is currently sold out.
---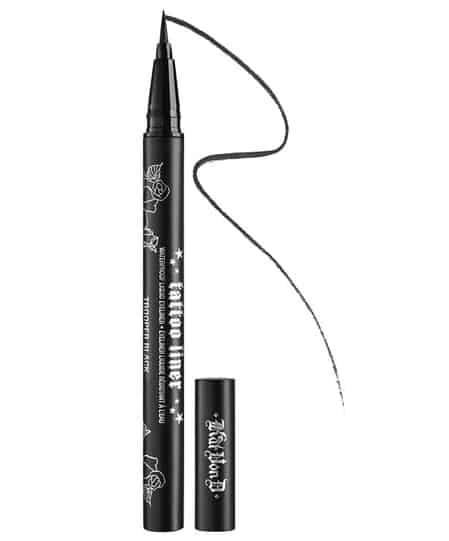 Almost all of us have that one friend who loves animals and is an advocate of the environment. Can you still give them Christmas makeup gifts? Definitely! This Trooper Black Eyeliner Obsession is vegan and cruelty-free and is one of the best waterproof eyeliners around! That means totally guilt-free too.
The set contains five liners which are all in Trooper Black—Kat Von D Beauty's iconic shade. The liners are packaged in a box that's classic Kat Von D gothic-themed, perfect for a makeup-lover friend who loves gothic or black. These liners are ideal since they are long-wearing and highly pigmented as well.
Kat Von D Trooper Black Eyeliner Obsession can be bought from Sephora
---
6. Champagne Brush Set by COLORJUST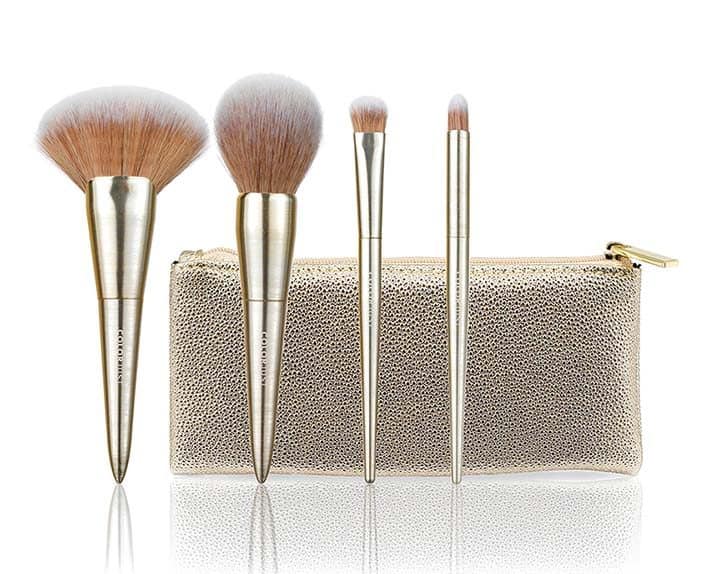 With the weekly or even daily new releases of makeup tools around the globe, it gets harder and harder to pick which ones to buy. In the case of makeup brush sets, this limited edition travel brush set by COLORJUST is pretty epic. From the gold colouring to the glittery pouch that it comes with, they are luxurious and pretty.
I like it when luxury is equal on the outside and the inside. These brushes are not only luxurious on the outside, but they're also really good quality. The hairs used are synthetic fibre and cruelty-free.
The set includes a fluffy powder brush, a large and dense fan brush, a plush eyeshadow brush, and a dense blender and smudger brush. I love that the handles are made of aluminium. The fibres look so soft and the set comes with a pouch! It couldn't be cuter if they tried!
Champagne Brush Set by COLORJUST is currently sold out.
---
Who doesn't crave nude lipsticks and glosses? Nude shades are pretty much compatible with all skin types and all occasions. You can never go wrong with a nude lip so I couldn't leave a nude lip out of this post!
These Gloss Trio sets are beautiful! With these nude lip glosses, there are two sets to choose from: the warm and the cool. One set has shades of dare to bare, divine rose, and pale fire nectar and the other one has flesh 4, bronze temptation, and flesh fantasy.
Each of the trios gives your lips a full-glossy finish that doesn't feel thick or sticky when worn. Plus points for the scent too! The shine on the lips stays longer as well. Amazing picks!
Pat McGrath Labs Mini LUST: Gloss Trio can be bought from Pat McGrath
---
8. Fenty Beauty, Snow Daze & Snow Nights Frosted Metal Lipstick 3 Set
From the packaging to the actual products, what's there not to love about Fenty Beauty? Their Snow Daze & Snow Night Lipstick sets are no exception. They're pretty and festive! Snow Daze comes in 3 warm-toned colours.
They are Cuffing Season, What's Your Numb'a, and So Chilli, while Snow Night comes with 3 cool-toned colours- No Chill, Frost Sauce, and Fog Snog.
Perfect for every skin type, these lipsticks will give a fresh and frosted finish to the gift recipient who can probably be your friend who loves metallic colours and Frozen! Each set also contains a hidden mirror, perfect for when you're on the go or out and about!
The Fenty Beauty Snow Daze and Snow Nights couldn't be more perfect for the holiday season and Christmas if you tried! It's a gift that would bring smiles to many faces!
Fenty Beauty Snow Daze & Snow Nights Frosted Metal Lipstick Sets is currently sold out.
---
9. Chantecaille Exclusive Luminescent Eye Shades Trio
Chantecaille is one of those brands that's all about using the powers of nature to benefit our skin in the right way. This collection comes in 6 different shades. Each one was made to help save a different animal in Africa that's sadly going extinct. A good cause, who wouldn't want to save those beautiful animals?
Each of the shades is for a different animal and I love how it's reflected in the colour. The colours are based on the colour of the animal that it represents. I also love the print on the shadows, in true Chatecaille fashion they are too pretty to use! I would just keep them on display;)
I love this collection, what could be better than getting beautiful makeup and being able to save these precious animals that are so very needed in our ecosystem? Go and make a difference whilst doing your shopping this Christmas!
Chantecaille Exclusive Luminescent Eye Shades Trio is currently sold out.
---
10. Sweet & Shimmer Diamond Lip Balm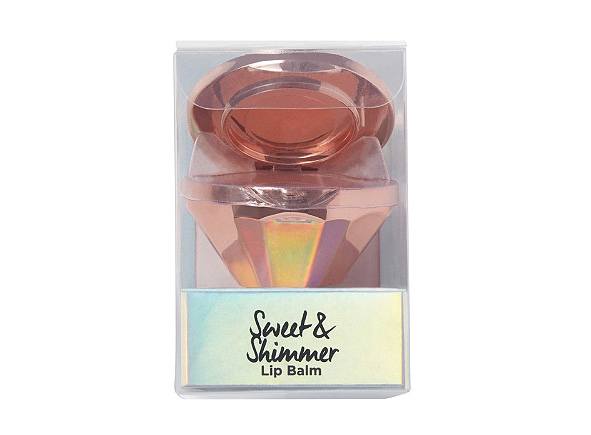 Diamonds are the way to a girl's heart and if you're looking for the perfect stocking filler, look no further. This charming Sweet & Shimmer Lip Balm is legit one of the cutest lip balms I have ever seen.
During the cold winter months, many of us suffer from dry skin, in particular, dry lips. The good news is that carrying a lip balm around can be original and pretty.
Besides, no one will even know it's a lip balm! This is one of those gifts that you can't go wrong with and it will bring a smile to every girl's face.
Sweet & Shimmer Diamond Lip Balm is currently sold out.
---
My Thoughts
A single blog would not be enough to mention all the amazing and fabulous Christmas makeup gifts for her. These are just a few of my favourite gifts (the list is too long for one blog post!) and all of these gifts will make any lucky girl happy!
I hope these best makeup gifts have given you an idea of what to buy for your friends and family who love makeup and beauty gifts.
With Christmas right around the corner, I'm sure by now that many of you have done some of your shopping, however, it's never too late to add more Christmas makeup gifts to your cart. 'I have too many presents' said no one ever!
UP NEXT: 7 Best Christmas Makeup Gifts for Under $20
20 Best Nordstrom Beauty Gifts For Makeup And Skincare Lovers
30 Of The Best Ulta Beauty Holiday Gift Sets For Every Budget
Hollie xx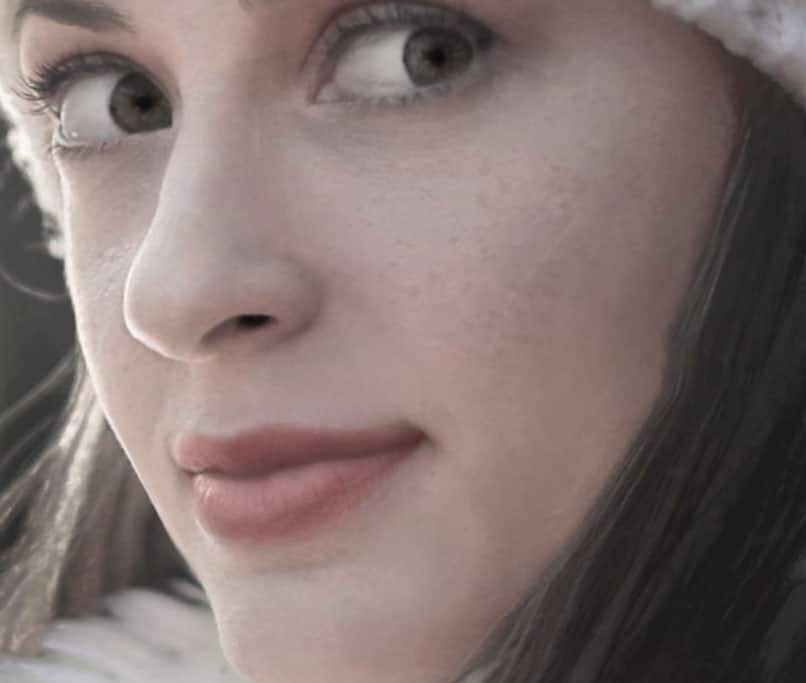 Hi, I'm Hollie, and I own BeautywithHollie.com. I love everything to do with beauty and love sharing my knowledge, advice, and beauty finds! Makeup and beauty are here to enjoy, and Beauty With Hollie is here to take the stress out of it!
---
---
Anastasia Beverly Hills bareMinerals Benefit Cosmetics Bobbi Brown CeraVe Chantecaille Charlotte Tilbury Clarins ColourPop Dermalogica Dior e.l.f. Cosmetics ELEMIS Estée Lauder Fenty Beauty First Aid Beauty Fresh Giorgio Armani Hourglass Jane Iredale L'Oreal Lancome La Roche-Posay Laura Mercier LORAC MAC Makeup Revolution Mario Badescu Maybelline Morphe Nars Natasha Denona Neutrogena NYX Origins Peter Thomas Roth Revlon Sigma Beauty Smashbox Stila Tarte Cosmetics The Ordinary Too Faced Urban Decay YSL
---