10 Makeup Mistakes That Make You Look Old
Makeup is a very powerful tool, that if used correctly can take years off your face. However, the opposite is also true, use it in the wrong way and you can unintentionally add years.
Have no fear, that doesn't need to be you, I've put together 10 makeup mistakes that make you look old, and the simple ways that you can avoid them. With a few tricks, you will look fantabulous!
1. Wearing eyeliner on the bottom
Wearing eyeliner on the bottom lashes used to be the height of fashion and for some, it still looks great. However, to be able to pull it off, you need to be on the young side of life.
Yep, when you are over 30ish, eyeliner under your eyes adds years to your face and makes your eyes appear droopy. Wearing eyeliner only on the top opens up your eyes and gives a much softer look.
Loads of celebrities have recently stopped with eyeliner on the bottom so it's trending too!
---
2. Wearing eyeliner that's too dark
Since we're on the topic of eyeliner, let's talk about the colour of your eyeliner. Those of you who have pale skin or light-coloured hair should be careful not to wear eyeliner that is too dark.
Black eyeliner gives a very harsh look that for many simply isn't necessary. Opt for a brown or grey which will both give a softer, more gentle look to your face.
---
3. Wearing Powder Foundation
Now, this isn't exactly a rule, but in general, powder foundations are best for oily skin, and mature skin is more often than not on the drier side. If your skin is looking old, stick to a lightweight liquid foundation that has hydrating qualities in it.
Nowadays, we're spoilt for choice and there are loads of amazing foundations that look super-natural on the skin.
---
4. Wearing the wrong concealer
Wearing the wrong concealer can add years to your face. The simple reason for that is that around the eyes is where we have the most lines and movement.
Wear the wrong concealer and it will accentuate the lines that are there, making them appear worse than they are. What can you do? Choose a liquid concealer that's hydrating on the skin.
---
5. Not using moisturising products
One of the easiest mistakes to make and one of the simplest to fix. Wear moisturiser daily even if you have oily skin. Yep, moisturiser is not only for dry skin. Loads of moisturisers are made for oily skin.
They help keep your skin hydrated and healthy-looking. When your skin is dehydrated, it tends to look patchy and uneven. This is even more visible when you are wearing makeup! So don't skip your moisturiser!
---
6. Skipping primer
Don't skip the primer! Priming is not simply an extra annoying step in makeup. It has a very important purpose- it creates a barrier between your skin and your makeup and gives your makeup something to cling to.
Without a primer, your makeup sits on your skin and settles in your lines. Sometimes it also gets absorbed into your skin giving you older-looking skin.
---
7. Using the wrong makeup tools
This may seem rather specific, but there is no other tool that gives as natural makeup as a beauty blender. The beauty blender blends the makeup so that it's almost impossible to see you're wearing anything at all.
You can also use it slightly damp for even better results. Sometimes the reason your makeup makes you look old is because of something as simple as using the wrong tool.
---
8. Choosing powder eyeshadows
Eyeshadow can look amazing, however, not when it settles into your eye creases. Powder eyeshadow settles into lines, this is ok if you don't have any lines, but once you do, the powder will make you look older.
Choose cream formulas for a smooth, crease-free application.
---
9. Messy Brows
Believe it or not but messy brows can give you an older, more aged appearance. Don't skip shaping your brows, be it with a tweezer or threading.
To make your eyebrows even more fab, invest in an eyebrow pencil. Eyebrow pencils give definition and add some wow factor! It's a step you don't want to skip!
---
10. Glittery eye makeup
Shimmer eyeshadows may be beautiful and tempting to use, but it comes to an age where it does more harm than good. Glitter tends to settle into fine lines and accentuate any lines that are already there.
Instead of your eyeshadow enhancing your natural beauty, it will make your lines appear more prominent. So steer clear of any glitter and shimmer in your eyeshadow! Check out more anti-aging eye makeup tips.
---
My Thoughts
That's it for these tips on makeup mistakes that make you look old. If you have any other tips that have made all the difference for you, please share!
I think one of the hardest things with makeup is switching up products and techniques. Many of us like the familiarity and simplicity of using the same products and doing the same routine every day. And I get it!
However, sometimes making small changes as our skin changes make all the difference in how we look!
Hollie xx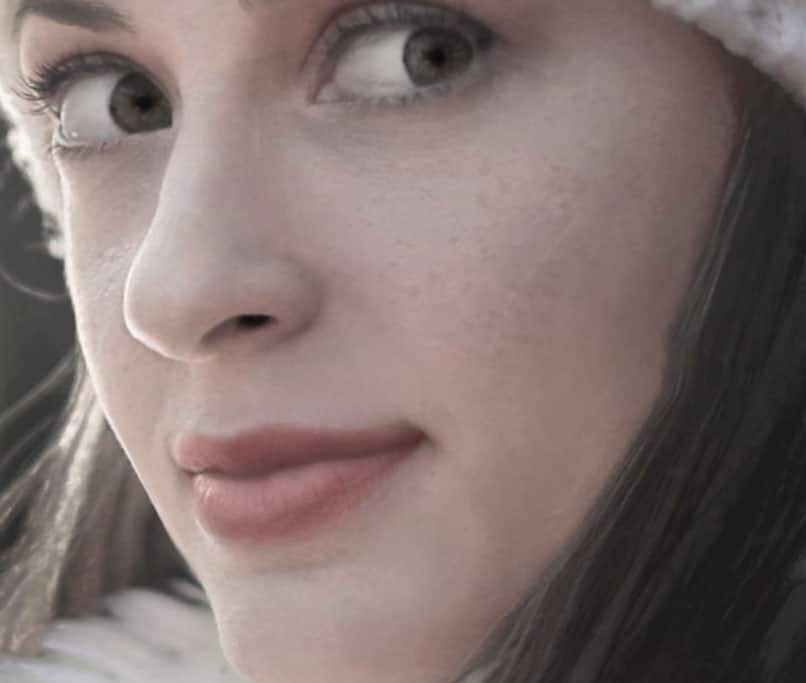 Hi, I'm Hollie, and I own BeautywithHollie.com. I love everything to do with beauty and love sharing my knowledge, advice, and beauty finds! Makeup and beauty are here to enjoy, and Beauty With Hollie is here to take the stress out of it!
---
---
Anastasia Beverly Hills bareMinerals Benefit Cosmetics Bobbi Brown CeraVe Chantecaille Charlotte Tilbury Clarins ColourPop Dermalogica Dior Dyson e.l.f. Cosmetics ELEMIS Estée Lauder Fenty Beauty First Aid Beauty Fresh Giorgio Armani Hourglass Jane Iredale L'Oreal Lancome La Roche-Posay Laura Mercier LORAC MAC Makeup Revolution Maybelline Morphe Nars Natasha Denona Neutrogena NYX Origins Peter Thomas Roth Revlon Sigma Beauty Smashbox Stila Tarte Cosmetics The Ordinary Too Faced Urban Decay YSL
---