The Best Face Primer – Nude by Nature Perfecting Primer
For the past month, I have been obsessed with finding the best face primer that exists. I am embarrassed to admit how many hours upon hours I have spent researching.
Waaaay too many, but once I'm on a mission, I don't give up:) My goal was to find a face primer that not only helps makeup last longer. It also had to be good for the skin.
Judging by the amount of time it took to find one, I think I can say it's a tough combo. However, all my hard work did not go to waste. After many, many hours I came across Nude by Nature Perfecting Primer. It really is the holy grail of face primers.
Disclaimer: This article contains affiliate links. If you purchase using these links, you don't pay more, I simply earn a small commission!
How hard can it be to find a face primer?
You're probably wondering why it's so hard to find a face primer when the market is flooded with them. Let me explain why.
Since primer is the barrier between my makeup and skin, I wanted a primer that only has ingredients that are good for the skin, and that help keep the skin young and healthy.
However, it also had to do the job of making my makeup last longer and better. That's where it got tricky.
For some reason, all the primers that looked 'healthy' didn't keep the makeup on well, and all the ones that kept the makeup intact had unnatural ingredients. In particular silicone.
What is silicone and why you should avoid it?
Most face primers that keep your makeup intact contain silicone. Silicone is a type of plastic that is used a lot in cosmetics. This is great for your makeup to last because it keeps your makeup intact and it will not budge.
It also makes your skin feel smoother. It literally creates a barrier between your face and your makeup. Sounds amazing, right? Actually, it's not. If you have sensitive skin as I do, this is one of the worst things you can do to your skin.
Actually, it's really not good for any type of skin. Silicone traps and locks dirt and debris into the skin. This causes outbreaks and is only detrimental to your skin.
Another reason why silicone applied directly on your skin is bad, is because it is very hard to remove properly. A regular face wash can't do the job, it won't be able to remove it all.
I always say, if people would know the ingredients of some of the products they use, they would never use them. This is one of those examples.
Since silicone is the ingredient usually responsible for making makeup stay intact, most products that don't contain silicone are not able to create such a barrier between the makeup and the skin.
This explains why it was so hard to find a primer that created a barrier and is good for the skin. I researched and researched.. until I struck GOLD. (Update 2020: there are now more and more primers being made without silicone.)
There are so many things I love about this primer that I don't know where to begin.
The Nude By Nature Perfecting Primer is made from all-natural ingredients so it's free from toxins and any other harmful ingredients. It does the job of what a primer is supposed to do – it creates a barrier between your skin and makeup without compromising the health of your skin.
The primer is untinted which is also a must for me. I have very pale skin, and the primers with a tint are usually not my shade.
It's easy to apply and blends seamlessly into the skin, it also helps fight visible signs of ageing and reduces the appearance of lines. This works especially well in the eye area where I really noticed a difference.
My foundation applies beautifully when using this primer, there are no patches of discolouration, nor any dry areas. It also helps my foundation last about 8 hours without any touching it up.
The finish is slightly sheer, however, what's odd is that once I apply my foundation my skin looks matte but glowing at the same time. I find that it truly complements my foundation perfectly.
My skin type is combination skin, so I often get oily patches, however, since I started to use this primer I've had no such issues. My foundations remain flawless throughout the day.
Nude by Nature Packaging
The packaging alone is enough to make one fall in love with the primer. It's so elegant and classy. It's a neutral colour with a rose-gold twistable lid. I'm totally obsessed with it.
It comes in a tube of 10ml which is a little on the smaller side. However, you only need a tiny amount each time, so it actually goes a really long way.
There aren't many disadvantages, honestly, I really love this primer and I do believe it's the best face primer around. The thing that bothers me the most is the smell.
I prefer non-fragranced products and with this primer, I'm not particularly wild about the smell. I'm not sure how to describe it but perhaps it's a bit citrusy. If any of you can describe it better do let me know:) It's not a bad smell, just something I have to get used to I suppose.
Another disadvantage is that it doesn't get rid of your pores, unlike silicone primers which fill in your pores. However, this is expected since it isn't a silicone-based product.
For me, that's a minor issue because my skin's health is more important. And, with a beauty blender, it looks almost perfect;)
My Thoughts
I genuinely love the Nude by Nature Perfecting Primer, it's everything I was looking for in a primer. It is definitely one of the best face primers I have come across. I love how it makes my skin look younger, more radiant and flawless.
My makeup applies so smoothly and evenly over the primer and it keeps my makeup lasting so much longer and better than ever before. I would definitely recommend this face primer, it's really great and worth every penny:)
Nude By Nature Perfecting Primer can be bought from Niche Beauty
Hollie xx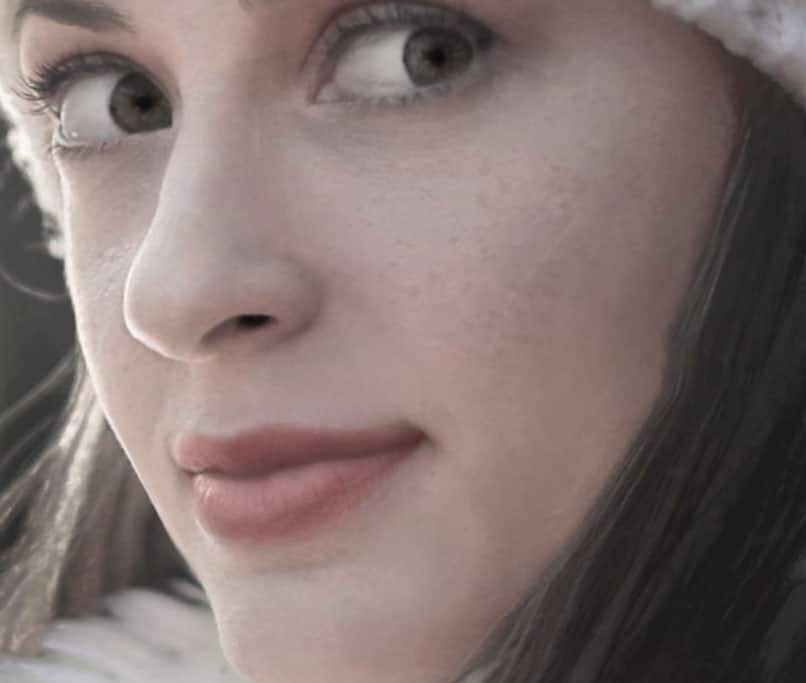 Hi, I'm Hollie, and I own BeautywithHollie.com. I love everything to do with beauty and love sharing my knowledge, advice, and beauty finds! Makeup and beauty are here to enjoy, and Beauty With Hollie is here to take the stress out of it!
---
---
Anastasia Beverly Hills bareMinerals Benefit Cosmetics Bobbi Brown CeraVe Chantecaille Charlotte Tilbury Clarins ColourPop Dermalogica Dior Dyson e.l.f. Cosmetics ELEMIS Estée Lauder Fenty Beauty First Aid Beauty Fresh Giorgio Armani Hourglass Jane Iredale L'Oreal Lancome La Roche-Posay Laura Mercier LORAC MAC Makeup Revolution Maybelline Morphe Nars Natasha Denona Neutrogena NYX Origins Peter Thomas Roth Revlon Sigma Beauty Smashbox Stila Tarte Cosmetics The Ordinary Too Faced Urban Decay YSL
---