Top Rated Eye Makeup Removers for Sensitive Skin
Wearing makeup is fun and however much we love it, when it comes to the end of the day we always have to remove it. It's an annoying chore, however, if we chose not to do it we are in the long run ruining our skin. Our skin needs to breathe at night and if it has makeup on, it can't. This includes our eyes and around our eyes. The skin around the eyes is the most sensitive area on the face so take extra care in choosing which products you use to remove your eye makeup. I have put together here the top-rated eye makeup removers for sensitive skin.
What to look out for in an eye makeup remover
There are 2 factors in determining a good eye makeup remover. One is that it has to remove ALL your eye makeup, including waterproof mascara and eyeliner.
The second factor is that your eyes won't be irritated in the process.
Having an eye makeup remover that doesn't remove all your makeup is, well, really frustrating. And we all know how sensitive eyes can be, so a gentle remover is a must. No matter how sensitive your eyes are, everyone should use a very gentle cleanser. You can't be too careful when it comes to your eyes:)
Disclaimer: As an Amazon Associate I earn from qualifying purchases on Amazon and other affiliate programs. This means on some purchases, I make a commission. It doesn't mean you spend more, it simply allows me to keep this blog going!
I'm starting with this eye makeup remover because it's my all-time favourite. It takes off the heaviest of makeup with a simple swipe and without any rubbing on your eyes. I know Clarins have a gentle eye makeup remover, but I think this one scores better because it removes stubborn makeup much easier. Like I mentioned, I have really sensitive eyes and this remover has never caused me any issues. On the contrary, after using this gentle remover, my eyes feel hydrated and revitalised. It doesn't leave any oily residue either, there's simply nothing not to love:)
This eye makeup remover comes with one part water and one part oil so be sure to shake it well before using. It is for all skin types and for contact lens wearers.
Clarins Instant Eye Make-Up Remover 125ml can be bought from Clarins.com
---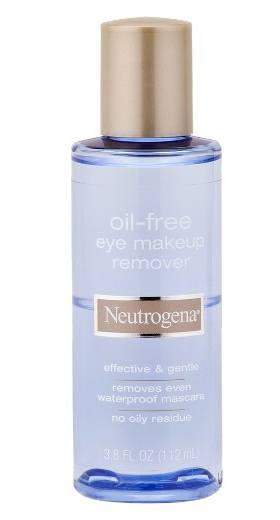 This is another oil-free eye makeup remover which is known for its ease of use. It's gentle on the skin, it doesn't cause any stinging on the eyes and there's no greasy feeling when using it.
I know some people who use this as a face wash too, which is really useful if you're short on time.
This is good for sensitive skin and for those who wear contacts. It's also a dual-phase makeup remover so shake well! I think this product is a good, basic eye makeup remover that you can't go wrong with. It does everything an eye makeup remover should do for an amazing price and honestly, people love it!
Neutrogena Oil-Free Liquid Eye Makeup Remover £8.68
---
This eye makeup remover is oil-free. It also comes with 2 parts in the bottle, so be sure to shake it well before using. Mary Kay Oil-Free Eye Makeup Remover works beautifully to remove makeup and its ever so soft on the skin. However, since it's oil-free be prepared you will probably have to go over your eyes an extra few times to remove stubborn or waterproof makeup. Don't worry though, it's super soft and gentle on the skin. Makeup comes off much quicker and easier from oil-based removers. However, if you dislike products with oil then this is an amazing oil-free alternative.
This is for all skin types.
Mary Kay Oil-Free Eye Makeup Remover £24.42
---
This is another great product. It is made for sensitive eyes and contact lens wearers and it really is gentle and soothing on the skin. It removes all makeup without any effort including any waterproof makeup. The one complaint some people have is that it claims to be non-oily, yet a lot of users found it to be pretty oily and that it leaves an oily residue. However, most people say once you start using the Lancome Bi Facial Cleanser, you can't go back to using any other product! This eye makeup remover also comes with 2 parts so shake it well before using it.
Lancome Bi-Facil Non Oily Instant Cleanser for Sensitive Eyes £21.50
---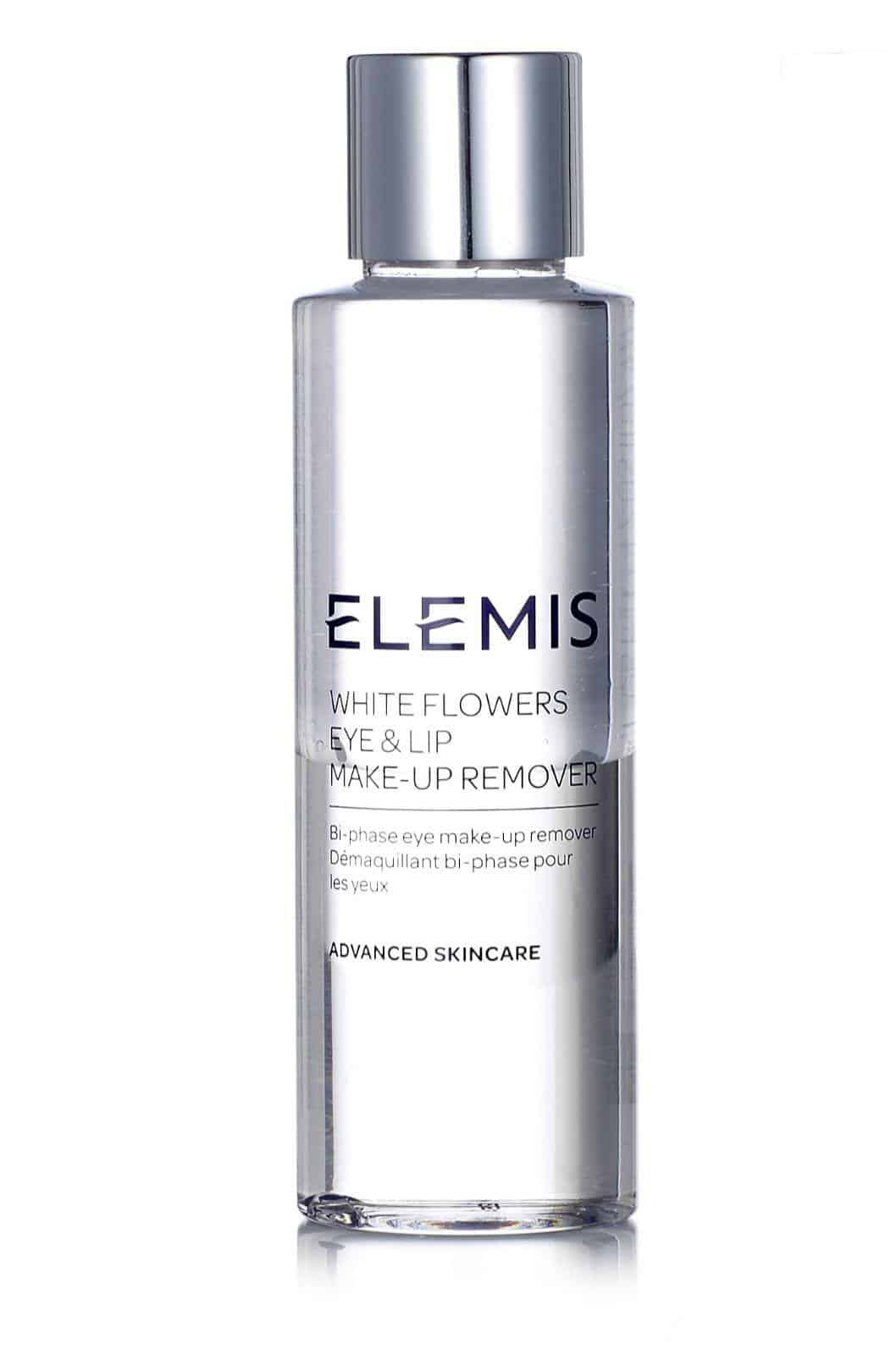 What I instantly loved about this eye makeup remover is that it doubles up as a lip remover. The 2 most stubborn areas to remove makeup are the eyes and the lips and this product does a fine job in doing both. Its formulated with White Peony Extract, Vitamin B5 and White Tea Extract. These ingredients all insure that your skin will be hydrated, soothed and protected. When using this product the makeup literally falls off. No double swiping or rubbing is needed. Not only that, your eyes will also not be irritated or dried out after using it. It also has 2 parts to it, so shake it well before using.
ELEMIS White Flowers Eye & Lip Make-Up Remover £21.00
---
At first glance this product doesn't look very high quality, the packaging looks a bit on the cheap side. However, once using it, it all changes. It's extremely sensitive on the skin and removes the toughest of makeup without tugging at the skin. There is no oily residue after using it. I think its very good value for money, it's a high-quality product for a cheaper price. Another thing I really like about this product is that it's fragrance-free, sometimes it's nice when products just do their job in the plain and simple way.
Like the Elemis product, this Body Shop Makeup Remover is also for the eyes and the lips. It also comes with 2 parts so shake it well before using.
My Thoughts
If you've noticed they all pretty much do the same thing, they remove makeup really well and they are sensitive and soft on the skin. What you need to remember is that each person reacts differently to different products, so if one of these doesn't work for you it doesn't mean it's not a good product. It just means its not for your individual skin, so go and try another one:) These really are the top rated eye makeup removers for sensitive skin.
I hope you have enjoyed my picks for the top rated eye makeup removers for sensitive skin. If you need any help or thoughts, please share them in the comments below. I'd love to hear from you:)
[space_20]
Hollie xx
[space_20]
Related Posts