Antonym Certified Organic Baked Foundation
Recently I've been going through an obsession with being healthy. This is not just in my home with the food I eat, but also with the products that I use. I don't know how long this will last 😉 But while it does, I'm enjoying discovering more natural products that I didn't know about before.
The Antonym Certified Organic Baked Foundation is one such product. Their whole range looks truly delightful but the baked foundation stood out the most to me. I knew I had to get my hands on it…
Disclaimer: As an Amazon Associate I earn from qualifying purchases on Amazon and other affiliate programs. This means on some purchases, I make a commission. It doesn't mean you spend more, it simply allows me to keep this blog going!
What is a Baked Foundation?
You may not be familiar with baked makeup products, so let me explain what they are. They are exactly like they sound – baked. They are usually creams that have been baked for a period of time transforming them into a solid powder.
The solid powder is often marbleised in appearance making them really pretty! These products have a beautiful creamy texture to them.
The advantage of baked products is that they often have fewer ingredients. This makes them healthier for our skin. You can apply baked products either wet or dry due to their origin of being a cream.
They are also known for their ultra-smooth application. It's definitely worth giving these baked products a try! I am already a fan:)
I'll start with the packaging because I am oh so obsessed with it. I have a thing for cute packaging and this one scores high. It comes in a lovely wooden box that screams organic and natural.
I love how appropriate and fitting the packaging is for an organic product. Not only that, it's incredibly pretty too:)
So what is this foundation all about? Antonym Certified Organic Baked Foundation is a luxurious baked powder foundation. It provides uniformity to the skin and brightens the complexion. No jokes here, it really does all that.
The foundation offers light-refracting properties to cover up any imperfections. It covers imperfections remarkably well, and at the same time, it looks really natural. Go figure!
It blends beautifully and gives the skin a flawless finish. I love the texture, it feels so luxurious and lovely. It has a beautiful matte finish, that stays matte even in hot climates which is quite an achievement.
Are the ingredients really all natural?
I have seen people complain that this foundation is called organic but in reality, it is not 100% organic. Yes, it's true, the foundation is not 100% organic, but no product with minerals is 100% organic.
The baked foundation is certified organic by an organisation called Ecocert (a very stringent European certification body that makes sure all ingredients are safe).
This means that the foundation has gone through an extensive and expensive process to become certified. The results are that it ticks all the boxes to be organic. So yes, it is organic.
The foundation is suitable for all skin types since it's made from natural ingredients.
The Shades
Antonym Certified Organic Baked Foundation comes in 5 shades.
Light – Ideal for fair to light skin tones.
Medium Beige – Great for light to medium skin tones.
Medium Dark – Great for medium to tanned skin.
Nude – Perfect for tanned, golden skin.
Dark – Perfect for deeper skin tones.
Usually, when there are only 5 shades I complain that it is nowhere near enough to suit everyone's skin shades. But, with this foundation it's different.
You see, the shades are made to adapt to the skin and they do exactly that. They add natural colour to your face, giving you a look as if you've just been to the beach. This baked foundation is the perfect product for the summer months.
How to Apply a Baked Foundation
There are 2 ways to apply the Antonym Certified Organic Baked Foundation. You can either use it as a setting powder on top of your foundation, or you can use it as a foundation. If you are using it as a foundation the best way to apply it is with a kabuki brush.
Make sure you are rubbing the foundation into your skin with the brush. This will help the foundation last longer. Another way to keep your foundation intact all day is to dampen your face before you apply your foundation.
This creates a base for the foundation to stick to. If you are using it as a setting powder on top of your foundation, apply it lightly with a powder brush.
The foundation has a lovely light and silky feel on the skin. It's very build-able so if you apply a lot of layers it can be full-coverage too. You can expect some amazing staying powers from this foundation!
My Thoughts
This is a must-have foundation for those who love a natural look to their makeup! It does everything a foundation should do, with the added bonus that it's good for your skin.
This foundation is quite similar to the Laura Geller Balance n Brighton but without unnatural ingredients and chemicals. If you like that, you'll love this!
The one downside to the foundation that I can think of, is that the packaging is a bit bulky. However, if you have space, then it shouldn't be an issue. If you don't have space…make space! It's THAT worth it!
I love how the Antonym Certified Organic Baked Foundation gives the skin the ultimate flawless finish without it being at the expense of the health of your skin. Check out more powder foundations reviews here.
This was the philosophy that inspired the brand Antonym and a philosophy I would love to see more of in the beauty world:)
Hollie xx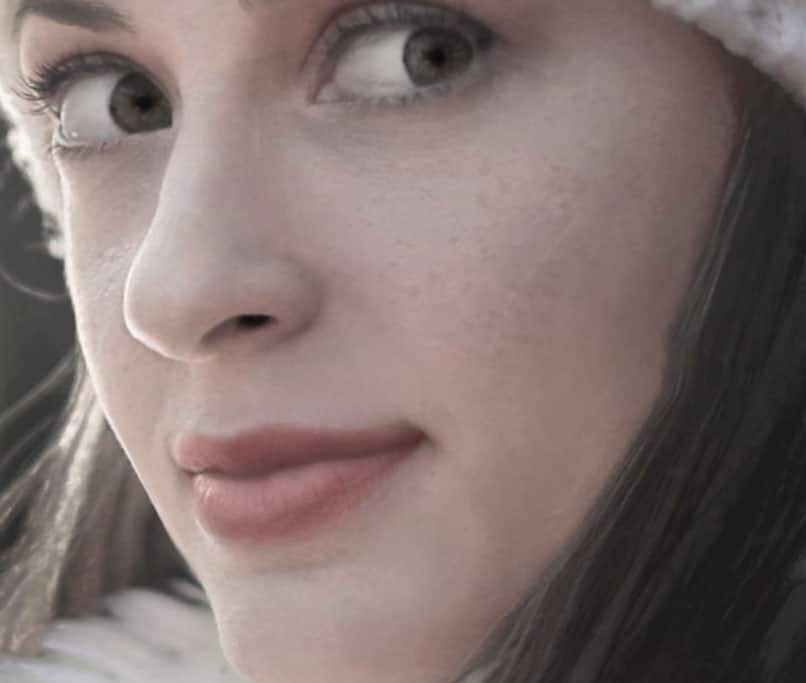 Hi, I'm Hollie, and I own BeautywithHollie.com. I love everything to do with beauty and love sharing my knowledge, advice, and beauty finds! Makeup and beauty are here to enjoy, and Beauty With Hollie is here to take the stress out of it!
---
---
Anastasia Beverly Hills bareMinerals Benefit Cosmetics Bobbi Brown CeraVe Chantecaille Charlotte Tilbury Clarins ColourPop Dermalogica Dior Dyson e.l.f. Cosmetics ELEMIS Estée Lauder Fenty Beauty First Aid Beauty Fresh Giorgio Armani Hourglass Jane Iredale L'Oreal Lancome La Roche-Posay Laura Mercier LORAC MAC Makeup Revolution Maybelline Morphe Nars Natasha Denona Neutrogena NYX Origins Peter Thomas Roth Revlon Sigma Beauty Smashbox Stila Tarte Cosmetics The Ordinary Too Faced Urban Decay YSL
---