Embryolisse Lait-Crème Concentré Review
It's called the Embryolisse Lait-Creme Concentre but in my opinion, you can call it the magic cream. I have been looking for the perfect moisturizer for a long time and I think I have finally found it. It has everything I was looking for in a moisturizer plus many added benefits.
Disclaimer: As an Amazon Associate I earn from qualifying purchases on Amazon and other affiliate programs. This means on some purchases, I make a commission. It doesn't mean you spend more, it simply allows me to keep this blog going!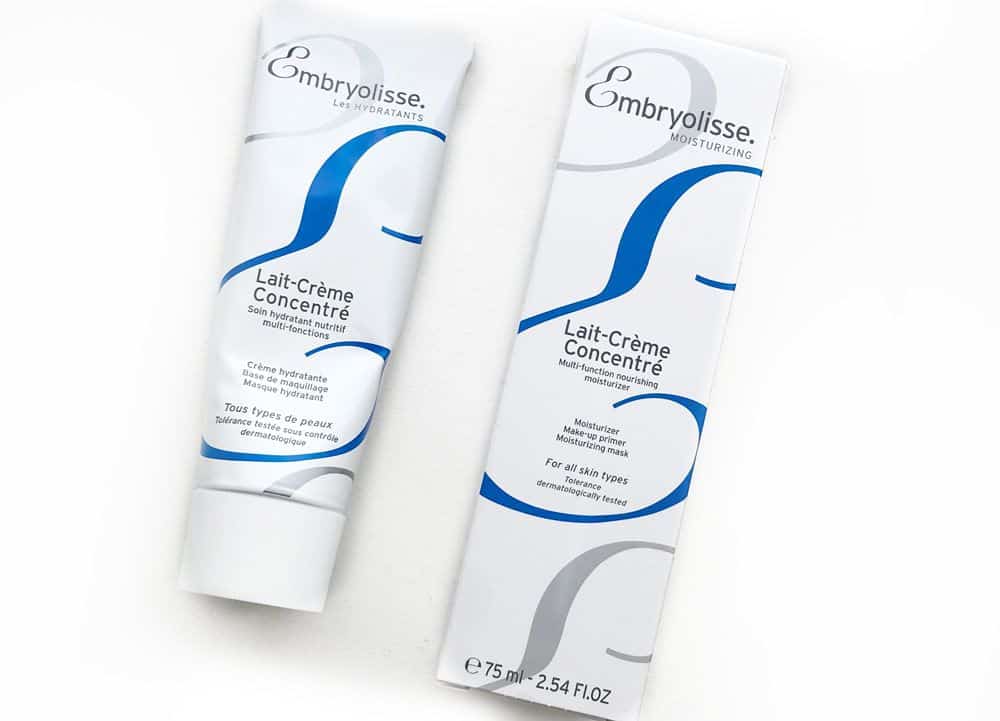 The Embryolisse Lait-Crème Concentré is a 3-in-1 cream that is a moisturizer, a primer and a makeup remover. Those are its main functions, however, it can also be used as a repairing mask, an after-shave cream and a cleanser. Pretty fantabulous if you ask me!
The cream is made up of natural ingredients which are high in vitamins and fatty acids so that your skin will be replenished and soft.
Its main active ingredient is emollient oil along with shea butter, beeswax, aloe vera and soy proteins. These are derived from natural origins. The cream is paraben-free.
It's designed for all skin types and I've seen reviews from people with oily skin to dry skin, they all say how well it works for them. It really is magic!
My Honest Review of the Embryolisse Lait-Crème Concentré
For as long as I can remember I have had combination skin with a very oily t-zone. Recently in the last couple of months, I've noticed a change, it could be because I am getting older or perhaps because of the weather. My skin started to feel very dry and wearing foundation looked terrible. It looked cakey and the worst part was that my skin looked old.
After looking into a few different moisturisers and trying out a few which didn't really fix the problem, I came across the Embryolisse Lait-Crème Concentré.
I had never before heard of a cream that works well for combination skin and dry skin so I was sceptical but since it's not expensive I took the risk. And I am so happy I did.
From the word go, it was a game-changer for my skin. The formula is thick and creamy yet not at all oily. It absorbs into the skin really quickly. It has a slight smell when you apply it, it's a clean fresh sort of smell that goes once the cream is dry. I don't mind it at all.
I initially bought it as a moisturiser however, I have started using it as my primer as well and occasionally as a makeup remover. Surprisingly it works really well in all three.
Usually, I steer clear of products that double up or in this case triple up, because I find they don't do any of the tasks properly. In this case, I was ready to eat my humble pie. It moisturises and primes beautifully and cleanses really well too.
How to use the Embryolisse Lait-Crème Concentré
How to use it as a moisturiser
Using a small amount apply evenly to your skin every morning when you wake up and every evening before you go to sleep. I always like to apply moisturiser to slightly damp skin as I find the skin absorbs the cream better.
How to use it as a primer
When using it as a primer apply it like you would when using it as a moisturizer. Remember to make sure the cream has dried properly before applying your makeup. For the primer to do its job as a barrier between your skin and your makeup, it needs to be dry.
How to use it as a makeup remover
There's no mention of how to use the Lait-Crème Concentré as a makeup remover. Although it is mainly being sold as a moisturiser, since they advertise it as a 3-in-1, I feel they should mention it no matter how obvious it may be to some.
There are 2 methods to use it as a makeup remover. Either you can use it like you would use any soap, wash your face and massage the cream in and remove it with water after.
The other way is by squeezing a little of the product onto a cotton wool pad and removing it like that. I have tried both ways and they both work fine. I prefer the first method because the second method uses a lot of the products and who doesn't like to save!
That being said, I prefer to use it as a primer and moisturizer. It just feels a little odd as a makeup remover, I think that's because it has a cream formula. Find some amazing makeup removers for sensitive skin here.
Who is the Embryolisse Lait-Crème Concentré for?
It is perfect for all skin types especially those who have dry skin. It will also simplify your skincare routine so if you are short on time I highly recommend it.
It's ideal for you if you travel a lot or if you are at Uni. This one cream will multitask and save you space and time.
My Thoughts On The Multi-Tasking Embryolisse Lait-Crème Concentré
Is the Embryolisse Lait-Crème Concentré worth getting? That's a definite YES from me! It has worked some magic on my skin, ever since I started using it my foundation melts onto my skin and has a beautiful flawless finish. I haven't had any dry or oily patches since I started using it.
My skin feels so soft, smooth and hydrated, I'm honestly loving this cream. It's one of my best investments so far this year. And the best part yet, it is so affordable.
The Embryolisse Lait-Crème Concentré is ideal for those short on time, space and money. Since its an all-in-one, you don't need 2 steps for moisturising and priming. That saves a lot of time and space, instead of having 3 separate bottles it's all in one!
It also saves money because you no longer need to buy expensive moisturisers and primers, this cream is effective and amazing and it is not at all expensive.
If you aren't convinced that this is the cream for you, why not check out some of our other reviews: The best oil-free moisturiser, the best cleanser for sensitive skin, the best cleanser for oily skin.
Hollie xx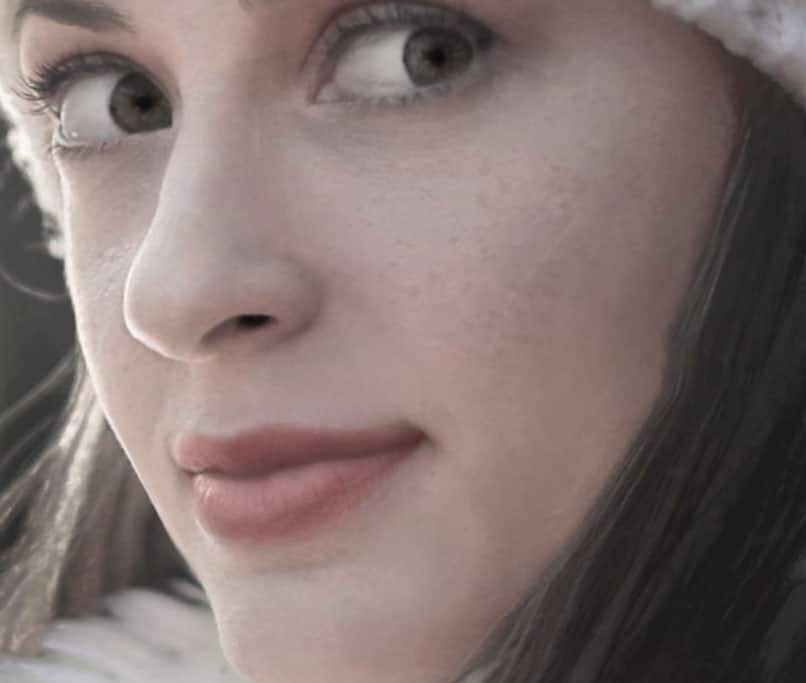 Hi, I'm Hollie, and I own BeautywithHollie.com. I love everything to do with beauty and love sharing my knowledge, advice, and beauty finds! Makeup and beauty are here to enjoy, and Beauty With Hollie is here to take the stress out of it!
---
---
Anastasia Beverly Hills bareMinerals Benefit Cosmetics Bobbi Brown CeraVe Chantecaille Charlotte Tilbury Clarins ColourPop Dermalogica Dior e.l.f. Cosmetics ELEMIS Estée Lauder Fenty Beauty First Aid Beauty Fresh Giorgio Armani Hourglass Jane Iredale L'Oreal Lancome La Roche-Posay Laura Mercier LORAC MAC Makeup Revolution Mario Badescu Maybelline Morphe Nars Natasha Denona Neutrogena NYX Origins Peter Thomas Roth Revlon Sigma Beauty Smashbox Stila Tarte Cosmetics The Ordinary Too Faced Urban Decay YSL
---