The Cutest Makeup Packaging That Will Set Your Hearts Racing
Certain products have a knack for self-promotion, particularly through their captivating packaging. Check out these awesome makeup products that sell themselves with their cute and unique packaging!
Collectables, novelty items, whatever they are, spark butterflies inside. Perfect for creatives or for those who love an original makeup collection to show off. I've put together some of the most creative makeup products, from palettes to makeup tools, and even a little skincare.
Disclaimer: As an Amazon Associate I earn from qualifying purchases on Amazon and other affiliate programs. This means on some purchases, I make a commission. It doesn't mean you spend more, it simply allows me to keep this blog going!
There's plenty of mermaid and ocean themed makeup around, but Tarte has made by far one of the best whatzits for us land-dwellers worthy enough to feel we are part of Ariel's world.
---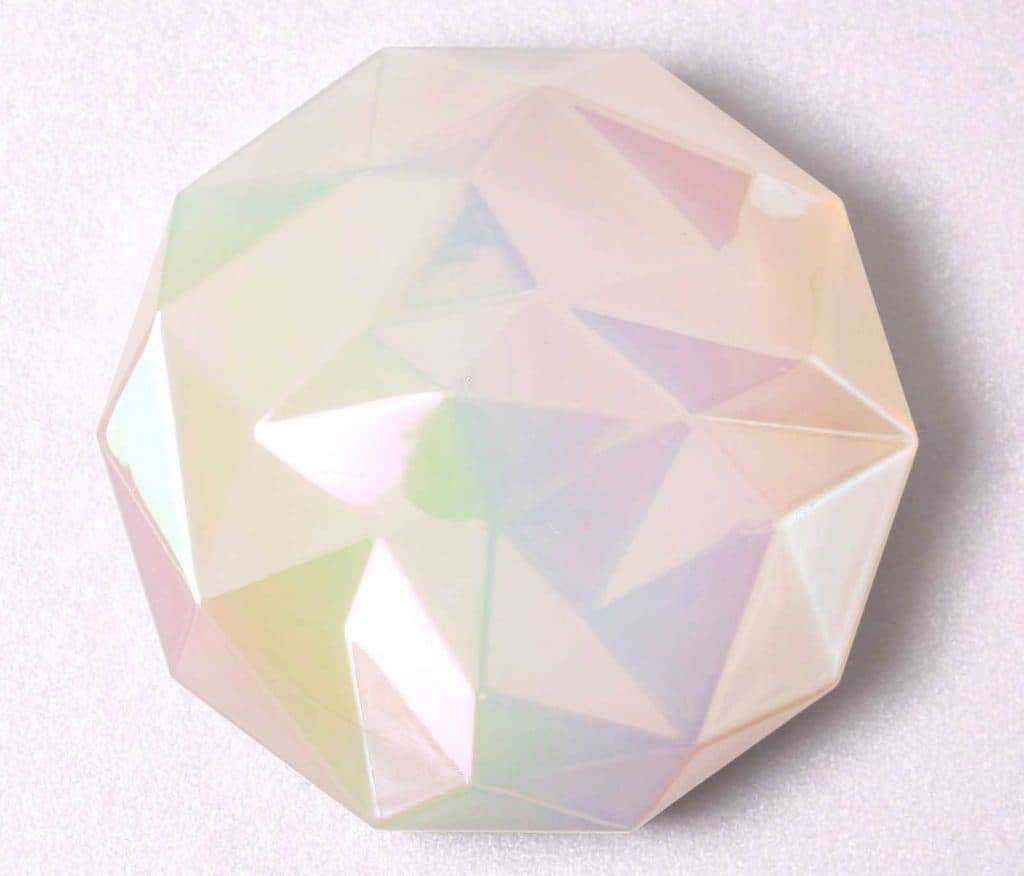 Holographic packaging is on-trend right now! Lunar Beauty has used a kaleidoscopic colour theme which looks more like jewellery than makeup!
It's no surprise that a product like their Moon Prism highlighter can feel like a neat unidentified foreign object, sitting right on your boudoir.
---
3. Urban Decay Stoned Vibes Eyeshadow Palette
Can a packaging get more dazzling than that of the Urban Decay Stoned Vibes Eyeshadow Palette? It has the most gorgeous embossed coloured jewels that match the shades of the palette inside.
The palette comes with 12 shades of which 8 are brilliant metallics. The palette inside lives up to the packaging, with the eyeshadows being super creamy and easy to apply as well as being vegan! Unfortunately, the Stoned Vibes Collection has been discontinued.
---
If "Louboutin" isn't enough to spell luxury, I bet their Rouge Lipsticks made sure to put a period on it.
All the lipsticks in their Rouge collection— Velvet Matte, Loubilaque Lip Lacquer, Sheer Voile, and Silky Satin— are everything unique and opulent thanks to the packaging. They come in their own fancy boxes, can be worn like jewellery, and possibly be used as a protective weapon! Now that is some design.
---
5. Sulwhasoo Shine Classic Powder Compact
Sulwhasoo is a Korean brand that's made some interesting hand-crafted vintage makeup packaging for their yearly collector's line.
The powder compact is so beautiful; it's especially desirable for vintage lovers. The packaging is 100 per cent metal and 200 per cent pure symbol of artistry! Unfortunately, the powder is no longer available.
---
Struggling to find storage for all your makeup? Check out these cheap makeup organizer ideas for small spaces.
Would you like some ice cream? Oops, sorry this is nail polish!
Etude Cosmetics is notoriously known for irresistibly cute packaging, Etude House is just one of many brands you can choose from if you want to really experience "cute". Not to mention how easily their packaging can be upcycled into something else.
---
Lip Tints are the perfect solution to looking after your lips, while also adding some colour to them. And who can resist such an adorable design as these Etude House Ice Lolly Lip Tints?
To apply the lip tint, you simply pull out the stick and apply it. Not only do these add colour to your lips, but they moisturise and soften your lips, they're long-lasting and they come in 5 gorgeous shades!
---
The perfect solution to tricking your teacher into thinking you have crayons when secretly you have some of the coolest makeup around! Where were these when I was a kid?!
These lip crayons are legit and great makeup for adults too. They will definitely add some fun to your makeup! These lipsticks come in 10 different shades of pink and red. They are velvety and smooth to apply and dry matte without feeling sticky. Check out these colour changing lipsticks for some extra coolness!
---
This cream-powder blush has both packaging and product that are equally creative. A small vintage tin can, housing blushes that appear to look like real rose petals!
This blush doubles up as a gorgeous ornament that will add class and elegance to your shelf!
---
10. Nocibé Rising Star Palette
Nocibé is a retailer in France similar to Sephora and has released some of its own makeup. Their Rising Star palette is one of the most original eyeshadow palettes I've seen yet!
It's no longer in stock. For more creative eyeshadow palettes, check out Sugar Pill's palettes. They're definitely original, but are they cute? I'll let you decide!
---
11. Storybook Cosmetics What's in a Name Rose Brushes
These makeup brushes make me think of the wicked witch from Snow White. They have something regal, yet eerie to them. With their green colour with knobbles on and the red brushes, they fit the scene to a T! I can't recommend the brand Storybook Cosmetics, but you can find similar rose brushes on Amazon.
---
It seems wearing your lip product around your neck is a trend I've missed out on. But I may get to try it out with this beautiful locket. Compact and classy is what it is. Once the product is finished the pan can easily be replaced by a picture! Useful and practical!
---
13. Besame Cosmetics 1959 Eyeshadow Palette
Besame has reincarnated Sleeping Beauty. It looks like a regular storybook and it even has a few pages, but the best part has to be the eyeshadow palette inside!
They also have classic fairy-tale-inspired lipsticks, and this eyeshadow palette is just a glimpse of their original packaging. Unfortunately, this eyeshadow palette is no longer in stock.
---
14. Too Faced Love Light Prismatic Highlighter
These highlighters will make beautiful additions to your makeup collection. Just look at the metal-heart packaging. These highlighters are recyclable, and reusable and give off some major classy girl vibes. Unfortunately, this is now out of stock.
---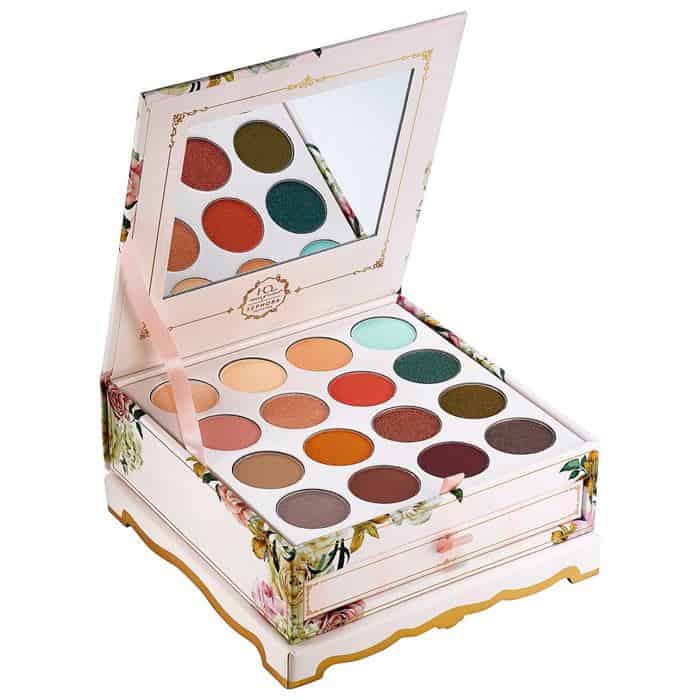 This palette was made way back in 2017 and it was a limited edition, I wish they would have made it a regular thing. It's so cute and so useful with its hidden storage drawer!
The packaging brings back so many memories of my childhood jewellery boxes, which I loved so much!
---
Makeup Revolution has some pretty unique and original packaging, just check out this cute doughnut! The only negative is that it really makes me in the mood for a doughnut! Life can be tough sometimes;)
---
Antonym Baked Blush is one unique packaging. Who would think a wooden box would have blush inside? Not me, but somehow it works extremely well, so much so that it even looks elegant. Read my full review here.
---
Anna Sui has all the necessary packaging designs to feed your vintage soul. Similar to Sulwhasoo, they incorporate retro and art deco themes. What I love most about this one and the previous packaging is how pretty they would look on the shelf.
I love pretty makeup and this one ticks every box! Judging from the look, you would expect thing product to be on the pricier side, but surprisingly it's only $12! Super affordable:)
---
19. Hot Topic Clueless Totally Buggin' Eyeshadow Palette
Clueless Totally Buggin' Eyeshadow palette is another one of those makeup products perfect for school!
Your teacher will think it's a regular notebook when meanwhile hidden inside is a whole eyeshadow palette! What's more, is that it even comes with a fuzzy pen… or more like a cute disguised makeup brush!
UPDATE: This palette has been sold out, check out this similar notebook palette here.
Final Thoughts
I can't count how many times I've bought a product just because of the packaging. Surprisingly, most are them are actually really good impressive products, not just from the outside!
I hope you've enjoyed these products with the cutest makeup packaging. What products have you bought because of the design and packaging and which in this article is your favourite? Share them in the comments below!
Hollie xx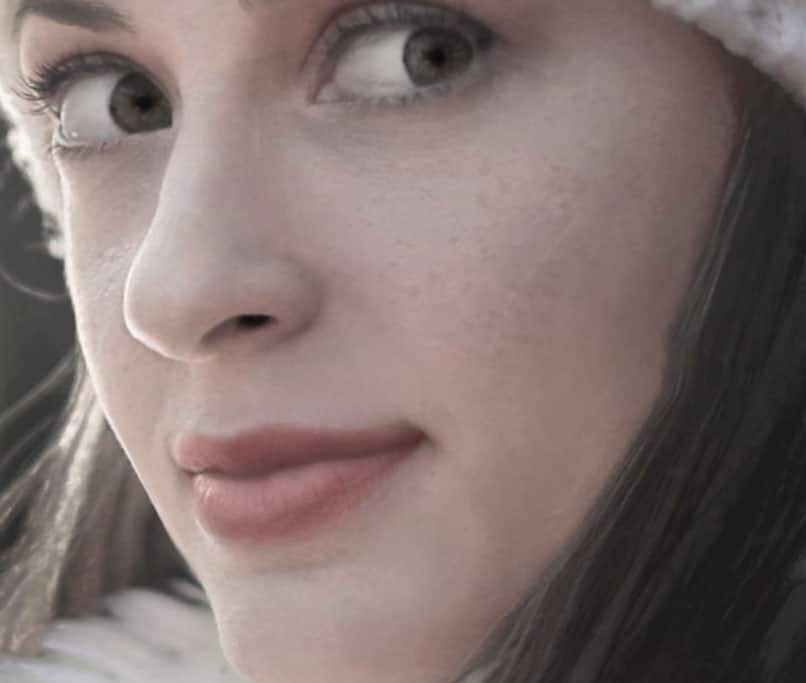 Hi, I'm Hollie, and I own BeautywithHollie.com. I love everything to do with beauty and love sharing my knowledge, advice, and beauty finds! Makeup and beauty are here to enjoy, and Beauty With Hollie is here to take the stress out of it!
---
---
Anastasia Beverly Hills bareMinerals Benefit Cosmetics Bobbi Brown CeraVe Chantecaille Charlotte Tilbury Clarins ColourPop Dermalogica Dior Dyson e.l.f. Cosmetics ELEMIS Estée Lauder Fenty Beauty First Aid Beauty Fresh Giorgio Armani Hourglass Jane Iredale L'Oreal Lancome La Roche-Posay Laura Mercier LORAC MAC Makeup Revolution Maybelline Morphe Nars Natasha Denona Neutrogena NYX Origins Peter Thomas Roth Revlon Sigma Beauty Smashbox Stila Tarte Cosmetics The Ordinary Too Faced Urban Decay YSL
---