Everything you need to know about the Chantecaille Radiance Elixir
Get radiant skin with the Chantecaille Radiance Elixir! Made to be applied after you cleanse and before you moisturise, it's the magic product to cure all your skin concerns!
It has loads of benefits from helping to reduce redness and even out your skin tone, giving you a smoother and brighter complexion and the main one- making your skin more radiant!
Disclaimer: This article contains affiliate links. If you purchase using these links, you don't pay more, I simply earn a small commission!
The Radiance Elixir comes in a glossy plastic bottle that is painted pearl white, totally love the packaging! The bottle aesthetic is elegant and minimal. Once opened, it has a dropper applicator connected to the (also) plastic cap coated with metallic silver paint.
The product is rather pricey, and I wish the packaging was made from glass instead of plastic to really get the feel of money well spent.
But as far as worth goes, does the Chantecaille Radiance Elixir actually transform your skin?! Let's find out!
Wear Test
The serum is a thick semi-opaque liquid that is coloured like the packaging— pearl white, quite lovely in fact! It looks and feels like a thick cream and when applied, it actually feels close to a concentrated soluble gel.
The serum can be applied directly to your skin after cleansing or you can add a drop or two to your moisturizer or foundation for a dewy complexion. For me to achieve its maximum effects, I have taken the liberty to do both!
I have replaced my night cream with the Chantacaille Radiance Elixir, and for the day, I've mixed it with my foundation.
As a night serum, the product feels wispy on the skin. I got worried at first that my skin would react negatively because it felt warm as I massaged it over my face.
But after it seeped into my skin, which took no time at all, my face began to feel chilled. My skin was definitely more radiant and glowing after using the serum the night before.
Honestly, using the Radiance Elixir feels like waking up on a vacation! Get ready to always look recharged with fresh and soft skin!
When I tried the serum mixed with my makeup, I immediately noticed how it gave my foundation a glowy finish. It also made applying my foundation so much easier.
Sorry to bring negativity to such an awesome, lovely product, but there was one slight negative factor. When mixing it with my foundation, it made my foundation quite runny. My face felt a little heavy and oily, which isn't very pleasant.
For the makeup wear test, I had to reapply my foundation and freshen up with powder and setting spray to fix the melted patches. Not the most ideal way to wear a long-lasting foundation.
It might only be best to mix the serum when you know you won't be wearing makeup for long but need that baby skin glow-up. Or perhaps, it works better with dry skin.
The plus side is, that it's really hydrating on the skin! I had some high expectations for the face serum, and while not all were met, it has some lovely qualities to it.
Key Ingredients
Rosa Damascena Flower Water (also labelled as Damask Rose Flower Water and Rose Hydrosol on other products)
This is the liquid extracted from a Damask Rose. Generally, flower waters or extracts (also called hydrosols) are diluted versions of essential oils. They contain the same components but in much-reduced concentrations. So if you see an ingredient such as Eucalyptus Hydrosol or Jasmine grandiflorum Hydrosol, they are basically toned-down versions of their essential oil counterparts.
I mention this here because it might help those with sensitive skin or severe allergies to essential oils. And the Chantacaille Radiance Elixir may trigger mild reactions in those with sensitive skin.
Colourless Carotenoids: These are tomato-derived molecules that immediately reduce the appearance of redness, revealing a radiant look. Dicaprylyl Carbonate is one of the carotenoids included. It's a clear, colourless, almost odourless oil that is meant to spread on the skin with ease and gives a satin feel to the skin.
Natural Tensing Agent: These form an invisible layer on the skin for instant smoothness. Ideally prepping your face for makeup.
Crystal Peptide: This helps to reveal a transparent crystal-like appearance on the skin. Thus the glass-skin effect.
Skin Awakening Peptide: This promotes a well-rested, energized appearance by helping the skin regenerate better and faster overnight.
Lotus Japonica Extract: This works like glycerol drawing in moisture to soften the appearance of wrinkles and dehydration effects.
Final Thoughts
Some products are just straight-up jaw-dropping, eyebrow-raising, and heart-exhilarating! Chantecaille Radiance Elixir is not exactly one of those products.
While it gives the skin a radiant glow, it's far too pricey and has too many negatives.
If you're looking for an instant glow-up for the day, check out the Elf Halo Glow Liquid Filter. It has a tint so it's suitable for nighttime but, it's affordable and gives the skin a gorgeous radiant glow the whole day!
Chantecaille Radiance Elixir can be bought from Nordstrom
Hollie xx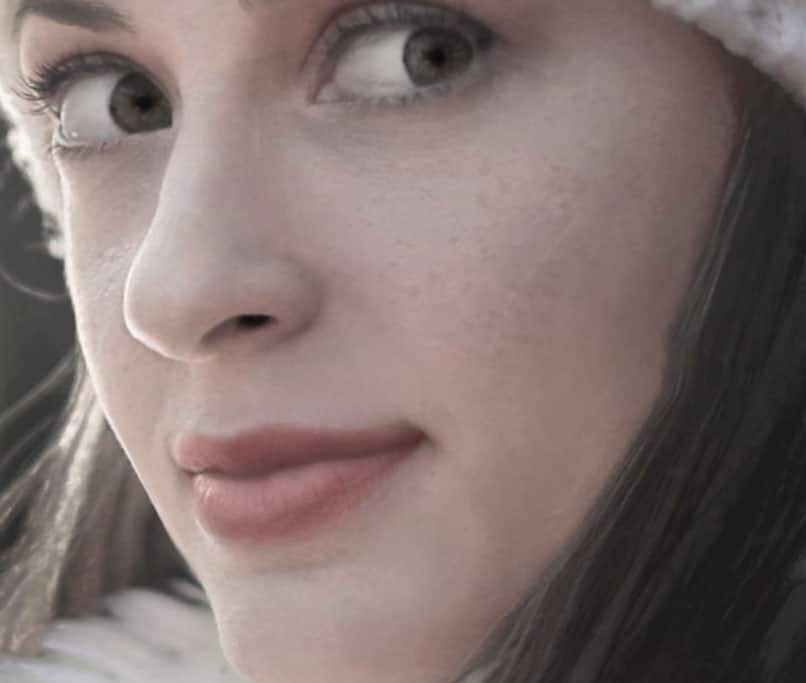 Hi, I'm Hollie, and I own BeautywithHollie.com. I love everything to do with beauty and love sharing my knowledge, advice, and beauty finds! Makeup and beauty are here to enjoy, and Beauty With Hollie is here to take the stress out of it!
---
---
Anastasia Beverly Hills bareMinerals Benefit Cosmetics Bobbi Brown CeraVe Chantecaille Charlotte Tilbury Clarins ColourPop Dermalogica Dior Dyson e.l.f. Cosmetics ELEMIS Estée Lauder Fenty Beauty First Aid Beauty Fresh Giorgio Armani Hourglass Jane Iredale L'Oreal Lancome La Roche-Posay Laura Mercier LORAC MAC Makeup Revolution Maybelline Morphe Nars Natasha Denona Neutrogena NYX Origins Peter Thomas Roth Revlon Sigma Beauty Smashbox Stila Tarte Cosmetics The Ordinary Too Faced Urban Decay YSL
---