SugarPill 10th Anniversary Capsule Collection Is Here
I love discovering new brands, not that SugarPill is new, it was actually formed in 2010 but it's the first time I've come across it!
It sounds more like a chemist than a makeup brand, but you know what- that's what made me look at their brand. Their name stands out from the crowd spiking my interest!
SugarPill is all about doing what's good for the environment as well as making a statement, as you can tell from the name! SugarPill helps people stand out with beauty- Amy Doan the founder, saw a gap in the market and jumped at the opportunity.
If you love loud makeup that breaks all the rules, then SugarPill is a brand you must check out! Everything about it is different and original, from the packaging to the shades included. It's all about breaking the rules in makeup!
Aside from their 'loud' personality, they are cruelty-free with most of their products being vegan, including this 10th Anniversary Capsule Collection palette.
Disclaimer: This article contains affiliate links. If you purchase using these links, you don't pay more, I simply earn a small commission!
Do you love a good dupe? Check out my review on the best eyeshadow palette dupes that will save you lots of £$!
SugarPill 10th Anniversary Capsule Collection
SugarPill's 10-year anniversary eyeshadow palette is also a capsule. They call quite a few of their palettes 'capsules' and they really do look like capsules of medicine!
They all have the same packaging, inside and out. I can't figure out the connection between the whole doctor, chemistry vibe that going on here with the brand.
It's definitely interesting and different, and I'm sure there's a reason for it. Honestly, it's puzzling me! If any of you know please do let me know in the comment section below, I'm curious!
The capsules that SugarPill has released are all pretty similar, only with different shades and different coloured packaging. Its 10-year anniversary edition includes all the shades that are near and dear to them. Each shade has an explanation for why it's included and what the shade means to the brand.
The packaging is pretty cute as I already mentioned, it looks like a capsule with the top part encased in gold with a heart and chemist sign, and the bottom part see-through so you get to see the shades. Inside there is a useful mirror.
One thing I love about the packaging is the layout of the shades inside. The way the shades are connected reminds me of galaxies and planets. I love anything to do with space and I don't know if it was intentional to look like that, but I find it super cute and fun!
Since it's their 10-year anniversary they've included 10 new shades to correspond to it. There are 4 shimmer shades and 6 matte ones. I like how the palette includes a blush shade as well, it makes it more inclusive and useful. In fact, all of their palettes include blush shades which is a nice touch!
The shades are:
Lacy – Matte peachy salmon. Named after the first LA headquarters on Lacy Street
Hi Cutie – Frosted coral
Shrinkle – Red-violet shimmer with fairy pink reflects named after Sugarpill's founder.! Layer over any lip or eye shade to magically transform. Best applied with fingers or a dense brush.
Valentine – Matte blush in vivid blue-based princess pink. Their birthday is Valentine's Day!
Pill Kitty – Bright boysenberry matte named after their mascot logo
DTLA – Matte dusty amethyst, the perfect blending and transition shade.
Addicted to Pretty – Shimmering lilac with magenta and turquoise reflects. Wear on her own or as a topper to transform your favourite shades! Best applied with fingers or a dense brush.
Oaklandish – Frosted mint. Sugarpill was launched out of the founder's bedroom in Oakland where she packed orders on the floor using an upside-down cardboard box as a table
Cali – Matte shamrock green. Sugarpill is manufactured sweatshop-free in beautiful California!
Afterparty 2020 – Matte electric turquoise. A powered-up tribute to Sugarpill's VERY first eyeshadow, Afterparty!
As you can see, the shades are all out there, with no neutral shades included! The most neutral it gets is with the shimmery highlighter which obviously can't be used as a base shade. The colours included are beautiful, ranging from muted oranges to purples with an olive green shade and a bright blue one thrown in!
If you aren't using a base shade, I recommend using a good eyeshadow primer to give the eyeshadows a smooth, coloured base. It helps the eyeshadows apply more evenly, giving you a smoother, more striking look.
If you have oily eyeshadows I recommend the Mac Prep + Prime Eyeshadow Primer, if you don't need the glue of a primer, check out the Urban Decay Eyeshadow Primer Potion. Both of these primers will help your eyeshadow apply better and last better!
The quality of the shades is really good but not especially unique. They are all highly pigmented with very little fallout. The blush, in particular, is super-pigmented so be careful when applying it or you may end up looking like a clown! Not a very flattering look! You can opt to use the blush shade as an eyeshadow shade instead because eyeshadows do better with intense pigmentation.
My Thoughts
Overall, I find the SugarPill collection really impressive, including the 10th Anniversary Capsule Collection! I love the packaging and the originality of it all.
The originality of the palette is in the colours more than the formula of the shades. To be honest, when it comes to the colours, it's not really my thing. I'm more of a neutral kinda gal, but if you love your colours, you will love this palette! The palettes are all about standing out and being original so go and have some fun!
The SugarPill 10th Anniversary Capsule Collection palette retails at $42 which is definitely on the pricier side. Check out my review on the best cheap eyeshadow palettes if you want to save big!
I don't know how this palette would fare on sensitive skin. If you have sensitive skin, check out these eyeshadow palettes which were made with sensitivity in mind!
Sugar Pill 10th Anniversary Capsule Collection can be bought from Beautylish
Hollie xx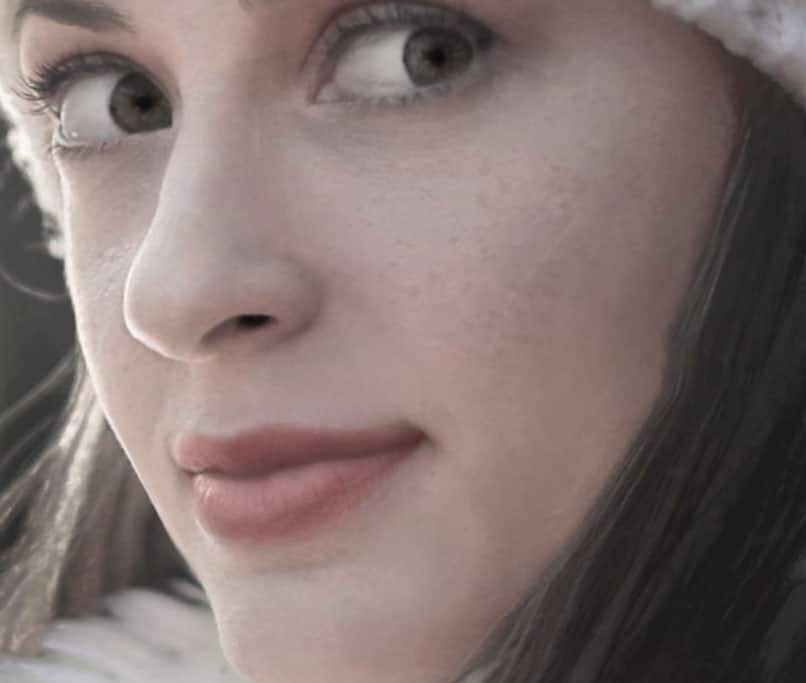 Hi, I'm Hollie, and I own BeautywithHollie.com. I love everything to do with beauty and love sharing my knowledge, advice, and beauty finds! Makeup and beauty are here to enjoy, and Beauty With Hollie is here to take the stress out of it!
---
---
Anastasia Beverly Hills bareMinerals Benefit Cosmetics Bobbi Brown CeraVe Chantecaille Charlotte Tilbury Clarins ColourPop Dermalogica Dior Dyson e.l.f. Cosmetics ELEMIS Estée Lauder Fenty Beauty First Aid Beauty Fresh Giorgio Armani Hourglass Jane Iredale L'Oreal Lancome La Roche-Posay Laura Mercier LORAC MAC Makeup Revolution Maybelline Morphe Nars Natasha Denona Neutrogena NYX Origins Peter Thomas Roth Revlon Sigma Beauty Smashbox Stila Tarte Cosmetics The Ordinary Too Faced Urban Decay YSL
---