Iconic London Illuminator Drops Review – A Bestseller!
They are described as goddess glow in a bottle, they have been so popular that they have been flying off the shelves. At one point there was even a waiting list to get your hands on one of them.
Iconic London has launched 3 new shades to join the original one. Each one is beautiful beyond words and will give you perfectly glowing cheekbones. A product so popular is worth getting to know! Let's find out if this bestseller is worth all the hype and attention that it gets!
Disclaimer: This article contains affiliate links. If you purchase using these links, you don't pay more, I simply earn a small commission!
The highlighter comes in 4 different beautiful colours- Shine, Blush, Original and Glow.
Shine

: pale pink shimmery colour which adds a pearly glow. This is ideal for fair skin.
Blush: warm peachy, rose colour which adds a rosy glow.
Original: gorgeous champagne colour that adds a golden shine. It is ideal for medium skin tones.
Glow: terracotta-toned shimmer that

adds a deep golden shine. Glow is perfect for darker skin colours.
The packaging is really classy and pretty. They each feel and look like pots of gold, once you use one, you'll see it's not so far off!
These 4 Illuminating Drops are the most pigmented highlighters around! They will give you the most amazing shine, one that you could have only dreamt about before. You will get the most beautiful dewy finish and have all heads turning;)
One of my favourite features is that you can add it to the makeup product of your choice, or you can wear it alone. You can add it to your favourite primer, foundation or moisturiser and the results will always be beautiful.
You can apply it either before your makeup to create a dewy base, or you can apply it as a regular highlighter. The options are endless and the illuminator drops are extremely versatile.
How to Apply the Drops
Since the Illuminator Drops come in a liquid form it can be a bit tricky to apply. If you apply it directly to the face you risk putting too much on or ruining your makeup (if you've already applied makeup).
I recommend applying a drop to the back of your hand and then with your fingers dab onto the desired areas. You can then blend it out with a beauty blender or a brush.
One drop goes a really long way, personally, I wouldn't use more than a quarter of a drop for each cheekbone. Yup, the highlight is that strong and pigmented. One tip I have for when applying it is to blend it out straight away as the highlight dries really quickly.
What does it look like?
If you want to glow, then you need these drops. They are glowing all the way! After applying the drops you can blend it for 10 minutes straight and it still won't look sheer like most highlighters do after a while.
It is so highly pigmented that the shimmer and dewy look last throughout the day. However, even though it looks dewy it feels dry and matte, almost as if you're not wearing anything.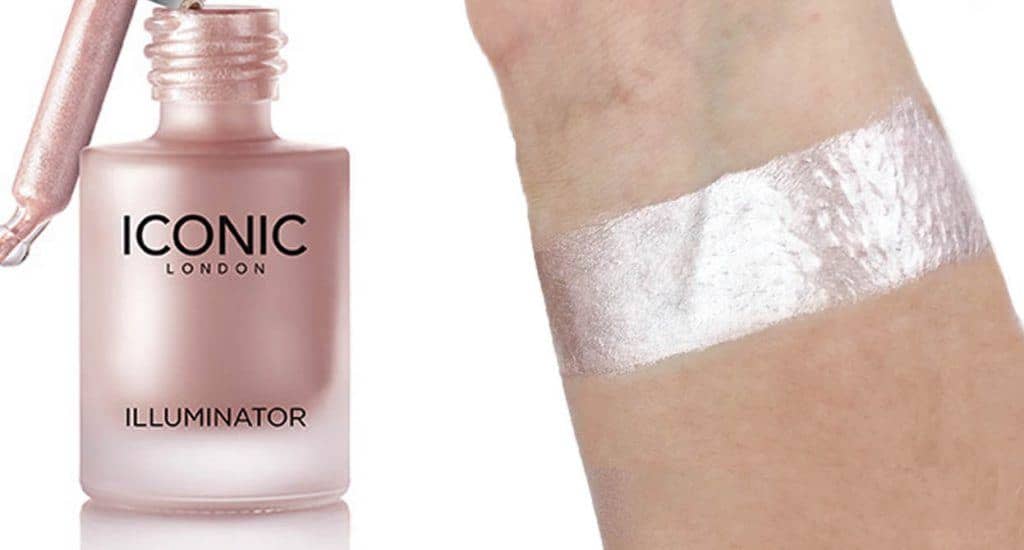 What really stuck out to me is that when you apply it, it doesn't remove or interfere with your blush or any other products that have already been applied. It's really annoying when products don't work together.
However, no need to worry because this highlighter will work really well with the rest of your makeup because it won't interfere with it.
My Thoughts
The Iconic London Illuminator Drops are the ultimate highlighters around. They are literally pots of gold. Each drop is so highly pigmented that you only ever need a very little amount for each use.
The bottle lasts for a really, really long time and as an extra bonus, they are really pretty to look at! I love having it on my dressing table. It adds a touch of class.
If you love wearing a strong highlight then the Illuminator drops are made for you, you get all the shimmer and bling with it. The glow is really out there and it's beautiful.
Personally, I prefer for myself a more subtle highlight. However, I still love this product because when it's used in small amounts it can still achieve a beautiful subtle glow.
You can wear this highlighter for any occasion, if it's for an evening look you apply more and if it's for every day you can apply less.
Wearing products that make me feel beautiful helps me get through the day better. I feel like I can handle the world and my kids when I look good. Call me shallow, but it really works!
I hope you have enjoyed this Iconic London Illuminator Drops Review. My overall thought is that all 4 highlighters are beautiful and probably the best highlighters around.
Honestly, there's not much to critique about them. They are definitely worth all the hype that they get and they are cruelty-free and vegan!
They are loved by celebrities too, with the likes of J Lo, Vanessa Hudgens and Joudan Dunn, to name a few. So go and get yours before they sell out:)
Hollie xx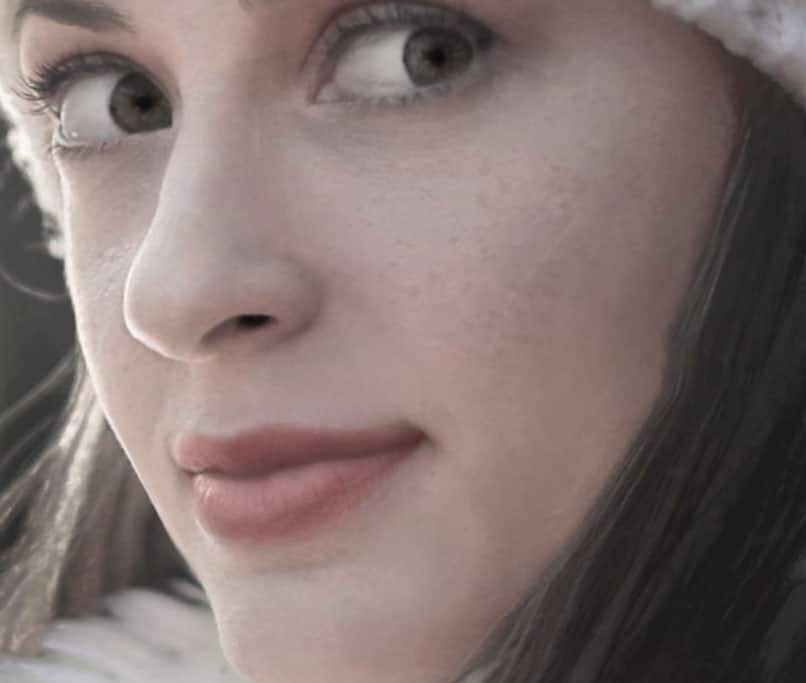 Hi, I'm Hollie, and I own BeautywithHollie.com. I love everything to do with beauty and love sharing my knowledge, advice, and beauty finds! Makeup and beauty are here to enjoy, and Beauty With Hollie is here to take the stress out of it!
---
---
Anastasia Beverly Hills bareMinerals Benefit Cosmetics Bobbi Brown CeraVe Chantecaille Charlotte Tilbury Clarins ColourPop Dermalogica Dior Dyson e.l.f. Cosmetics ELEMIS Estée Lauder Fenty Beauty First Aid Beauty Fresh Giorgio Armani Hourglass Jane Iredale L'Oreal Lancome La Roche-Posay Laura Mercier LORAC MAC Makeup Revolution Maybelline Morphe Nars Natasha Denona Neutrogena NYX Origins Peter Thomas Roth Revlon Sigma Beauty Smashbox Stila Tarte Cosmetics The Ordinary Too Faced Urban Decay YSL
---