Tan-Luxe Review – The Best Fake Tanning Products
With summer upon us, it's time for that sun-kissed look. And by that I mean it's time for a gorgeous, golden tan. There's no better way to achieve this than with Tan-Luxe self-tanning products.
Tan-Luxe has changed the face of the tanning industry with its products, taking self-tanning to a whole new level! Their products are really easy to use and leave no side effects, unlike most self-tanning products. They are also unique in their application, as you will soon see.
In my humble opinion, they are some of the best fake tanning products around. It's not often that I say you need to buy a product, but these Tan-Luxe products and perfection in a bottle! I am completely blown away!
The Tan Luxe products I am reviewing are the Self-Tan Drops which include the Tan-Luxe Face and the Tan-Luxe Body. I will also review the Illuminating Tanning Lotion. I hope you enjoy this Tan-Luxe Review.
Disclaimer: As an Amazon Associate I earn from qualifying purchases on Amazon and other affiliate programs. This means on some purchases, I make a commission. It doesn't mean you spend more, it simply allows me to keep this blog going!
Tan-Luxe comes in 3 different options, two of the products are Tan-Luxe The Face, one anti-ageing and one not, and the last bottle is Tan-Luxe The Body.
The self-tan drops come in 2 shades, light to medium and medium to dark. The 2 self-tan drops for the face are the same except for the Tri-Collagen Booster in the anti-ageing one.
This helps the skin repair and restore itself to its youthful complexion, which is a lovely feature to incorporate into your tanning routine.
Check out my post on The Best Sunscreens for Sensitive Skin
The drops are full of ingredients that help to improve your skin and to tone it. With raspberry seed oil, vitamin E and hydrolysed silk, it combats dryness and gives the skin a flawless glow.
This is exactly what the self-tan does- it gives a beautiful golden glow to your skin without any harmful ingredients.
The face drops come in a bottle of 30ml, and the body drops come in 50ml. They last a really long time since you're only using a couple of drops at a time.
Which Tan-Luxe is for you?
For my colour skin, this is a no-brainer. I'm so pale that naturally, the light medium is the perfect colour for me.
However, it is recommended for fair to medium skin that you should also go for the light-medium colour. If you have darker or more olive-toned skin, then the medium to dark is for you.
One thing that people often tell me is that they bought the wrong colour, what should they do? Unless it's not drastically wrong, you can simply add more or fewer drops when applying it.
The difference between the Tan-Luxe Body and the Tan-Luxe Face
Do you need both products? This is one of the most common questions. If there is a disadvantage to the Self Tanning Drops, it's the price.
At £35 for the face drops and £42, for the body drops, it is rather pricey to buy both. So is it necessary to buy both the face and body drops?
The main difference between the two products is that the body drops have firming and toning qualities whereas the face drops do not. Personally, I don't think it's a necessity to buy both.
My recommendation is to buy the face drops and use them on your body too. If you want a product with firming and toning qualities, then buy a moisturiser or body oil with these features.
Applying the Tan-Luxe drops
Most self-tanning products are creams or sprays that you apply straight to the skin. These, however, are different.
Instead of applying straight to the skin, mix 1-4 drops of your preferred moisturiser, serum or oil to the back of your hand. Then apply evenly to your face and rub in. It applies so easily and smoothly and it dries quickly too.
If you want a darker, more tanned look, simply apply more drops. I love how effortless it is to apply this tan, all you have to do is follow your regular beauty regime with a few drops mixed in on the side!
An advantage to this fake tan is that there are fewer steps in your beauty routine and also the tan gets applied more evenly. Don't shower for about 4 – 8 hours after applying to allow the tan to develop.
The fake tan should last up to 7 days but most people apply the drops twice a week. In between using it, the best way to prolong your tan is to use the Illuminating Tanning Lotion. It's a white lotion that over a couple of hours enhances your tan, thereby, helping your tan last longer.
It feels moisturising on the skin and gives your skin a beautiful glow. It essentially touches up your tan.
Advantages of the Tan-Luxe Tanning products
There are many advantages to the Tan-Luxe Drops and many reasons to love the products.
One of the most important ones is that it applies really evenly, leaving no streaks or patches. This automatically makes it look more natural and takes away that fear of it looking obvious that you're wearing a fake tan.  
Another feature that I simply LOVE is that there is no fake tan smell. I am not a fan of the fake tan smell or more like, I really don't like it. I find it really unpleasant and it puts me off fake tanning. These Tan-Luxe Drops have none of that but rather a faint floral smell which is lovely:)
If you think that's all of the advantages, wait, it gets even better- these self-tanning drops never make you look orange. Imagine that! The base has a slightly reddish colour which means you never suffer from that orangey fake tan malfunction.
Another huge advantage is that there is no colour transfer. You can apply it before you go to bed and you won't see any colour on your bed in the morning. Even if you sleep on white sheets. Pretty impressive, huh?
In short, they are the perfect self-tanning products. If these products can't convince you, I'm intrigued about what can!
My Thoughts
I am simply in love with these self-tanning products. I love how The Tan-Luxe Drops give the most natural fake tan I've come across. It gives an amazing, glowing tan that stays natural-looking at the same time.
Fake tan on my skin usually looks really fake, since it's hard to get it right with pale skin. However, when I used the self-tan drops I had no problem whatsoever. My skin looked tanned and glowing in the most natural way. Everyone was asking me how long my holiday was!
Do I recommend these products? Oh YES! I think they are a must-have for anyone who doesn't tan easily, for those who don't have the time or for those who just want to look gorgeously tanned.
With these self-tanning products, people won't believe that you haven't been to the beach:) You get the perfect tan without any harmful UV rays. They really are the best fake tanning products.
BUY NOW: Tan-Luxe Self Tan Drops at Amazon / Space NK
Hollie xx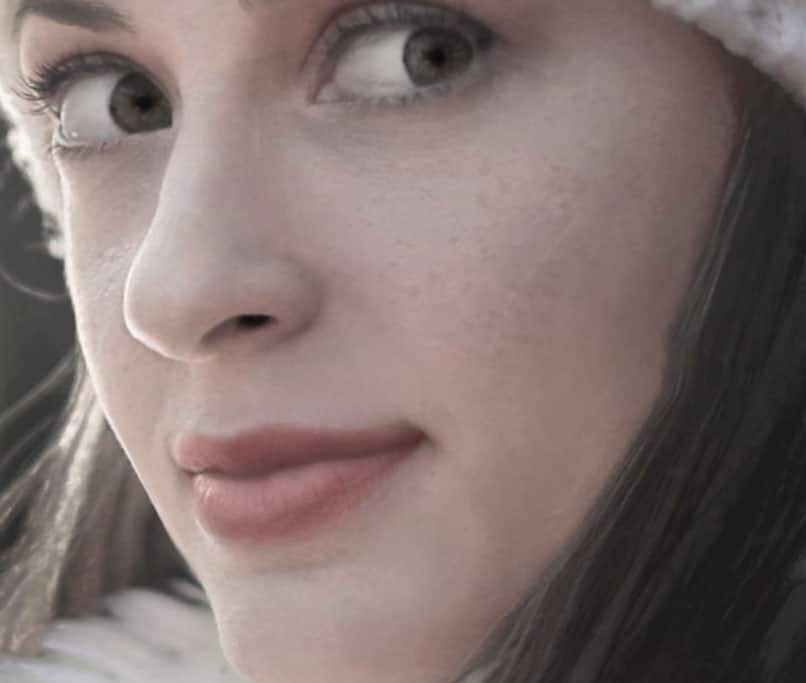 Hi, I'm Hollie, and I own BeautywithHollie.com. I love everything to do with beauty and love sharing my knowledge, advice, and beauty finds! Makeup and beauty are here to enjoy, and Beauty With Hollie is here to take the stress out of it!
---
---
Anastasia Beverly Hills bareMinerals Benefit Cosmetics Bobbi Brown CeraVe Chantecaille Charlotte Tilbury Clarins ColourPop Dermalogica Dior Dyson e.l.f. Cosmetics ELEMIS Estée Lauder Fenty Beauty First Aid Beauty Fresh Giorgio Armani Hourglass Jane Iredale L'Oreal Lancome La Roche-Posay Laura Mercier LORAC MAC Makeup Revolution Maybelline Morphe Nars Natasha Denona Neutrogena NYX Origins Peter Thomas Roth Revlon Sigma Beauty Smashbox Stila Tarte Cosmetics The Ordinary Too Faced Urban Decay YSL
---