Philip Kingsley Elasticizer Hair Treatment Review
Are you looking to get some life back into your hair? You've come to the right place. Look no further than Philip Kingsley Elasticizer Hair Treatment.
Before I get started, here's a little background on the rich and famous history of the Philip Kingsley Elasticizer. It was created for Audrey Hepburn so that her hair should last properly on set.
It's also the first pre-shampoo hair treatment ever created and naturally has won a ton of awards. However, I'm a bit of a sceptic and I always find it hard to believe a product can be as good as the claims.
I decided to do my own research and dig a little deeper to find out if the Philip Kingsley Elasticizer really works as well as they say it does.
Disclaimer: As an Amazon Associate I earn from qualifying purchases on Amazon and other affiliate programs. This means on some purchases, I make a commission. It doesn't mean you spend more, it simply allows me to keep this blog going!
The Elasticizer is a pre-shampoo and conditioner treatment that deeply conditions, and adds elasticity, manageability, bounce and shine to your hair.
Designed for all types of hair and for anyone whose hair lacks that extra bounce. If your hair suffers from breakages and split ends, after using the Elasticizer regularly, you'll see visibly stronger hair.
The main 4 ingredients in the Philip Kingsley Elasticizer are hydrolysed elastin, castor oil, olive oil and Glycerin. Hydrolyzed Elastin is similar to collagen. It improves elasticity and improves hair strength.
Castor oil is high in Vitamin E and Omega 6 and 9, these ingredients add moisture to the hair, prevent hair loss and help hair growth.
Olive oil is rich in vitamins A and E, which help protect the keratin in hair and seal in moisture. Lastly is Glycerin, which helps keep the moisture in the hair.
To use the Elasticizer, dampen your hair and in sections apply it from the roots to the ends. Cover with a shower cap (the Elasticizer comes with one in the box). Leave it on for about 20 minutes.
If you feel your hair needs a lot of help, or you don't see any results after using it once then leave it overnight, with the shower cap on, of course!
After removing the shower cap, wash your hair as you normally would with shampoo and conditioner.
My Experience with the Elasticizer
Before I start with my experience, let me explain my hair. I have really thick, coarse and curly hair. Hairdressers always comment on how much hair I have.
Over the years I have used A LOT of heating products on my hair, from blow dryers to straighteners and curlers. None of these has a good effect on my hair. My hair had been left coarser than ever and with plenty of split ends.
As you can imagine, this left me very miserable:( I have been through countless products and shampoos that all promise to fix my hair. I can't say they were all bad, some were actually pretty good.
However, the Elasticizer won them all hands down!
The first few times I used the Elasticizer I only kept the product on my hair for 20 minutes. I was disappointed that I didn't see the results I wanted.
This made me realise that since I have a lot of hair, I probably should try it for longer. After that, I started using it twice a week for the whole night long. That's when the magic started to happen.
After about a month I noticed my hair seemed softer and much stronger. The elasticizer didn't remove my split ends (only a haircut can do that!) but each hair felt less brittle.
I still use a lot of heating products on my hair but somehow my hair can take it now. It doesn't break at the first attempt and my hair is also much softer. I still have coarse hair and I probably always will, it's my DNA.
What the elasticizer has done is, has made my hair the best it can be, for which I'm a fan and very grateful!
Does it actually work?
The big question is- does it actually work? I've read so many mixed reviews and obviously that it is very normal. Everyone has different hair and not everyone uses a product in the same way.
My initial reaction to the Elasticizer is that it probably is just another product claiming to do everything but in reality, does nothing. That was before actually using it.
Now my opinion has changed drastically. I think this is a great product and if you give it a fair chance and use it correctly you will without a doubt see positive results. It has all the right ingredients to do so.
Follow the instructions carefully and use the Elasticizer a few times before you make a decision about whether it works or not.
The Elasticizer comes in 4 different variations.
The standard elasticizer which is the one that I've reviewed- the Elasticizer Extreme, it has more moisturising ingredients making it perfect for African-Caribbean hair, the Coconut Breeze Elasticizer is infused with ingredients to remind you of the sea.
The last one is Geranium & Neroli Elasticizer which was inspired by Kingsley's trips to the Italian Rivera. It's enriched with ingredients to remind you of a spa experience.
Hollie xx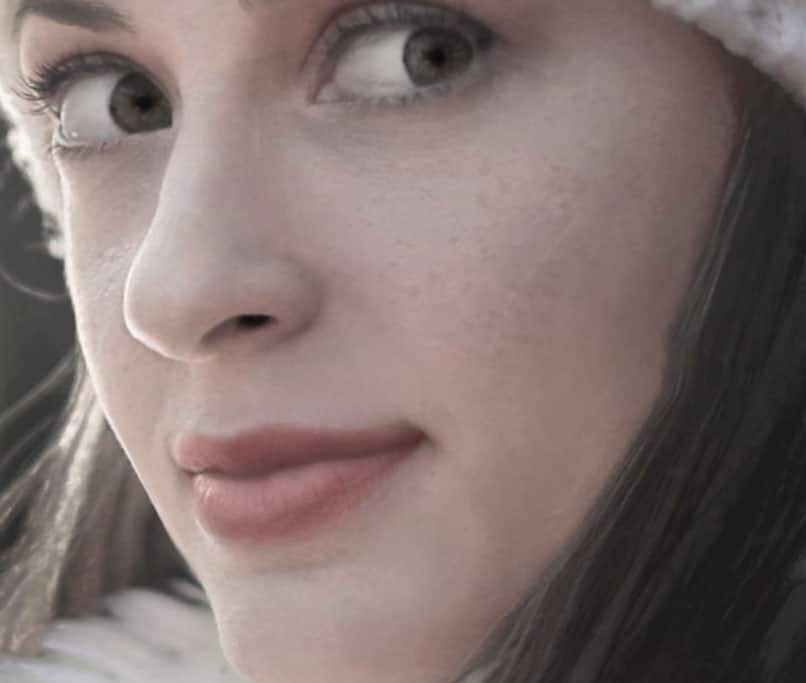 Hi, I'm Hollie, and I own BeautywithHollie.com. I love everything to do with beauty and love sharing my knowledge, advice, and beauty finds! Makeup and beauty are here to enjoy, and Beauty With Hollie is here to take the stress out of it!
---
---
Anastasia Beverly Hills bareMinerals Benefit Cosmetics Bobbi Brown CeraVe Chantecaille Charlotte Tilbury Clarins ColourPop Dermalogica Dior Dyson e.l.f. Cosmetics ELEMIS Estée Lauder Fenty Beauty First Aid Beauty Fresh Giorgio Armani Hourglass Jane Iredale L'Oreal Lancome La Roche-Posay Laura Mercier LORAC MAC Makeup Revolution Maybelline Morphe Nars Natasha Denona Neutrogena NYX Origins Peter Thomas Roth Revlon Sigma Beauty Smashbox Stila Tarte Cosmetics The Ordinary Too Faced Urban Decay YSL
---