All of us can do with a little help for our skin during these winter months. Looking washed out and pale is just part of the winter package, or at least it used to be. Nowadays, with all the great products that are available, there are plenty of good options to get that healthy glow all year round. I have put together here the best bronzers for a healthy winter glow. There are other ways, like fake tanning, but those are for another post and another time:)
What to look out for in a bronzer for the winter
Wearing bronzer in the summer is different to the winter. In the winter you have to keep the tan more subtle with less shimmer and shine. The trick with looking tanned in the winter is not to overdo it, or it just looks fake. The look you should be after is just a little added colour to give you a healthy glow. To achieve this, make sure you're using a big brush that will apply the bronzer evenly. I also recommend wearing primer because it always helps makeup apply more evenly and stay on better. To get the right colour in the winter, go one shade darker than your skin colour or you'll risk looking orange. Below are a couple of the best bronzers for a healthy winter glow.
Hourglass 

Ambient Lighting Bronzer
The Hourglass Ambient Lighting Bronzer is the perfect bronzer to create a winter glow with. It comes in 4 colours, including one light enough for us pales. It's highly pigmented and applies really evenly and smoothly. I love this bronzer, its perfect for the winter because it subtly warms up the skin- nothing too dramatic or shiny. With its combination of highlight pigments and bronzing ones it applies beautifully and softly.
Hourglass Ambient Lighting Bronzer can be bought from SpaceNK for $80 / Johnlewis.com for £45
Chantecaille 

Compact Soleil Bronzer
Chantecaille Compact Soleil Bronzer is perfect for the winter due to its lightweight and smooth texture. Its really easy to apply and very blendable. It comes in 3 colours, none of which are orange or red, it has the perfect neutral colour and at the same time gives a good glow. I'd say its a winner!
Chantecaille Compact Soleil Bronzer can be bought from SpaceNK for $46
Laura Mercier 

Matte Radiance Baked Powder
The Laura Mercier Matte Radiance Baked Powder is another really natural looking bronzer. It comes in matching highlight shades too. The radiance gives the bronzer a lovely glow, without making the skin look oily. It blends smoothly and is very buildable.
Laura Mercier Matte Radiance Baked Powder can be bought from Johnlewis.com for £28.50
Kevyn Aucoin 

The Neo-Trio Palette
I'm obsessed with the colouring and designing of the Neo-Trio Palette. You want magic, this is magic! It comes with a bronze, highlight and set palette and each one has a beautiful gradient. These are perfect for traveling with as they are very portable. They are more useful than the full size ones which take forever to use up. They are easy to blend and with the 3 different palettes you can create many different looks, including a winter one.
Kevin Aucoin Neo-Trio Palette can be bought from SpaceNK for $29 / cultbeauty.co.uk for £46
Benefit Hoola Bronzer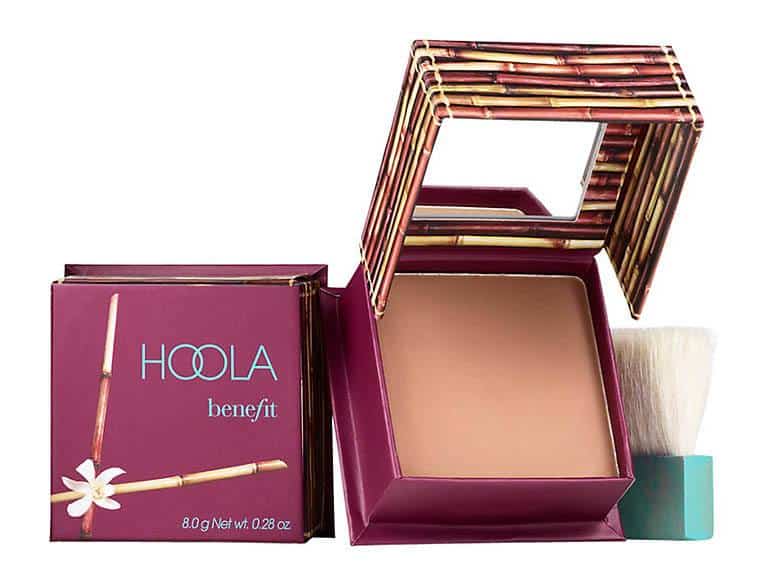 The Benefit Hoola Bronzer is another bronzer that is amazing for pale people. It's really soft in colour, making it really easy to apply without overdoing the tan. It's also perfect for getting a natural tan and glow, with this bronzer there is no need ever for a sun bed. I love how it applies and it also stays on and has just the right amount of pigmentation. It's good value for money too:)
Benefit Hoola Bronzer can be bought from johnlewis.com for £24.50
These are a few of my best bronzers for a healthy winter glow. What are your favourite bronzers? And do you bronze differently in the winter months? I'd love to hear from you in the comments below:)
Hollie xx
Related Posts