The new Laura Mercier Velour Extreme Matte Lipstick, looks truly delightful. It comes in 24 shades ranging from reds to oranges, and nudes to purples. Personally, I'm a fan of matte lipsticks, I love the look! However, I know a lot of you aren't, however, even if you're not a fan I recommend taking a look at these matte lipsticks. They may surprise you;)
What is the Laura Mercier Velour Extreme Matte Lipstick?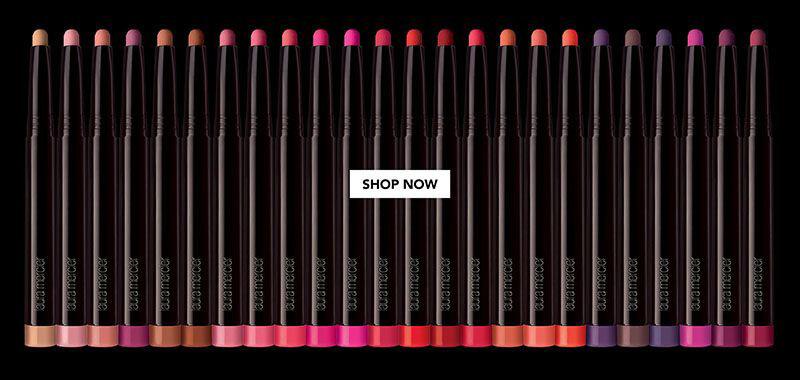 The Velour Extreme Matte Lipsticks are pretty unique in their packaging and application. They come in a sleek, twistable tube which makes it really easy to apply with. The application is similar to the Caviar Sticks also by Laura Mercier. The idea of the unique applicator is so that the application is easy to apply and more precise, so that even without lipliner, you can achieve that sharp edge to your lips. Another feature I love, that many people don't know about is the in-built sharpener, if you open the coloured piece at the bottom you'll find it!
The Colours
The colour range is really spectacular! With 24 different colours, be assured, you'll find one that you love. However, like all lipsticks, some colours apply better and nicer than other ones. On the whole though, the colours apply beautifully and are not drying out on the lips at all. The bullet style tip really makes the lipstick glide on with ease and perfection. They don't transfer and they last really nicely. Below is a breakdown of the colours.
Dark Pinks and Purples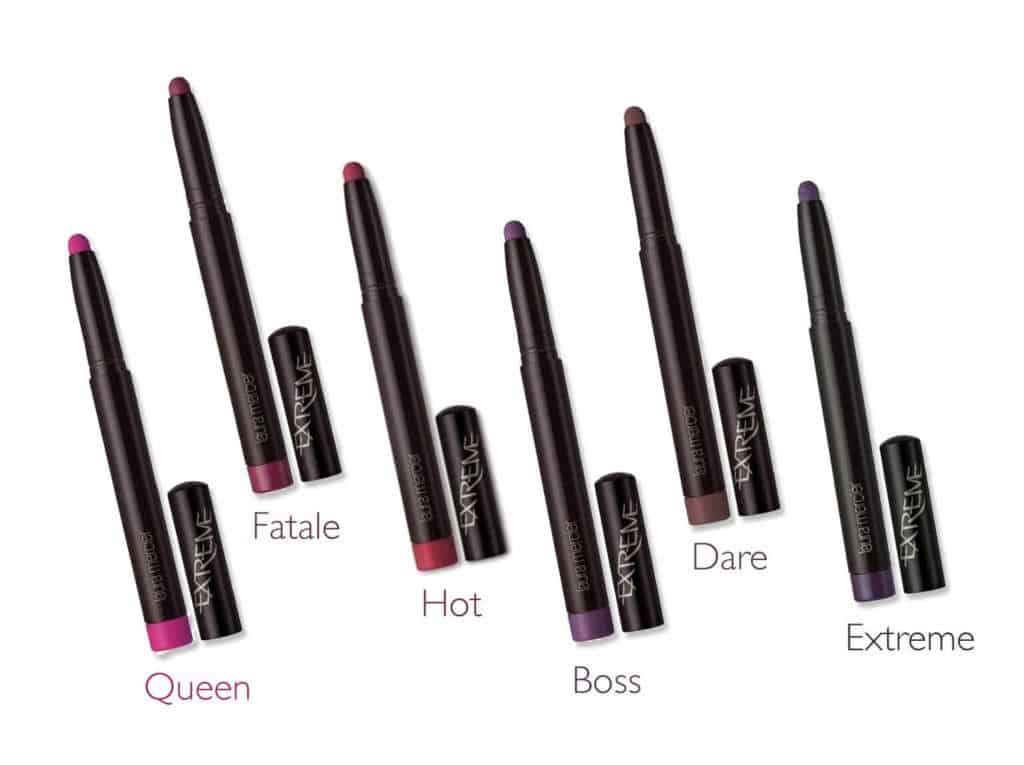 These are for those who love dark lips. The colours are beautiful with different base colours. They are a combination of pink, purple, brown and reddish.
Queen- Magenta berry
Fatale- Deep berry
Hot- Reddish berry
Boss- Eggplant purple
Dare- Dark purple
Extreme- Deep blue purple
Pinks
The pinks have a fab range from pale pink to fuchsias.
Goals- Light pink
Bring it- Bluish pink
Clique- Reddish pink
It Girl- Fuchsia pink
Fab- Neon pink
Power- Burgundy
Reds and Corals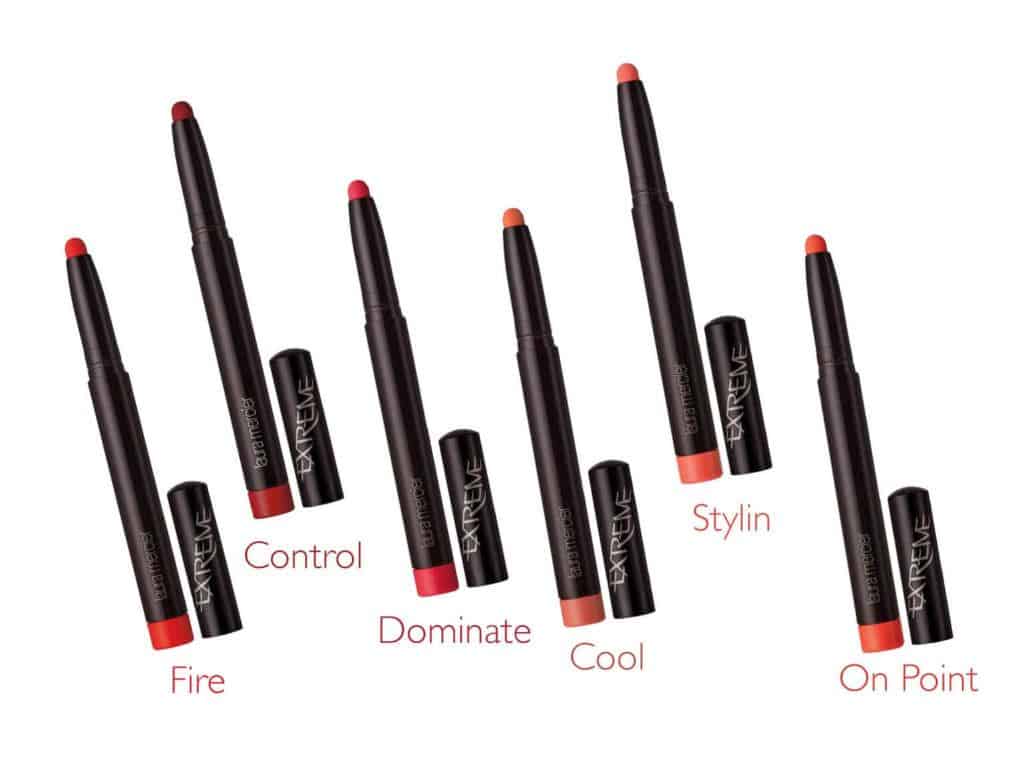 If you're looking for bright and festive wintery lips, look no further. These reds and oranges are bright and look perfect on! There are 3 orange based colours and 3 red based colours.
Fire- Red orange
Control- Brick red
Dominate- Blue red
Cool- Creamsicle orange
Stylin- Coral orange
On Point- Neon orange
Nudes
This is my favourite group of colours, because I'm all about that neutral colour! I comes with 3 brown based shades and 3 pinkish based shades. They are true to colour and look great on!
Respect- Light beige nude
Ruthless- Light pinky nude
Vibe- Medium beige nude
Fresh- Deep pinky nude
Fierce- Chocolate
Rock- Dark chocolate
My Thoughts
I think the Laura Mercier Velour Extreme Matte Lipstick set is pretty impressive indeed. The colours are bold and bright and apply really nicely with no bleed or smudging, even after wearing for a few hours and they create a super sharp line without any lipliner! They are really comfortable to wear and feel like nothing is on the lips. I personally didn't find them drying on my lips but if you are concerned then I recommend applying a lip primer before you apply the lipstick. All in all, a great product and I am definitely a fan! Have you used any of the Velour Extreme Matte Lipstick set? Which one was your favourite and why?
Laura Mercier Velour Extreme Matte Lipstick can be bought from Johnlewis.com for £22.
Hollie xx
Related Posts