Ever since Kylie Jenner and her lips, everyone is after those perfect instagramable lips. If you have thin lips, don't lose hope! With all the great products that are available nowadays and these awesome tips, there is no need to have surgery and spend a fortune to make thin lips look bigger. It can be achieved in these simple natural ways, that will give you amazing results.
Step 1: Always Exfoliate
This may seem like a bit of an unnecessary step to you. However, it's not and don't skip it! When your lips are exfoliated, they are much smoother, this results in lipstick staying on way better and looking more natural. So how to exfoliate your lips? A simple way is to lightly brush them with a soft toothbrush or you can rub them lightly with a towel. Once you have exfoliated don't forget to apply lip balm to sooth and moisturise your lips. Leave your lips moisturising for 5 minutes before moving onto the next step.
Step 2: Apply Foundation or Concealer
This step is pretty straight forward. When you're applying your foundation or concealer, apply it over your lips too. This will give you a smoother lipstick application and also automatically helps make thin lips look bigger. I find it also helps the lipstick stay on longer.
Step 3: Use Lipliner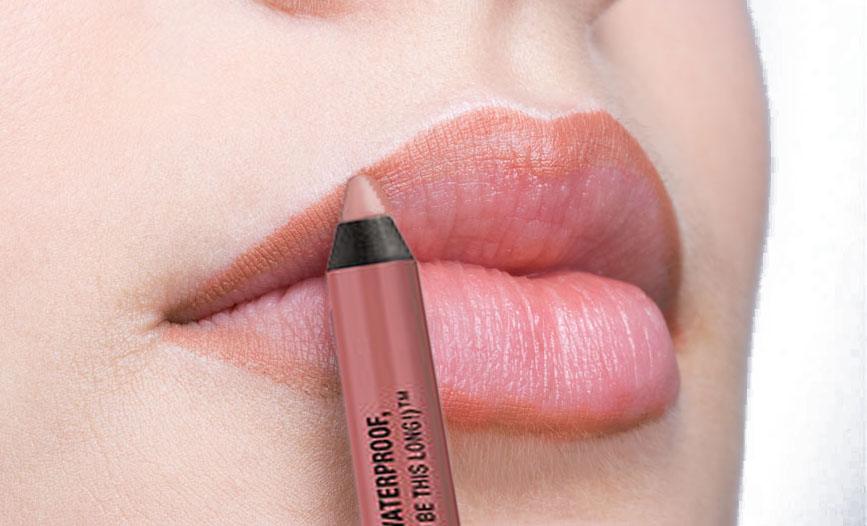 This is probably the most obvious step of all if you want thick lips to use a lipliner! However, there's more to it. If you want the real deal then what I recommend is over lining your lips. This is something that I often see people doing wrong. To get it right, you must use a lip liner that's a shade or 2 darker than your lips, otherwise, your lip line can be seen. And there's nothing worse or more irritating than that! Once you have the right colour you can slightly over line your lips and fill them in following your natural lip shape. The lipliner that I'm loving at the moment is the NYX Nude Suede Shoes. With my nude lipstick it simply beautiful.
Step 4: Apply Lipstick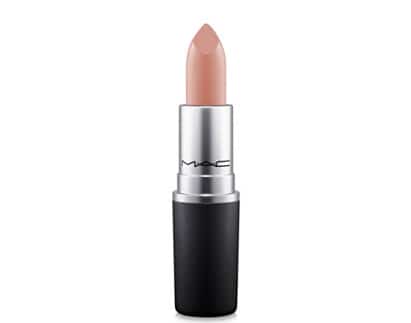 If you have plenty of time then I recommend applying 2 different shades of lipstick. A lighter shade in the middle and a darker one in the corners. This will give your lips more definition and depth which will make thin lips look bigger. It's basically contouring them. If you're short on time or you simply can't be bothered for so many steps then choose one shade and apply it everywhere. You can still get the contoured look with my next step. Choose a matte lipstick, you can always apply a gloss after. My absolute favourite lipstick is MAC Cosmetics Matte HoneyLove. It's a beautiful nude shade which goes with everything.
Step 5: Apply Shimmer or Gloss
This is my favourite step of all! I usually apply shimmer because I'm obsessed with that look at the moment but a gloss would work really well too. Take any highlighter, or shimmery light eyeshadow and dab it on the centre of your top and bottom lips. The same can be done with lip gloss. This will take your lips to a whole new level! It adds definition, depth and makes your lips look 3D! This is my go to look at the moment and I simply cannot get enough of it! The shimmer I use at the moment is actually a highlighter but it does an awesome job, its the MUA Undress Your Skin Shimmer Highlighter. 
Step 6: Use Concealer around the Lips
This step is optional but I highly recommend it. For an even sharper look apply concealer around you lip which will create a stronger contrast, thereby, making your lips appear bigger. It's also an easy way to fix any mistakes or crooked lines.
That's it for my tips on how to make thin lips look bigger naturally. Give these tips a try and you won't turn back. Aside from it looking smokin' hot it's also super fun to do:) It's not too hard, so any beginner can achieve this look flawlessly. If you have any trouble or you're not sure about some of the steps, leave me a comment below and I'll get back to you as soon as I can:)
Happy Holidays:))