The Best Cream Blush for Mature Skin in 2023
Cream blushes are the answer to your skin's needs if you have ageing, mature or dry skin, and their popularity is on the rise! A cream blush is often more hydrating and more pigmented than a powder blush.
While a powder blush tends to dry out the skin, often giving a cakey appearance, its creamy counterparts often have hydrating and nourishing ingredients.
Not only do the creamy formula and texture give a more natural finish, but they are also less likely to settle into fine lines and wrinkles. This makes cream blushes the perfect solution for those with dry and ageing skin.
We've put together the best cream blushes for mature skin. I've included blushes for all skin tones and budgets, from drugstore to luxury, we've covered it all!
Disclaimer: As an Amazon Associate I earn from qualifying purchases on Amazon and other affiliate programs. This means on some purchases, I make a commission. It doesn't mean you spend more, it simply allows me to keep this blog going!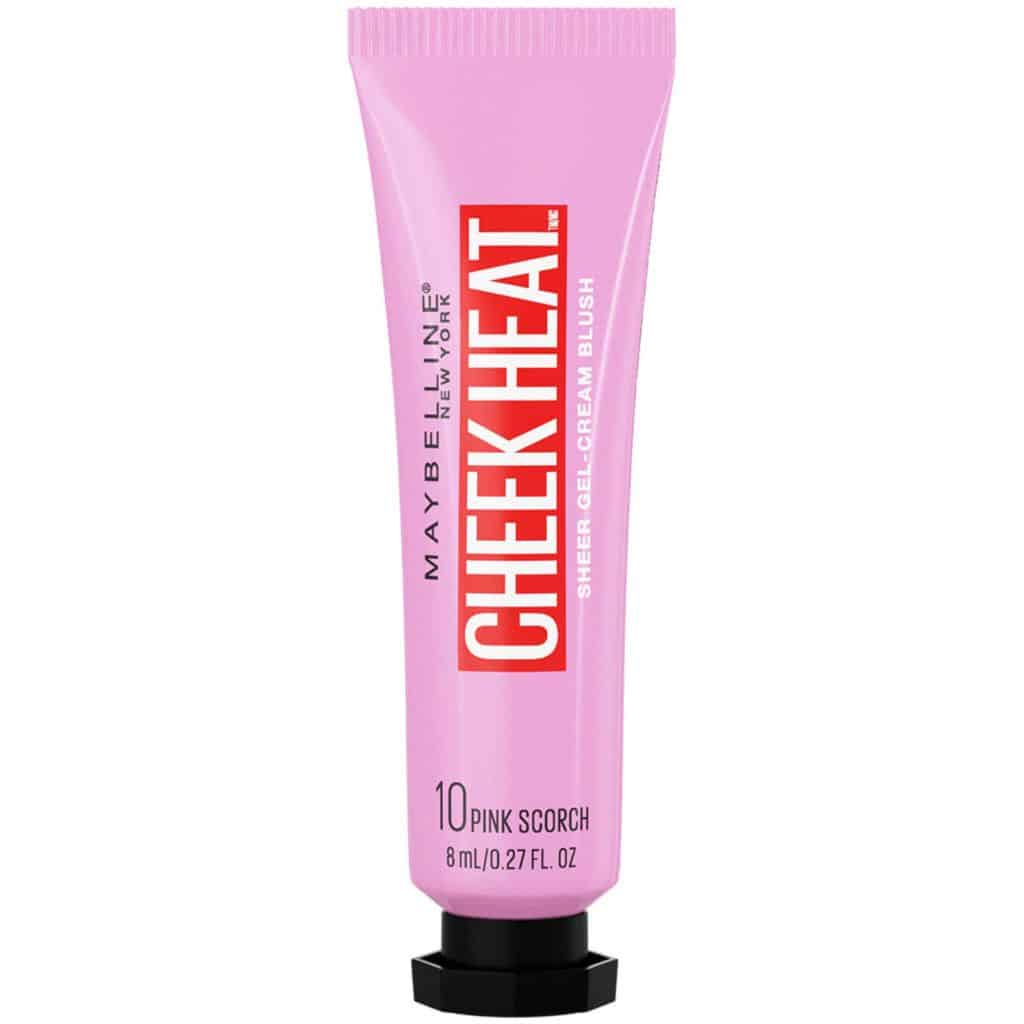 Give your cheeks a rosy flush with the Maybelline Cheek Heat Gel-Cream Blushes! They are relatively new, but have quickly become bestsellers!
With a beautiful dewy finish, this cream blush is perfect for mature skin. It will help your skin look younger while giving it a subtle glow.
It has an oil-free water-based formula, so even if you have oily outbreaks, this hydrating blush won't contribute to those. The blush comes in 6 stunning shades of pink, coral and nude tones.
For some reason, some of these blushes have a better formula than others. The favourites are 5 Nude Burn and 35 Berry Flame with them applying the best and with the best colour payoff.
What I love most about this blush is the quality. All too often, affordable drugstore brand cream blushes just don't live up to the more expensive ones. They often are harder to apply and get blotchy.
That's not the case with the Maybelline Cheek Heat Gel-Cream Blush in the shades that I've mentioned! They are super easy to use and apply, and the texture is lovely and soft.
They are also buildable for heavier coverage, but after applying just one layer there is enough pigment to give colour, a little goes a long way.
Did you know that the Maybelline Cheek Heat Gel-Cream Blush also doubles up as a lip tint? I love multi-tasking makeup, it saves space and money!
Surprisingly, using the blush as a lip tint gives even more coverage and tint than using them as a blush. Read my full review of the Maybelline Cheek Heat Gel-Cream Blush here.
Pros
Affordable
Doubles up as a lip tint
Cons
Not all the shades are of the same quality
Maybelline Cheek Heat Gel-Cream Blush can be bought from Amazon | Walmart
---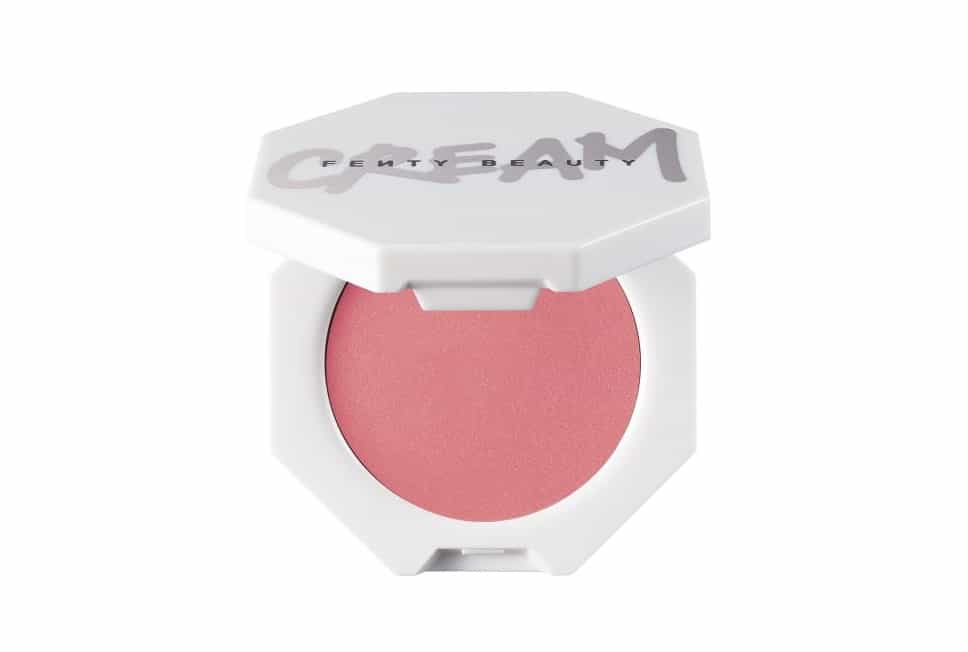 The Fenty Beauty Cheeks Out Freestyle Collection is seriously impressive, check out my review on the bronzers. They are part of the same collection and if the bronzers are anything to go by, these aren't blushes you want to pass on!
A good blush is a blush that gives colour to the cheek without it looking like you're wearing any makeup at all.
That's exactly how I would describe the Fenty Beauty Cheeks Out Freestyle Blush except that they add a beautiful shimmery, dewy glow to the skin!
Perfect for those days when your cheeks need that extra colour, but you don't want the whole full makeup look.
The blush comes in 10 sheer shades to fit all skin tones. There's a shade for every need and mood, including all the classical pink shades as well as a touch of purple and orange!
It has an extremely lightweight, non-greasy formula that is a pleasure to apply and wear!
The formula is sweat-resistant and water-resistant, making it the ideal blush for the summer months, especially with its stunning shimmer.
The blushes spread evenly across the skin without getting blotchy, and they apply nicely over a liquid foundation too.
If you use a powder foundation, I recommend applying the blush before your foundation so that the blush doesn't get blotchy.
Pros
Comes in 10 shades
Easy to apply
Buildable
Fenty Beauty Cheeks Out Freestyle Cream Blush can be bought from Fenty Beauty | Sephora
---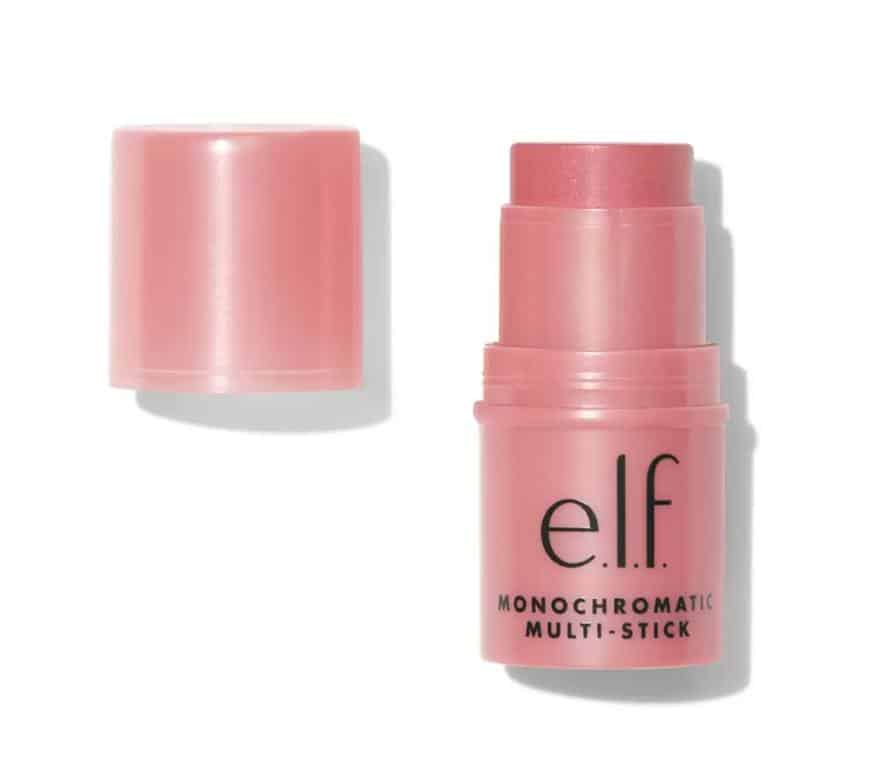 The e.l.f Monochromatic Multi Stick has a unique texture of cream on application but when it dries, it becomes a powder.
This is great for those who like applying a cream blush but, prefer a powder finish. But that's not all that's impressive with this Multi Stick.
Called the Multi-Stick because of all the multi-functions that it does. You can use it on your cheeks, lips or eyes for a soft glowy tint.
Multi-tasking products are amazing for when you're on the go, they're easy to keep in your bag and simple to travel with!
The Multi-Stick comes in 8 neutral shades of pink. The formula is soft, yet not greasy and is very blendable.
It contains shea butter and vitamin E, both help keep the skin hydrating and moisturised throughout the day, making these sticks ideal for dry and mature skin.
Pros
Multi-use stick
Affordable
e.l.f Monochromatic Multi Stick can be bought from Amazon | Elf Cosmetics
---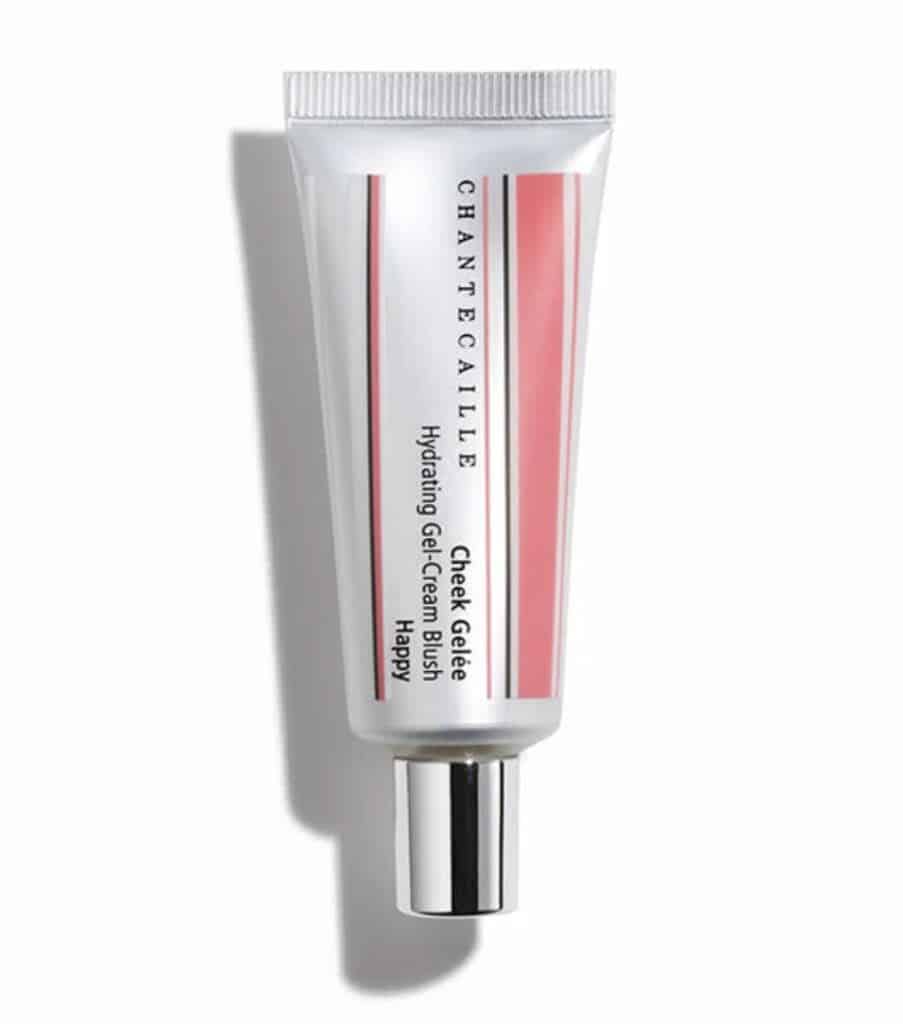 This hypoallergenic cheek tint by Chantecaille combines makeup with skincare to bring you the best of the best. Hydrating, good colour payoff, buildable, natural-looking, long-lasting- it has it all!
Although the cheek tint is pricey, it's a product that is worth its price. Quality is not something they've scrimped on when they made the Cheek Gelée.
It comes in only 3 shades, which admittedly is not a very big colour choice but I think its positive factors outweigh the negatives.
Like many cream blushes, the Chantecaille Cheek Gelée can also multitask, and it works well as an eyeshadow too. You can wear it on its own, or over your favourite liquid foundation.
The cheek tint leaves the skin with a beautiful pop of colour that's supernatural and blends into the skin perfectly. Applying it is really easy too, thanks to its super soft and luxurious texture.
Pros
Long-lasting
Buildable
Hydrating
Hypoallergenic
Fragrance-free
Multi-tasking
Chantecaille Cheek Gelée can be bought from Nordstrom / Amazon
---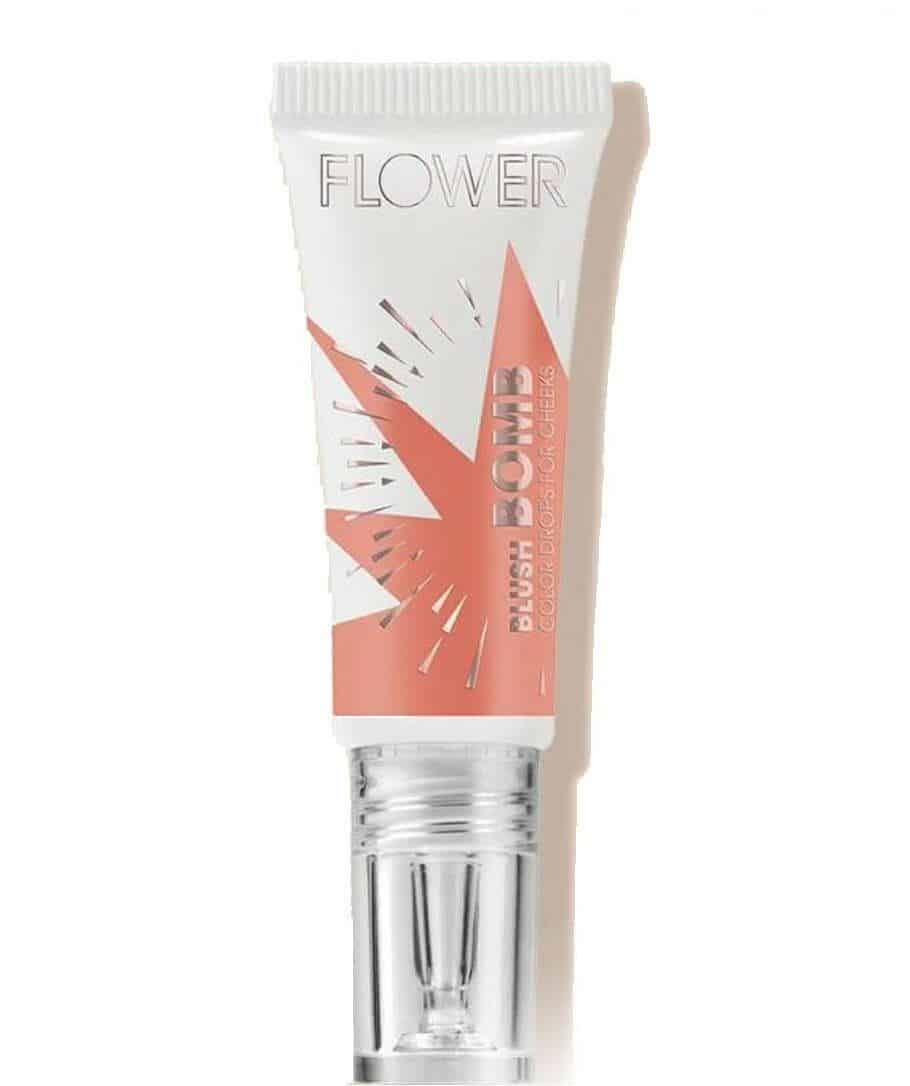 Get a beautiful natural radiant flush with the Flower Beauty Blush Bomb Color Drops. It has an extremely silky, lightweight formula that's super comfortable to wear. The blush is an in-between of a gel and cream in texture
It comes in 5 shades, each one very different in tone and colour. To spice things up a bit more, try mixing 2 of the shades to come up with your own customised colour! Not only will it be original, but it's also fun!
At Flower Power, they're all about making makeup more fun and exciting, but that's not all. They also believe that makeup should help you look and feel amazing and that's exactly what this blush is.
Easy to wear, yet gives the cheek a healthy glow, telling the world that you're ok and you've got this thing called life!
Pros
Vegan
Affordable
Cruelty-free
Flower Beauty Blush Bomb Color Drops for Cheeks can be bought from Amazon | Ulta
---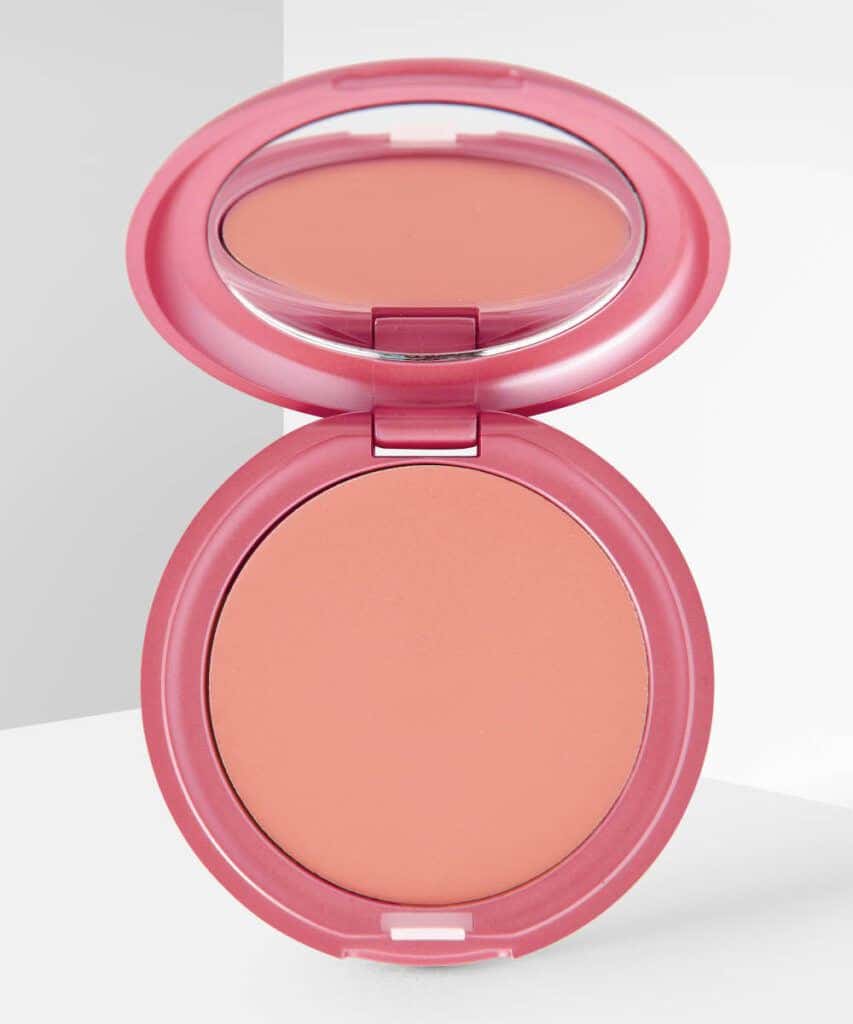 Another winner cream blush is the Stila Convertible Color Dual Lip & Cheek Cream. And yup, it's also a multi-tasking product! It can be used on your lips and cheeks.
Although most of the blushes included in this review are lightweight and buildable, this one is unique in the sense that the colour is translucent.
It's ideal for those who don't want to look like they're wearing makeup but still want some natural flush to their cheeks. It will give colour, but your natural colour will be visible too.
These blushes are ideal for those with fair skin because they will give just the right amount of colour without looking like you've painted your face!
Stila Convertible Color Dual Lip & Cheek Cream comes in 5 shades. The packaging is really pretty with embossed flowers on the lid. Easy to apply, it is soft like silk and glides on!
Pros
Multi-tasking
Super-soft texture
Translucent colour
Stila Convertible Color Dual Lip & Cheek Cream can be bought from Amazon | Ulta
---
Don't be put off by the price of this cream blush. Although it's pricey, if your budget allows it, the Westman Atelier Baby Cheeks Lip + Cheek Cream Blush Stick is worth every penny!
Ideal for mature and aging skin, as well as dry skin, this cream blush is loaded with hydrating ingredients.
Some of the impressive ingredients are jojoba oil, berryflux Vita and Vitus vita fruit extract.
Don't worry if you're not familiar with these ingredients, what you need to know is that they do their job and they do it well! They improve hydration, strengthen the skin barrier and improve moisture and firmness.
A little goes a long way with this blush, so if you're not after an intense blush look, use it sparingly.
The blush is creamy to apply, goes on evenly and is a dream to blend. It is also buildable which can be trickier to get right with a cream blush, however, not with this one!
Available in 6 shades of glowing finishes, the Westman Atelier Baby Cheeks Lip + Cheek Cream Blush Stick is a blush you can't go wrong with. You can use it on your lips too for a matching look.
It's labelled clean at Sephora which means it's free from harmful ingredients.
Westman Atelier Baby Cheeks Lip + Cheek Cream Blush Stick can be bought from Sephora
---
How to apply cream blush like a pro
The fun part about cream blush is that you don't need any tools except the ones you already have- your fingers! Because of the cream texture, applying the blush with a brush or beauty blender just won't give you the results you are looking for.
Using your fingertips will allow you to have much more control over the blush and over how much you want to apply.
Before applying blush, make sure you have prepared your skin. Always moisturize first and let it dry before applying any makeup. Then you should apply your primer and if you are using a liquid foundation, apply it next.
Check out my review on the best foundations for mature skin here. If you are using a powder foundation, apply it after your cream blush. This is for the simple reason that a cream can't be applied on top of a powder. It will ruin the powder that's already been applied.
If you're applying a contour, apply it before your blush. Pair your cream blush with a cream contour.
Use your fingertips to apply the blush to the apples of your cheeks and blend out. The warmth of your fingers will help the blush spread easier giving you a flawless natural look.
The lovely thing about cream blushes is that they are so easy to build on. If the coverage isn't enough for you, simply apply another layer. If you've applied too much, using a damp beauty blender, blend it out to the consistency that you desire.
Remember, it's always easier to build up colour than to remove colour, so go slow when applying the blush.
After you've applied the cream blush of your choice, it's time to apply the rest of your face makeup. Be it, powder foundation, highlighter or bronzing powder.
My Thoughts
A cream blush is an ideal solution for anyone with dry and mature skin. It is also perfect for those looking for a natural tint of colour without a heavy makeup look.
Cream blushes really give the skin that no-makeup look that we've all come to love!
Hollie xx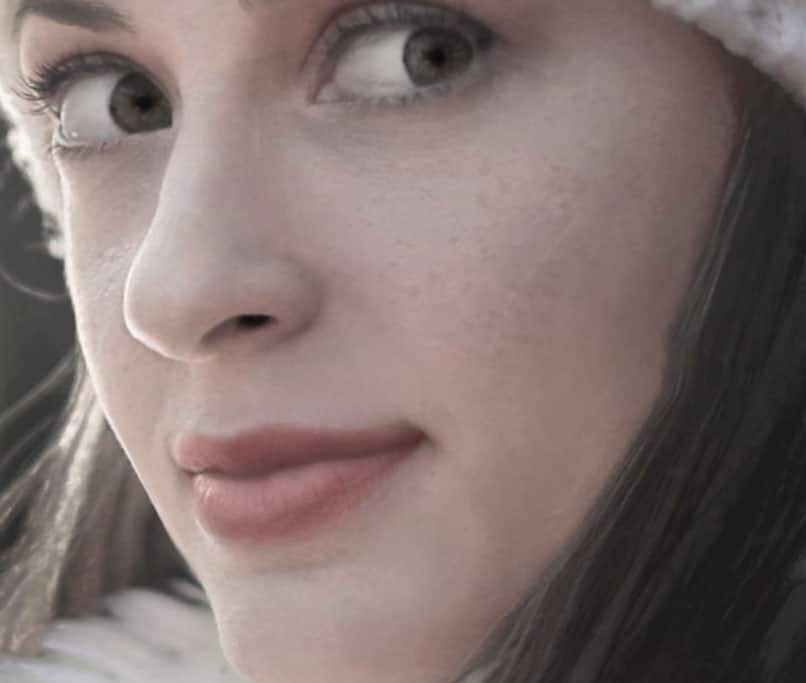 Hi, I'm Hollie, and I own BeautywithHollie.com. I love everything to do with beauty and love sharing my knowledge, advice, and beauty finds! Makeup and beauty are here to enjoy, and Beauty With Hollie is here to take the stress out of it!
---
---
Anastasia Beverly Hills bareMinerals Benefit Cosmetics Bobbi Brown CeraVe Chantecaille Charlotte Tilbury Clarins ColourPop Dermalogica Dior Dyson e.l.f. Cosmetics ELEMIS Estée Lauder Fenty Beauty First Aid Beauty Fresh Giorgio Armani Hourglass Jane Iredale L'Oreal Lancome La Roche-Posay Laura Mercier LORAC MAC Makeup Revolution Maybelline Morphe Nars Natasha Denona Neutrogena NYX Origins Peter Thomas Roth Revlon Sigma Beauty Smashbox Stila Tarte Cosmetics The Ordinary Too Faced Urban Decay YSL
---