The Best Cream Contour Sticks for Instant Cheekbones in 2023
With no-makeup-makeup looks on the rise, it's no wonder that everyone is loving cream contour sticks! They're adored for many reasons, but one of the main ones is how easy they are to use. With a contour stick, you can create definition and shadow on your face in just a few simple steps, and you don't need to be a makeup artist to use them effectively.
I love the contour stick trend, and it looks like brands are catching onto that because there are constantly new ones being released. I've put to the test a whole bunch of contour sticks bringing you the best of the best to get those chiselled cheekbones with!
Even if cheekbones aren't your thing, the beauty of contour sticks is that they're so versatile. Use them on your jawline, temple, the tip of your nose or wherever else you fancy, to get some natural-looking color! I've made sure to include something for everyone, from luxury to drugstore and all shades of the skin!
Disclaimer: As an Amazon Associate I earn from qualifying purchases on Amazon and other affiliate programs. This means on some purchases, I make a commission. It doesn't mean you spend more, it simply allows me to keep this blog going!
IN A NUTSHELL
Shades: 9
Finish: Matte
Key Features: Buildable, neutral shades, natural-looking, lightweight, long-wearing
Cruelty-free: Yes
Is it for you?
Fenty Beauty Match Stix Contour Skinstick is ideal for all skin colors and tones, especially fair and pale skin.
Fenty Beauty rose quickly to the top of the makeup game, for its quality makeup that just happens to be beautiful too. Inside and outside! The Match Stix Contour Skinstick is one of Fenty's bestsellers and it's not only because of its pretty packaging!
A personal favorite of mine and one that I frequently use, this contour stick has a unique cream-to-powder formula that's buildable, easy to blend, long-lasting and super easy to use! The packaging is gorgeous, it looks classy and feels classy! I love the hexagon design of the packaging, it's not only pretty, but gives extra grip when using it.
There's a shade for everyone, including very pale and very dark skin shades. The shades aren't orange or red, they're the perfect neutral shade to give your cheekbones a chiselled look. But, it's not limited to your cheekbones, you can use the contour stick wherever you want for extra definition or shading! And this contour is perfect for that, because of its ease of application and its subtle color.
The color is subtle, yet buildable which is actually a good thing. Why? Because when it comes to contouring, you don't always want an intense color payoff, you want to slowly build it up in a controlled way. The Match Stix Contour Sticks are super buildable, when you want more color, you simply layer it up!
---
IN A NUTSHELL
Shades: 3
Finish: Matte
Key Features: Hydrating, long-lasting, crease-proof, cream-to-powder formula
Cruelty-free: Yes
Is it for you?
Wet n Wild MegaGlo Makeup Stick is the best drugstore cream contour stick, it feels and looks high-end, yet it's super affordable and one of the best cheap contour sticks on the market.
Wet n Wild MegaGlo Makeup Stick may be a drugstore contour stick, but from its application, you would never know that! It blends smoothly and evenly without the contour disappearing or any blotchiness appearing!
It has the feel of a high-end contour, it's long-lasting and crease-proof too. Once you've applied your makeup, you can forget about it for the rest of the day! Seriously, you're good to go because this contour doesn't budge!
Made with a blend of nourishing ingredients, including vitamins E and C, they help to hydrate and nourish the skin. MegaGlo Makeup Stick Contour is of those products that's a must-have in every makeup collection, that is providing you find your shade.
The Wet n Wild MegaGlo Makeup Stick Contour is a fab affordable contour stick, but, the big drawback is that it only comes in 3 shades. While that is quite limiting, if it comes in your shade, it's worth all the few pennies that it costs! Yes, it's super affordable! That being said, it also comes in concealer and blush shades and all the sticks can be used interchangeably.
---
IN A NUTSHELL
Shades: 4
Finish: Matte
Key Features: Nourishing, clean formula, natural-looking, buttery formula
Cruelty-free: Yes
Is it for you?
Milk Makeup Sculpt Stick is ideal for you if you have cool-toned skin. It's also the best clean beauty cream contour stick.
This cream contour stick by Milk Makeup is relatively new in the beauty world and it already has quite a reputation! Understandably so, if you've used Milk Makeup's Bronzer Stick, you'll know that their sticks are simply wonderful!
In truth, a quality contour only needs a few qualities: pigmented, blendable and long-lasting. It sounds simple, but so many makeup products don't get it right! The Sculpt Stick Cream Contour Stick has got in spot on. Well, nearly. It does only come in 4 shades, which isn't really enough for every skin tone and shade.
But, despite that, this contour has zero faults. The buttery formula is smooth and easy to apply, it blends like a dream and has great coverage that lasts! Yep, there's no fading with this contour stick!
These contour sticks are the best cool-toned contour sticks. Often matte products dry out the skin or go flakey. There's none of that here, the skin stays matte and smooth, with the only difference being fabulous cheekbones! That's probably due to the nourishing ingredients that the contour sticks are formulated with.
The only fault I found with these contour sticks is that they only come in cool tones, meaning some warm-toned people may struggle to use them. Although truthfully, contour sticks are supposed to be cool-toned. Bronzers, on the other hand, are warm-toned.
---
IN A NUTSHELL
Shades: 6
Finish: Matte
Key Features: Natural-looking, buildable, dual-ended with built-in brush
Cruelty-free: Yes
Is it for you?
Makeup By Mario SoftSculpt Shaping Stick is the best natural-looking contour stick and ideal for you if you love quality, natural-looking makeup!
Makeup By Mario is one of the brands that I just can't seem to get enough of at the moment! Although to be fair, I find their base products to be superior to some of their other makeup and the SoftSculpt Shaping Stick is one of their wowzers!
Called the Sculpt Shaping Stick, that's exactly what it does! It sculpts the face, giving you perfect natural-looking cheekbones! The SoftSculpt Shaping Stick comes in 6 neutral tones, making them ideal for all skin tones, warm and cool. The shades really are on point, not orange, not red but somewhere in the middle- the perfect balance of both!
Mario is all about natural-looking skin, and he really is king at it. It clearly reflects in his products. The contour sticks are not as pigmented as some of the other ones mentioned in this review. They have a subtle color, which works brilliantly for a natural look, or for pale skin tones. If you're after a strong contour, you may find this not the one for you.
That being said, I love a natural makeup look and this contour stick is easy and practical to use. The creamy formula applies and blends seamlessly to the skin giving you a beautiful finish and if you want more color, you can always build it up!
---
IN A NUTSHELL
Shades: 8
Finish: Soft matte
Key Features: Dual-ended contour and highlight stick, blendable
Cruelty-free: Yes
Is it for you?
NYX Professional Makeup Wonder Stick is the best contour stick for beginners and those just starting out with contour.
Get your highlight and contour in one affordable go! The NYX Wonder Stick comes with a contour on one end and a highlight on the other. Ideal for those looking for a quality contour and highlight option that won't break the bank. It's the perfect product to slip into your purse on a night out when you think you'll need that extra retouch.
NYX got their shades on point. So often contours look orange or red, the Wonder Sticks sit perfectly in the middle, giving you a perfect contour shade!
While the Wonder Stick is a great contour option and has loads of positive features, it can be harder to blend and isn't quite as long-lasting as some of the other ones mentioned. That being said, when comparing different drugstore contour sticks, it still comes out as one of the best and is a great option for beginners who are just starting out!
---
IN A NUTSHELL
Shades: 3
Finish: Matte
Key Features: For face & body, highly pigmented, multifunctional
Cruelty-free: Yes
Is it for you?
ABH Contour & Highlight Sticks are ideal for those looking for a multitasking contour stick that's easy and creamy to use.
This gorgeous and sleek contour is not just pretty packaging, but also a quality fabulous contour stick! Called the Contour & Highlight Sticks, it comes in 3 contour shades and one highlight.
The shade range is a big shame because the contour sticks are really great in just about every other way! The cool-toned shades apply beautifully and smoothly to the skin, creating a natural-looking shadow and contour. They are buildable, easy to blend out and stay in place all day. If you have a skin color ranging from fair to olive, you can expect to love this contour!
What's more to love is that these sticks are multifunctional and can be used as concealer, base and highlight too.
The negative is that there's only 3 shades which is never going to be inclusive enough for all skin tones. It's simply not possible. The shades are all relatively light, meaning they are not suitable for dark skin tones. And that's a huge market that can't use this contour stick.
---
IN A NUTSHELL
Shades: 2
Finish: Soft matte
Key Features: Lightweight, moisturizing, longlasting, dermatologically tested, non-comedogenic.
Cruelty-free: Yes
Is it for you?
KIKO Milano Sculpting Touch Creamy Stick Contour is ideal for those who need extra nourishment and hydration for dry, mature and aging skin.
Another fabulous contour stick is the KIKO Milano Sculpting Touch Creamy Stick Contour. But like many of the other contour sticks, it only comes in 2 shades, which again, is not very inclusive.
The shades are warm-toned making them border on bronzers, but if you like your products warm-toned you'll like these sticks. Everything else about this contour stick is pretty impressive!
Creamy in name and in texture, the lightweight formula blends smoothly and easily and leaves long-lasting results. That's right, if you're worried about your makeup lasting, this contour stick doesn't fade! It has moisturizing and nourishing ingredients like jojoba oil and vitamin E, ensuring it doesn't dry out the skin.
This contour stick stands out in the crowd because of its quality vs affordability. It's a budget contour stick with many features that you would expect from a luxury one!
---
IN A NUTSHELL
Shades: 6
Finish: Soft matte
Key Features: Dual-ended, blendable, intense color payoff
Cruelty-free: Yes
Is it for you?
UOMA Beauty Double Take Contour Stick is ideal for those with dark skin tones that don't have oily skin.
One of the few contour sticks that comes in a shade for the very dark is the UOMA Beauty Double Take Contour Stick. But that's not all it can show off about. It has an innovative dual-ended 2-in-1 design that includes both a contour shade and a highlight shade.
Although we're talking about contours here, an added highlighter is always welcome! And the highlighter is all the rage. Full of glow without the shimmer, I can't get enough of it!
The contour stick is a high-end one with a matching price. But, the quality lives up to its claims. The cream formula is easy to use and glides on the face without any tugging. Blendable, buildable, and long-lasting, it has all the positive features you could want from a contour stick!
Available in 6 shades that are ideal for contouring. Not too orange, not too red and not too grey. They have the perfect shade balance. It's more pigmented than the Fenty Beauty Match Stix Contour Skinstick so gives a better color payoff for those who want a more intense color.
However, be aware that it has a greasier feel to it, so if you have oily skin, the UOMA Beauty Double Take Contour Stick may not be the best option for you.
---
Common FAQs
What's the difference between cream and powder contour?
A cream contour is best for a dewy, natural finish and a powder contour is best for a matte look. Your skin type also plays a role in which contour is best for you.
Is cream contour for you?
Cream contour is best for those looking for a dewy, natural finish. Ideal for dry and normal skin, but not really recommended for oily skin. Powder contours work much better for oily skin.
Also if you have a lot of open pores, stick to powders. The reason is that the cream tends to get 'stuck' in the pores creating a look no one wants, unfortunately, that's been tried and tested!
What color should you choose?
It really depends on how dramatic you want the contour to look. For a natural look, opt for a shade or two darker than your skin shade or foundation shade.
When should you apply it?
The beauty of a cream contour is that it's so versatile. You can wear it alone or with foundation and the results will still be natural-looking.
Be aware that if you are using a powder foundation, you should not apply a cream contour or any other cream product like cream blush on top of it. A cream cannot sit on top of powder, it will drag it when you apply it.
If a powder foundation is all you have, don't worry, there are ways to get around everything. Simply apply your cream contour before your foundation and apply it a bit heavier than you usually would. Apply your foundation on top and you'll still get the desired effect. Read my step-by-step guide on how to contour for beginners.
Where to Apply the Contour Stick?
You can apply your contour wherever you want extra definition and shadow. The usual places to apply are just under the cheekbones, under the jawline, along the hairline and on the sides of the nose. But in all honesty, there are no rules, go with your face and see what works best!
Read more contour application tips in my post on How To Apply Makeup To Look Younger.
My Thoughts on Cream Contours
As you can see, there's no shortage of quality contour sticks. While not all of them come with the biggest shade range, I've included something for everyone, from pale to dark skin and everything in between.
The contour sticks from the luxury brands like Fenty Beauty and Makeup By Mario are at the top of the contour game, but if they're out of your budget, the drugstore ones follow closely behind!
While I love cream contour sticks and their ease of use, if you have oily skin, you may find that a powder contour works better for your skin. My favourite one is the Charlotte Tilbury Filmstar Bronze & Glow. Alternatively, check out my post on the Best Contour Products for Pale Skin.
Why Trust Beauty With Hollie
To compile this list, Hollie spent hours researching the best cream contour sticks on the market. I extensively dug into their key features—like formula, shade range, comfort and ease of application—in addition to reviews from customers and other trusted sources. I also used my own personal experience. I've used quite a few of the contour sticks mentioned here so that I can get a well-rounded feel for them.
UP NEXT: The Best Moisturizing Lipsticks for Hydrated Lips in 2023
Hollie xx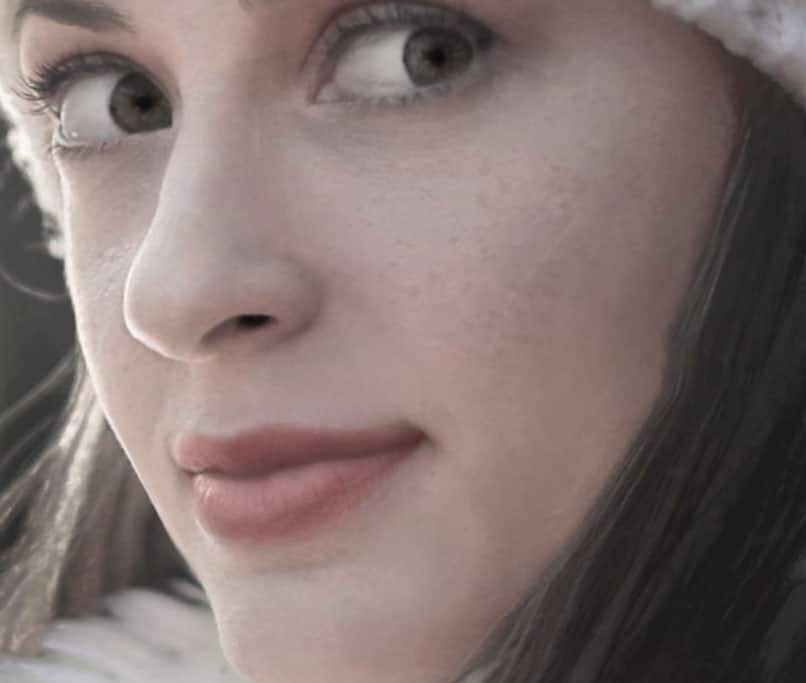 Hi, I'm Hollie, and I own BeautywithHollie.com. I love everything to do with beauty and love sharing my knowledge, advice, and beauty finds! Makeup and beauty are here to enjoy, and Beauty With Hollie is here to take the stress out of it!
---
---
Anastasia Beverly Hills bareMinerals Benefit Cosmetics Bobbi Brown CeraVe Chantecaille Charlotte Tilbury Clarins ColourPop Dermalogica Dior Dyson e.l.f. Cosmetics ELEMIS Estée Lauder Fenty Beauty First Aid Beauty Fresh Giorgio Armani Hourglass Jane Iredale L'Oreal Lancome La Roche-Posay Laura Mercier LORAC MAC Makeup Revolution Maybelline Morphe Nars Natasha Denona Neutrogena NYX Origins Peter Thomas Roth Revlon Sigma Beauty Smashbox Stila Tarte Cosmetics The Ordinary Too Faced Urban Decay YSL