Dior Backstage Face & Body Primer Review
If you're looking for a new primer to try out this Spring, I recommend checking out Dior's Backstage Face & Body Primer. The packaging is elegant and classy and they claim it reduces pores by 45%. Well, you can count me in!
Anything that can reduce my pore size has me running! Having large pores has always been one of my pet peeves. I'm hoping we have found the solution to them!
Quite some time has passed since the brand released this particular primer actually, so I'm admittedly a bit behind the craze. But as luck would have it, I came across Dior's primer on sale when I was out shopping the other day, and who can resist a good sale? Certainly not me.
I've taken the opportunity and I've tested out the Dior Backstage Face & Body Primer.
Disclaimer: This article contains affiliate links. If you purchase using these links, you don't pay more, I simply earn a small commission!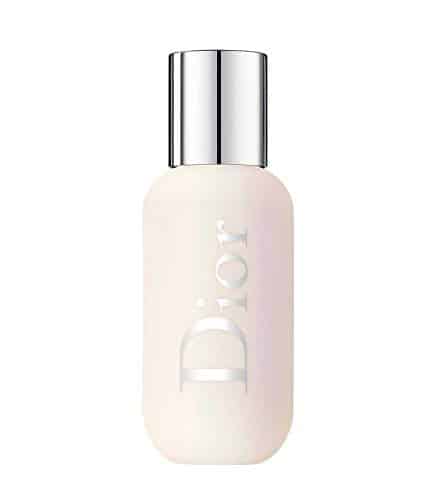 Before we get into the actual product let's talk a bit about the packaging. Dior's primer comes in one size of 50ml. The bottle is made of a sturdy plastic material. Compared to some brands of the same league, 50ml is a generous amount and definitely helps when it comes to the price tag.
When opened, I was greeted with the bottle narrowing down to a short nozzle exit. I have no problems with the nozzle, although I do prefer the ones with the spray-like container head. I think it helps with keeping good makeup hygiene and overall cleanliness.
Aesthetic-wise, I am very much in love with minimal design so I was instantly drawn to it. It has the brand name on one side of the surface and the product information on the opposite. It's straightforward and has a clean and fresh look.
I tested out the primer the day after getting it. On that day, I had a lot of to-dos and activities on my schedule. The usual responsibilities at home, work, and a few errands out in town. You know— adult stuff *sigh*.
It was a great day to test it out.
It meant I had to really get on my makeup game and wear it thicker than normal to shield me from the day's tasks. A good primer should give that much-needed support.
Dior Backstage Primer also claims 24 hours of continuous hydration yet with a mattifying effect. I for one am obsessed with any hydrating product because they often end up with satin to dewy finishes. And a little highlight does a lot of good!
When poured on my hand, it has a gel, almost water-like consistency and feels exactly like that on my skin. Think of aloe vera gel products with a slightly thicker texture. Cooling and very lightweight.
I applied the primer and immediately noticed how it blurred out most of my large pores, as well as covered my blackheads and redness on the sides of my nose.
I have to say this primer is w-o-w. My face looked so smooth I could *almost* wear the primer as it is, without foundation. I was stunned.
But, unfortunately, my skin was being rather difficult (as it usually is) and the primer didn't manage to completely even out my skin tone. Especially on my forehead area, so it was full makeup for me.
I let the primer set for a few minutes after applying and it dried up to a matte finish. When I touched my face, it felt silky and paper smooth. I have to say it was very impressive as there are matte finishes that feel extremely powdery to the touch. Even rubbery, sometimes. But, not this one.
Dior's primer feels and looks feathery on the skin. It brightened up my face and softened a significant amount of my skin irregularities to give my foundation an easier job and a smoother canvas to work on.
For precautions, I should note that the primer contains fragrance as one of its ingredients. It's got a lovely floral scent to it.
However, if you have been following me for a while you will know that I always recommend products without fragrance. That being said and done, every product has a few disadvantages.
I don't have any allergies to fragrances on skin products, so I cannot gauge if it is tolerable or not for those who have preferences and health concerns against perfume. The smell itself, however, is only mild and fades away before you can even notice it.
How Does The Primer Fare?
With the rise and fall of internal and external temperatures caused by all the things I was doing during the time, my face started to feel heavier than when I started out.
But, it didn't feel heavy enough to cause any discomfort or render some wiping (just some light pats). The primer was doing great so far.
Like most evenings, I was exhausted in every way, that is except for my makeup. My face looked nowhere near ready for a wash. To say I was delighted would be an understatement.
The primer did its job of preserving my foundation, shadows, liner, and everything else. What's more, is that instead of the usual shiny look that I acquire at the end of most days, my overall skin looked fresh and dewy.
My makeup was gloriously still intact and not a hue smudged and melting out of place. An incredible outcome that honestly, I did not expect.
This primer is magic in a bottle! It's lightweight and not at all sticky. It enhances and prolongs makeup while preventing dryness and balancing out the oiliness in my skin. And does a great job at hydrating my skin, just enough to my liking, literally, the perfect balance.
I've worn this primer for almost a week now since the first test and all I can say is that the Dior Backstage Face & Body Primer is worth a place in my vanity table and makeup bag. Follow up with the Dior Forever Matte Foundation for a full luxury experience!
Dior Backstage Face & Body Primer can be bought from Sephora / Boots
Hollie xx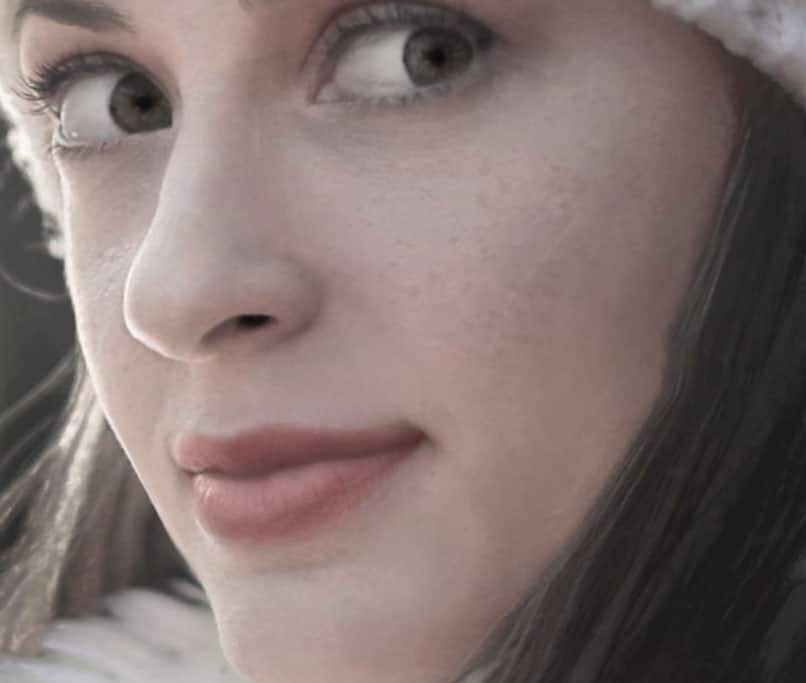 Hi, I'm Hollie, and I own BeautywithHollie.com. I love everything to do with beauty and love sharing my knowledge, advice, and beauty finds! Makeup and beauty are here to enjoy, and Beauty With Hollie is here to take the stress out of it!
---
---
Anastasia Beverly Hills bareMinerals Benefit Cosmetics Bobbi Brown CeraVe Chantecaille Charlotte Tilbury Clarins ColourPop Dermalogica Dior e.l.f. Cosmetics ELEMIS Estée Lauder Fenty Beauty First Aid Beauty Fresh Giorgio Armani Hourglass Jane Iredale L'Oreal Lancome La Roche-Posay Laura Mercier LORAC MAC Makeup Revolution Mario Badescu Maybelline Morphe Nars Natasha Denona Neutrogena NYX Origins Peter Thomas Roth Revlon Sigma Beauty Smashbox Stila Tarte Cosmetics The Ordinary Too Faced Urban Decay YSL
---