Glossier Puts the "Perfecting" in Skin Tint
Au naturel is in, and cakey makeup is out! I am loving my tinted moisturizers, like the Neo Nude, as well as my skincare foundations, like the Kosas Revealer Skin-Improving Foundation! Not only do you get natural-looking makeup, but they are also made from ingredients that are good for your skin! The Glossier Perfecting Skin Tint is another quality base option for natural-looking makeup.
True to its promise, Glossier, remains to value skincare more than just being your normal make-up product. It works by bringing out your natural radiant glow by keeping your skin looking and feeling healthy.
The fresh-and-go-no-make-up look has never been easier to achieve with this new and improved sheer tint. Aside from the formula, it now comes in 12 shades which is a great improvement from the first 5 shades in 2014.
Glossier Perfecting Skin Tint is ideal for the days when you feel your skin has had too much stress and that it needs to free up and breathe.
The Ingredients
It has glycerin which makes the skin moisturized and hydrated. The glycerin pulls moisture from the deeper levels of your skin towards the surface, giving your face a healthy and nourished finish.
The Packaging
Honestly speaking, the packaging is a huge factor when buying make-up. Because who doesn't like posh and cute stuff, right?
The Glossier Perfecting Skin Tint comes in a minimalistic and small plastic bottle with a very controlled dispenser that allows you to dispense the tint little by little. This is a good thing since I've noticed that the formula is very liquid and runny. A pump with this formula would be a disaster.
The Shade Range
Glossier comes in 12 shades and while that's not as inclusive as Fenty Beauty bases, at least it caters for my pale skin! When dispensed in the back of my hand, it appears a tad orangey, but, once blended on my skin it blends into my natural skin colour.
Which Skin Type Is It For?
The Glossier Perfecting Skin Tint is liked by most dry to combination skin types. Imagine how it hits two birds with one stone when it doesn't only give you coverage, but also works under your skin, by locking in the moisture on the surface making it look supple and healthy.
It offsets your current skin condition and supplies you with the moisture that you need. On the other hand, if you have oily skin, use a matte or powder foundation to set the tint properly.
But there are still some oily skin types who love using this product because of its other benefits. It is hypoallergenic and non-irritating which makes it suitable for most types of skin. 
The Finish
I can't find the perfect word for it. "Seamless" is a tad underrated. It's as if I didn't put anything on. My skin but better!
It doesn't emphasize my large pores, it doesn't cling to my dry patches, and it doesn't pile up on the fine lines under my eyes. The finish is not matte and not too dewy. It simply gives you that healthy and bright-looking skin.
The Coverage
There's a fine line between "sheer" and "totally useless." And I could say that it's not useless but a sheer and beautiful coverage that makes your freckles peek through.
Sure, blemishes will still be visible but it will tone down the redness on some problematic areas of your face. This is not for those who swear by their high coverage foundation, but I suggest this to those who want a natural look for their everyday get-up.
The Wear Time
I am pretty impressed by the wear of this tint. For those who usually stay indoors in a dry room, you don't need to worry about your make-up getting splotchy around the nose.
Thanks to the glycerin in Glossier Perfecting Skin Tint, counteracts dry air from making your skin dry, which in turn, can ruin your make-up. Tried and tested, for 6-8 hours, and I was impressed! Talk about long-lasting! Just don't forget to pat a little bit of powder after everything's been set to prolong its wear.
The Negatives
If there's a big con with this tint, it would have to be its lack of SPF. I love it when my base makeup has SPF since my moisturizer doesn't. It's a shame but the simple solution is to apply sunscreen before. It's another step, I know, but SPF is a must! Don't skip it!
The Price
The Skin Tint costs $26/£20. Not too costly but not also the cheapest. I generally love good budget makeup but I'm willing to spend a little bit more if my skin would look this good daily.
The Final Verdict- Is It Worth It?
Perfect undertone. Instant Instagram-filtered skin. Evened out skin tone. Youthful glow. Blurred pores. Good longevity. This is a miracle in every drop, it's the perfect product for acing that au natural look. It is skincare and make-up rolled into one so yeah, absolutely a win-win!! 
And that's a rundown of the amazing Glossier Perfecting Skin Tint! But more than the product, it is worth noting how this company reaches out to their market and makes them feel that they are part of it. They work on their customer's feedback and provide them with what they say they need.
At this age in time, it will take a start-up company such as Glossier a bold move to stand out from the rest of the more established beauty brands. And that is exactly what they just did.
It is tremendously an A+ for them to go and talk to their market and make sure every penny they spend on the product is worth it. The pretty huge impact they made there helped them be in the position they are in now.
In one of the articles, Glossier's CEO Emily Weiss said "Glossier's goal is to listen, engage and inspire. Inspiration encourages experimentation and accelerates your beauty routine." 
Glossier Perfecting Skin Tint is vegan and cruelty-free.
Similar Products I Love
Hollie xx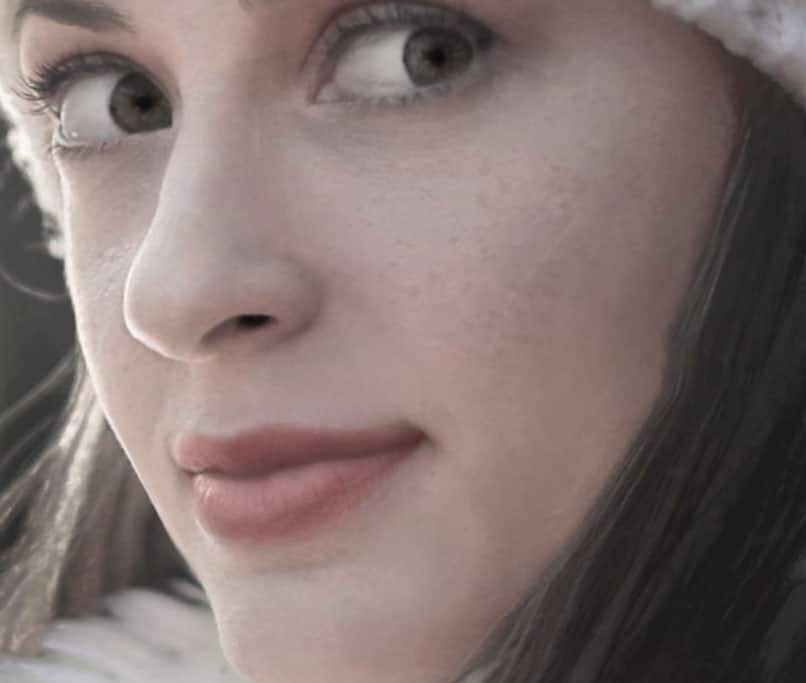 Hi, I'm Hollie, and I own BeautywithHollie.com. I love everything to do with beauty and love sharing my knowledge, advice, and beauty finds! Makeup and beauty are here to enjoy, and Beauty With Hollie is here to take the stress out of it!
---
---
Anastasia Beverly Hills bareMinerals Benefit Cosmetics Bobbi Brown CeraVe Chantecaille Charlotte Tilbury Clarins ColourPop Dermalogica Dior Dyson e.l.f. Cosmetics ELEMIS Estée Lauder Fenty Beauty First Aid Beauty Fresh Giorgio Armani Hourglass Jane Iredale L'Oreal Lancome La Roche-Posay Laura Mercier LORAC MAC Makeup Revolution Maybelline Morphe Nars Natasha Denona Neutrogena NYX Origins Peter Thomas Roth Revlon Sigma Beauty Smashbox Stila Tarte Cosmetics The Ordinary Too Faced Urban Decay YSL
---