How To Start A Successful Blog And Make Money
One of the most common questions I get is how to start a blog? With quite a few years of blogging experience behind me now, I figured it's high time to share the secrets of a successful blog. A successful blog can make money and for some, it's even a full-time income.
Before we get into the actual steps in setting up a blog, I figured we need to do some serious blogging and money-making myth debunking.
Blog Myth Debunking
Blogging is expensive
This couldn't be further from the truth. Setting up a website or blog is simple, inexpensive and quick. There are loads of different methods to build your website and unlike 20 years ago when it was all about coding, nowadays it's simple and easy. You don't need to know any coding, nor do you need to have an understanding of it.
2. You need to know design to have a blog
Again, this is totally untrue. While having a design background certainly helps with designing a blog, nowadays, there are so many gorgeous themes that you can choose from.
3. Once the blog is set up, money will pour in
This is one of the biggest misconceptions about blogging. Many think that there is little to no work involved. False! In every job, to do well you need to work hard. So too in blogging. Blogging is not a get rich quick scheme, it takes hard work and dedication. That being said, many who work hard for years in blogging, can eventually sit back and reap the benefits.
4. You need to be a good writer to have a blog
While you do need to have a basic command of the language you are blogging in, you don't need to be the best writer out there. Readers look for authenticity in a blogger, once you have that, people will trust you!
There are loads more myths that you will no doubt encounter on your blogging journey. I've included the ones that I find to be the most common misconceptions as well as the ones which are the furthest from the truth.
How To Start A Successful Blog And Make Money
1. Choose your niche
Now that we've cleared up the myths it's time to get into the nitty-gritty. Before you even start with the making money bit, you need to set up a website. And before you do that you need to choose your niche. This is the topic that your website will be focusing on.
When choosing your niche, there are a few tips and tricks to getting it right. Always choose a topic that interests you, that way you will enjoy writing about it. For me, it was a no-brainer, I have always loved makeup and everything about beauty, and writing about it hardly seems like a chore. In fact, it's quite the opposite. Writing about a topic that you are passionate about is fun and fulfilling!
Another thing you need to be aware of when choosing your niche is to choose a topic that isn't too broad. The more you narrow it down, the quicker search engines index you and recognise your site.
2. Set up your website
Building a website may sound daunting and even scary, but in reality, it's fun! With a few simple steps, you will have a functioning website that's ready to make money! For professional training check out Wealthy Affiliate, the first part of the training is free and you will learn A-Z on everything related to making money online. It was a game-changer for me.
My favourite website builder is WordPress, but I've used Wix in the past too. WordPress has loads of professional-looking themes to choose from, and within each theme, there are many options to customise your site to your taste. The best part is that WordPress is free, with many free themes to choose from. Expensive? So far it's all free!
In order for your website to appear online, you need to buy a website name. You can do this through godaddy.com or namecheap.com, both of these are inexpensive and only cost a few dollars a year.
3. Drive traffic
Now that you have your website all up and running, it's time drive some traffic to your site. There's more than one way to do so, the free and easiest ways are through social media and SEO.
Search Engine Optimisation, also known as SEO is a huge topic on its own but if you're unfamiliar with it, it's a lot like following a cake recipe. SEO is the steps and ingredients in making sure the search engines will find your site.
There are 3 big search engines, they are Google, Bing and Yahoo with Google counting for 70% of the traffic. SEO needs a post on its own, but, to sum it up you need a good keyword, quality content of at least 1000 words, with a captivating headline.
If you are interested, I can do a follow-on article with all the tips you need to rank well. You can let me know in the comment section.
Promoting your site on social media is simple and free. I mainly use Pinterest and Instagram with a bit of Facebook.
4. Add affiliate links
Now that you've set up your site and you're getting traffic, it's time to add the most exciting part to your site. Yup, that's the affiliate links- the links that will drive your sales!
I have to admit, when I first started out, I found the whole concept rather hard to understand. How exactly can you make money when you're not actually selling anything? So actually, it's really simple. You're not selling anything and you really don't have anything to lose. All you're doing is recommending a product to someone and then they click on your affiliate link and you make a small percentage of that sale!
In each niche, there are affiliate programs to join- the main affiliate marketing programs that I am part of are Awin, Rakuten, Impact Radius and of course Amazon! They are all free to join and once you've been accepted, all you need to do is add the link to your site and start driving sales!
My Thoughts
The advice I would've given myself 5 years ago would have been, to work hard, be consistent and be patient. Rome wasn't built in a day and neither can a business be!
The things I would have done differently would have been to join the Amazon affiliate program earlier. People buy on Amazon regularly so making sales there is easier than with other affiliate programs. I also would have told myself to invest in Tailwind sooner- it's really a must-have for anyone who promotes their site on Pinterest. I am totally blown away by the change it has made to my Pinterest and my blog!
One thing I wouldn't have changed is investing in Wealthy Affiliate, the amount of information and support for building a website and business from scratch is amazing! Any time you're stuck or confused, there is someone to help you!
Building a website and business is easier than you think! Let me know any questions and thoughts in the comment below. Also, drop me a line with which topics you'd like me to cover next. Good luck with building your business, trust me, if I can, so can you!
Hollie xx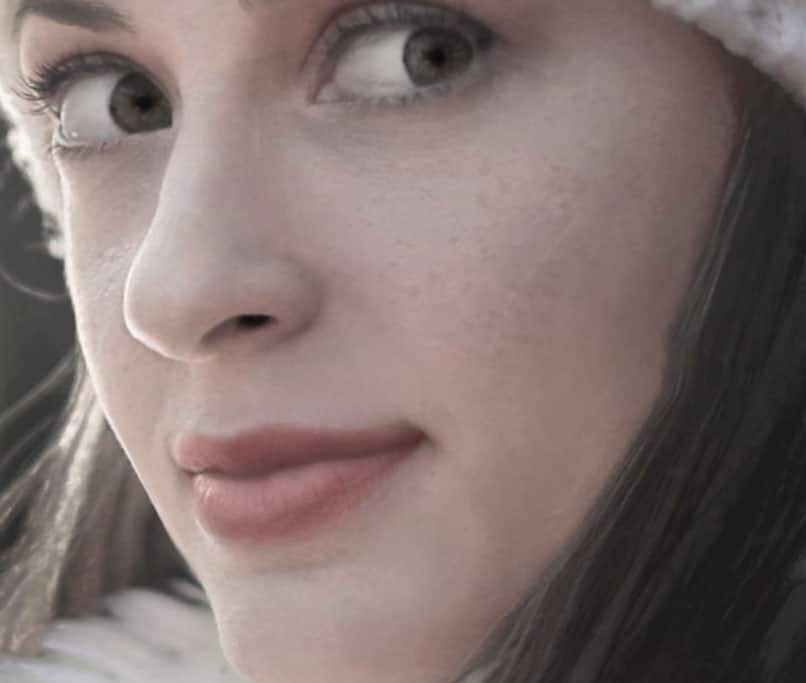 Hi, I'm Hollie, and I own BeautywithHollie.com. I love everything to do with beauty and love sharing my knowledge, advice, and beauty finds! Makeup and beauty are here to enjoy, and Beauty With Hollie is here to take the stress out of it!
---
---
Anastasia Beverly Hills bareMinerals Benefit Cosmetics Bobbi Brown CeraVe Chantecaille Charlotte Tilbury Clarins ColourPop Dermalogica Dior Dyson e.l.f. Cosmetics ELEMIS Estée Lauder Fenty Beauty First Aid Beauty Fresh Giorgio Armani Hourglass Jane Iredale L'Oreal Lancome La Roche-Posay Laura Mercier LORAC MAC Makeup Revolution Maybelline Morphe Nars Natasha Denona Neutrogena NYX Origins Peter Thomas Roth Revlon Sigma Beauty Smashbox Stila Tarte Cosmetics The Ordinary Too Faced Urban Decay YSL
---