Some products are made to market themselves, especially when it comes to packaging. Check out these awesome makeup products that sell themselves with their cute and original packaging! Read More
---
I've gone through way too many eyeshadow palettes to bring you the best eyeshadow palettes in every colour! Instead of the classic eyeshadow dupes of expensive vs. cheap, I've brought you the mid-range too. For each coloured palette, you will see the luxury, vs the mid-range, vs the cheap! Get ready to save big this 2020! Read More
---
Lunar Beauty has just released the exciting new Moon Prism Collection! It's full of beautiful colours and beautiful products that I can't wait to share with you in this review! Read More
---
Every makeup product has its own fascinating history, including our eyeliners. Eyeliner has a pretty fascinating and rich history. Read all about it how eyeliner looked through the years and which trends make regular comebacks! Read More
---
There's no better way to learn makeup tips than from the pros themselves. Instead of you searching for hours on Google for the best tips, I've done the hard work for you! Read More
---
What's social media for if not for weird, crazy, fun, and even clever beauty trends and hacks. TikTok is no exception. In fact, they carry the crown for originality with really everything. If you want original, TikTok is the place to be! Read More
---
If you're a Too Faced lover then you'll love their latest eyeshadow release! The Too Faced Melted Chocolate Matte Liquid Eyeshadows have just been released to complete the already fabulous Melted Chocolate collection! Read More
---
Knowing your face shape can also help you determine the most flattering haircuts and hairstyles for you, and help you understand your own facial features so you can work on getting those perfect customised contours! Read More
---
Rihanna is at it again! She's just released a new line of blushes and bronzers in a cream formula and they look utterly delightful! We're going to review here the Fenty Beauty Cheeks Out Cream Bronzers collection. Read More
---
The palette theme is all about the "colours of the rose" (cor de rosa; Portuguese). And I was excited to have it on deck because aside from classic nude palettes, rose-themed colours are just as easy (and even more striking) to wear! Just looking at Sigma's official promo photos made me gush at how beautiful the colour story is. Read More
---
Long, luscious eyelashes are the dream for many! The market is flooded with different ways to get such beautiful lashes. You could get extensions, use false lashes, buy mascaras that give the illusion of long lashes, or apply products that promote lash growth. But with everything in life, there are always some drawbacks and some methods that work better than others. Find out how to grow your eyelashes longer and thicker to get envy-worthy lashes without the drawbacks! Read More
---
The Mercury Retrograde palette is Huda Beauty's winter season palette released last year. I have always loved my nudes and bare essential colours, but with the colour story happening on this palette, I had to give them a try. Read More
---
I'm quite into blushes lately, they are an easy trick in making your face look alive and made up without a complete full-face makeup situation. And honestly, I've been eyeing the affordable Maybelline Cheek Heat Blush for a while now! Read More
---
Before I get into the Tarte Maracuja Tinted Hydrator, it's time for a little storytime! As far as our isolation days go, I'm stuck in a weird limbo of loving my new everyday au naturel look and wanting to do my makeup and wear heels around the house just because I miss it. Read More
---
Au naturel is in, and cakey Instagram make-up is out! Ever since the rise of K beauty, the market has been flooded by the demand of BB, CC, DD, and whatever double letter creams the Koreans could think of. I have tried to jump on the bandwagon but results have been disappointing… Believe me when I tell you that I have tried loads of Korean creams but my face can't even come close to those of the Korean girls in the magazines. Read More
---
Let's talk about the new and improved Dior Forever Foundation that has been making rounds since the start of 2019. Early last year, Dior announced that they were reformulating their bestselling Forever Foundation. Of course, there were mixed reactions from the beauty world and the loyal fans of the original foundation. Why change an already iconic foundation? It is still a mystery to us, but Dior went ahead with the new launch. Read More
---
Fresh from his successful collaboration with Shane Dawson, Jeffree Star is back to rock the makeup industry once again. From the royal reds of Blood Sugar to pure blues of Blue Blood, this 2020 he's chosen the divine purples – the Blood Lust Collection. Read More
---
NARS have been ahead of the game with their releases, by December they had already launched their Spring 2020 collection, the NARS Afterglow Collection. This consists of the Afterglow Eyeshadow Palette, the Overlust Cheek Palette and 6 beautiful shades of the Afterglow Lip Balm! Read More
---
Giorgio Armani Face Fabric Foundation is the most natural-looking foundation I am yet to come across! It is creamy and smooth without any caking. Honestly, I'm hooked and so will you be after reading this review! Read More
---
It may feel like winter outside but MAC Cosmetics has already released their Spring 2020 makeup collections – the Loud and Clear Collection, and the Glow Play Blush Collection. MAC has done something new and different with these collections. Honestly, my initial reaction to seeing the packaging was that these products are fakes! MAC always has its black base colour and going clear with the packaging is definitely different! Read More
---
Colour Correcting – You probably have heard about this makeup technique that's made its wave in the social media world over the past few years. Colour correcting looks really simple, that is when someone else is doing it! Trying to figure it out on your own is a whole different thing, with yellows, oranges, greens and pinks it can all get a little foncusing! Which colours go with which skin tones and how to apply colour correction without making yourself look like a clown? These are just some of the questions I will be answering as well as tips and techniques on how to colour correct properly so that all your dark circles and blemishes will be invisible. Read More
---
Happy Valentine's Day and with love in the air, there's no better time to show off your beautiful red lips! Red lips have always been a statement look that oozes sophistication and shows the world how confident you are! That's for those who are daring enough to try it out. There are many of us who are a little afraid of red lips because of how bold it can be and I'm not judging! Red lips are bold and out there! However, red lipstick can suit anyone! It's all about choosing the right shade of red for your skin. Read More
---
Huda Beauty Faux Filter Foundation and Fenty Beauty Pro Filt' r Soft Matte Longwear Foundation are two of the bestselling foundations around. Both Huda Beauty and Fenty Beauty continuously release makeup products that are simply too hard to resist. Knowing the powerhouses behind these brands helps to understand why their products have stood out from so many others! Both Huda and Rihanna are legends in their own rights and their makeup proves it! Read More
---
As the season of love graces us this year, it is truly the best time to shower and spoil your loved one with gifts and so much more. If you don't have a loved one in your life right now, there's no better time than now to spoil yourself! After all, we all need some self-love from time to time! Read More
---
Makeup is a lifesaver for many of us! On a bad day, it covers the bad stuff and on a good day, it enhances our features. Makeup helps to express ourselves and gives a boost of confidence. But with the wrong techniques, forget it helping, it will actually do the opposite! It will make you look a lot older and more tired. That's why knowing how to apply your makeup correctly is so important. With the right tips and techniques on how to apply makeup to look younger, you'll look better than ever! And let's be honest, we're all happy to knock a few years off our looks! Read More
---
Whether you love or hate Jeffree Star, you gotta admit that he makes some rather amazing and unique makeup palettes! Jeffree Star's Blue Blood Palette packaging was inspired by a coffin and a jewellery box, not two things that I would usually mix, but ok, it's a 5* for originality! When it comes to setting the trend and changing the beauty game, Jeffree Star is the leader of innovation in the makeup industry. Read More
---
Anastasia Beverly Hills and Amrezy are back with an eyeshadow palette! Following the successful launch of their highlighter collaboration in 2018, they officially launched a brand new eyeshadow palette, Anastasia Beverly Hills x Amrezy Palette, this January 14, 2020. Read More
---
Oily girls, raise your hands! You're beautiful, but I know the struggle of a greasy and shiny face is so real. Having an oily complexion isn't all bad (it does give you fewer wrinkles!), you just need to know the simple tips and tricks to make it more manageable. With this guide on the best Full-Coverage Foundations for Oily skin, you will learn how to manage oil and find your holy grail foundation! Read More
---
Looking for a brand new drugstore foundation? Well, look no further, Milani have recently launched their Screen Queen Natural Foundation! Milani is a top drugstore brand that has excellent and affordable products on the market, and generally, I love their stuff! Read More
---
Having sensitive eyes can be a challenge at the best of times, all the more so when you wear makeup every day! Many eyeshadows tend to irritate eyes, causing the eyes to get watery and red. However, it doesn't have to be so. Applying makeup shouldn't be a nightmare and it doesn't need to be either! With these best eyeshadows for sensitive skin in 2020, it can all be a thing of the past! Read More
---
There are so many exciting new makeup releases for January 2020, among them the new additions to Charlotte Tilbury Pillow Talk collection! Charlotte Tilbury is launching ten more products in her best-selling collection – Pillow Talk. That includes the highly anticipated limited edition, Charlotte Tilbury Pillow Talk Eye Palette! I generally love Charlotte Tilbury's products, and I'm thoroughly excited for this release. Read More
---
Can there ever be too many concealers on the market? I think not! With all these fabulous brands like Hourglass releasing countless amazing products, I say, keep 'em coming! And with that, I introduce you to the NEW Hourglass Vanish Airbrush Concealer! Read More
---
New year, new look! This year is all about achieving a natural makeup look but also, getting out of the box without your makeup looking too overwhelming. Achieve this with a simple pop of colour to upscale a natural look! Read More
---
Colourpop has been flooding us weekly with new releases, good for our makeup souls but bad for our wallets! In November, they released a full collection named "Going Coconuts". The collection is amazing, especially for those neutral lovers! (Yup, yup, that's me!) The collection includes Going Coconuts Bronzed Eyeshadow Palette, Call Me On My Shellphone Super Shock Shadow Trio, Just a Tint Lip Duos, Lip Balm, Lip Scrubs and Bronzers! Read More
---
With Fenty Beauty's revolutionary 50 shade foundation makeup launch, they took the makeup industry by storm. Since then, they have been releasing makeup after makeup without a break in sight. And I must say there are more wins than flops in Rihanna's Fenty Beauty collection. Right after Christmas 2019, Fenty Beauty released a whole new range of 8 new eyeshadow palettes called the Snap Shadows. Read More
---
We live in a world that doesn't stop, we are constantly on the go and rushing! This often means that we don't have time in the morning to do our makeup. Having some easy go-to makeup products that fit in our handbag can be a lifesaver! Aside from travel makeup products, there are many multi-purpose products that will make your day to day life easier and lighter, and of course your packing for the holidays too! I will share with you the best beauty products for when you're on the go! Read More
---

Haus Laboratories was birthed by Lady Gaga as well as her longtime makeup artist, Sara Tanno. Along with her creative team, Haus of Gaga, they were responsible for her music videos, performances and wardrobe. With her experience in the music industry and the wild looks that she created during the past few years, its only fitting for her to pursue creating her own makeup line. Read More
---
For the last two months, the Shane Dawson and Jeffree Star Collab has been making waves throughout the internet. Not only because of their fabulous makeup collaboration- the Conspiracy Collection, but also because of their 7-part documentary, The Beautiful World of Jeffree Star, and The Beautiful World of Shane Dawson for the finale. And if you haven't heard of it, where have you been?! Read More
---
There are tons of deals left, right and centre this holiday season, and we're all looking for the best ones. But worry no more, you have come to the right place! So kick back and relax as we guide you through the best choices from affordable to high end, to well-known brands, celebrity-owned makeup lines and as well as trailblazer brands. Read More
---
Its the most wonderful time of the year! You can feel the magic in the air. It's all about the parties and presents, and most importantly spending time with the fam. And there's no better way to celebrate than with festive makeup. I've put together some of the best festive makeup looks on Instagram that will inspire you this Christmas. Read More
---
Cosmetic and beauty brands have been releasing makeup on the daily. Okay, weekly (hello, Colourpop!). The point is, new makeup is always making it to the shelves and counters of our favourite beauty stores as well online. And we're always here for it! Read More
---
The palette definitely lives up to its name, it will make anyone feel like a princess. The packaging is elegant, yet at the same time it's fun, the spots give it that added element. Read More
---
I have put together my favourite cheap makeup organizer ideas for small spaces. Storing your makeup can look classy and elegant without breaking the bank. With these makeup organiser ideas, your makeup will barely take up any space, yet at the same time, store a ton of makeup. Read More
---
There's nothing worse than constantly hearing 'you look so tired today'. Welcome to my life! Or at least what used to be my life, before I discovered that with a good concealer the comments will disappear. That is because I have probably the worst under eye bags I've ever seen. Suffice to say, I have tried out countless under-eye concealers, some were pretty bad but a few were gold! Read More
---
Now that we're coming up to Halloween if you haven't started to think about your Halloween makeup, its high time ya did! Many people get daunted by the thought of coming up with creative makeup ideas and how to execute them. Halloween makeup doesn't need to be hard, nor very time-consuming. It's all about picking the right design. Read More
---
You may be one of those people who think, 'na what do I need a setting spray for? I have enough makeup as it is.' I know quite a few of those, one of them being my mother. If I was able to convince my mother that makeup setting sprays are one of the best inventions ever, then you can be assured that by the end of this article, I'll have you convinced too! Read More
---
The Mac Cosmetics Prep + Prime 24-Hour Extend Eye Base is the solution you need to stop your eye makeup from creasing and transferring. From personal experience, I can testify that this Mac Cosmetics eye primer is the best on the market. Read More
---
How to Choose the Best Lipstick Color for Your Skin Tone
We've all been there and done that. I'm talking about the time you went out with a lipstick color, that either clashed with your skin tone or simply drowned you out. We often see a lipstick color on a celebrity or even a friend, which we really love and it's only natural to want to go and buy the same. Read More
---
When you hear of Tarte Cosmetics, chances are the first product that will come to mind is their concealer. Tarte Shape Tape Concealer is America's number 1 best selling concealer and it's pretty popular here in the UK. Read More
---
Charlotte Tilbury has just released a stunning new Instant Palette, the Starry Eyes To Hypnotise Palette. To say this is a surprise is an understatement. No-one saw this one coming. However, we don't mind more surprises like this one! Read More
---
Ok, so I am completely blown away by this foundation. Giorgio Armani Luminous Silk Foundation is one of those foundations that you need to try out yourself, to really appreciate its true worth. It is honestly one of the loveliest foundations I have ever used. And I have used many… Read More
---
When Urban Decay announces a release, you know its something big. The latest release is a twist on their classic Naked series, and if you're a fan of the Naked Collection, then you will love the new Stay Naked Collection! It is an expansion on the Naked Collection, it's a whole new range of foundations and concealers that will set your pulses racing. Read More
---
Foundation sticks are all the rage at the moment, and that's not without reason. They're easy and cleaner to use and they are very convenient. No longer do you need to fiddle with a pump and get or hands dirty. With the Bobbi Brown Skin Foundation Stick, you effortlessly swipe it on your face hassle-free. Read More
---
I have put together the best makeup setting sprays that are on the market in 2019. I have covered all skin types and all finishes so that you can choose the best one for your skin and for the look you are after. With these setting sprays, you can say hello to the new you. The 'you' where your make lasts flawlessly! Read More
---
Who says buying makeup should break the bank? In the not so distant past, things like eyeshadow palettes were expensive and not so common. We are lucky that nowadays there are so many affordable choices that you no longer need to spend much to get a beautiful palette. I have put together the best cheap eyeshadow palettes that are on the market. They are cheap, yet the quality has not been compromised. Read More
---
Mac Cosmetics have recently launched a whole new beautiful collection. It the all-new Mac Electric Wonder Collection. It's all about bringing back that summer feel to your life. What better way to do it than with your makeup! Get ready to be bronzed up and sun-kissed. Read More
---
As you get older, your skin loses moisture and elasticity. This means its drier and this creates wrinkles and lines. The best way to avoid this is to use products which will add that moisture back into your skin and this is something that anyone can do! Read More
---
It's that time of year again when we show our appreciation for all the mothers out there. Yay, go Moms! Being a Mom is one of the hardest and most demanding jobs out there so it's nice when you're shown how much your kids and husband appreciate you. But what should you buy? I know I'm always looking for original and unique Mothers Day gifts for my Mom, so I've put together a few of my faves to make that search easier for you. Happy shopping and happy Mothers Day. Read More
---
Today I'm reviewing one of my latest purchases, the Laura Mercier Loose Setting Powder. This is one of those products that once you start using it, you don't know how you managed without it for so long. I am totally obsessed. Read More
---
Welcome to another Makeup Monday where we love anything to do with makeup! Today's post is all about the best new makeup launches of March 2019. If you want to know the hottest releases then keep reading. Read More
---
I am seriously loving the Too Faced Born This Way Foundation. Finding the right foundation isn't always easy especially in this fast-changing world of makeup. The minute you think you've got your makeup routine and makeup products sorted, a ton of new products come out or your skin reacts to the products you are using. Read More
---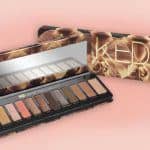 Ever since the big announcement that there will be a new Urban Decay Naked palette, everyone has been holding their breath to see it! Well, the Naked Reloaded is finally here. It was just released last night, although some lucky people in the US have been able to buy them a little earlier from a vending machine. Yes, a vending machine! It's a shame I live in the UK! Read More
---
Hello again and welcome to another Makeup Monday! I hope you all had a lovely weekend. Today I'm going to be comparing two amazing brow products- Anastasia Beverly Hills Brow Wiz and Charlotte Tilbury Brow Lift. Both are high-end brow pencils. To be completely transparent I have used the Brow Lift for the past year. A couple of weeks ago I decided to change some of my daily used products around and I bought the Brow Wiz. Read More
---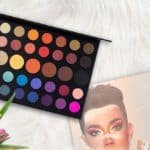 Today I'm going to talk about the new Morphe- The James Charles Palette. It is a collaboration between Morphe and James Charles. If you haven't watched James on YouTube yet I highly recommend checking him out. He is a breath of fresh air as well as a makeup pro! Read More
---
At first, I was quite sceptical about the Filmstar Bronze & Glow. I've read many conflicting reviews so I kept safe and I never bought it. However, recently I got my makeup done by Charlotte Tilbury and the makeup artist used the Filmstar Bronze & Glow on my face. Well, the rest is history. I fell in love with it and bought it on the spot. Quite a splurge if you ask me;) However, totally worth it especially if you want to get those high cheekbones. Read More
---
When you hear the word baking, the first thoughts that probably pop into your head are delicious muffins or some other baked goods. Well, that's not the case for any beauty obsessed person, for us its makeup! Yup baking is a technique in makeup favoured by many. Read on to see what baking in makeup is and how to do it. Read More
---
As time goes on we are becoming more aware of what we put in our bodies, we realise that it affects our health in many ways and that certain ingredients we should keep away from. We are also becoming more aware of what we put on our bodies, unhealthy chemicals get absorbed into the skin and can affect us too. Before I get started on the best chemical-free makeup brands I think first I should explain what exactly chemical-free means. Read More
---
I find that the trick with New Year's goals is to take on small and easy things. How many times do we take on something big, only to stop doing it after a few days, if you're lucky weeks. Taking on something small is more realistic if you want to stick to it. Below are a few small things that I am taking on myself in 2019, and I hope its inspiring for you! Read More
---
Happy Boxing Day! With the holidays upon us, we have to make sure we're ready in every sense on the word. By that I mean, what are the holidays if there is no fun and glitter?! Everyone can enjoy a little glitter, from women to children. Below I have put together my favourite glitter products that will get you insanely beautiful and add a ton of fun to this holiday season! Read More
---

Everyone likes a good bargain including myself. I've put together our favourite makeup buys for under £10. Last year I did my top ten under £20, this year I set myself a challenge to bring you 10 amazing products for under £10. Read More
---
The New ABH Sultry palette was released on September 25th and it looks fantabulous! This Sultry palette is probably my favourite of all the Anastasia Beverly Hills palettes. It's a limited edition for the holidays, but hopefully, Anastasia Beverly Hills will change their mind about that and keep it going. The palette has a beautiful mix of matte and metallic finishes in neutral colours! In case you don't know, I go crazy over neutral and nude makeup:) And check out that packaging:))) Read More
---
When I hear Urban Decay, the first thing that comes to my mind are eyeshadow palettes. It's not without reason- their eyeshadow palettes are beautiful and functional. And the Urban Decay Naked 2 Palette is no exception! In fact, I like it so much that I keep thinking its a shame I never bought it earlier. Oh well! That's life:) Read More
---
The Estee Lauder Game Face Beauty Box is a must have for any uni student, traveller, lover of mini products…really for anyone who loves a bargain. Because, that's exactly what this beauty box is. You get some of the best brands out there for a fraction of the price. What's more is that it includes all your beauty essential for the whole day! Read More
---
Makeup Revolution Conceal and Define has taken the world by storm. Not only the makeup world. I've read about it everywhere and that's not without reason. The concealer is AMAZING and for the ridiculous cheap price of only £4! After using it only once I was instantly sold. It didn't take long to understand the hype around it! Read More
---
Urban Decay have recently come out with the Naked Skin One & Done Blur On the Run. And it has pretty impressive claims. Urban Decay say this Touch-Up & Finishing Balm is the magic potion for lines, creases or any other unevenness in your makeup. They claim its an instant retoucher that blurs and smooths out everything. It sounds like the missing product from all our makeup bags. Read More
---
T'is the season for highlighters. Although if you live in the UK like me, it feels a lot like the beginning or winter, not the end of spring. Nevertheless, hopefully we will get some more summer this year. And when we do we will need our highlighters on deck! I have put together a few of what I think are the top rated highlighters on the market now that will help to give you a gorgeous summer glow, and if we don't get our summer then these highlighters will do a fab job faking it for you! Read More
---
I have always loved mini lipsticks. Their size is super cute and since they don't last as long, they are more hygienic. So when Anastasia Beverly Hills brought out its new Mini Matte Lipsticks sets you can imagine my excitement! They are based on the full size matte lipstick, which honestly are beautiful:) The mini lipsticks come in 2 different sets of 4 lipsticks each. Pinks and Berries, and Nudes. Read More
---
I am currently obsessed with the Venus XL Lime Crime Eyeshadow Palette. (Yes, I do get obsessed with a lot of palettes, but this one is really something!) If you aren't obsessed with it, it's probably because you haven't seen and used it! The colours and the textures are beautiful and they put all the other Venus eyeshadow palettes to shame. Read More
---
The New Fast Base Foundation Stick by Makeup Revolution has taken the beauty world by storm. The sticks only cost £5. Yup, I'm actually not joking- £5 for foundation! Pretty awesome if you ask me, and the foundation itself is supposed to be pretty epic too…! Let's get on with this review and see if it passes the test. Read More
---
Guerlain KissKiss LoveLove Creme lipstick is a relatively new lipstick to hit the market. The obvious selling point being the super cool heart shape of the lipstick. And who can resist a heart shaped lipstick?! That's not mentioning the packaging…! Read More
---
When it comes to highlighters, I don't think anyone can say they have too many. The new Becca Ocean Jewels highlighter palette is simply dazzling inside and out. When I first set my eyes on the Becca highlighter palette it was love at first site. Read More
---
Recently I have become completely obsessed with my brows. I haven't been happy with them for a while and I felt I needed a new product which will give them the WOW factor. I went to my local Fenwicks where I tried out about 10 different eyebrow products from about 10 different brands. In the end, I settled for Brow Lift by Charlotte Tilbury and I am loving it! It's the best long lasting eyebrow pencil that I have come across. Read More
---
When I say this is the best waterproof liquid eyeliner on the market, I am not exaggerating! Obviously, I haven't tried out all the eyeliners out there, but I've tried out a fair bunch and the Mac Liquidlast Liner beats all of them. If you want your eyeliner to last you all day, and not smudge at all, then this is the eyeliner that you need! Read More
After testing out the Maybelline Eyeshadow Tint, which pulled out a few of my hairs, I decided I need to take some serious action with my brows. Everyone has complexes about their body, one of mine is my eyebrows. They are so thin that they always look a little bit ugh. I always read about eyebrow growth serums but never tried them out. After doing a little, actually a lot of research into growth serums, I hit the jackpot. I found an amazing eyebrow growth serum that really works. The Rapidbrow Eyebrow Enhancing Serum by RapidLash has literally changed my eyebrows. Read More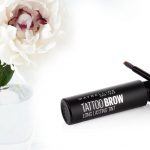 Maybelline have recently brought out a new way to fill in your eyebrows which has the potential to change the face of the eyebrow world! It's a semi-permanent eyebrow tattoo that lasts up to 3 days. Sounds like a dream come true for every brow lover, not only does it save money it also means you don't need to go to the salon. You can do it yourself in the comfort of your own home. Let's find out if the Maybelline eyebrow tint can live up to its expectations! Is it a must have or a waste of money? Read More
All of us can do with a little help for our skin during these winter months. Looking washed out and pale is just part of the winter package, or at least it used to be. Nowadays, with all the great products that are available, there are plenty of good options to get that healthy glow all year round. I have put together here the best bronzers for a healthy winter glow. There are other ways, like fake tanning, but those are for another post and another time:) Read More
The new Laura Mercier Velour Extreme Matte Lipstick, looks truly delightful. It comes in 24 shades ranging from reds to oranges, and nudes to purples. Personally, I'm a fan of matte lipsticks, I love the look! However, I know a lot of you aren't, however, even if you're not a fan I recommend taking a look at these matte lipsticks. They may surprise you;) Read More
Finding the right foundation is always a challenge, and most people end up wearing the wrong colour. With the millions of different brands, colours and finishes it can all get a little confusing. Before you get downtrodden, there are ways simple ways to fix that. Here are 5 tips that will help you find your foundation colour online. Follow these tips and you'll have a breeze finding your perfect foundation:) Read More
Ever since Kylie Jenner and her lips, everyone is after those perfect instagramable lips. If you have thin lips, don't lose hope! With all the great products that are available nowadays and these awesome tips, there is no need to have surgery and spend a fortune to make thin lips look bigger. It can be achieved in these simple natural ways, that will give you amazing results. Read More
We all know how expensive the holiday season gets. The list of presents that we need to buy never ends and many people go into debt over it. Here i have put together a few of my favourite beauty gifts that are perfect for the holidays…and they are all under £20! Start saving now with these best beauty holiday gifts under £20. Read More

I'm a little late in getting to review the Huda Beauty Contour and Strobe Lip Set. However, it's still worth reviewing because I am totally blown away by it! Seriously, it is WOW! If you think contouring is only for the face you are mistaken, this contour and lip set takes lips to a whole new level. Read More
There couldn't be a more suited palette for this time of year than the Too Faced Chocolate Gold Eyeshadow Palette. Everything about it screams 'tis the season. From the packaging to the colours and the textures. This new Too Faced palette is surely a winner, to simply put it, its WOW! A must have for every Christmas stocking! Read More
With the holiday season right around the corner its time to start thinking about presents for your friends and family. I know how stressful it can be to get the perfect gift! Here I have put together a few of my favourite products that I don't think anyone can go wrong with. With these top Christmas gifts for women you'll be the star of Christmas presents this year:) Read More
When you see makeup like this it's hard not to fall totally in love. Easy for me to say, I am a self-confessed makeup addict. However, for those of you who aren't makeup addicts this new palette by Sigma Beauty will surely turn you into one;) Sigma Beauty are about to release a dazzling new eyeshadow palette called the Chroma Glow Shimmer + Highlight Palette. Read More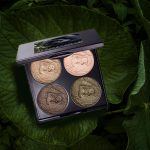 When I first looked at this palette, my initial thoughts were, wow these colours depict nature and leaves. This is not surprising considering this palette was inspired by the beauty of the Virunga National Park in Africa. This is the home to the last remaining gorillas on the planet. Chantecaille Save The Forest Palette was created to help save these endangered gorillas. A part of the profit made from sales of the palette goes to save the forests which in turn, saves the gorillas. I think this is a really nice feature to the palette and it also sets it aside from other palettes on the market. Read More
I am
totally
blown away by these Custom Cover Drops. To put it
simply
, they are amazing, in fact they are one of the best inventions in makeup! It has revolutionised the world of foundation. Read More
Mix Match Play Mascara Kit are the most fun mascaras I have come across. And not only because of the funky colours but also because of how you can use them. With Mix Match Play you can create your favourite Covergirl look. They are also perfect if you're trying to figure out the perfect mascara combination for you. I hope you enjoy this post of Covergirl Mascara Reviews and I hope you find the perfect look for YOU! Read More
Marc Jacobs Beauty have recently brought out 6 new eyeshadow palettes and they are WOW! Each palette has a different colour scheme of 7 eyeshadows in it. And they are all beautiful colours I have to add:) The line is called the Eye-Conic Eyeshadow Palette. Whoever came up with the palette names is a genius, all the palettes have the most unique, original and fun names I have come across! I love this new eyeshadow line by Marc Jacobs Beauty and I'm sure you will too:) Read More
Charlotte Tilbury is a legend when it comes to makeup. If you aren't familiar with her products I highly recommend checking them out. She has just released her new Charlotte Tilbury Contour and Highlight Wands which are amazing!! Use these contour wands and you'll have killer cheekbones in no time! With Kim Kardashian recently releasing her own contour sticks, Charlotte Tilbury has brought some good competition to the table:) Read More
Everyone has their own challenges when it comes to makeup. Mine is my fair skin. My husband often jokes that I glow in the dark- that's how pale I am:) When it comes to makeup, pale skin is one of the hardest skin shades to get right. People either look orange, or the other extreme, completely washed out and often chalky. Over the years with improved skills and a constant flow of newer and better products, I feel I have got it down to a fine art. Here I'm going to share with you my makeup tips for fair skin. With these tips, you'll look beautiful and flawless in no time! Read More
If you love glitter products then these Magnificent Metals Glitter & Glow eyeshadows are for you! They are the best quality glitter eyeshadows that I've ever tried. They have a high metallic foil finish which looks AMAZING. It was love at first sight for me! If you too love glitter I'm sure you'll quickly become a fan of the Stila Liquid Eyeshadows. Read More
Rimmel has recently brought out a whole new range of matte lipsticks in 15 sensational colours. The colours range from nudes and pinks, to funkier shades like blue, grey and black. Usually cheap brands like Rimmel don't sell colours like blue, black and grey so this is really exciting! I love Rimmel makeup, it's so affordable and they have some amazing products. Let's see how these new lipsticks do in this Rimmel Stay Matte Liquid Lipstick Review. Read More
They are described as a goddess glow in a bottle, they have been so popular that they have been flying off the shelves. At one point there was even a waiting list to get your hands on one of them. They have recently launched 2 new shades to join the original one. Each one is beautiful beyond words.
A product so popular is worth getting to know, so here is my Iconic London Illuminator Drops Review
. Let's find out if this bestseller is worth all the hype and attention its received. Read More
Are you frustrated with how your makeup turns out? Do you expect it to look amazing and flawless and somehow it doesn't? Don't worry, you've come to the right place. Chances are it has little to do with your makeup and a lot to do with how you're applying it. Here I'll go through the top makeup mistakes to avoid and why you should avoid them. With a few tweaks to your makeup routine you'll have flawless, beautiful makeup every day. Read More
Recently I've been going through an obsession with being healthy. This is not just in my home with the food I eat, but also with the products that I use. I don't know how long this will last for;) But while it does, I'm enjoying discovering more natural products that I didn't know about before. This Antonym Certified Organic Baked Foundation is one such product. Their whole range looks truly delightful but the baked foundation stood out the most to me. I knew I had to get my hands on it…Read More
I know, I'm a little late with reviewing the new Naked Heat Palette, but not without good reason. At first I wasn't going to review it at all because EVERY beauty blogger out there has done a review, and how many reviews does one products need? Or so I thought. After checking out this Urban Decay Eyeshadow Palette, I sure had a change of mind… Read More
This is an exciting time in the beauty world. In less than a week Real Techniques are going to release a brand new set of brushes called PowderBleu Collection. This is their highest quality of brushes to date. The new Real Techniques PowderBleu Collection is as it sounds- its blue! Read More
If you've never used liquid blush before‭, ‬what are you waiting for‭? ‬NARS have just released 4‭ ‬new liquid blushes in absolutely divine colours‭‭. ‬I'll be very honest with you‭, ‬I was never such a fan of liquid‭ ‬blush‭. ‬However‭, ‬after checking out these liquid blushes my mind sure has changed, and I'm sure yours will too after reading this NARS Liquid Blush Review‭.‬ Read More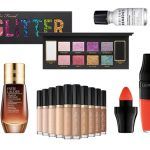 Yay! I simply LOVE new products! Yup, I am a self-confessed beauty junkie. I just can't get enough;)) I have put together a few of my favourite products, which honestly, I really enjoyed doing. Each of these products will help you to look and feel more beautiful. Don't forget to let me know your favourite product:) Read More
One of the latest trends in makeup is colour changing makeup. Sounds super modern and cool, well lets see. Barry M is one of these brands to jump on the bandwagon. They have just released a third colour changing lipstick in yellow to add to their collection. There are now 3 lipsticks in this collection, green, blue and yellow. What these lipsticks do it they turn the shade into a personalised shade of pink, making your lips unique:) Lets see if that claim is true…Read More
Contouring is one of the best discoveries ever! At least I think so;) It defines and sculpts the face in a natural way through adding shadows and highlights. Here I'll review 2 different contour methods by Smashbox, the Contour Stick Trio and the Contour Palette and I'll then compare the two products. Read More
If you're new to makeup I can imagine it's pretty overwhelming. There are so many different products and different brands to choose from that it can be really confusing. What do all these products do? Which ones are worth investing in? What's the difference between everything? Lots of questions! I know the feeling because believe it or not I was also once new to makeup;) Everyone begins somewhere! In this beginners makeup guide I will cover all the basics that you need to know including the different products and what they do. Read More
Beauty bloggers and YouTubers have been raving about Zoeva's products for a while now, and I have to admit I've never tried any of their products. However, when I saw the Basic Moment Collection, which was out in the shops on May 15th, I knew I had to get my hands on it. The palette literally took my breath away, the colours and the design look breathtaking and simply divine! Read More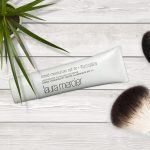 As a busy Mom I'm always on the lookout for effective ways to make my makeup routine shorter without compromising on the final result. A tinted moisturizer seems like the perfect way to do that since you don't need to apply foundation after. In this Laura Mercier tinted moisturizer review I'll explore the advantages and disadvantages to this product. Read More
I don't know about you but when I calculate all that I spend on makeup in a year it amounts to…waaay too much! Maintaining our looks is expensive but it doesn't have to be so! There are tons of cheaper brands that have some of the best makeup, and I'm always on the lookout for ways to make my makeup routine cheaper. Without the right tools in life, you never get the best results. That's why I've put together a few cheap makeup brush sets that won't break the bank and that I think are really good brushes. Read More
What I love most about Laura Geller makeup is that it's made for the everyday woman. Laura believes that makeup should be uncomplicated, easy to use and fun for everyone. She started off as a makeup artist but her real passion was in making her own makeup brand which was launched over 20 years ago. Laura Geller makeup is famous for her amazing primers, there are 11 different types of Spackle Under Makeup Primers. I'm only going to review the classic one but I shall write a line or two about the others. Read More
For a long time now I have been on the hunt for the perfect concealer. The perfect concealer for me is one that covers all of my imperfections and more difficultly the circles under my eyes. I looked at high end brands and at budget ones because I was adamant to find the best one. As it happens, the best one is a cheap budget one. I'm so excited to share with you the BEST cheap concealer! Read More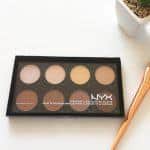 The NYX Highlight and Contour Palette is a must have for every makeup bag. I I am totally in love with it! Since buying the NYX Highlight and Contour Palette I've been using it every day and honestly, I'm hooked! Read More
I have to be honest, but when I first saw the Silicone makeup applicator I thought it must be a joke! Like seriously, how does a piece of silicone apply anything never mind makeup?! I'm sure you're thinking the same. However, after using it my opinion sure did change! Read More
Does your eyeshadow crease or smudge? Read this Urban Decay Eyeshadow Primer Potion Review to find out why this primer is a must have for your makeup routine! Read More
What I love the most about mascara is that it finishes your look. If you didn't have time to put on makeup in the morning a quick swipe of mascara makes you look great. But with such a big choice of mascaras its hard to find the right one. Read More

The Anastasia Beverly Hills Eyeshadow Palette in Modern Renaissance has been all over social media recently. It seems like everyone is talking about it so I had to get in on it too:) It is described as the MUST HAVE eyeshadow palette. Lets find out if this is true! Read More
To put it simply, I LOVE ColourPop! Their products are of high quality and they are very affordable. They also have a huge variety of different shades and finishes. I recently ordered quite a few lip products from them and I'm going to share with you my favourite ones in this ColourPop lipstick reviews. Read More
Finding the perfect foundation for your skin is always a difficult one. The shade has to be perfect, the consistency just right, not too oily and nor too dry for your skin. And of course it has to last all day. To add the the complication with so many different products out there foundation shopping can be so confusing! I feel for all you foundation hunters out there. That's why I'm sharing with you my all time favourite foundation, the Lancome Teint Idole Ultra 24H. Read More
I'm so excited to share with you the best drugstore makeup buys of the month. I recently did a makeup haul and I'm sharing the best ones with you.
It includes an all natural eyeshadow palette, the best drugstore matte bronzer, the best drugstore lengthening mascara and a really pretty blush palette.
I'm embarrassed to admit but this is the first time I've actually bought drugstore makeup products, however, surprisingly I don't really see such a big difference between drugstore makeup brands and the designer brands that I've been using for years. So is it really worth spending on the designer brands?! Read More
How to get the perfect eyebrow shape? Ever since Cara Delevingne became famous, eyebrows have become a thing. The thicker and darker, the better. To me eyebrows have always been very important because I feel they shape the face and add a lot of personality. The problem is is that my eyebrows are light and sparse:( That's why I've done my research into the different ways that you can get beautiful brows. Read More