8 Easy Tips to Prevent & Cure Dry Chapped Lips This Winter
The cold weather has arrived in London and with cold weather comes the disadvantage of dry skin. It's a side effect you can't run away from, if you stay indoors it's the heating drying you out, and outdoors it's the frigid cold. Looking after your skin in the winter is super important and that includes your lips!
Lips tend to get dry quicker than other parts of the body simply because they are exposed all the time and because the skin on the lips is thinner. This makes the lips more sensitive and in need of more TLC!
I've put together the best tips and tricks on the internet to keep your lips soft and hydrated throughout the cold winter months!
1. Don't lick your lips
Not licking your lips when you have dry lips is really a catch-22. The more chapped your lips are, the more likely you are to lick them. The reason you do this is that all of us subconsciously think that by licking them, we're adding moisture, thereby, softening them.
This couldn't be further from the truth! The truth is, the more you lick your lips, the more you are drying them out! Saliva only adds temporary relief but in the long run, dries out the lips more.
I know it's a hard one, but try not to lick your dry lips, you'll be surprised at what a difference it makes!
---
2. Use a lip balm or oil
Using a chapstick or lip oil may sound a little too obvious and perhaps it is. The trouble is if you're not in the habit of using one, you can easily forget!
Put one in your handbag or coat pocket, so that when you're out next and your lips are bothering you, instead of attempting to lick your lips, use your chapstick that's in easy reach.
Alternatively, use an overnight lip oil. My trick is to keep it on my beside-table, that way I always see it and rarely forget to put it on!
---
3. Stay hydrated
Keeping your body hydrated inside and out is extremely important throughout the year. Because we don't get as thirsty in the winter as we do in the summer, drinking water is often overlooked.
One of the first places to feel the change is your lips. So stay hydrated even during the winter months, not only will it help your lips but it will also help the rest of your body!
---
4. Use an overnight lip oil
Most have heard of overnight products for the face, but lips ones aren't quite as popular yet. They really should be though, they are the magic trick to getting soft lips!
An overnight lip oil works a lot like an overnight facial mask. Over the course of the night, the ingredients seep into your lips giving your lips the hydration and vitamin boost that they need.
---
5. Stick to natural ingredients
Use lip products and lipsticks with ingredients that are good for you. Avoid the ones which contain alcohol, alcohol may give short-term relief to your lips, but in the long run, it dries out your lips quicker.
Use products that are fragrance-free and hypoallergenic, even if you don't suffer from allergies. When it comes to ingredients, less is more. Look out for natural oils and butter in the ingredient list.
---
6. Don't pick the dry skin
This is another one of those tips that's a lot easier said than done! Actually, it's one that I need to keep reminding myself of too. It's an instinct to pick at dried skin, especially on the lips.
You may get the false feeling of it helping, but in the long run, it does more harm than good. Picking your flaky lips can open the skin more and create other lip problems like cold sores. Stick to your lip balm!
---
7. Use a lip scrub
You need to exfoliate your face regularly, so too, your lips benefit from regular exfoliation. Don't exfoliate more than twice a week or you risk undoing any benefits that the exfoliation does.
You can use natural ingredients like sugar and honey. All you need to do is mix the 2 together, rub gently on damp lips and then wash off.
---
8. Protect your lips outside
Cover your lips when you're out and about in the cold. This can be anything from a scarf to your favourite hydrating lipstick. There are loads of lipsticks that are hydrating on the lips and won't dry them out.
Covering your lips protects them from the cold and wind and what better way to protect your lips than with your favourite lipstick?!
---
My Thoughts On Curing Dry Lips
Looking after your lips can be quite a chore but it doesn't need to be so! The trick is to start looking after your lips before they get dry and chapped. Prevention is always easier than curing. Follow these simple tips to prevent dry and chapped lips this winter.
Please note: if your lips stay chapped for a long time with none of these tips helping you may need a doctor to look at them. There can be underlying conditions that can be causing it, so seeking professional help is a must.
Hollie xx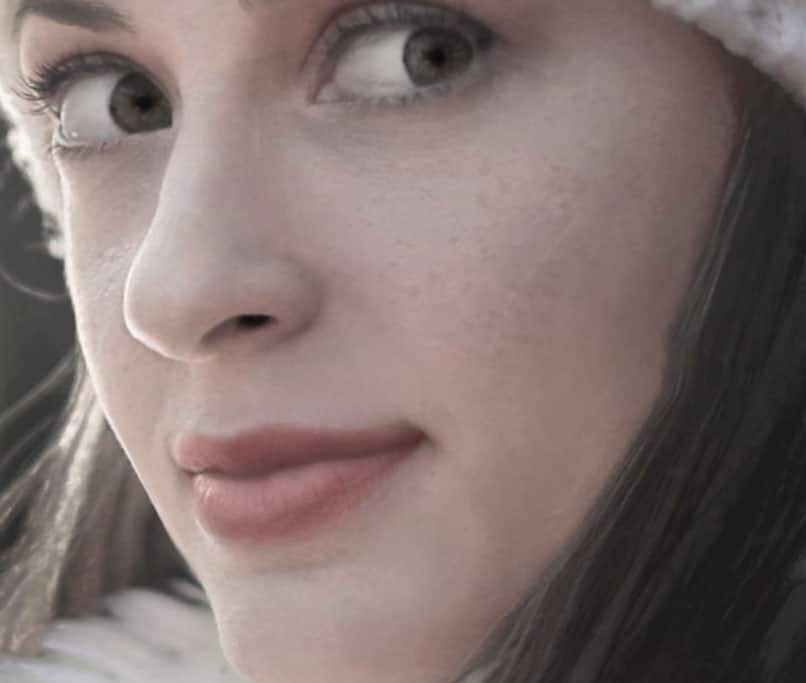 Hi, I'm Hollie, and I own BeautywithHollie.com. I love everything to do with beauty and love sharing my knowledge, advice, and beauty finds! Makeup and beauty are here to enjoy, and Beauty With Hollie is here to take the stress out of it!
---
---
Anastasia Beverly Hills bareMinerals Benefit Cosmetics Bobbi Brown CeraVe Chantecaille Charlotte Tilbury Clarins ColourPop Dermalogica Dior Dyson e.l.f. Cosmetics ELEMIS Estée Lauder Fenty Beauty First Aid Beauty Fresh Giorgio Armani Hourglass Jane Iredale L'Oreal Lancome La Roche-Posay Laura Mercier LORAC MAC Makeup Revolution Maybelline Morphe Nars Natasha Denona Neutrogena NYX Origins Peter Thomas Roth Revlon Sigma Beauty Smashbox Stila Tarte Cosmetics The Ordinary Too Faced Urban Decay YSL
---