9 Cheap Beauty Tips That Few People Know
Looking after oneself is something that we all have to do, no matter our age. However, it doesn't always have to be costly, nor does it need to take up too much time.
Put together here are some cheap beauty tips that few people know, which will save you money. These tips will also help you achieve your desired results in quicker unexpected ways and they are all simple and easy tricks!
1. Use Vaseline as a makeup remover
Why spend on expensive makeup removers when you can use a dab of Vaseline to remove it all? There are so many advantages to using Vaseline as a makeup remover.
It's cheap, most people already own it, it is safe to use on the eyes and it is very good for sensitive skin. It won't cause any outbreaks.
Vaseline also doesn't dry out the skin, unlike some other makeup removers. This is because Vaseline locks moisture into the skin. Go and give it a try!
2. Use less shampoo
I have to admit this is something I used to be guilty of. I have very thick hair and I used to use nearly a quarter of a bottle of shampoo in one wash. Highly unnecessary and a big waste of money!
Another way to use too much shampoo is by washing your hair too often. You don't need to wash your hair every night. By doing so you are stripping your hair of its natural oils and these oils are good for you!
I recommend washing your hair twice a week, obviously for very oily hair 3 times a week may be necessary and for dry coarse hair, you can even get away with it once a week.
Either way, don't overdo it because you won't be doing yourself or your hair a favour.
3. Keep your nail polish in the fridge
This is something I learnt from my mother-in-law and when I first saw it I thought it was very odd! However, if you keep your nail polish in the fridge, it will extend its life so, in my opinion, this is very worth doing.
There's nothing more annoying than throwing out a full nail polish bottle that you've only used a couple of times.
4. Mix your moisturiser with your foundation for soft and dewy skin
This is one of the best tricks out there. It can also knock 10 years off your age. When you wear a foundation that dries out your skin you are making yourself look old and wrinkly.
But what if you love the foundation and the colour? The solution is in your moisturizer. Before applying your foundation, mix your foundation with some moisturizer and you will be astounded. Your skin will be super soft, smooth and dewy all day long.
5. Spritz perfume on your ankles to make it last ALL day
Who would have thought that your ankles will keep perfume on best? Seems odd, but let me tell you, it works and that's what matters!
The worst place to keep the smell of perfume is your wrists. Simply because any time you wash your hands, your wrists are also likely to get wet.
6. Get volume with dry shampoo and a blow dryer
The best way to get instant volume on your hair is to apply dry shampoo to the roots and then use a blow dryer and curling brush to blend it in.
I love this trick, it creates some serious volume and what's more, it lasts all day without dropping. Whoever thought dry shampoo is only for grease has got to try this.
7. Achieve the no-makeup look with blush under your foundation
Wearing a cream blush under your foundation will give you the perfect natural glow. If you want a no-makeup look you need to try this out.
It is imperative to use a cream blush and not a powder one because a powder won't have anything to stick to and will disappear when you apply your foundation.
8. How to deal with spilt nail polish
If you are someone who loves nail polish, then no doubt you'll have had the occasional accident at some point in your life.
The only thing worse than spilt nail polish is spilt nail polish that you don't know how to get rid of. If you don't clean it up correctly it can permanently damage your belongings and furniture.
The best way to clean nail polish that spills is to pour sugar on it. This will turn the nail polish into little balls that you can simply vacuum or sweep up.
9. Set your lipstick with a tissue and loose powder
Have you ever come back from an evening out and all your lipstick is off, or even worse, there is lipstick on your teeth?
This neat trick will prevent that from happening again! All you need is a tissue and some loose powder. It actually couldn't be easier.
Apply your lipstick as you normally would. Then take a tissue and use only one ply of it, you want it to be as thin as possible. Take the thin sheet and place it on your lips and dust the loose powder over it.
This will go through the tissue just enough that you can't see it but your lips will be protected the whole evening.
My Thoughts
I hope you have enjoyed these cheap beauty tips, these are just a few of my favourites, that make a huge difference to one's beauty routine and habits!
Hollie xx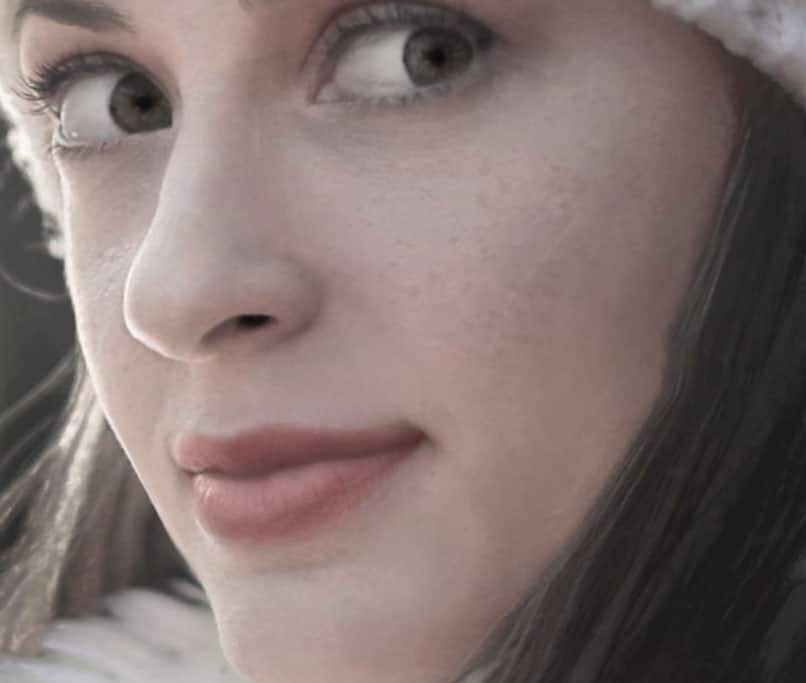 Hi, I'm Hollie, and I own BeautywithHollie.com. I love everything to do with beauty and love sharing my knowledge, advice, and beauty finds! Makeup and beauty are here to enjoy, and Beauty With Hollie is here to take the stress out of it!
---
---
Anastasia Beverly Hills bareMinerals Benefit Cosmetics Bobbi Brown CeraVe Chantecaille Charlotte Tilbury Clarins ColourPop Dermalogica Dior Dyson e.l.f. Cosmetics ELEMIS Estée Lauder Fenty Beauty First Aid Beauty Fresh Giorgio Armani Hourglass Jane Iredale L'Oreal Lancome La Roche-Posay Laura Mercier LORAC MAC Makeup Revolution Maybelline Morphe Nars Natasha Denona Neutrogena NYX Origins Peter Thomas Roth Revlon Sigma Beauty Smashbox Stila Tarte Cosmetics The Ordinary Too Faced Urban Decay YSL
---