The Buzz Around Ouai Dry Shampoo and Why You Need to Give Them a Try
Struggling with greasy, lifeless hair? We all know how hard it is to keep our hair looking fresh and bouncy.
Washing your hair too often means needing to style it frequently and washing it too little results in greasy, dull and bland-looking hair.
The solution to all your hair problems is in this little bottle called Ouai Super Dry Shampoo!
We have come a long way in the dry shampoo market. When I was a teenager all we had was Batiste. Suffice it to say, I'm happy we've moved on and improved the choice and range!
Not only is the market bigger but with some healthy competition, dry shampoo has improved immensely, from the smell to the 'white patches' and of course, the lasting power!
In the last two years, Ouai has developed a solid following and their Instagram-loved products are winners in the dry shampoo game! You can't miss any Ouai products on Instagram or Snapchat! The likes of Chrissy Teigen, Shay Mitchell and almost everyone in the Kardashian-Jenner has raved about Ouai products.
My initial reaction when coming across the brand was how on earth do you pronounce "Ouai"? The interesting spelling is a slang pronunciation of 'oui' the French affirmative, and the way you pronounce it is 'way', very simple indeed and kind of reflects on their whole brand. The general vibe of Ouai is minimal and clean, just like its name.
From hair care, body oils and even supplements, Ouai has outstanding products, and that includes their innovative dry shampoos!
Currently, they have 3 variations of their dry shampoo, each targets a different hair type. I am reviewing here their 2 bestselling ones, Ouai Dry Shampoo Foam and Ouai Super Dry Shampoo.
Disclaimer: This article contains affiliate links. If you purchase using these links, you don't pay more, I simply earn a small commission!
Early in 2017, The Ouai Dry Shampoo Foam dropped and everyone went crazy for this unique and one-of-its-kind product. It almost sounds like a gimmick and already unreliable because really, foam?! But this innovative texture went viral pretty darn quickly.
The game-changing formula and well, the fact that it was founded by Kardashian's hairstylist Jen Atkin, no doubt contributed to the buzz that the Dry Shampoo Foam created back in 2017.
Ouai and Atkin didn't stop there! Late last year, Ouai released a new heavy-duty dry shampoo that is targeted at fine to medium oil-prone hair. In true Atkin style, the campaign was well thought out and cleverly marketed.
Fittingly named Super Dry Shampoo – with the tagline: "for days with a heavier oil flow" and details like "flat hair cramp your style".
Relating everything to how women get through a tough period week, the tampon-themed campaign presents the dry shampoo as an extra absorbent just like our tampons. With that, Atkin decided to donate to the advocacy group Perioid.org – helping women who don't have access to period products. Who doesn't appreciate a brand that speaks out for a good cause?
With all that said, onto the dry shampoos!
The Ouai Dry Shampoo Foam targets thicker, coarser hair that has drier scalps and needs hydration. You will be reminded of a mousse-type hairspray with this one, but it is far from the sticky and crunchy formula that a regular mousse gives.
The two key ingredients in this are diatomaceous earth and panthenol, which help to naturally remove product build-up and, deliver moisture and hydration to condition and protect the hair.
How To Use?
Atkin reiterates shaking the can well before applying. Once you have shaken it well apply a ping-pong size of foam on the palm of your hand. Just like when you are shampooing in the shower, apply the product from the roots to the ends. Rubbing and massage the product in your hair thoroughly.
One of the biggest complaints from dry shampoo users is that it's hard to get rid of the white residue from the dry shampoo. While many dry shampoos are hard to rub into the hair properly, Ouai products don't have that problem. Rub the product in properly and there will be no white in your hair!
As much as how Ouai tried to do a different take on the classic dry shampoo, the formula isn't quite as impressive as they would have liked. Although it smells amazing and is easier than washing your hair, many find that it's just not as cleansing as it should be.
It doesn't quite get rid of all the grease. One thing that it does do really well is volumising the hair. Overall, a good product, but it kinda missed the target in terms of grease.
If you don't have very greasy hair but want a nice volumising product the Dry Shampoo Foam is perfect!
If you have a finer and oilier scalp, the Ouai Super Dry Shampoo is formulated just for your hair type! With this product, think of everything super – super cleansing, super absorbent and super volumised.
Unlike the Dry Shampoo Foam, this is your standard dry shampoo spray. However, its claims and its benefits are far from standard. This is formulated for anyone with an extremely oily scalp and helps them cleanse the hair entirely after days without washing. What's more, this stuff really works!
These are the 3 key ingredients of the Ouai Super Dry Shampoo – rice starch, volcanic minerals and Rhodiola Rosea extract. All of this help to absorb oil, cleanse the hair and leave it nice and soft!
Ouai Super Dry Shampoo is on a different level than the Shampoo Foam. This formula cleanses the hair and does not leave it greasy, it works on days-old hair making it look fresh like you've just walked out of the shower.
The powder residue will disappear quickly as well as you rub it in. It smells amazing and gets rid of the grease! I call it a product worth having!
How To Use?
Shake the can well before application With about 6-10 inches away from the roots, spray the hair well. Then, rub the powder into the scalp extremely well to make sure it's all rubbed in properly. When it's rubbed in properly there will be no white residue.
Ouai Dry Shampoos can be bought from Look Fantastic / Sephora
My Thoughts
Ouai no doubt has made its mark in the beauty industry. It's nice to see the industry being dominated by powerhouse women that create innovative and efficient products for women.
As far as their products go, they seem to still be figuring it out! The Ouai Super Dry Shampoo is everything it says it is, and really lives up to its name.
On the other hand, with the Ouai Dry Shampoo Foam, they need to work on the formula to put it politely! I am not giving up on Ouai though, they still have loads of other products that look and sound great.
Hollie xx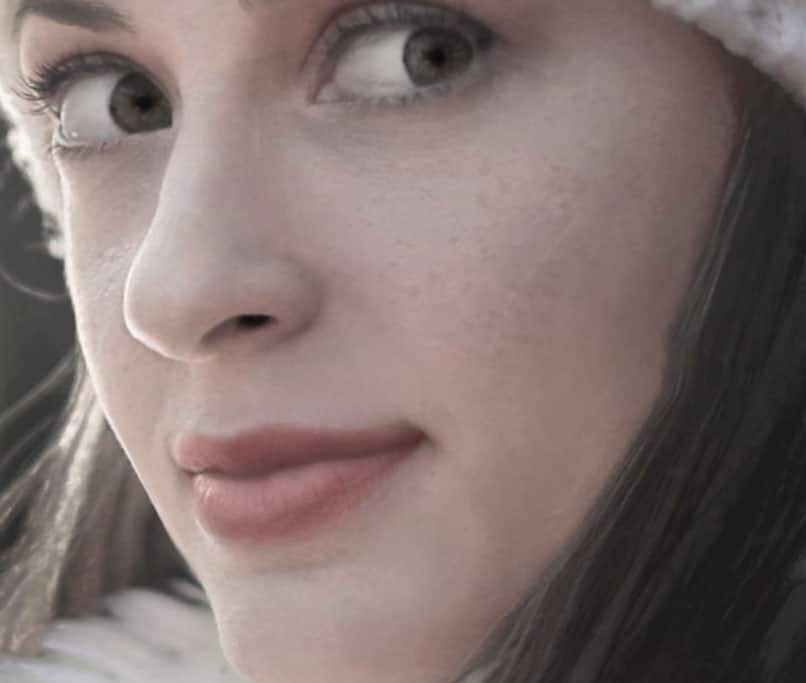 Hi, I'm Hollie, and I own BeautywithHollie.com. I love everything to do with beauty and love sharing my knowledge, advice, and beauty finds! Makeup and beauty are here to enjoy, and Beauty With Hollie is here to take the stress out of it!
---
---
Anastasia Beverly Hills bareMinerals Benefit Cosmetics Bobbi Brown CeraVe Chantecaille Charlotte Tilbury Clarins ColourPop Dermalogica Dior Dyson e.l.f. Cosmetics ELEMIS Estée Lauder Fenty Beauty First Aid Beauty Fresh Giorgio Armani Hourglass Jane Iredale L'Oreal Lancome La Roche-Posay Laura Mercier LORAC MAC Makeup Revolution Maybelline Morphe Nars Natasha Denona Neutrogena NYX Origins Peter Thomas Roth Revlon Sigma Beauty Smashbox Stila Tarte Cosmetics The Ordinary Too Faced Urban Decay YSL
---