DIY Skincare: Here are 5 Simple Home Remedies For Blackheads On The Nose!
If you're looking for ways to get rid of your blackheads then you've come to the right place! I know the feeling of those pesky little blackheads that appear out of nowhere.
You think you're having a great skin day until you look into the mirror and there's an army of blackheads on your nose. Well, you've come to the right place, here I've brought you 5 simple home remedies for blackheads. The best part is that you probably already have the ingredients in your pantry!
Before we get into the remedies here is a small guide on why and how blackheads come.
What are blackheads, and why do they occur?
Blackheads are formed when there is excess production of sebum that clogs the hair follicles. Anyone with oily to dry skin can get blackheads. 
A common misconception is that blackheads are 'black' because dirt accumulates in the pores. In fact, blackheads are dark in colour because the pores oxidise when exposed to air.
There are many factors that contribute to excess oil from environmental factors like pollution to our bodies producing too much oil. Blackheads can appear anywhere on the skin, but they are usually the most intense on the nose, cheeks, forehead, and chin- the T-zone.
It is a lot more prominent on the bridge and sides of the nose as the pores in this area are quite large. The larger the pores, the more likely blackheads to form there.
Home Remedies for Blackheads on the Nose
Honey and Lemon
This is a really easy and quick face mask, all it takes is 3 minutes of your time!
Honey has multiple benefits for the skin. It helps with balancing bacteria, speeds up the healing process of skin cells and is a natural exfoliator. Honey and Lemon combined help with the skin's overall texture and it absorbs excess oil.
Initially, the lemon may sting your face a little, all that means is that the acid is getting its place on the skin. The sugar and honey work hand in hand to exfoliate and moisturise as it removes the dead skin cells.
Massage it thoroughly into your face, especially the nose area, then let it sit for 3 minutes so that it absorbs into the skin. After 3 minutes, rinse it off thoroughly with water! You will see a noticeable difference in your pores, they will be tighter with the blackheads on the nose being less noticeable.
What you need:
Half a Lemon
1 Tablespoon of Honey
Sugar
Method:
Step 1: Cut Lemon in Half
Step 2: Mix the lemon, 1 tablespoon of honey and sugar in a bowl
Step 3: Massage the mixture on your face
Step 4: Rinse off after 3 minutes
Egg Whites Mask
Egg whites contain moisturising properties and albumin, which helps to absorb the impurities out of the pores. This makes them great for getting rid of blackheads.
This blackhead DIY is pretty easy. Separate the egg whites from the yellows and then apply it to the nose, cheeks and chin. Then take a few tissues and place them on top of the egg whites. This way, the tissue and egg whites stick to the skin creating a mask.
Leave it on for 20 minutes, you will probably look like a mummy, but that's the joys of masks. I think my kids are used to them by now! Once done, peel off the mask and you will find some blackheads on the tissue.
What You Need:
Method:
Step 1: Crack an egg and use only the egg white
Step 2: Whisk Egg White
Step 3: Apply Egg White onto clean skin
Step 4: Place the tissue over egg whites and then apply another layer of egg white on the tissue
Step 5: Let the Mask Dry Completely for about 20 minutes
Step 6: Peel and Wash Off!
Baking Soda Mask
Whenever I have an issue with anything people always recommend using baking soda. It's just one of those ingredients that's a jack of all trades. In this case, it's an excellent ingredient to remove blackheads as well as neutralising the skin's pH levels. It also helps scrub away dead skin cells and remove excess impurities in the skin.
This baking soda mask is really simple to make. All you need is baking soda and honey, mix them in a bowl and apply the mixture to the blackhead areas. Leave it for 10 to 15 minutes. Your face will feel a lot softer and smoother!
What You Need:
2 tablespoon of Baking Soda
1 tablespoon of Honey
Method:
Step 1: Mix the Honey and Baking Soda until it forms a smooth blend
Step 2: Apply to areas most prone to blackheads – nose, cheeks, chin
Step 3: Leave on for 10 to 15 minutes
Step 4: Wash and Pat Dry
Tea Sugar Scrub
Since exfoliation is needed to prevent blackheads, a natural scrub is the way to go! This concoction is another favourite natural scrub of mine! After drinking tea, take a tea bag and remove the tea from it. Then, mix the tea with sugar and honey, choosing the texture that you desire.
This scrub helps scrub away any dead skin cells and impurities which are both big causes of blackheads.
What You Need:
Method:
Step 1: Drink your tea!
Step 2: Remove the tea from the teabag
Step 3: Mix the tea leaves, sugar and honey
Step 4: Massage gently onto your face
Step 5: Wash it off and follow with your regular skincare routine
Tomatoes and Lemons
Tomatoes are another natural fruit that contains antioxidants. With their astringent properties, tomatoes reduce the excess sebum on the skin surface, preventing oil build-up, thereby reducing blackheads!
When I want to bask in Vitamin C, tomatoes and lemons are the go-to. This mixture makes a great toner that effectively brightens as well as unclogs the pores.
What You Need:
Method:
Step 1: Slice the tomatoes and lemons in half
Step 2: By hand or with a juicer, squeeze out the juices of tomatoes and lemons
Step 3: Mix the juices in a bowl
Step 4: Apply the mixture onto your face with a cotton pad
Step 5: Let the juice sink into your skin
Step 6: Wash thoroughly
My Thoughts
There are my 5 home remedies for blackheads on the nose! If you want DIY home remedies for blackheads you need to try these because they seriously work wonders. I've done many DIY skincare remedies, these 5 were part of the more successful and enjoyable attempts.
If DIY isn't for you, check out the best masks for blackheads, the loved/hated charcoal mask and the Cosrx BHA Blackhead Power Liquid.
Hollie xx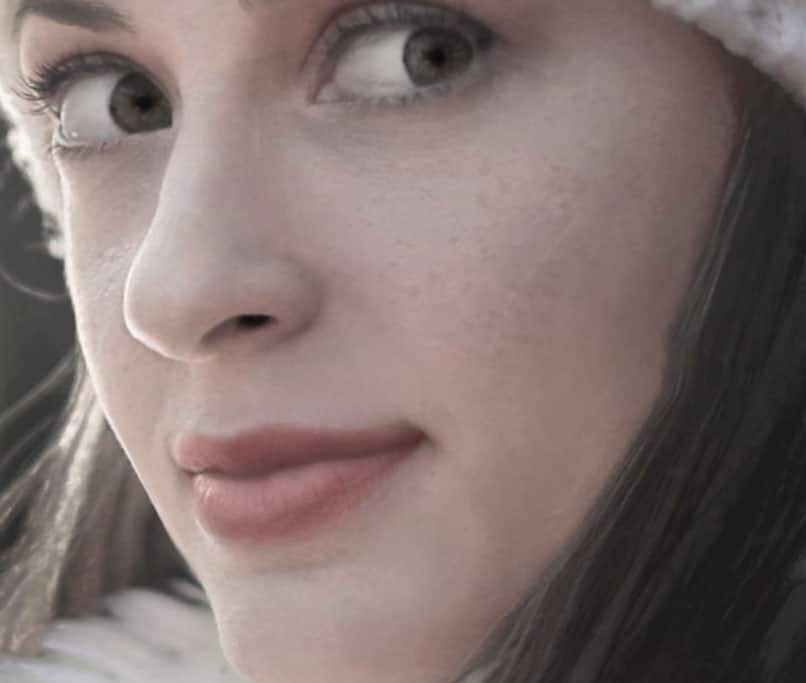 Hi, my name is Hollie, and I own BeautywithHollie.com. I love everything to do with beauty and love sharing my knowledge, advice and beauty finds! Makeup and beauty are here to enjoy, and Beauty With Hollie is here to take the stress out of it!
---
---
Anastasia Beverly Hills Benefit Cosmetics Bobbi Brown CeraVe Chantecaille Charlotte Tilbury Clarins ColourPop Dermalogica Dior ELEMIS Elf Cosmetics Estée Lauder Fenty Beauty First Aid Beauty Fresh Hourglass Huda Beauty IT Cosmetics Jane Iredale L'Oreal lancome La Roche-Posay Laura Mercier LORAC MAC Makeup Revolution Mario Badescu Maybelline Morphe Nars Natasha Denona Neutrogena NYX Origins Peter Thomas Roth Revlon Sigma Beauty Smashbox Stila Tarte Cosmetics The Ordinary Too Faced Urban Decay YSL
---