Shills Purifying Black Mask Review- Does it really work?!
There's been lots of talk about the Shills Purifying Black Mask with many mixed reviews. Some say it's the best mask out there, raving about its pore-cleaning abilities and that the mask does a great job of removing blackheads and other impurities, leaving the skin feeling smoother and more radiant.
However, some have not been quite so keen. Like you, I was confused as to whether it really works. To solve the confusion, I bought the mask and tried it out myself. Hopefully, this will help you decide if the Shills Purifying Black Mask is the charcoal mask you need.
Disclaimer: As an Amazon Associate I earn from qualifying purchases on Amazon and other affiliate programs. This means on some purchases, I make a commission. It doesn't mean you spend more, it simply allows me to keep this blog going!
What is the Shills Purifying Black Mask?
The Shills Purifying Black Mask is a peel-off mask that contains activated charcoal. Charcoal is known for its ability to absorb impurities and toxins, making it a popular ingredient in many skincare products.
This mask takes this one step further by also containing natural ingredients such as aloe vera, witch hazel, and vitamin E to soothe and nourish the skin.
Designed to remove blackheads, whiteheads, and other impurities from the pores, the mask leaves the skin looking clearer and more radiant. It also claims to help improve skin texture, reduce the appearance of fine lines and wrinkles, and improve overall skin health. Let's find out if it actually lives up to all these claims!
How to use a charcoal face mask
Using the Shills Purifying Black Mask is simple. Start by cleansing your face and patting it dry. Then, apply an even layer of the mask to your face, avoiding the eyes, eyebrows and lip areas.
Don't apply it too thin or it will be hard to remove and don't apply it too thick or it will take a really long time to dry.
Leave the mask on for 20-30 minutes, or until it is completely dry. The mask will then become a film that you can peel off gently, starting from the edges. If it's too painful you can actually wash it off with water and it will come off easily. It can be used 1-2 times a week.
It is important to note that the Shills Purifying Black Mask is a peel-off mask and can be quite strong, so it is not recommended for those with sensitive skin.
Always test on a small area first to make sure it doesn't react with your skin. They recommend applying toner after to tighten the pores.
My Honest Review of the Shills Purifying Peel Off Black Mask
I followed the instructions on how to use it which were pretty simple. I applied a layer of the mask to my skin and waited for it to dry. After about 25 minutes when I felt the mask was dry, I began to remove it.
I have quite a high pain threshold, so I was surprised that removing the mask stung as it did. If you have a low threshold of pain, I don't recommend using the charcoal mask.
The reason it is painful to remove it is that the mask pulls out all the tiny hairs that are on your face. The hairs on my face are so tiny and light, I don't notice them. Removing them is unnecessary for me and certainly not something I look for in a skincare mask. My motto in general is that if something doesn't bother you, don't mess with it.
After removing the mask I expected to see it full of my blackheads. This was not the case, there were some whiteheads but it was not full like the images used to promote it.
However, after examining my skin I noticed two things. Firstly my skin was really soft, smooth and silky and secondly, my blackheads were definitely lighter and less prominent. I used the mask again the following week with again the same results – my blackheads were getting lighter every time I used the mask.
Pros and Cons of the Shills Purifying Black Mask
Pros
Reduces blackheads
Cleans pores
Leaves skin feeling soft
Cons
Can be hard and painful to remove
Not good for the skin barrier
Doesn't remove all blackheads
Removes facial hair
Final Thoughts On If It's Worth It
While I've read so many reviews of people who can't get enough of the Shills Purifying Black Mask, I do not share their enthusiasm. While the mask does absorb the dirt leaving your skin cleaner and feeling softer, smoother and silkier, there are too many disadvantages.
Firstly, it does not pull out all your blackheads as it claims. Secondly, it's rough on the skin, I prefer a product that tackles blackheads in a gentle way, like the Cosrx BHA Blackhead Power Liquid. A charcoal mask may get rid of some of the bad stuff, but it also strips the skin of it's good stuff and can damage the skin barrier.
There are loads of gentle face masks for blackheads that don't feel like they're ripping your skin off.
Exfoliating doesn't need to be rough or painful. I have loads of exfoliator recommendations for dry skin and exfoliators for oily skin. I know it's common to think that if your skin doesn't feel different immediately after using a product, it can't be doing anything good. Let me reassure you, the best products often take a bit of time to see results with.
While some see good results from the Shills Purifying Black Mask, using a gentle mask will have better long-term results on your skin.
Hollie xx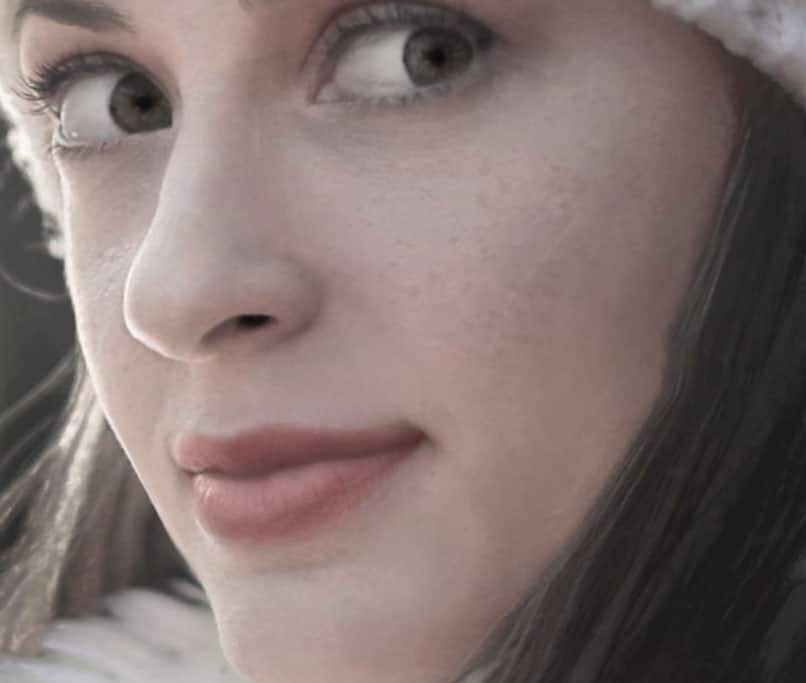 Hi, I'm Hollie, and I own BeautywithHollie.com. I love everything to do with beauty and love sharing my knowledge, advice, and beauty finds! Makeup and beauty are here to enjoy, and Beauty With Hollie is here to take the stress out of it!
---
---
Anastasia Beverly Hills bareMinerals Benefit Cosmetics Bobbi Brown CeraVe Chantecaille Charlotte Tilbury Clarins ColourPop Dermalogica Dior Dyson e.l.f. Cosmetics ELEMIS Estée Lauder Fenty Beauty First Aid Beauty Fresh Giorgio Armani Hourglass Jane Iredale L'Oreal Lancome La Roche-Posay Laura Mercier LORAC MAC Makeup Revolution Maybelline Morphe Nars Natasha Denona Neutrogena NYX Origins Peter Thomas Roth Revlon Sigma Beauty Smashbox Stila Tarte Cosmetics The Ordinary Too Faced Urban Decay YSL
---