The Best Products of The Ordinary That You Should Own
A cult-favourite skincare brand with multiple awards, The Ordinary is nothing less than ordinary.
Its clear-cut ingredients, affordable prices and minimalistic packaging are all features that are loved by many, including myself!
There's a certain satisfaction in completing your daily skincare routine. From cleansing your face to applying moisturizers and oils, don't you feel like you need a pat on your back when done?
What makes it even easier is using products that are affordable and top quality too! A Toronto-based brand, The Ordinary has achieved that!
The Ordinary aims to provide high-quality products at lower prices compared to other brands. It's no wonder this brand is booming just four years after its launch.
You can find premium oils for less than $15 a bottle, bringing them to the watch list of skincare aficionados. Who wouldn't watch out for it?
The Ordinary proves clinical skincare doesn't have to be expensive. And get this: its products are guaranteed cruelty-free and most of them are vegan too!
If you're not yet sold, we will give you a guide on the best products of The Ordinary that your skin will thank you for. Here are the products that made it to our list.
Disclaimer: This article contains affiliate links. If you purchase using these links, you don't pay more, I simply earn a small commission!
The Best Products of The Ordinary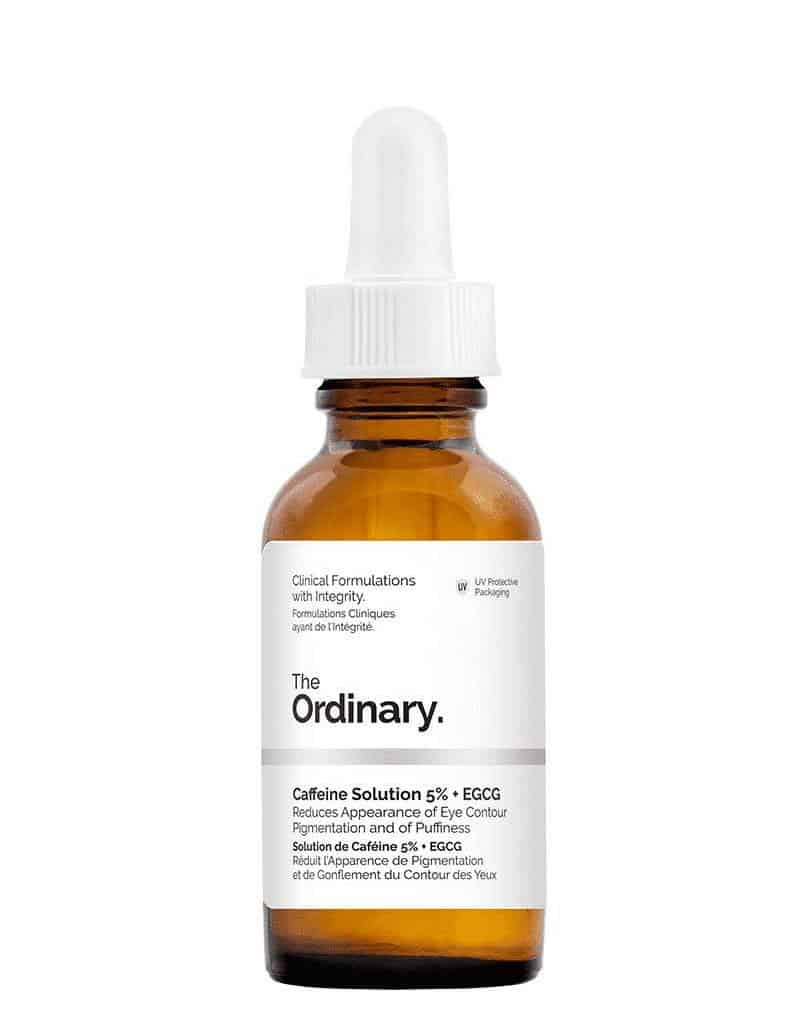 For adults, sleep is a luxury. I'm lucky if I get 6 hours of sleep at night. As a result, bags and dark circles under my eyes are all too common. But fear not, The Ordinary's caffeine fix will correct that for you.
It has a 5% concentration of caffeine from green tea leaves. Just put this topical solution under your eyes and say goodbye to the puffiness and circles!
---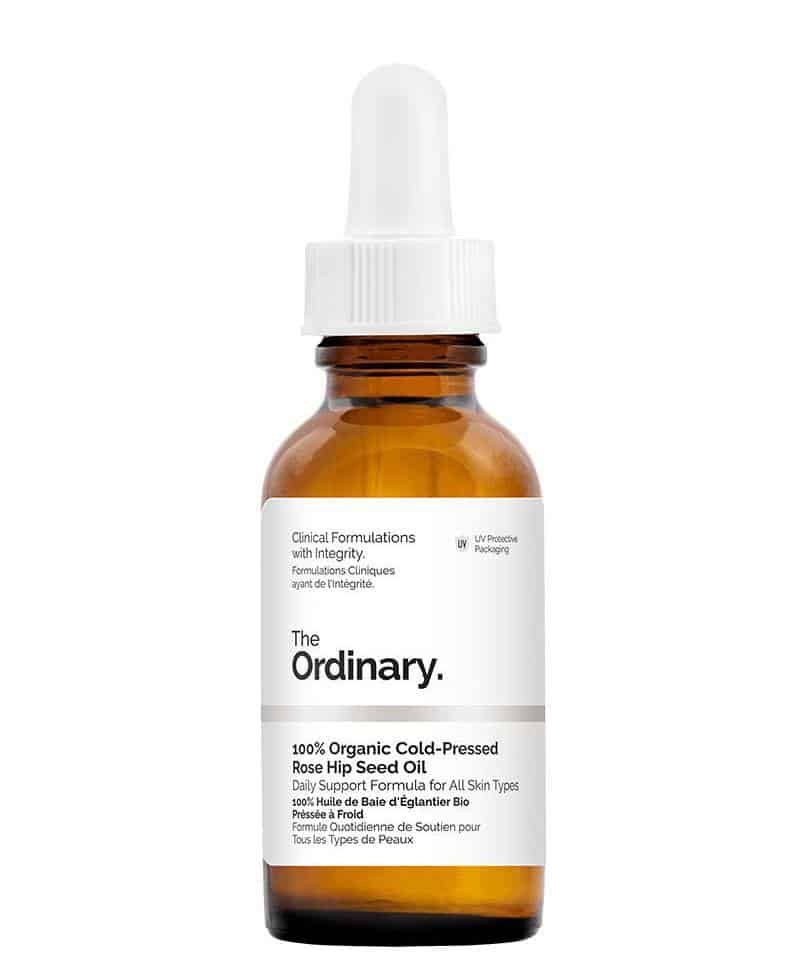 We've read about the wonders of rosehips for scars and stretch marks. But rosehip oils are not exactly what you would call affordable on the market.
You'll be wowed by The Ordinary's Rosehip Seed Oil price. This product (which is a total saving grace btw) is cold-pressed so all the oil quality is preserved.
---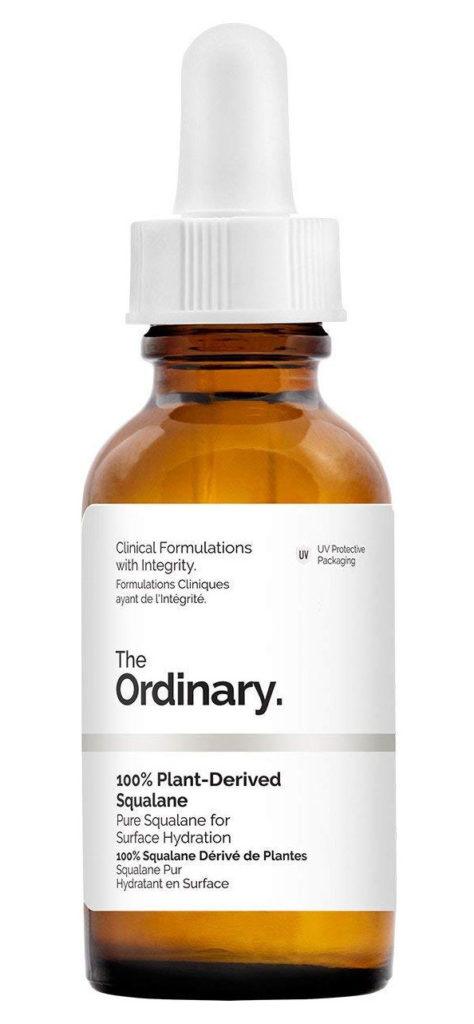 This skin hydrator came from plants so rest assured that no sharks were harmed in making The Ordinary's Squalane. You can be sure that your skin will receive a great amount of hydration with this skincare essential.
The best part? It is suitable for all skin types! See the hydrating magic for yourself.
---
We often hear salicylic acid is an ingredient used in acne-fighting products. The Ordinary brings us the 2% treatment solution that will penetrate the pores to minimize the appearance of blemishes.
It's time to say goodbye to those annoying spots and scars brought about by spots. When using The Ordinary Salicylic Acid, the healing starts now.
---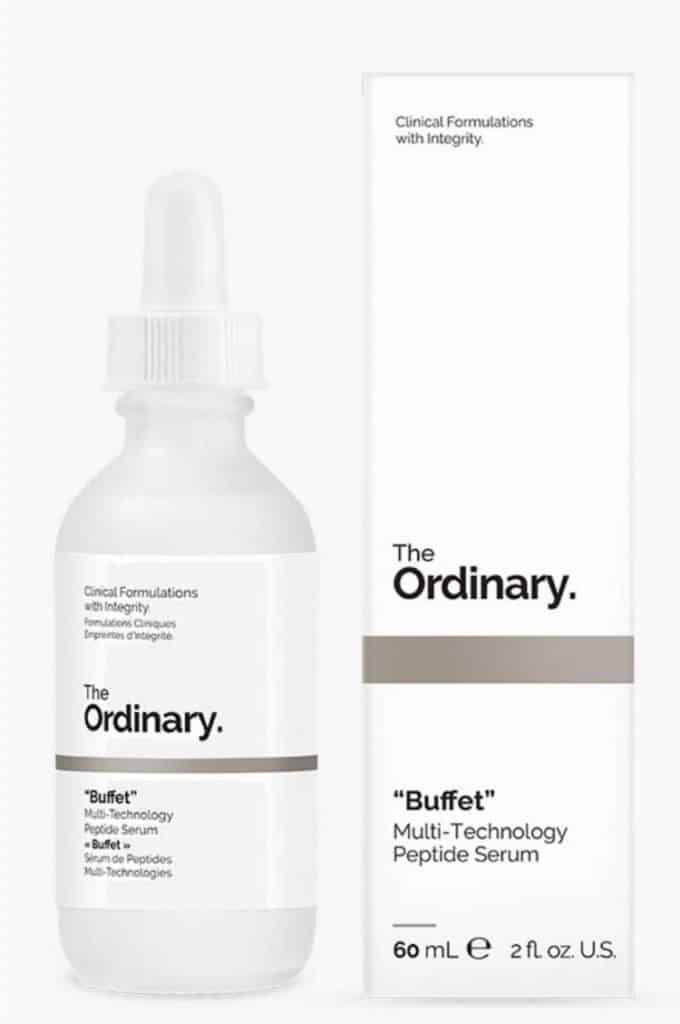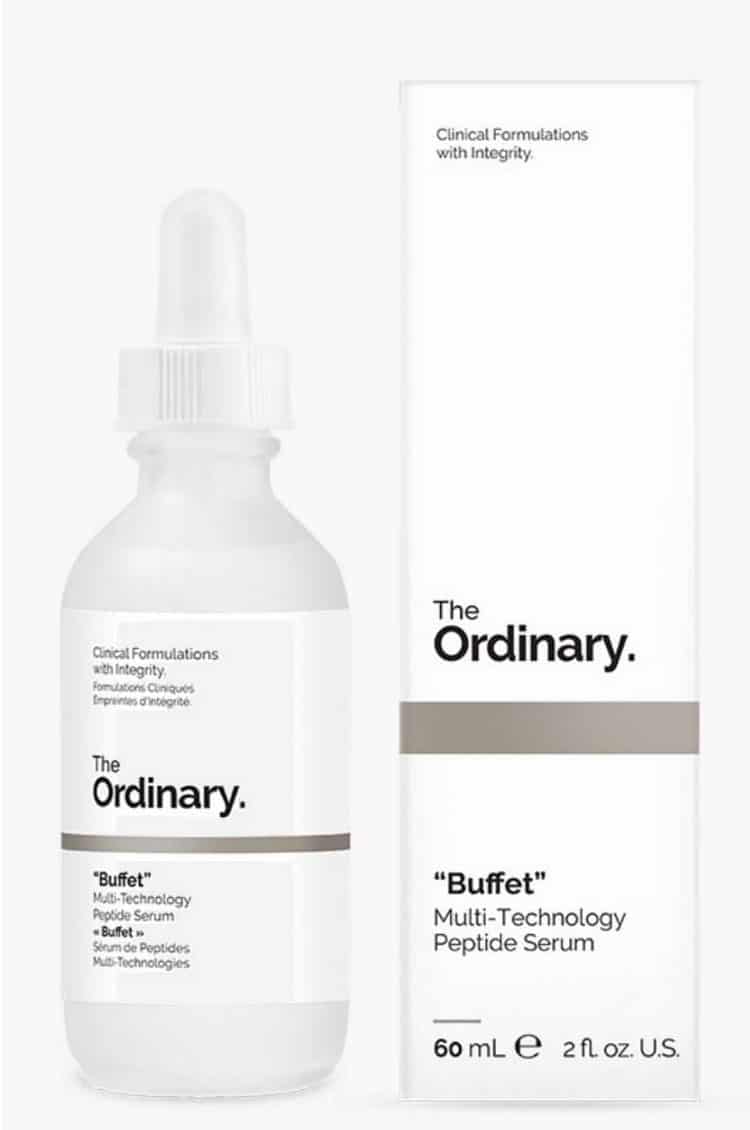 The Ordinary's "Buffet" is literally a buffet for your skin. It is filled with different kinds of peptides, 11 skin-friendly amino acids, and multiple hyaluronic acid complexes.
A few drops will do the trick and we would not be surprised if you will have healthier skin after a few days of usage.
---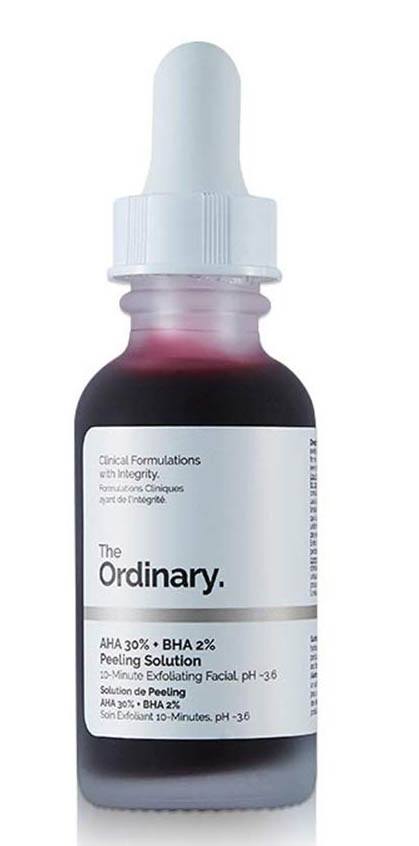 Do you ever get annoyed with your skin's hyperpigmentation and blemishes? Here's the good news for you: this peeling solution can deal with that problem.
Its ingredients exfoliate the skin's outermost layers and even help in pore decongestion. It will leave your skin radiant, and you'll have that skin texture you've been wishing for.
I've been using this solution for a good few months now and I love it! It's improved my skin's texture as well as reduced breakouts and blackheads.
---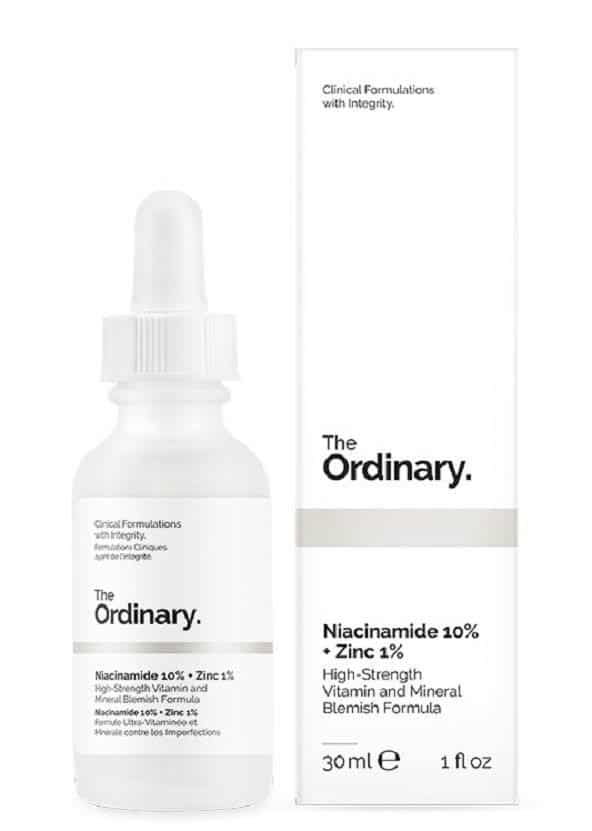 This is one of my favourite products of The Ordinary because it does serious magic! Studies show that Niacinamide decreases skin inflammation. And if you have oily skin, this agent will help control your skin's oil production, decreasing the risk of acne.
No need to worry about sensitive skin because this product will work just fine for you—it might even boost your skin's immunity!
---
Opt for coverage without feeling any sticky and heavy sensation. The Ordinary's Serum Foundation is lightweight and can be blended easily on the skin, allowing it to look natural on your face.
It is also packed with SPF 15 without the use of chemical ingredients; The Ordinary uses protection from Titanium Dioxide. Try out this Serum Foundation and find the perfect fit for your skin tone.
With 21 shades, you've got a high chance of finding the shade for your skin. If you are looking for a foundation with even more shades, check out my review on 40 foundations with the most inclusive shades!
---
Even though ageing is something we should celebrate, it would be nicer if our skin would still look young and radiant. With that in mind, The Ordinary has an L-Ascorbic Acid Powder that can reduce the skin's signs of aging.
It brightens up the skin and reduces the visibility of uneven skin tone and dullness. If you are looking for an anti-ageing product that works, then you will love this one!
---
The process of cold-pressing the Moroccan Argan Seed Oil maintains the quality of its fatty acids and vitamins. You can tell that it's completely unrefined through its natural scent, making it more effective than refined ones.
Use it to reduce the flaking appearance of skin and you can even use it on your hair to promote strength and moisture.
---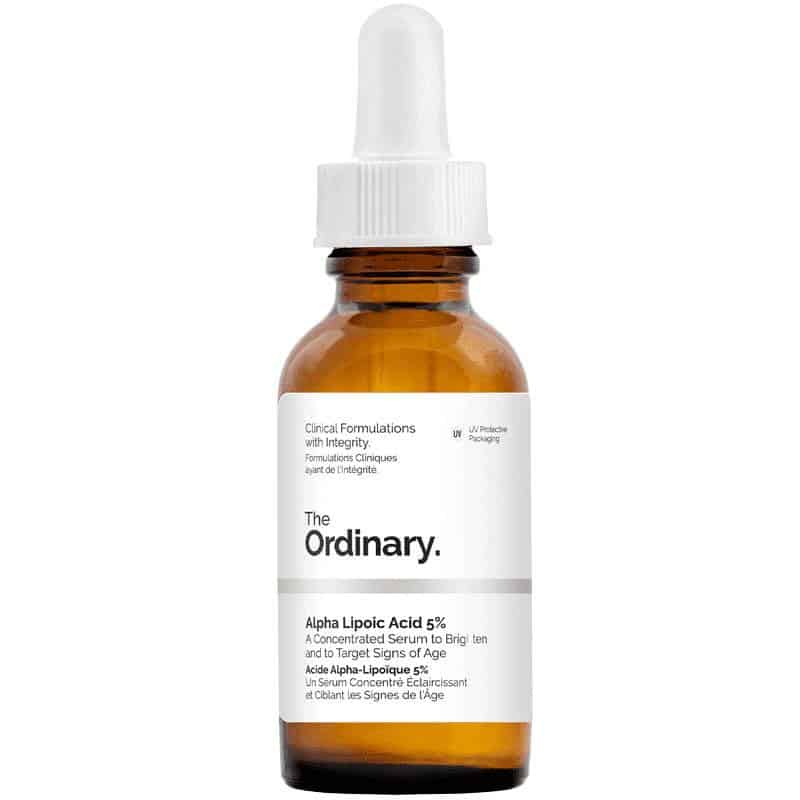 Want completely renewed skin? The Alpha Lipoic Acid will help you achieve that dream.
Expect a visible change in skin texture and tone without the sting or burn. And on top of that, it reduces the appearance of fine lines and wrinkles. Top that.
---
My Thoughts
The Ordinary's products may look and sound intimidating. But trust me, no matter how fancy or scientific its products are, they are all skin-friendly and most of all, budget-friendly.
The Ordinary is an incredible skincare brand that offers no-frills and straightforward products that are extremely beneficial.
I hope this guide has helped you find the best product of The Ordinary for your skin type. If you think you need them all, go ahead and buy them especially if it's all for #selflove.
Which product of The Ordinary is your favourite? My personal 2 favourites are The Ordinary Niacinamide 10% + Zinc 1% and The Ordinary AHA30% + BHA 2% Peeling Solution. I find that they do wonders for my skin! Let me know which one you are most likely to use!
The Ordinary skincare products can be bought from Ulta
Hollie xx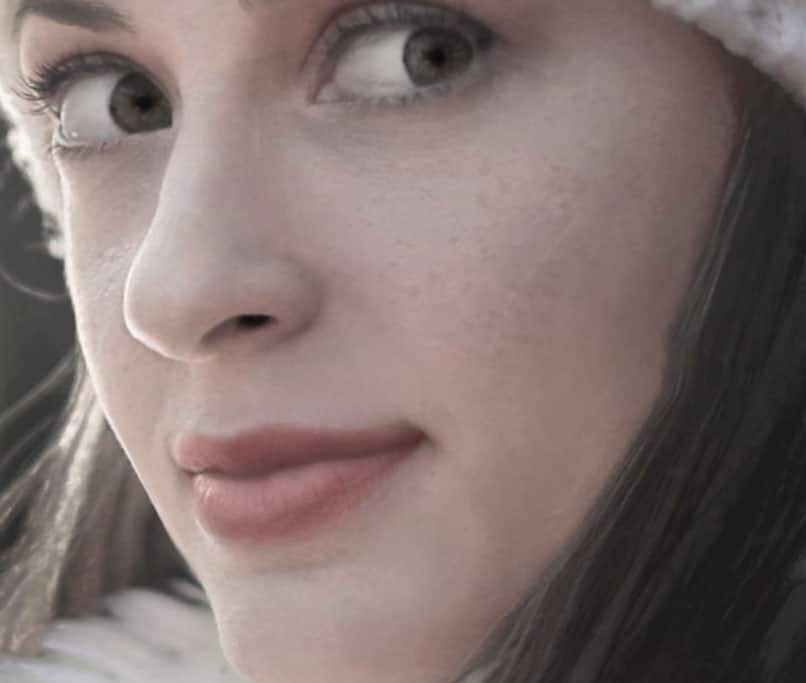 Hi, my name is Hollie, and I own BeautywithHollie.com. I love everything to do with beauty and love sharing my knowledge, advice and beauty finds! Makeup and beauty are here to enjoy, and Beauty With Hollie is here to take the stress out of it!
---
---
Anastasia Beverly Hills Benefit Cosmetics Bobbi Brown CeraVe Chantecaille Charlotte Tilbury Clarins ColourPop Dermalogica Dior ELEMIS Elf Cosmetics Estée Lauder Fenty Beauty First Aid Beauty Fresh Hourglass Huda Beauty IT Cosmetics Jane Iredale L'Oreal lancome La Roche-Posay Laura Mercier LORAC MAC Makeup Revolution Mario Badescu Maybelline Morphe Nars Natasha Denona Neutrogena NYX Origins Peter Thomas Roth Revlon Sigma Beauty Smashbox Stila Tarte Cosmetics The Ordinary Too Faced Urban Decay YSL
---