Worst Makeup Trends That Should Never Have Made It
Makeup trends, like all trends, come and go. While many trends are fabulous and become iconic parts of our makeup history. Others are epic failures, which looking back at, we wonder as logical and intelligent people, what were we thinking?!
Here we've brought you the worst makeup trends that should never have made it past anyone, let alone become big trends!
Thin Brows or No Brows
Thin brows have been in and out of makeup trends over the decades. From Mona Lisa's absent eyebrows to the more recent years of the 70s when the thinner the brows, the better.
It's hard to imagine how thin brows ever looked good, especially with thick ones being all the rage at the moment. From eyebrow pencils to microblading, everyone's looking to thicken their brows! Eyebrows are one of the most important features of the face, they frame it and add so much colour and personality!
That being said, I'm sure at some point in the not-so-far-away future, thin brows will be back to haunt us!
---
Fake Moles
This one has tried to make a comeback recently, however, thankfully it never became a proper trend. I simply don't understand how a dark spot on your face can ever look pretty?!
Fake beauty spots or moles have quite the history, with it not always ending well. Some tried it with shedding blood, while others opted for materials like leather or stickers to give the illusion of a mile.
Many have considered moles a pretty attribute, but many considered it to mean you were enslaved or possessed. History is rich with moles, one of the most recent examples is the legend, Marilyn Monroe. While it's still being debated whether her mole was real or not, one thing is certain, she was proud of it! Why? Honestly, it baffles me!
But I can imagine if I lived in the days of Marilyn Monroe I would be painting one onto my own face! But, I'm sure I'm not the only one who's happy to see the back of moles, although every so often they do creep back for a quick hello!
---
Over Highlighting
So this is actually a more recent trend. And I mean a lot more recent! It was only in the last few years that highlighting one's cheekbones really became a thing.
Although when I googled it, it said highlighting was invented in 1500! My point- the highlighting we knew in the last decade is over and for good reason! It started off well, with a little extra shimmer on the cheekbones to make them stand out. But, we did an overkill with the highlighter.
Too much all the time, with each new release being more shimmery than the one before. Now the trend has moved on from shiny faces to beautiful, natural-looking mattes. I love a matte face, although, I'm holding onto my highlighters in case they do make a return!
Like weird beauty? Check out these 10 Unusual & Weird Beauty Tools That Actually Work!
Wavy Makeup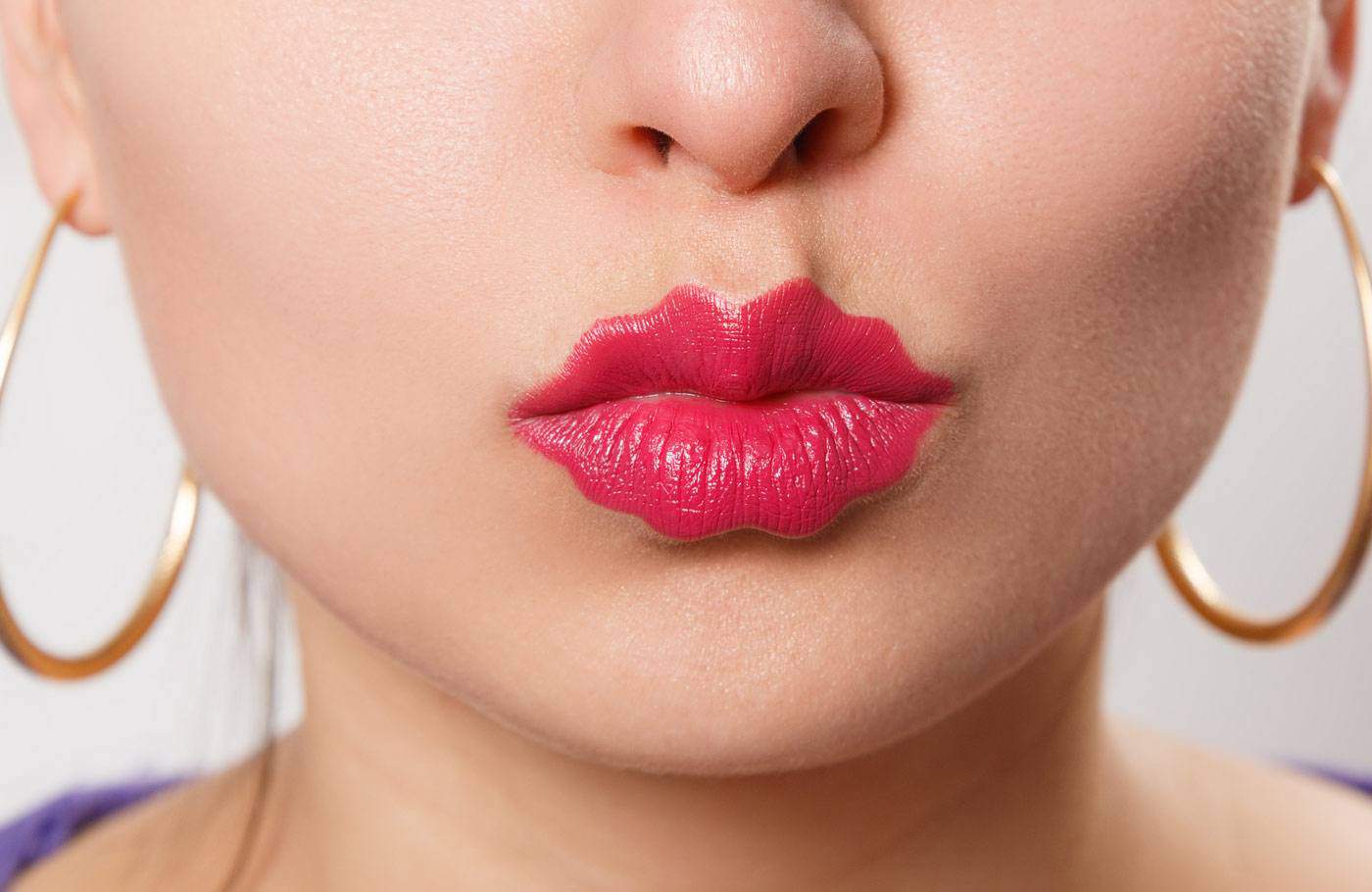 Why anyone would see wavy lips and brows as pretty is beyond me! Some opted to get the wave with their makeup, but others had dangerous lip fillers put in to create this wavy look.
Known as 'devil lips' or 'Russian lips', apparently, it was started in Russia, this trend is not in the so distant past. It's scary to think that with all the resources and makeup products we have today, people feel a need to be this drastic! There are so many ways to make yourself beautiful- just look through this blog for inspo instead;)
---
Dark Lip Liner
Dark brown lip liner was a trend that should never have been! I'm not sure what effect they were trying to create with a dark lip liner and lighter lipstick. It was a look in the 90s and has made a few small comebacks since.
I'm crossing my fingers that it never does come back properly. Lipliner looks the best when it's the same shade as the lipstick you're wearing!
---
Overuse of Blush
Remember the days of bright pink cheeks? Their history goes all the way back to the days before makeup when people would do anything to give their cheeks some life, and often they ended up with bright pink cheeks.
However, this meant that they were healthy and wealthy. Nowadays, we don't need to prove health and wealth with the colour of our cheeks. Instead, use your blush to enhance your natural beauty and blend it into the colour of your skin!
---
Check out my post on the most hilarious TikTok fails, get ready to laugh!
Blue eyeshadow
Blue eyeshadow first became a thing back in the '60s, around the same time as Barbie started wearing blue on her eyes! More famous is the classic picture of Marilyn Monroe sporting bright blue eyeshadow, as well as other bright colours.
Since then it's been a trend that comes and goes but has never fully taken off. I think it's better that way!
---
Heavy Lower Eyeliner
Guilty as charged. Yup, I used to rock way too much eyeliner on the lower lids back in the day. It really didn't do anything for my eyes and their shape, it kinda just made them look heavy!
Thankfully, that's all a thing of the past, nowadays my eyes feature a bit of eyeliner on top and for a more glam look, smudged eyeshadow at the bottom. It lifts my eyes and helps them stand out! Much better! We live and learn! Read more about how eyeliner has changed over the years.
---
Overloaded Bronzer
There was a time, in the not-so-distant past when looking like an Oompa Loompa was supposedly hot. Or not! Overtanning is not a nice, or attractive look, so go light on the bronzing powder. Use it on your cheekbones and lightly fluff the rest of your face and neck.
---
My Thoughts
Many of these faux pas have been in and out of trends since the beginning of makeup. I only hope that we've learnt enough to keep them out for good!
What's your worst makeup trend and which ones do your want to see make a comeback? Let me know in the comment section below!
Hollie xx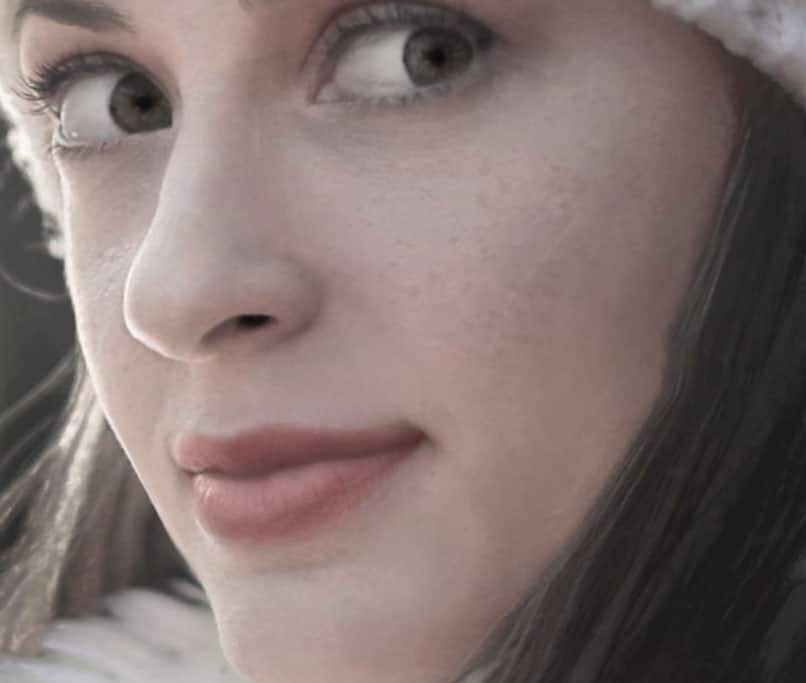 Hi, I'm Hollie, and I own BeautywithHollie.com. I love everything to do with beauty and love sharing my knowledge, advice, and beauty finds! Makeup and beauty are here to enjoy, and Beauty With Hollie is here to take the stress out of it!
---
---
Anastasia Beverly Hills bareMinerals Benefit Cosmetics Bobbi Brown CeraVe Chantecaille Charlotte Tilbury Clarins ColourPop Dermalogica Dior e.l.f. Cosmetics ELEMIS Estée Lauder Fenty Beauty First Aid Beauty Fresh Giorgio Armani Hourglass Jane Iredale L'Oreal Lancome La Roche-Posay Laura Mercier LORAC MAC Makeup Revolution Mario Badescu Maybelline Morphe Nars Natasha Denona Neutrogena NYX Origins Peter Thomas Roth Revlon Sigma Beauty Smashbox Stila Tarte Cosmetics The Ordinary Too Faced Urban Decay YSL
---